Recover PC Data Now
Recover the lost/deleted data from computer, hard drive, flash drive, memory card, digital camera and more.
Corrupt Text Files Repairing – Recover Corrupt Text File
Txt is a text format that Microsoft attaches to the operating system. It is the most common file format and also the notepad file we often say. It has been used many times in the DOS era. It mainly stores text information, which is text information. Most operating systems now use notepads.  Most operating systems today use a program such as Notepad to save files. Most software can view these files, such as Notepad, Browser, and so on.
You can create a new txt by right-clicking on the desktop and selecting New Text Document. This kind of software is a program that comes with the Microsoft system. It can record and produce documents as usual without installing applications such as office. And the compatibility of this program is very strong, most of the software can run the documentation produced by this program.
Perhaps you have encountered a problem that the text file can not be opened or text file is corrupt, or the computer can not directly open the TXT format file, do not know what went wrong, then what should I do when the text file cannot be opened?
Below we will introduce how to solve text file corruption, loss, and cannot open, if you want to know more about text file recovery, you can refer to text file recovery.

1. Solve the Problem That Computer Can't Open TXT Format File By Using Cmd Command
If it is often the case that the document cannot be opened or the system cannot open the TXT file, please look down. The following will show you how to solve the problem that the system cannot open the TXT file. If you have not found a suitable method, give it a try!
Step 1Use the mouse to click the Start icon in the lower left corner!
Step 2Type Run in the search box and then press Enter to open RUN window. You can also open it directly using Windows + R key .
Step 3Type cmd and click OK to bring up the command window and enter the administrator interface as shown in the figure below.
Step 4Then type the: assoc .txt=txtfile command directly in the window. Note that when entering the command, you need to enter a space in front of the assoc.
Step 5After inputting, press the Enter key to execute this command statement. After finishing, return to the desktop to open the txt document normally.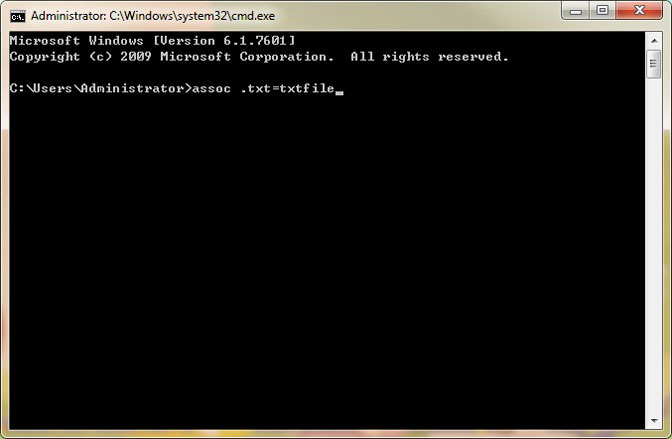 2. How to Fix Garbled or Corrupt Text Files Simply and Quickly
Fix Corrupt Text Files
Step 1Press Windows + R key to open the Run window, then type cmd and click OK.
Step 2Type recover D:\test.txt. (test is the name of your corrupt text file)
Need to pay attention to is that you need to put the files that need to be repaired in the root directory of the computer D drive in advance, which is more convenient for you to fix corrupt text file.
Step 3Press Enter to fix corrupt text file.
The recovery process cannot be stopped and one file is restored at a time. This method can only recover the data that is not damaged when the hard disk has bad sectors. It works well for files such as TXT. If it is an EXE file, it is not recommended.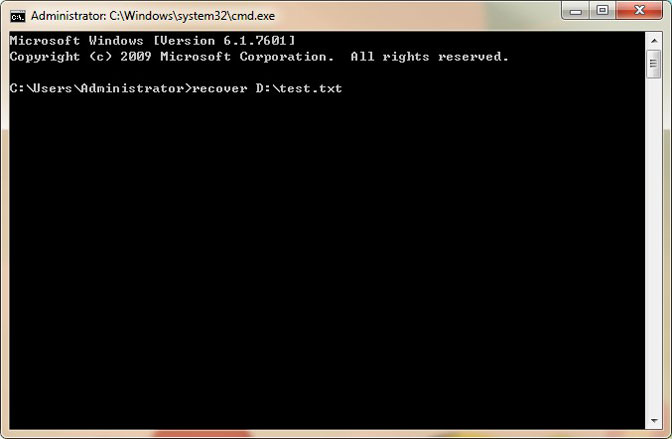 Fix Garbled Text Files
Step 1Click Start and select Control Panel.
Step 2Choose Change display language which is under the Clock, Language, and Region option.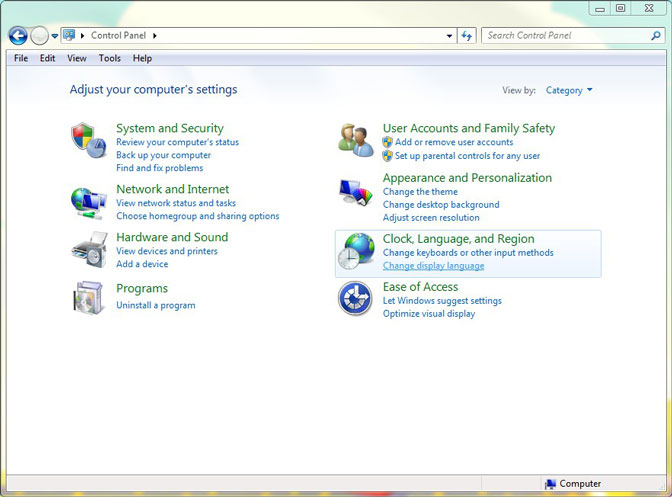 Step 3Select the language other than English in the Choose a display language option on the Keyboards and Languages page.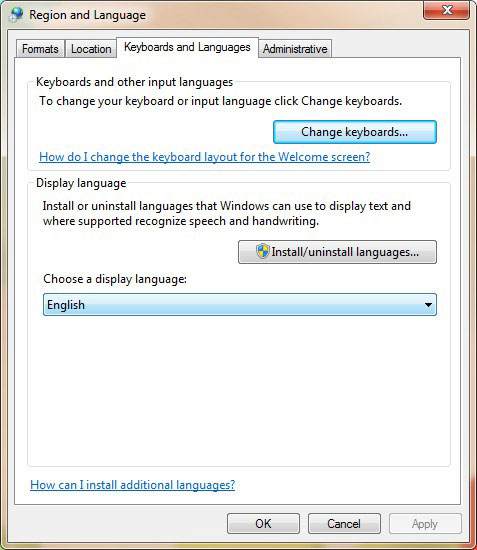 Step 4After the computer conversion language is successful, repeat the above steps to convert the system language to English. This will open the previously garbled text file.
3. Recover Lost or Deleted Corrupt Text Files via Fonelab Data Retriever
FoneLab Data Retriever is a safe and technologically advanced data recovery software, which has a capability to recover almost all lost corrupt text files by deep scanning the hard disks. If you want more methods about corrupt text files recovery, you can refer to a better way to recover deleted or lost corrupt text file in Windows.
The following steps can be used not only for recovering deleted files from windows, but also for recovering files from hard drive, recovering files from memory card, recovering files from SD card, etc.
Step 1Download, install and launch windows data recovery software on your computer. In the main menu, choose the data types you want to recover. Here you should choose Document. Then select the location where you lost the corrupt text files.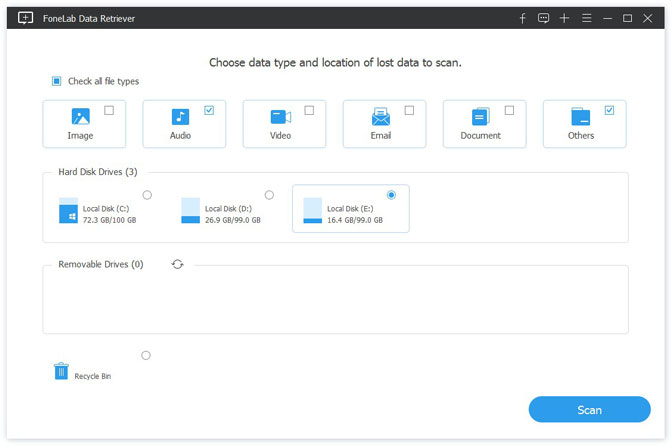 Step 2Click Scan button to start the quick scan process. All files will be cataloged on the left sidebar. If quick scan can't bring the desired result, you can click Deep Scan to try again.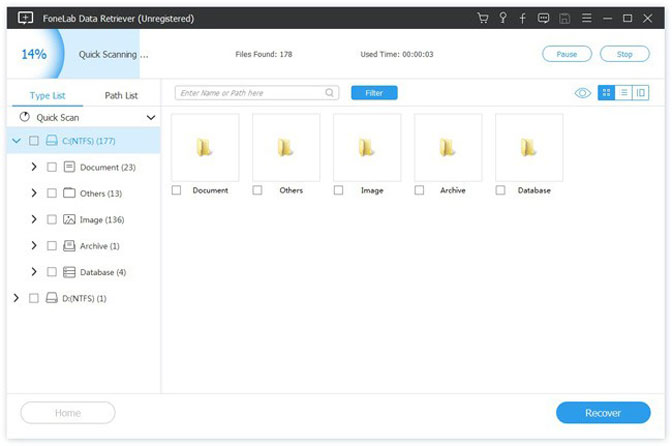 Step 3Choose TXT to find your needed corrupt text files. You are allowed to preview the relevant information of each file including filename, size, created and modified date. Alternatively, you can use Filter feature to quickly locate the files you want to recover.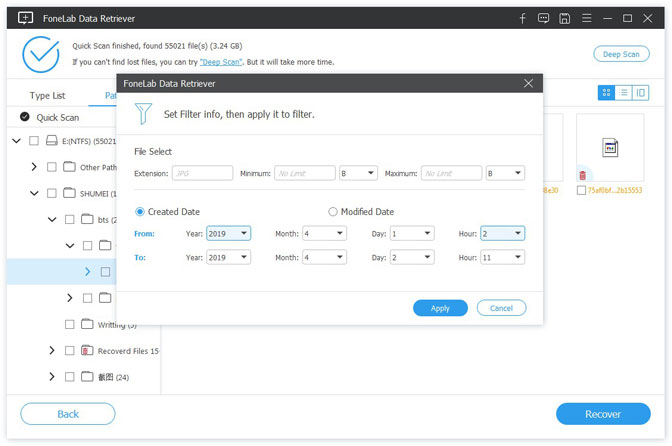 Step 4Click the Recover button. The selected corrupt text files will be saved back to your computer.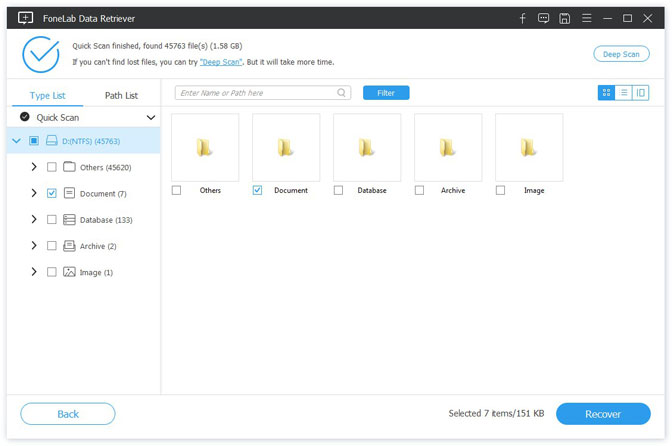 Conclusion
As you see, with a few clicks, you can easily retrieve lost corrupt text files.
FoneLab Data Retriever can also help you recover TXT files on Windows, flash drive, memory card, removable drive, etc and restore photos from digital camera.
In addition to text files, it is able to recover Word document, Excel files, and other data.
Now, click below link to download this software on your computer and get a 30-day trial.