Recover PC Data Now
Recover the lost/deleted data from computer, hard drive, flash drive, memory card, digital camera and more.
Easy Methods - Recover and Repair corrupted PSD files [Adobe Photoshop]
Almost all computer users have used Photoshop tools at least once. It is a great photo editing, image creation, and graphic design tool. By using Photoshop, you can easily edit images and improve their quality. In addition, it is often used to create web designs, logos, realistic designs, 3D artwork, and more.
Sometimes, when we finish the production of a file and complete the save work, we may still encounter the situation when we open the file again. This is an annoying thing, especially when we urgently need to hand over our work.
So in this article, in addition to analyzing the reasons for PSD file corruption, we will also show you how to repair or recover corrupted PSD files.

1. Most common reason of PSD files corruption
Have you ever encountered corruption in Photoshop files? Have you ever tried to find out the cause of corruption? Like other computer files, Adobe Photoshop files are also vulnerable. There are many reasons why Photoshop files are corrupted. We list the most common reasons below:
Virus: Computer viruses are the most important cause of any file corruption problems. Files created by Adobe Photoshop, such as PSD, PSB, and PDD, are not immune to viral infections. Computer viruses can easily infect programs and files by adding your own code. In addition, it may also overwrite or delete parts of the file.
Improperly File Saving: If you save a Photoshop file improperly or any mishap takes place while the file is being saved, you're likely to face corruption. Improper file saving always results in file corruption.
Power Failure: Generally, operating systems are complex and they need to go through a proper shutdown sequence so that all the running processes will be closed correctly before the computer turns off. But whenever a computer turns off due to sudden power failure, it may cause serious damage to the computer and its data. A sudden power failure can leave your computer system in an inoperable state.
Hard Disk Failure: Whenever a hard disk crashes down due to logical or physical failure, it may cause data loss. All the files in the hard disk drive may become corrupted or inaccessible.
Software Malfunction: Almost every software program including Adobe Photoshop, has internal bugs due to which it may fail to work properly or start behaving in unintended ways. Whenever software malfunction happens, it may cause corruption in the files.
Header File Corruption: Header file is responsible for opening PSD file in the system; hence if header file gets corrupted due to some factors then it might lead to inaccessibility of PSD file.
Incompatibility: If you vigorously try to open some PSD file in new version of Adobe Photoshop application, then there is high risk that the file may get corrupted.
Improper Termination: Sometimes, you might abruptly close Adobe Photoshop application when PSD file is being used. Thus, it is possible that you might not be able to access PSD file.
Other Reasons: Malicious threat, application malfunctioning, system termination, transfer error, round tripping and many more can lead to PSD file corruption.
2. Recover and restore deleted or lost corrupted PSD files
Want to recover your lost or deleted corrupted PSD file, FoneLab Data Recover is your best choice to solve this problem.
Main Features of FoneLab Data Retriever
Recover deleted or lost corrupt PSD file from Mac, Windows, memory card, flash drive, hard drive and more.
Wide support of recoverable data types and related formats.
Wide support of recoverable digital devices, such as HP, Dell, Apple, Toshiba, Samsung, Microsoft, etc.
Find your deleted or lost files with Quick scan and Deep scan modes flexibly.
Step 1Free download and install FoneLab Data Retriever, The software will run automatically after the installation is complete.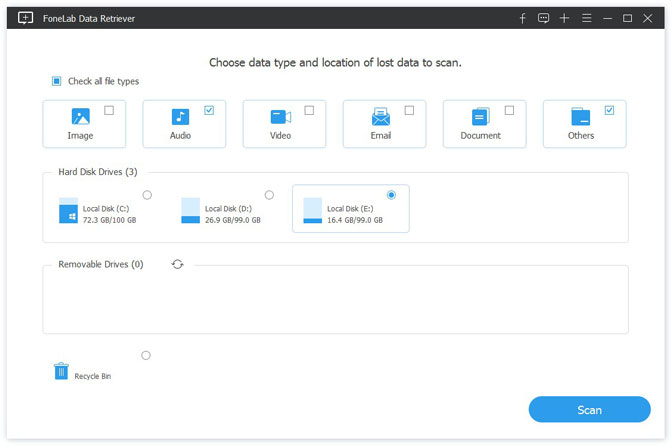 Step 2Select the file type and location, and then click Scan. The corrupted PSD file belongs to Image file, we need to check Image option.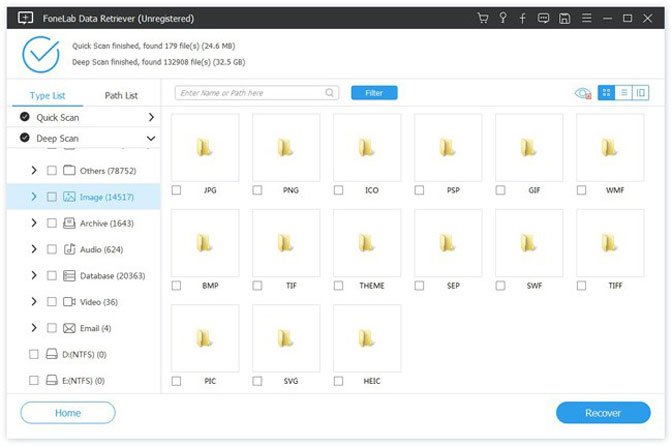 Step 3After the scan is complete, check the corrupt PSD file you want to restore, click Recover button, then you can get your lost corrupted PSD file back.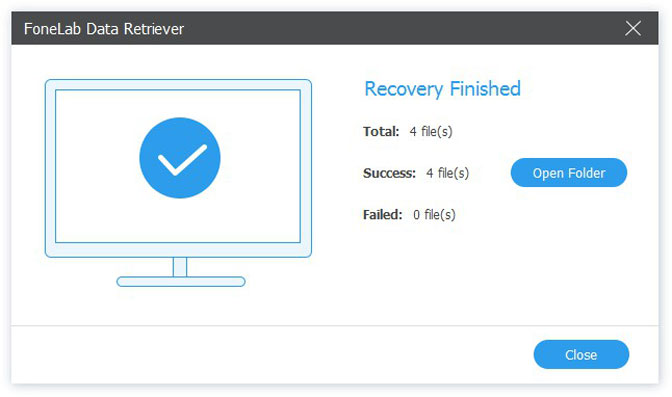 3. Repair corrupted PSD files/Fix corrupted PSD files
Method 1: Check the Open Recent Tab
Being a Photoshop user, you must be familiar with the Open Recent option. If the Photoshop file has become corrupted just a couple of minutes ago, you should check the file in the Open Recent option. If you see the corrupted Photoshop file there in the Recent tab, you should try to open the file. And if the file can successfully be opened, you can then save the file again. This option is extremely useful if the Photoshop files have become corrupted due to improper file saving.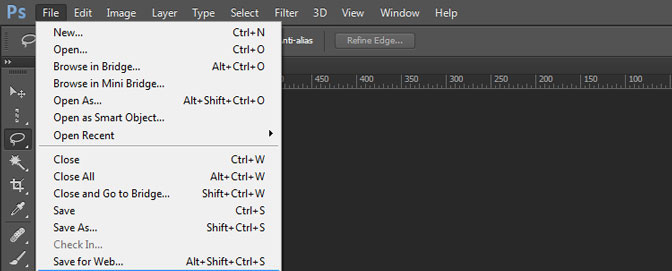 Method 2: Repair Corrupted PSD from the Previous Version
Step 1Right-click the corrupted damaged or corrupted PSD file and select the Restore previous versions option.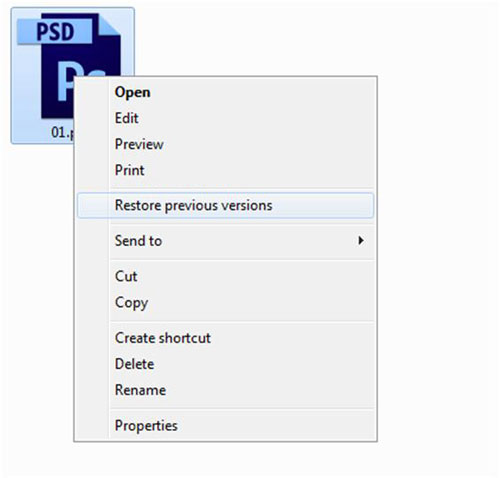 Step 2Find an earlier version of the damaged or corrupted PSD file, then select Restore.
Step 3Click Restore to confirm the order.
Step 4Run Photoshop and open the restored PSD file again, click OK when a message pops up to warn that some text layers contain fonts are missing.
Step 5Check all layers and remark the lost part with layers and save them as a new PSD file.
Method 3: Restore Corrupted PSD from .temp File
Step 1Go to Photoshop and click on File.
Step 2Click Open and change the file extension from .temp to .psd.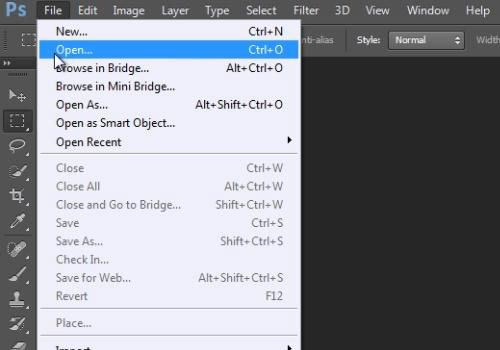 Step 3Click Open and then you'll be able to see your unsaved work again.
Step 4Then save restored corrupted PSD files from the .temp file into .psd on your PC.
When it has done, you've successfully restored and repaired corrupted PSD files. Now you can reuse them and continue your work with the newly found Adobe Photoshop PSD files again.
Conclusion
In this article, we've gone through the most common reasons for corruption in the Adobe Photoshop files.
Also, the article has explained 3 different manual solutions to recover Photoshop files. And if the manual tricks don't work, then it's better to use a professional Photoshop Repair tool to repair corrupted PSD file.
If you have a better solution, you can leave an email to us.