Recover PC Data Now
Recover the lost/deleted data from computer, hard drive, flash drive, memory card, digital camera and more.
[Guide] Partition Recovery for Windows 10/8/8.1/7 and Mac
A few days ago, I partitioned my computer disk drive because I needed to make a separate partition to store my children's photos and stuff like that. But since then I realized that my Windows was starting to slow down, and sometimes gets stuck for no reason at all and for a long time. The last change which I made on my computer was creating a partition, and I think that has prompted the computer to become slow. So I deleted the partition, completely forgetting to copy the files on the other partition. Hence, I need to recover those files, as I haven't saved those pictures anywhere else.
It's typical to divide a hard disk drive into partitions so you can better organize the data you store on it. Sometimes a partition on your disk can just disappear. When this happens, the data you've stored on it can seem to pull off a vanishing act.
Now, let's take a look at what might have happened to your lost partition, whether you can recover the partition, look at a step-by-step guide of a recovery utility, and discuss how to prevent future problems with your system.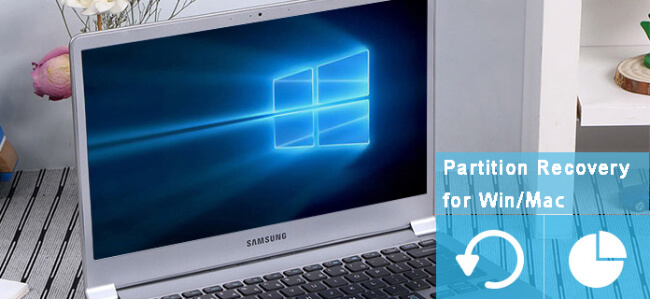 1. Common Reasons behind Partitions Loss
If you get an error message that a partition is missing, naturally the first question that comes to mind is What Happened. There are many factors that could cause partitions loss, some of them are listed below:
Accidental Deletion: Even experts have issues managing their computer disk drive on occasion, so it's not uncommon to delete a partition by mistake or to accidentally clean an entire volume when you wanted to clean a specific partition.
Data Corruption: Sometimes the partition table can be damaged by a virus or faulty disk operations, which can lead to a lost partition.
Power Outages: A sudden power surge or power failure can affect the drive's operations in a way that can make a partition inaccessible.
Bad Sectors: Bad sectors on the disk may prevent your partition from being recognized by the operating system.
The good news is that if you act quickly after discovering it is missing, you may be able to recover a deleted partition.
2. Samsung Data Recovery from Hard Drive
FoneLab Data Retriever is a powerful and safe data recovery software, which is designed to retrieve almost all deleted or lost data by scanning the computer.
In addition to recovering Windows data, it can also recover data from memory card, hard drive, pen drive, Mac, etc.
Let's see how it works.
Step 1Run This Software
Firstly, download and install this software on your computer with above links. Both Windows version and Mac version are available. Then launch it.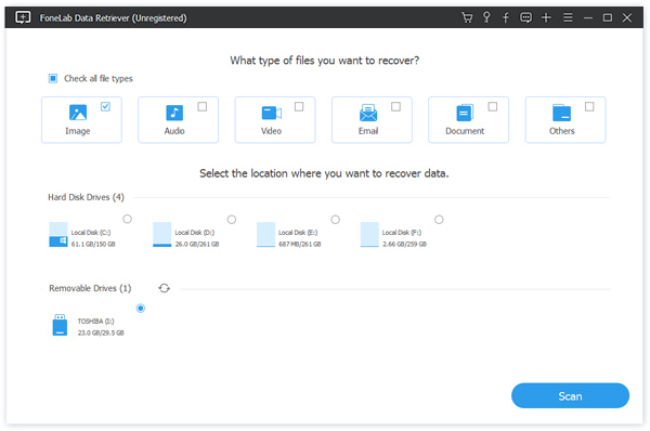 Step 2Scan Partition
In the main interface, you need to select the data type and hard drive for scanning.
For the file type, you can find image, audio, video, Email, document and others. Checkmark the data types that you want to recover.
For the hard disk drive (partition), just checkmark the drive where you want to extract the files.
Then click Scan to start the quick scan on the formatted drive.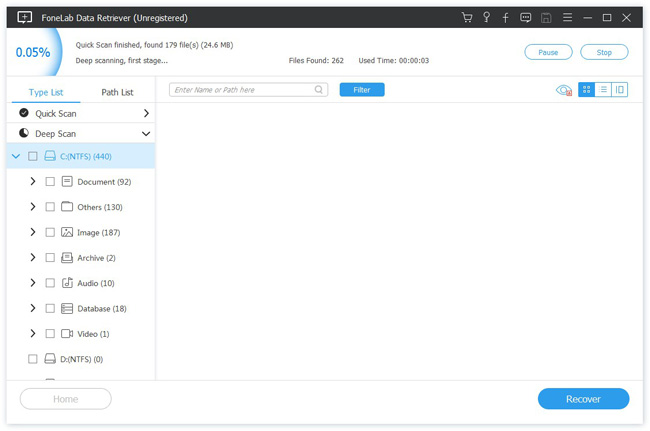 Step 3Choose Data
Once the scanning process is finished, all data will be displayed in the window. Look for the items you want to recover. You can also use Filter feature to quickly locate your needed data.
If you don't find your missing data, you can click Deep Scan to try again.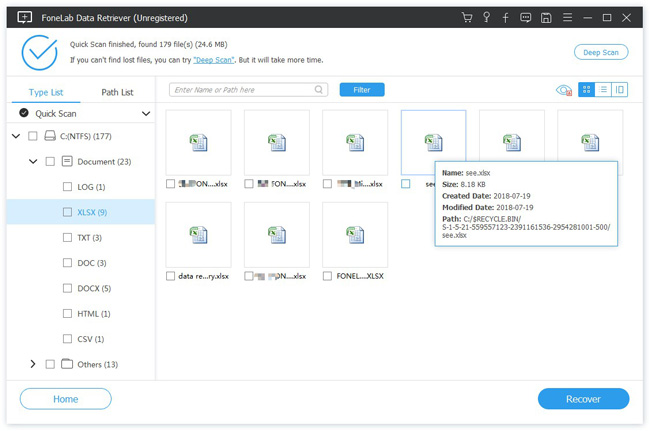 Step 4Recover Data or The Entire Partition
Mark the desired items or the entire partition and click the Recover button to extract the data to your computer.
3. Prevent Future Problems with Your Computer Partition
If the partition recovery software does not recover your partition, is there an alternative way to recover the partition? Unfortunately not. So you need to have a backup to prevent your data loss.
The best option would be to regularly generate a full image backup of your system that you store on your computer.
A full image backup is the fastest way to restore your system since it captures all of your data, including partitions, your operating system, preferences, apps, documents, photos, and files.
You can create an image backup for the whole disk drive, or just for one single partition. A system imaging program looks at the hard drive, copying everything bit by bit. You then have a complete system image you can copy back onto a drive to restore the system state.
To create a system image on Windows 8.1, open the Control Panel, navigate to System and Security > File History, and click the System Image Backup link at the bottom-left corner of the window.
On Windows 7, open the Control Panel, navigate to System and Security > Backup and Restore, and click the Create a System Image option.
On Windows 10, hit Start, type Backup > Backup and Restore (Windows 7) and then click the Create a System Image link.