Methods of Recover or Repair Corrupt MOV Files
The MOV video format is the QuickTime movie format. Usually, the MOV files in this format are HD quality, and the MOV format is also generated by a common digital camera. However, such data format files usually cause files to be lost or corrupted for various reasons, so that the video cannot be played.
What if the MOV files are corrupted? Is it time to get another file again, or is it looking for a reliable way to fix it? For some MOV files or in an emergency, the MOV files are corrupted. It's not so easy to get it again, so the best way is to fix corrupt MOV files in some way.
Here we"ll show you the common reason of MOV files corruption and how to recover or repair corrupt MOV file. If you want to know more about corrupt files recovery or repairing, you can refer to how to recover corrupted file.

1. Common Reason of MOV Files Corruption
If you want to repair corrupt MOV file after recovery, in an easy way, just read this article carefully. Before going to know how to repair corrupt MOV file after recovery, you need to know why corrupt MOV files won't play:
Reason 1: Video compression has a problem
When you try to compress a large video file, the video compressing tool inspects the pixels in each and every frame of the video file and compresses them by grouping identical pixels together. So, a bad video compression gives you patchy images without prominent details.
Reason 2: Broken Video Header
MOV files have headers related to the movie and serve as route map with regard to giving directions to your computer. The header file has all the technical information to run the video smoothly. A video with broken header will stop your computer from playing the video or even opening it.
Reason 3: Power Interruption While Recording Videos
This is the most common reasons for all. While recording videos, the header file is the last element written to a video, and interruption in the power supply leads to an improper header write operation, making the video corrupt and unplayable.
2. Recover Corrupt MOV Files by Using Fonelab
Recover corrupt MOV files will be an easy job if you use FoneLab Data Retriever.
FoneLab Data Retriever has different versions for both Mac and Windows, so don't worry about software compatibility.
FoneLab Data Retriever can recover corrupted video files in various formats, such as MOV, FLV, AVI, WMV, ASF, and so on.
In addition to recovering corrupted video files, FoneLab Data Retriever can also restore Images, Documents, Audios, and more.
FoneLab Data Retriever has a 30-day free trial period.
Firstly, you should download and install this software on your computer. Then it will launch automatically.
On the homepage, choose the data types you want to recover (here you should choose Video) and location where you lost corrupt MOV files. Then click Scan button to start a quick scan process.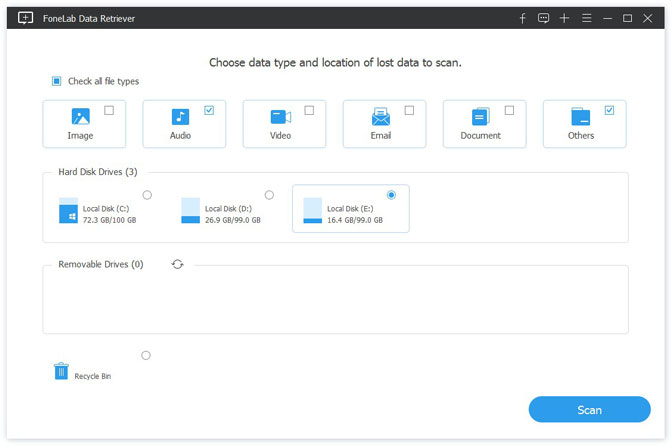 After finishing the scan process, all corrupt MOV files will be displayed on the interface. Click the file type from the left panel to find the data you want to recover. You can also use Filter feature to quickly locate the files.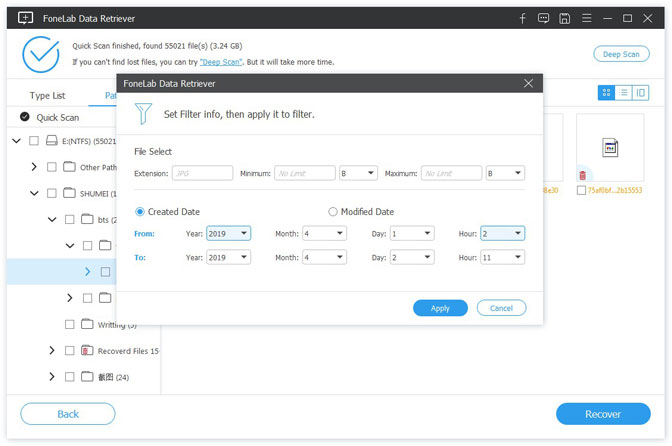 If you don't find your missing data, you can click Deep Scan in the top right corner to try again. Deep Scan will take more time to complete the whole scanning process, but it will offer you more results.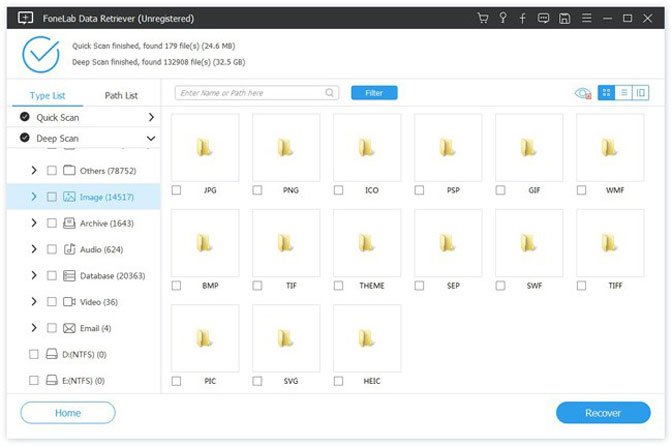 Mark the items and click the Recover button. The selected corrupt MOV files will be saved to your computer.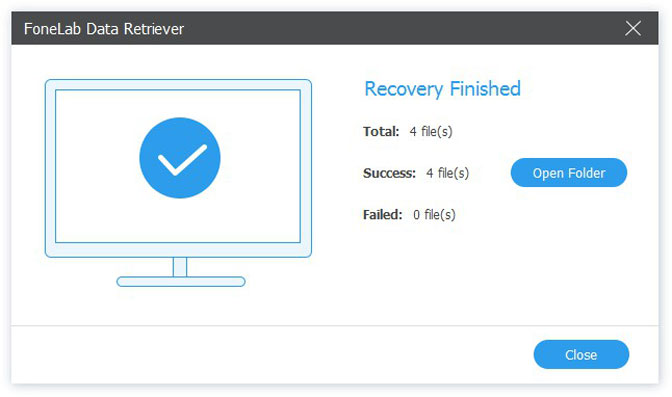 3. Use Online Website to Repair Corrupt MOV File
Try restore.media

- A Powerful Online Media Recovery Tool That Repairs corrupt MOV files and Audio Files Where Others Fail.
What can Resotre.Media do for repairing corrupt MOV files and audio files?
Repair video/audio files automatically, or send them to our engineers for manual processing
Recovery algorithms tailored to specific cameras for higher success rate.
Support for most popular file formats, including MP4, MOV, 3GP, MXF & more.
No need to download/install anything - repair video and audio files online.
Trusted by some of the professional video production studios, journalists and vloggers.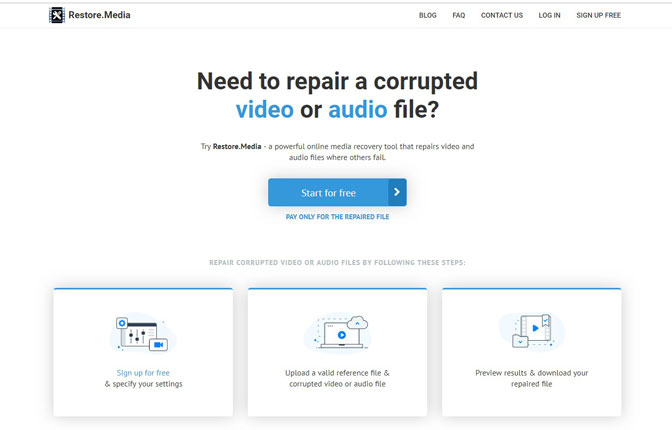 Conclusion
In addition to restoring corrupt MOV files, FoneLab Data Retriever also supports restoring pictures, audio, e-mail, documents and other types of files. Want to restore deleted or lost video? You can refer to how to recover deleted videos.
We would love to know your experience in solving such problems and whether you have any suggestions. Please feel free to let us know in the comments section below.
Related Articles:

Leave your comment and join our discussion