How to Record on iPhone 6 | 2023 Ultimate Best Options
Apple launched iPhone 6 and 6 plus in September 2014. They are popular among iPhone users because of their iPad-style design with thin body, optical image stabilization of camera, landscape mode and many others.
However, along with the developments of daily life or work, in order to clearly state what's happening on your device or make a simple tutorial of the procedure of doing something, people need to record iPhone screen but this is also what iPhone 6 is unable to do.

Luckily, iPhone 6 users can still find some workable methods to fix this problem. That's also what we will show you 4 proven solutions in this post.
If you can mirror iPhone to PC or Mac, then you can dive into the next part to get the first recommendation.
1. How to Record on An iPhone 6 via FoneLab Screen Recorder
The first one on our list is a program on computer, which is called FoneLab Screen Recorder. You might know that there are many different similar tools that you can install from the internet and wonder why you should choose this one.
Here, we will show you its wide-range of features that you should not miss.
It is available on both Windows and Mac.
Record screen video with audio, microphone and webcam.
It supports various video and audio formats.
No ads or watermark.
You can add annotations including text, line, shape, painting and more to videos.
Trim video or audio after recording.
Hide taskbar on desktop.
Record excludes unwanted windows.
Record around mouse.
In addition to what can be seen, you can also one-click to share recorded files with YouTube, Instagram and more social media platforms.
How to Record Video on iPhone 6
If you can't wait to know how to use it properly like me, you can check below demonstration carefully.
Step 1Visit FoneLab Screen Recorder official site, download and install the program. Then open it on computer.
Step 2Mirror iPhone to comptuer as usual. Then go to the program interface on computer, select Video Recorder.

Click Custom button on the left side and drag to choose a recording area of iPhone screen on desktop.

You are also able to enable system sound, microphone or webcam if you want to record one or two together or individually.
Step 3Click REC button to begin recording if you are ready. You can do what you want to record on iPhone as you need.
Step 4Click the square icon on the menu bar to stop recording when it is done. You are allowed to trim the unwanted parts from the file with it.
Step 5Then click the save icon to keep the recording file on the computer folder.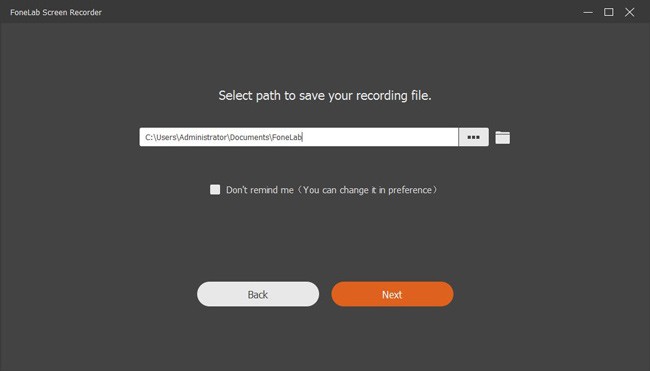 How Long Can You Record on iPhone 6
Some users have questions about how long you can record on iPhone. Actually, you have unlimited recording time with FoneLab Screen Recorder. As the recording files will be saved on your computer folder, you should ensure that your folder has enough space to store these files.
2. How to Record iPhone 6 with QuickTime
You should know that QuickTime is one of the most popular media players on Mac. People always choose QuickTime because of its format compatibility, customizable options, exceptional video and audio quality, video editing tools, powerful screen recording and more. More importantly, it also helps you record iPhone screen on Mac with USB cable.
Step 1Connect iPhone to Mac with USB cable. Run QuickTime, then click File > New Screen Recording.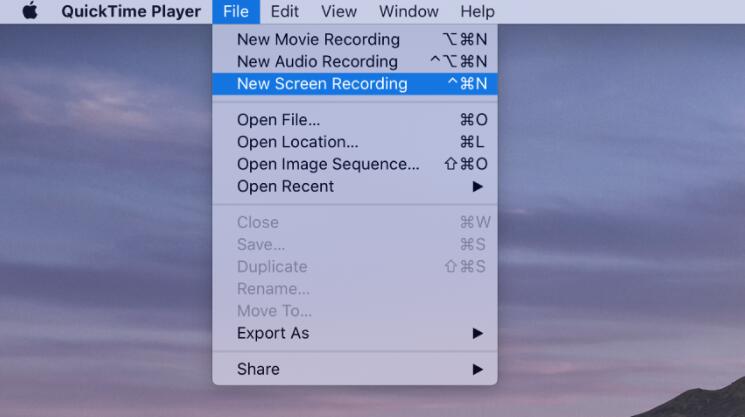 Step 2Then you can see menu bar on the desktop, click Options > Camera > your iPhone.
Step 3Click red buton to begin recording. Then play music or online game or whatever you prefer to record on iPhone screen.
Step 4Click gray icon to stop recording and save the recording file to computer folder.
However, there are 2 disadvantages that you should pay attention before using it.
CON:
QuickTime is unable to capture system sound from Mac.
This way works on Mac only.
So, if you want to record sound on iPhone 6, it is better that you can choose other alternatives.
3. iOS Screen Recording on iPhone 6
Recording on iPhone 6 with iOS 10 and before is not easy to capture screen on iPhone as you don't have default options to do this. Fortunately, Apple released iOS 11, which is a new operating system on iPhone that can help you use its built-in feature to record screen on iPhone with ease.
Below is the tutorial with clear instructions.
Step 1Enable iOS recording feature on iPhone through Settings > Control Center, scroll down and find Screen Recording from the list. Tap the green + icon next to it.
Step 2Swipe down and tap the double-circle icon to begin recording. And then you can stop it whenever you want.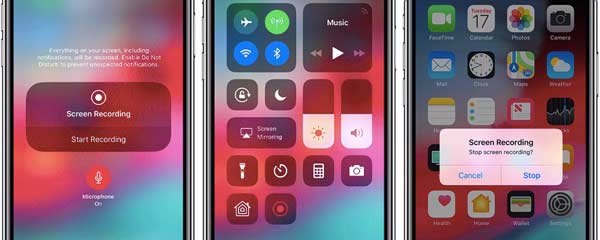 CON:
You are not allowed to capture audio individually with iOS Screen Recording.
4. How Do You Record on iPhone 6 with Apps
The last method you can try is to download screen recorder applications from App Store. In order to make the process of recording iPhone 6 easier, you can find different third-party recorders from the market. Each of them has its own features, it is unavailable to definite that which one is the best or the worst one.
There are 3 recommendations as below for your references.
Top 1. Record it!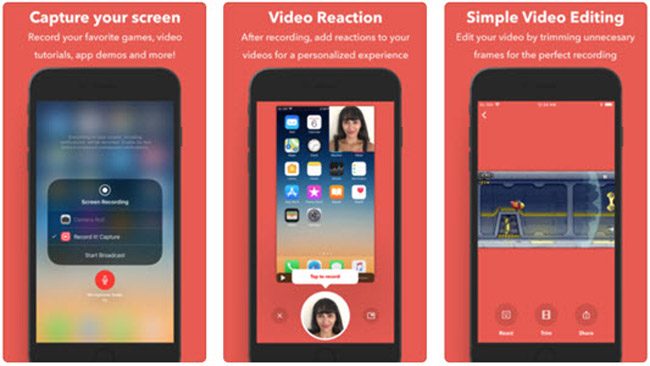 Top 2. DU Recorder
Top 3. Go Record
CON:
Ads and watermark.
Limited features.
You may don't have enough storage to save recordings on iPhone.
Note: If you want to record phone calls on iPhone 6, you can also search call recording in iPhone 6 App Store and then install one of them on your device.
As you can see, it is essential to choose a screen recorder that suits you best to help you record iPhone 6 screen no matter you want a simple or professional video recording file. While FoneLab Screen Recorder is highly recommended to you as it is really easy to use yet powerful even for a novice.
You still have other options to record on an iPhone 6, while a helpful tool can effecively to save time and effort for you.