Convert Video Now
convert MPG/MPEG to MP4 with fast speed and high output image/sound quality.
2023 New Methods to Crop a Video on iPhone and Android Easily
I just want to crop iPhone video to remove the unwanted part. Can you crop a video on iPhone? How do you crop a video on iPhone? Is there any easy way?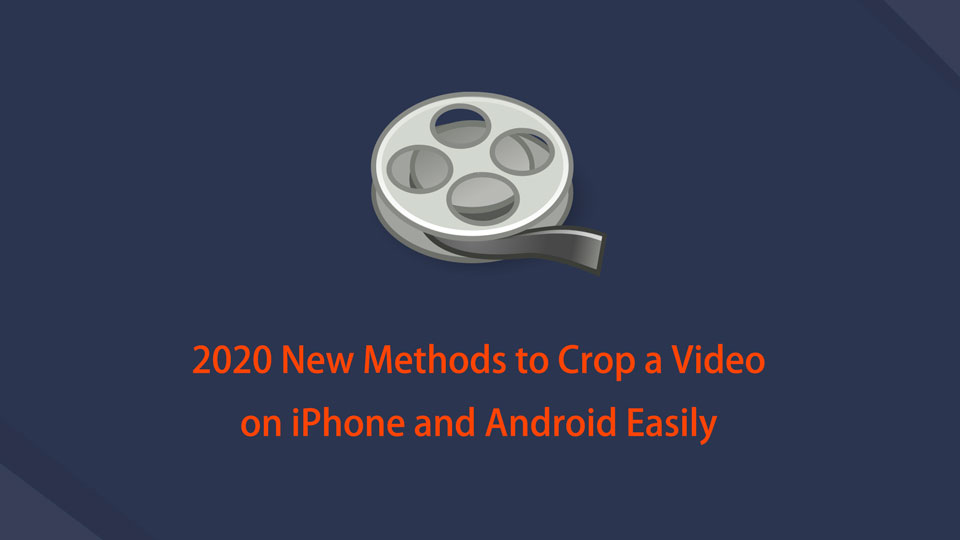 It is not rare that people always take videos with their iPhone or Android phone whenever they want to record the time. Therefore, most users might need to edit video files after that. In this post, we will show you 5 proven methods to crop videos on iPhone or Android with ease.
1. Crop Videos on iPhone or Android
Smartphones have their apps and settings to make your life more convenient and quicker. You can find their powerful features if you want.
Crop Video on iPhone
iPhone has a feature, which enables you to crop a video in Photos app with simple taps. You can below steps.
Step 1Open Photos app, select the video and open it.
Step 2Tap Edit button, then the Crop icon.
Step 3Tap and move the box the crop the video, then tap Done to save it.
How to Crop a Video on Android Phone
Android users who also have the same questions about how to crop video on Android can check below tutorial. You should note that it won't always work on every Android phone as each model is different.
Step 1Run Gallery or Photos app on Android phone, then tap on the video you want to crop.
Step 2Tap the pencil Edit icon, select Download to get the editing feature on Android.
Step 3After that, tap the Crop icon and remove the unwanted part. Save it.
As you can see the limitations of built-in apps, you can find some video croppers on App Store or Google Play on your mobile phones.
2. Crop Video Apps
Here are 3 recommendations for you. You can choose one or just search on the App Store and get the favorite application you want.
Crop Video App on iPhone
Option 1. iMovie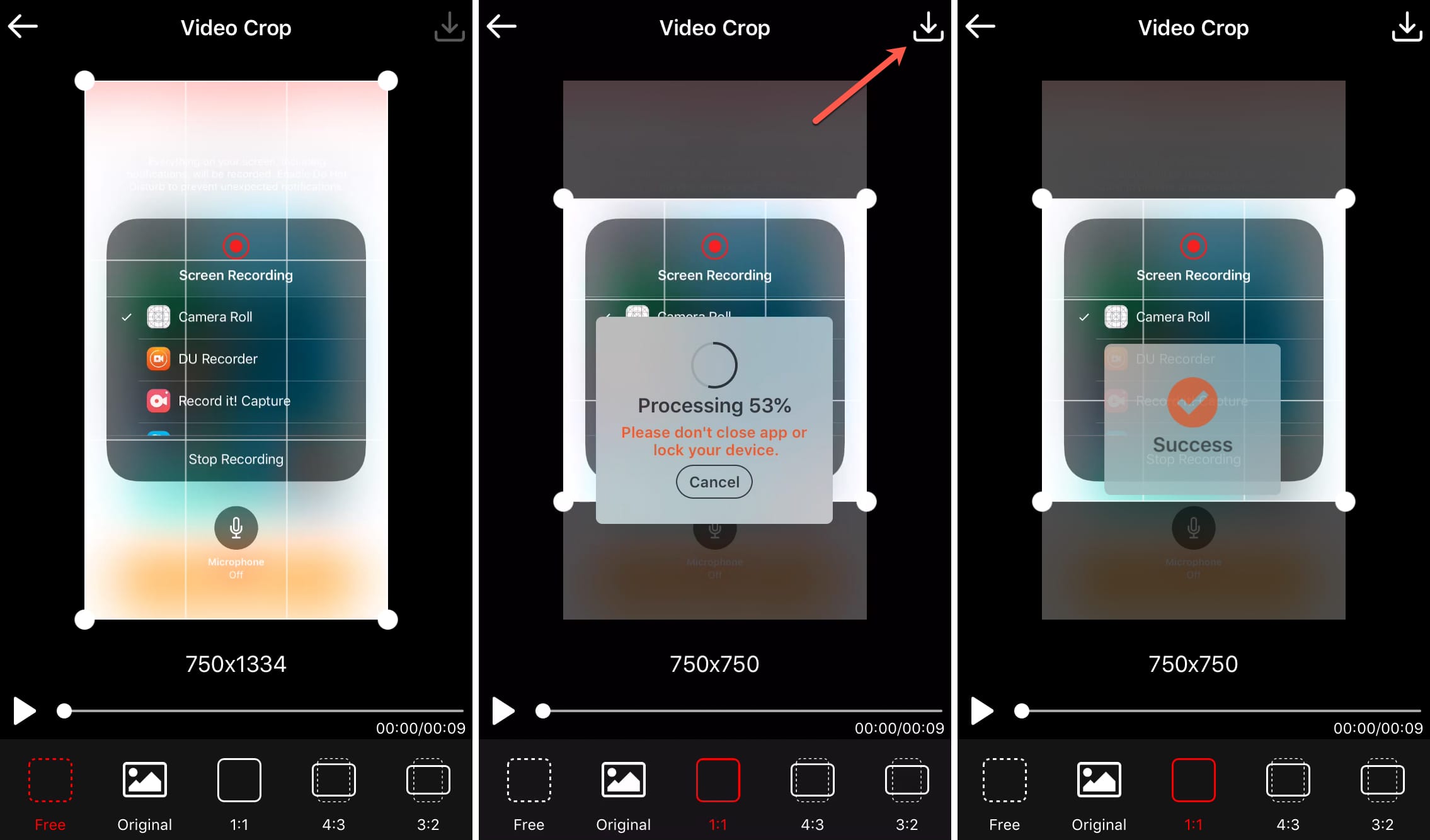 Option 2. Video Crop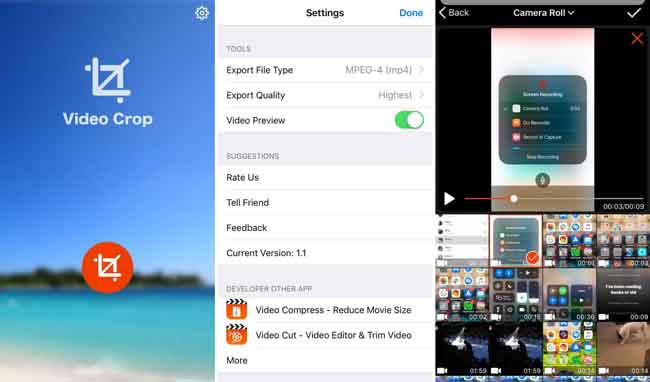 Option 3. Crop Video Square Editor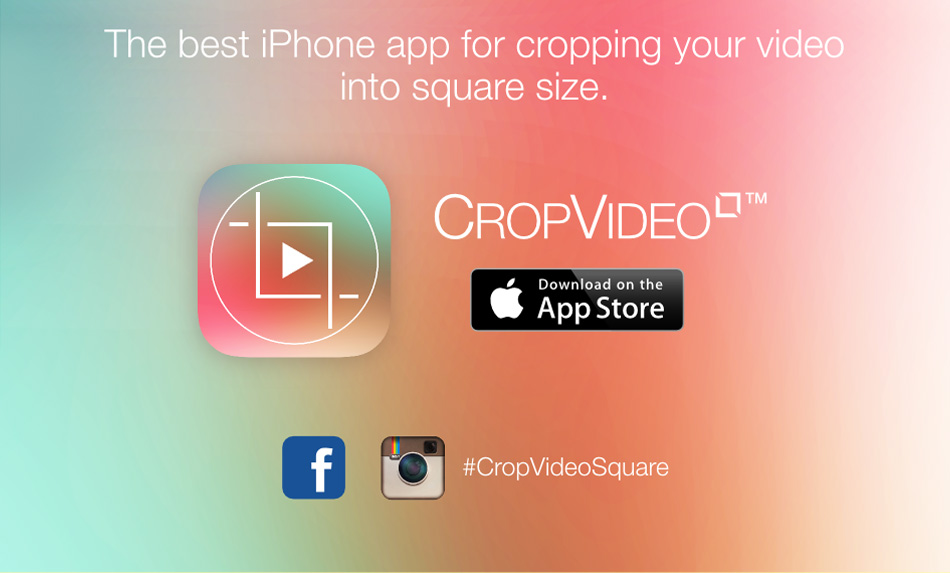 Video Crop App on Android
Option 1. Crop & Trim Video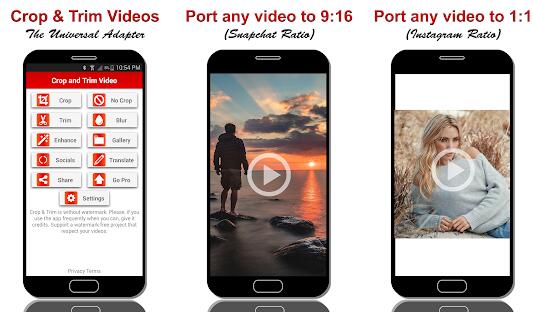 Option 2. Inshot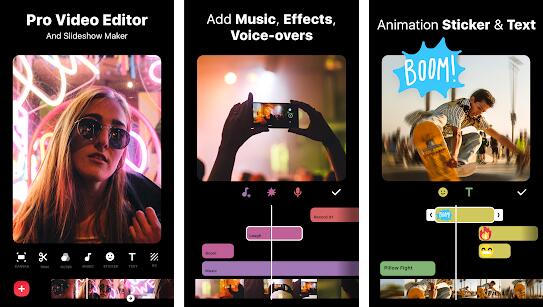 Option 3. Video Crop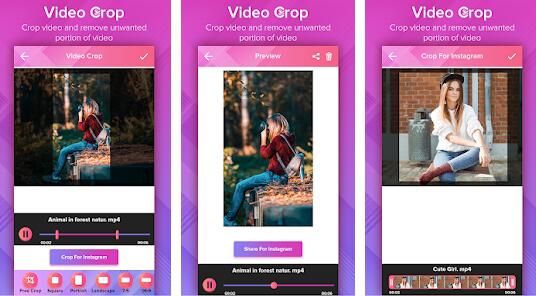 3. How to Crop an iPhone or Android Video on Computer
Solutions are always more than a problem. You can transfer iPhone or Android videos to computer, then crop video files on computer with some third-party programs.
So how to transfer iPhone or Android Videos? You can try FoneLab HyperTrans. It is a comprehensive data transfer tool on computer, which is available for both iPhone and Android. It helps you transfer iPhone or Android data between device and computer easily and safely. Below is how.
Step 1Download and install FoneLab HyperTrans on computer, then launch it.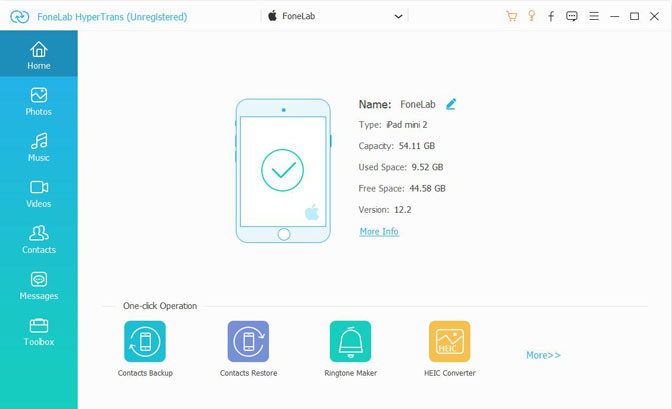 Step 2Connect iPhone or Android phone to computer via USB cable, then allow connection on your mobile phone screen.
Step 3Select Videos on the left panel of the interface, then check the box next to the video you want to transfer to computer.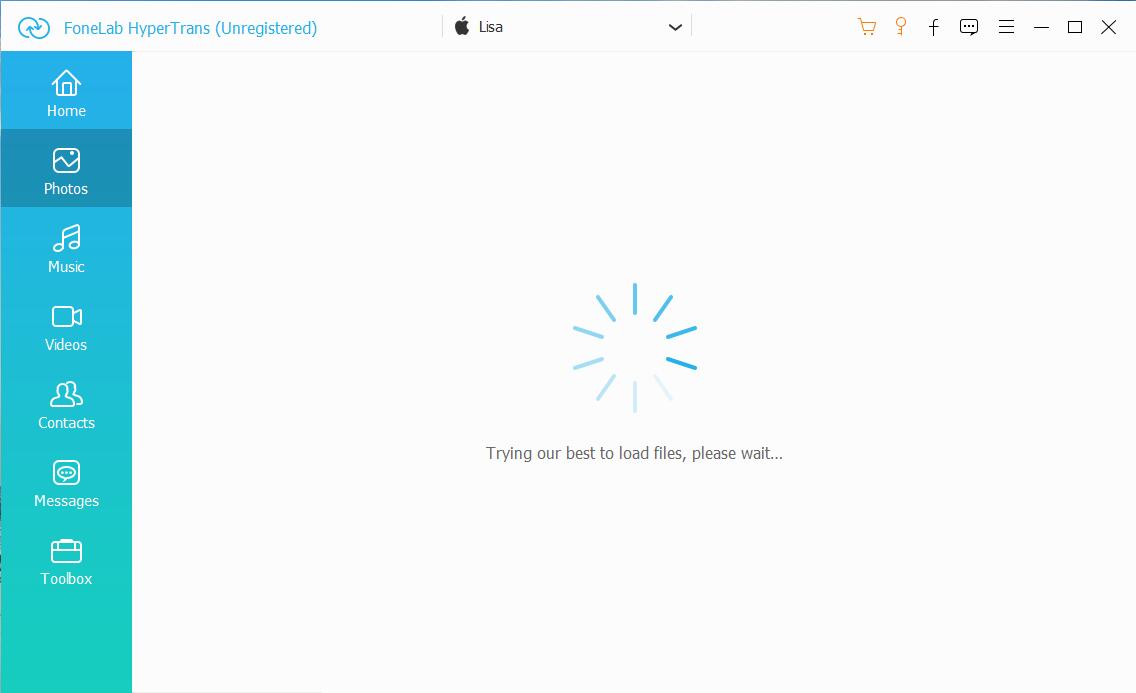 Step 4Click Export to PC.
After that, you can follow below 3 solutions to crop video files on computer.
How to Crop Video on iPhone or Android with FoneLab Video Converter Ultimate
FoneLab Video Converter Ultimate is one of the most convenient and effective software to edit videos. It is more than a video cropper for you. It also helps you convert video and audio format, rotate videos, merge video files, etc.
It is available for both Windows and Mac.
It is easy and safe to use.
It can help you improve video quality.
It enables you to trim audio files, remove background audio from video, add video subtitles, split videos and more.
Below is the demonstration with clear instructions.
Step 1Download and install the program on computer, then it will be launched automatically.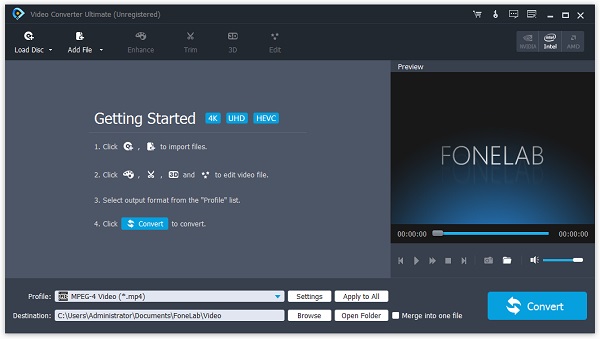 Step 2Drag and drop the video file, click Edit.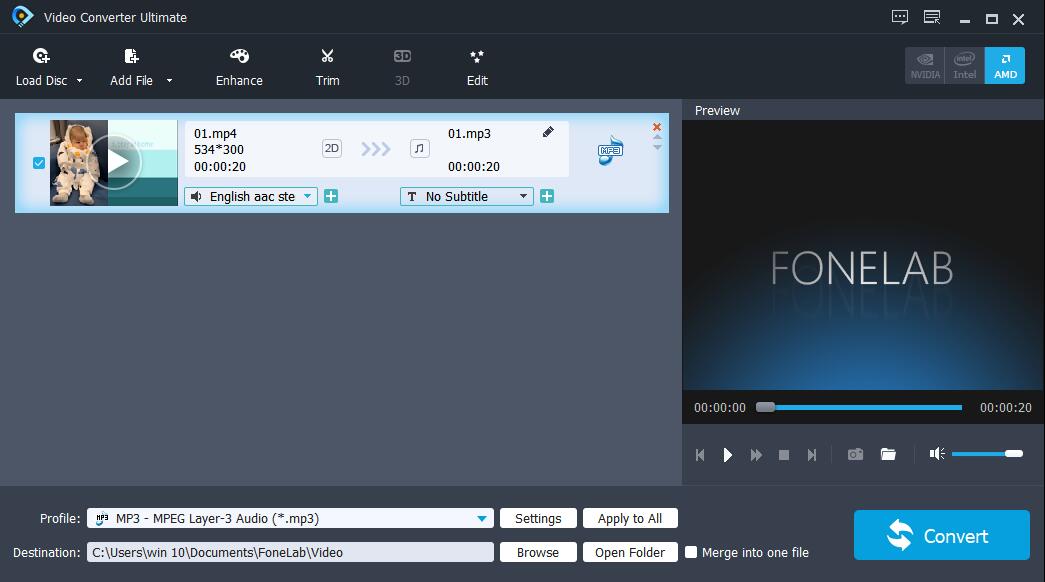 Step 3Select Crop and remove the unwanted part, click Apply.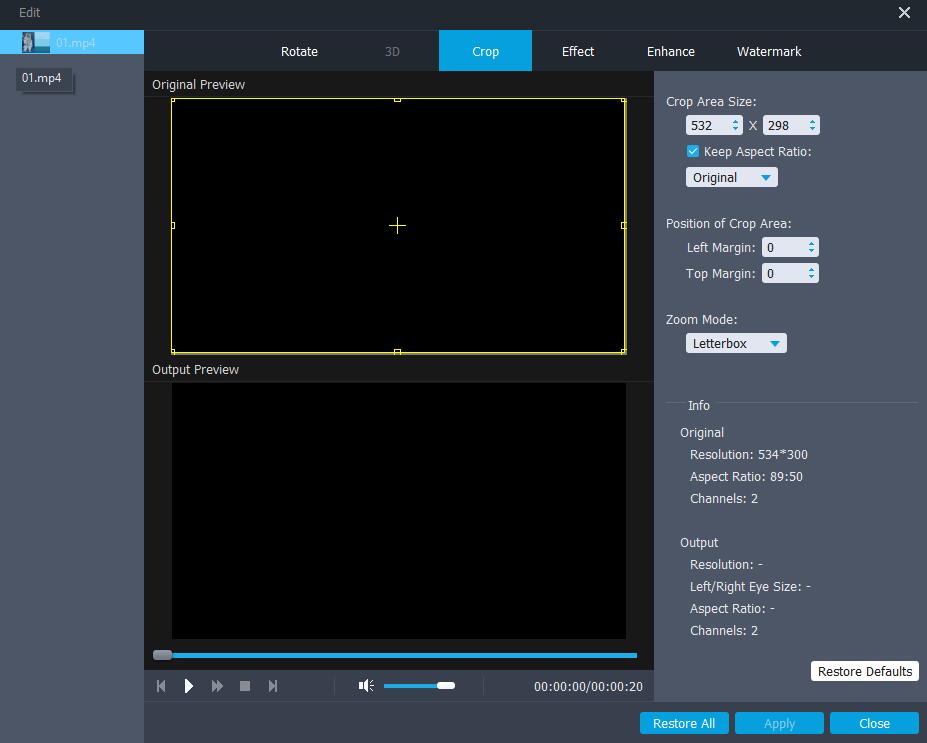 Step 4Click Convert button.
Crop Video on iPhone or Android with iMovie
You should know that iMovie also has Mac version, after transferring videos to Mac, you can crop a video on Mac with iMovie as below.
Step 1Open iMovie and import a video file.
Step 2Click Crop on the upper-right corner and adjust the area.
How to Crop Videos on iPhone or Android with Adobe Premiere Pro
If you prefer to use a famous program to edit your video files, you should choose Adobe Premiere Pro. People who are familiar with it can crop videos within 3 clicks.
Step 1Launch Adobe Premiere on computer, and import the video file.
Step 2Choose Effects on the left panel, type crop in the search bar. Drag the effect to the video you want to crop.
Step 3Go to Effect Control and adjust the crop effect.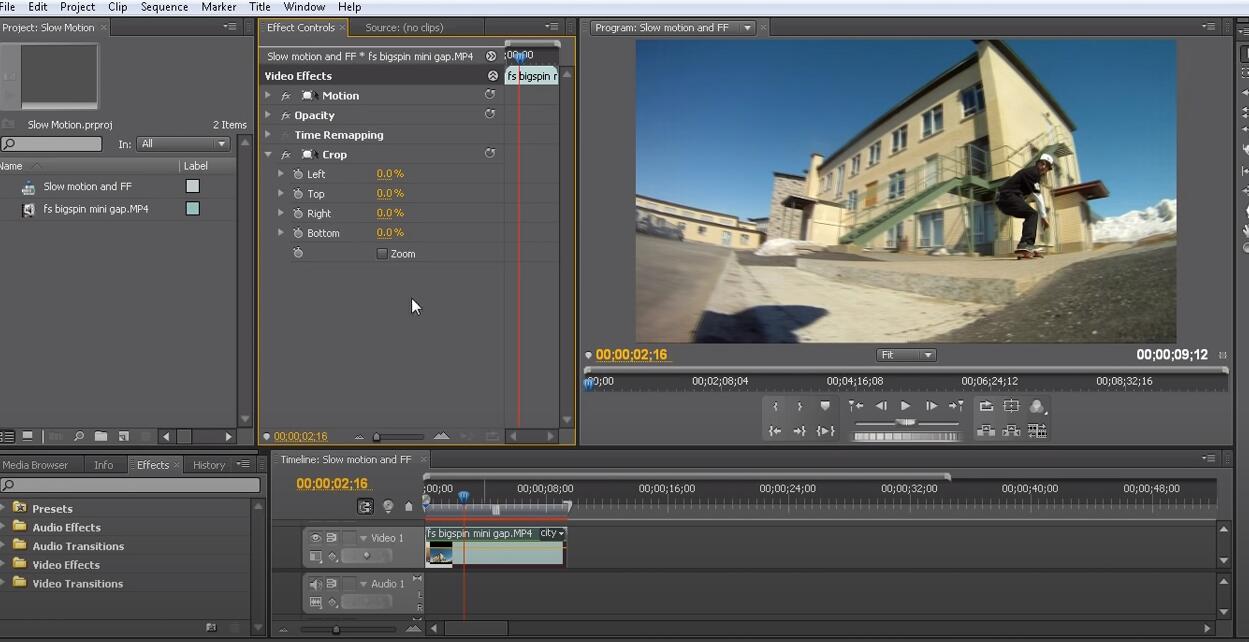 Step 4Save it.
That's all about how to crop iPhone and Android videos in different ways. You can download and have a try now!