Convert Video Now
convert MPG/MPEG to MP4 with fast speed and high output image/sound quality.
Rotate YouTube Video in 2021 Properly - Best Video Rotator

Posted by
Lisa Ou
/ Feb 07, 2021 16:00
Is it difficult to rotate YouTube videos? I uploaded a video to YouTube and its direction isn't right. I wannna know how to rotate a video on YouTube? If it is not available, I still have the original video on computer. How to rotate a video on computer?

In this post, you can learn how to rotate video on YouTube.
1. How to Rotate YouTube Video
YouTube is one of the biggest social media video site
Rotate YouTube Video via YouTube Editor
How to rotate a video in YouTube
Step 1Click CREATOR STUDIO > Videos under VIDEO MANAGER section, select the video you want to rotate, click the Edit button.
Step 2Click Enhancements on the top. Then you can click the Rotate buttons to adjust the video and save it.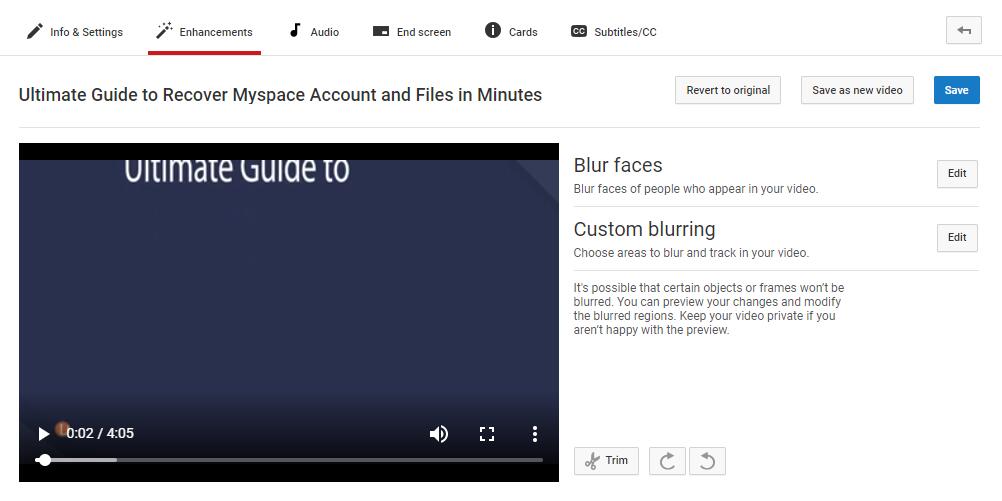 It is unfortunately that YouTube have removed the features, so you can't access the rotate buttons anymore.
But, you can still use some tricks to make them visiable.
Step 1Click YouTube Studio, access Ceator Sudio Classic. Choose one from the pop-up windows till it shows you the classic interface.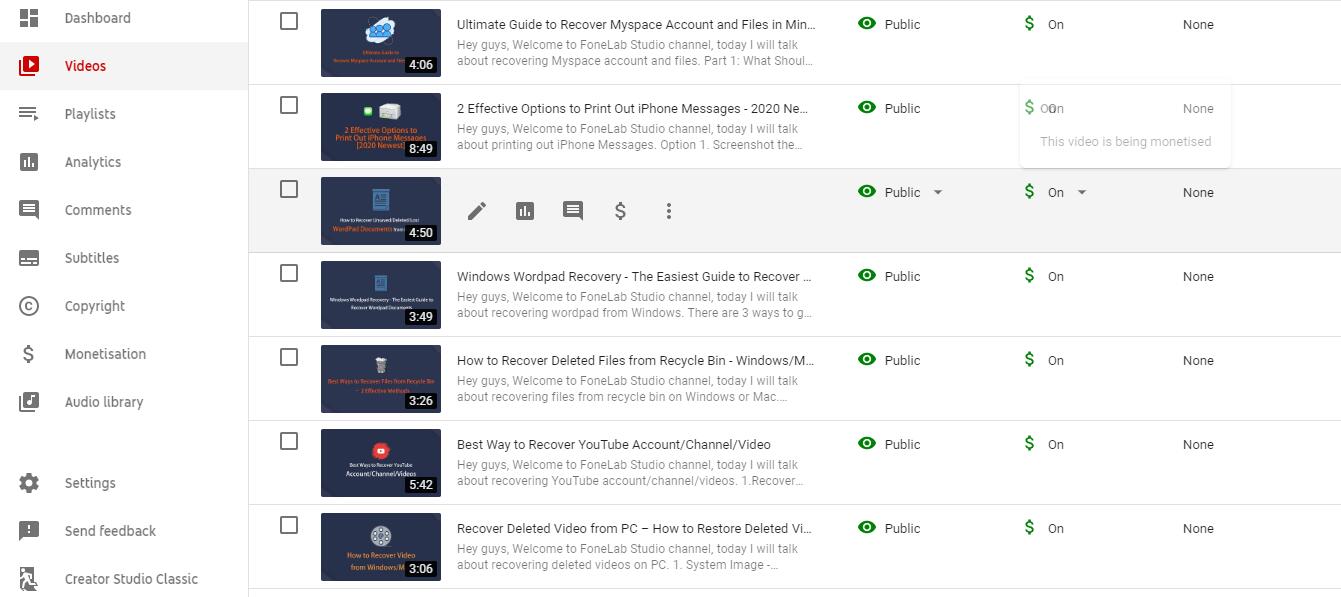 Step 2Select Videos, click the Edit button next the video you want to rotate, choose Enhancements.
Step 3Right-click the Trim button on the right of the video, click Inspect.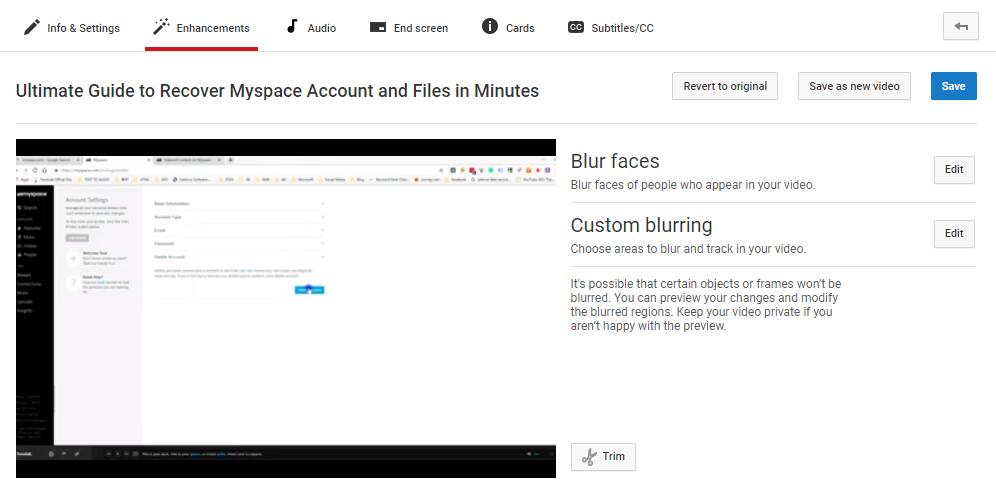 Step 4Find enhance-rotate-buttons on the right box, and delete the hiddden="true", then press the Enter button.

Step 5Then click the Rotate button to adjust the video.
Well, it is not a piece of cake for people like you who are not familiar with CSS. Therefore, how about rotate videos before uploading?
2. How to Rotate a YouTube Video before Uploading
If you can rotate video files then upload them to websites you want, then you can get right videos eaiser. Below are 3 proven methods you can try.
Rotate Video on YouTube with FoneLab Video Converter Ultimate
FoneLab Video Converter Ultimate is the first professional and user-friendly program you should try firstly. It helps you convert videos, crop videos, trim audio files, split video files, etc.
It is easy to use.
Both Windows and Mac versions are available.
It enables you to convert video and audio formats.
It helps you enhance video and audio quality.
It can add video subtitles, add audio background to video.
Below is the demonstration of how to use FoneLab Video Converter Ultimate.
Step 1Download and install the program on computer, then launch it.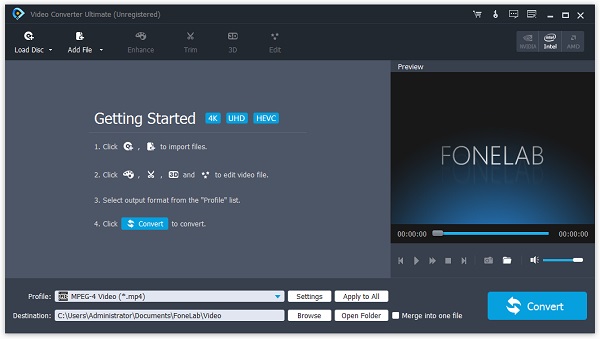 Step 2Drag and drop the video to the porgram, or click Add File button to import it.
Step 3Click Edit > Rotate. Then you can see the rotate buttons, use them to adjust the video degree, click Apply.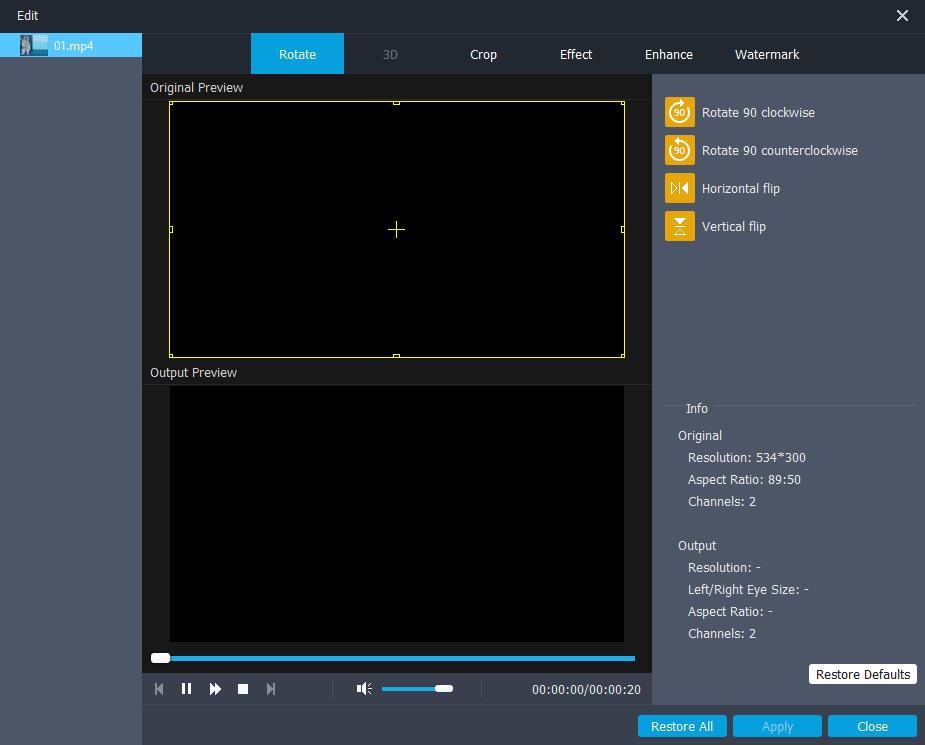 Step 4Click Convert button.
Speaking about professional video eidor, Adobe Premiere must be worth mentioned here.
Rotate YouTube Videos with Adobe Premiere
Adobe has a series of video and image editors, which can help you make what you want with simple operations. You should know that it also can help you rotate videos if you know how.
Step 1Drag and drop the video file to open it with Adobe Premiere.
Step 2Click the video on the timeline, find effect controls > Motion > Rotation.

Step 3Then you can modify the number or just change the round table.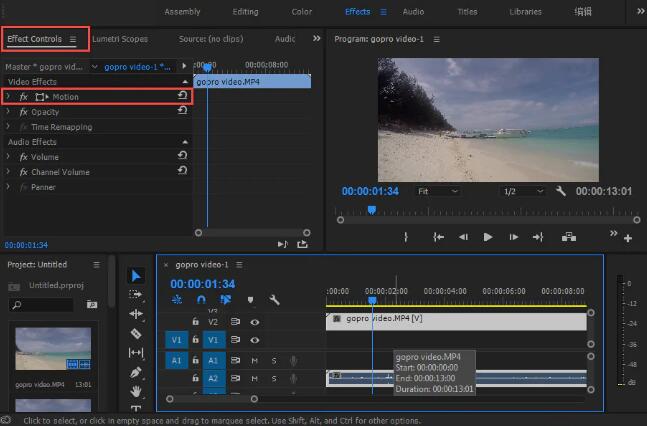 Step 4Save and export the video.
After talking about rotating video with Adobe Premiere, iMovie is strongly recommended for Mac users.
Rotate Videos via iMovie
iMovie is a convenient video editor on Mac, iPhone and iPad. It allows you convert video format, compress video size, etc. Below is the tutorial to rotate video files with iMovie.
Step 1Import video to iMovie and select it in the timeline.
Step 2Click Adjust > Crop > Rotation buttons.
Step 3Click Crop or Fit.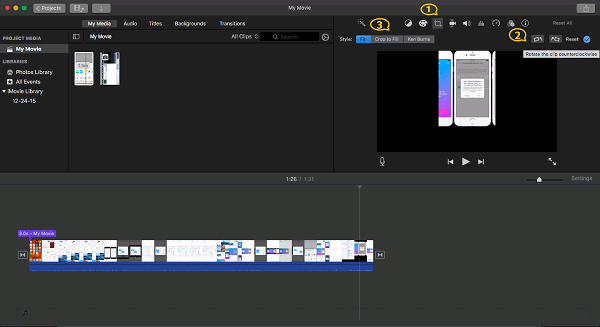 People who don't want to download or install another program on computer, you can try online tools.
Rotate YouTube Video Online
Online video rotator famous for its convenience and efficiency. You can just search rotate video online and select one from the results. You will be asked to upload the video file firstly, then rotate it according to your needs.
Below are 3 recommendations.
Top 1. Clideo
This is a comprehensive site to edit videos with ease. You can use the tools to convert file format, convert video format, cut MP3, make slideshow, etc. Of course it can help you rotate video online with simple clicks. Click the blue button on the center of the page to choose file, then adjust the video degrees and download the video. And it supports all formats, you can use it no matter which format you are using.
Top 2.Kapwing
This is a tool which is specialized in rotating videos online. It allows you to click to upload a video from local folder, or paste a URL instead. It is easy rotate video from original to sideways or upside down.

Top 3. VideoRotate
The last one is called Video Rotate. You can also upload video from computer folder, even from Dropbox, Google Drive or OneDrive if you prefer to. It shows you what vertical video is and why did you do this. You can use this tool to get what you want easily.

That's all about how to rotate YouTube videos. As you can see, FoneLab Video Converter Ultimate might be the best choice for you. Why now download and have a try now!

Video Converter Ultimate
Video Converter Ultimate is the best video and audio converting software which can convert MPG/MPEG to MP4 with fast speed and high output image/sound quality.
Convert any video/audio like MPG, MP4, MOV, AVI, FLV, MP3, etc.
Support 1080p/720p HD and 4K UHD video converting.
Powerful editing features like Trim, Crop, Rotate, Effects, Enhance, 3D and more.