Convert Video Now
convert MPG/MPEG to MP4 with fast speed and high output image/sound quality.
How to Remove Audio from MP4 Video Files without Losing Quality
Sometimes, it is necessary to remove audio from MP4. Maybe you just want to make the video clear or expect to include your own audio track. It cannot be denied that you can find oceans of superpower video editing applications on market, such as PowerDirector. However, they are too complex to perform audio removal tasks. That is why we share the easy MP4 audio remover programs and the how-to in this article.

1. Remove Audio from MP4 with Video Converter Ultimate
What the ultimate MP4 audio remover looks like? It should be easy to use and provide extensive features. From this point, we recommend FoneLab Video Converter Ultimate.
Remove unwanted audio tracks from MP4 in a few steps.
Support almost all video formats including MP4, AVI, etc.
Optimize video quality while changing audio tracks.
Export mute videos for portable devices, such as iPhone.
Briefly speaking, Video Converter Ultimate is the easiest way to strip audio from MP4 on Windows and Mac OS X simply.
How to Remove Audio from MP4
Step 1Import MP4 into the best audio remover
Download the best MP4 audio remover software and install it to your PC. There is another version for macOS. Then start the program and import the MP4 files by hitting the Add File menu.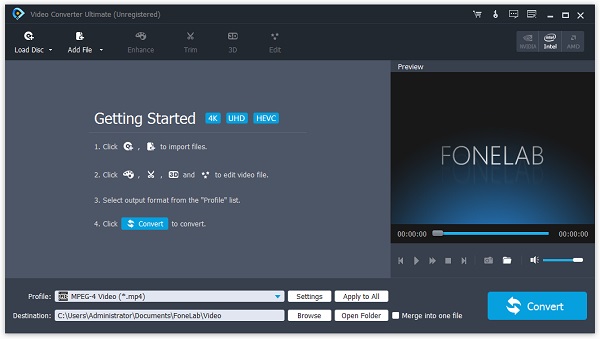 Step 2Remove unwanted audio from MP4
Locate an MP4 video in the library panel, click and expand the Audio bar and uncheck the unwanted audio tracks. Do the same to other MP4 video files.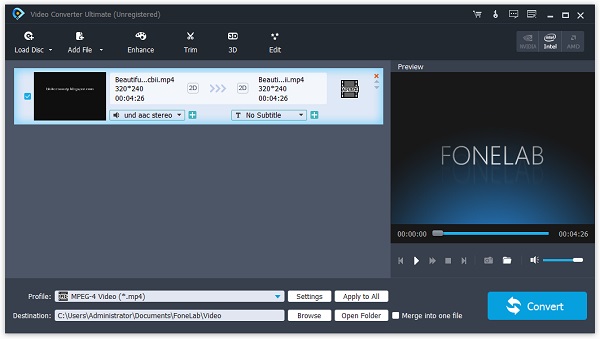 Step 3Export mute videos
Next, select a proper format or the target device from the Profile drop-down. Click the Browse button to set a specific folder to store the mute videos. Once hit the Convert button, the MP4 audio remover will work immediately.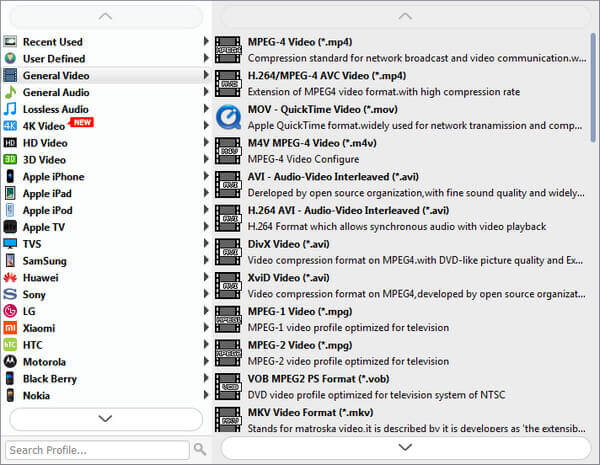 2. Remove Audio from MP4 by Final Cut Pro
Final Cut Pro is a professional video editor developed by Apple for Mac computers. It can help you to extract audio from MP4 and then you can decide whether to use the background sound.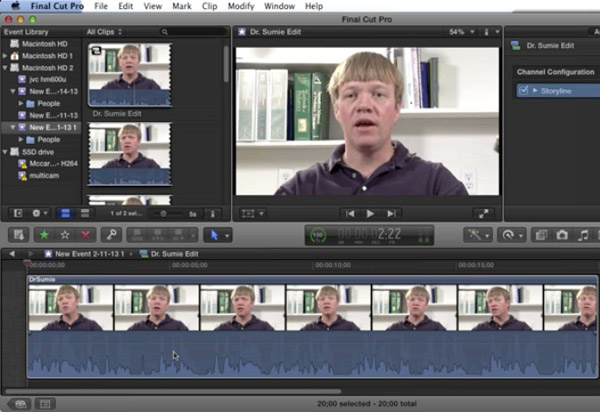 Step 1Create a new project in the video editor or open an existing project. Add the MP4 video and place it on the timeline.
Step 2Press Command + Shift + G keys on your keyboard to strip audio from the video. Alternatively, right-click on the video and select Break Apart Clip Items.
Step 3Now the audio and video will appear on separate tracks. Disable the audio track on the timeline with the shortcut V. When the track turns gray, it means that the audio is removed from MP4. Now, export the mute video.
3. Extract Audio from MP4 Using iMovie
iMovie is another video editor for macOS. Though it does not include so many features as Final Cut Pro, you can remove audio from an MP4 video on your MacBook. Unlike Final Cut Pro, iMovie is totally free of charge for Mac users.
Step 1Run iMovie from Applications folder, create a new project and add the MP4 file whose audio track you wish to remove. Then drag and drop it on the timeline.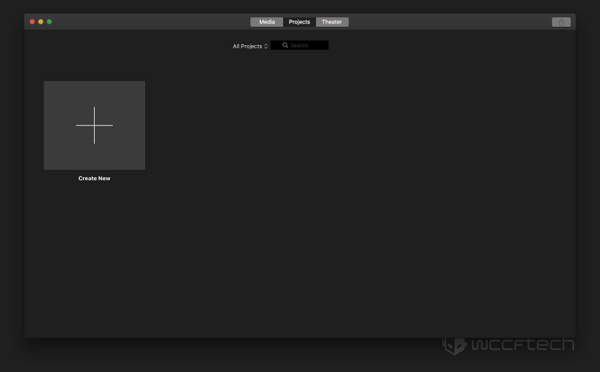 Step 2Right-click on the video on the timeline, and choose Detach Audio. Now, the audio track is extracted from the video file and appears as a separate track.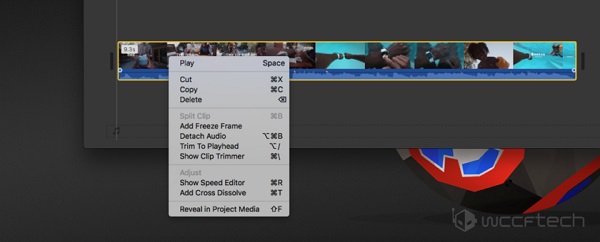 Step 3Right-click on the audio track, and click Delete to remove audio from MP4. Next, export the video file to a location as an MP4 video or other formats.
4. Top Online Audio Remover
In addition to desktop software, online apps are another option to remove audio from MP4. The biggest advantage is to get what you want without installing any software. However, they are not suitable to process large video files due to the file size limit. We use Audio Remover as the example to display the procedure.

Step 1Open a web browser and visit the online MP4 audio remover.
Step 2Click the Browse button to go to the open-file dialog. Find the MP4 video on your hard drive and upload it. The web app can process a video file up to 500MB one time.
Step 3Click the Upload Video button to start removing audio from MP4. When you see the Completed page, click Download File button to get the mute video.
Note: There are no custom settings, so the web app is a good starting point for beginners.
Conclusion
Based on sharing above, you should master at least four ways to remove audio from MP4 videos. The web app is the simple option. iMovie is a good choice for Mac owners. If you already have Final Cut Pro on your computer, you can use it directly. To process multiple MP4 files, FoneLab Video Converter Ultimate is the best choice. More questions? Please feel free to leave a message below.