Convert Video Now
convert MPG/MPEG to MP4 with fast speed and high output image/sound quality.
Best Video Cropper - How to Crop Videos on Windows without Losing Quality
I want to crop the video file to remove the unwanted part. And I don't want to make the video file unclear. How to crop a video properly? Anyone help?
As you might know, there are some professional video cropper software can help you crop video file with simple clicks. It won't require complicated operations so each user can follow the instructions to reduce video file size.

1. Crop Video on Windows with FoneLab Video Converter Ultimate
You have tons of choices on the market, you might have no idea how to choose a suitable video cropper from them.
FoneLab Video Cropper will be strongly recommended to you. It enables you to crop a video file within 3 steps. And it is more than a simple cropper. It also allows you to convert video format, split video file, add subtitles to video files, extract audio from video file and more.
FoneLab Video Cropper supports various formats, like MP4, MKV, AVI, 4K, etc, so you can crop MP4 files.
It has both Windows and Mac versions.
It is easy to use.
It can help you enhance video quality, merge video files, add subtitles and more.
It converts video formats within a few clicks.
You can use it to add audio to video files.
If you want to enjoy the best way to edit video files, please follow below instructions.
Step 1Download and install the program on computer, then it will be launched automatically.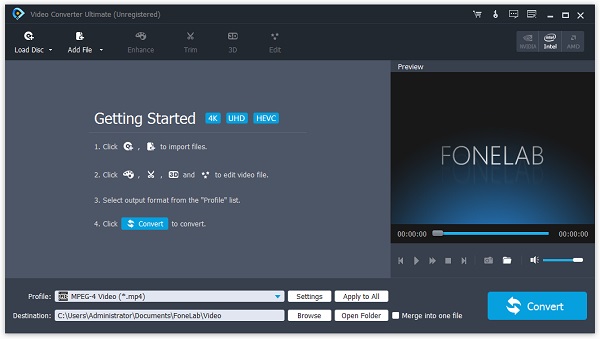 Step 2Click Add File to select a video or directly drag and drop the video file to import it.
Step 3Click Edit button on the top.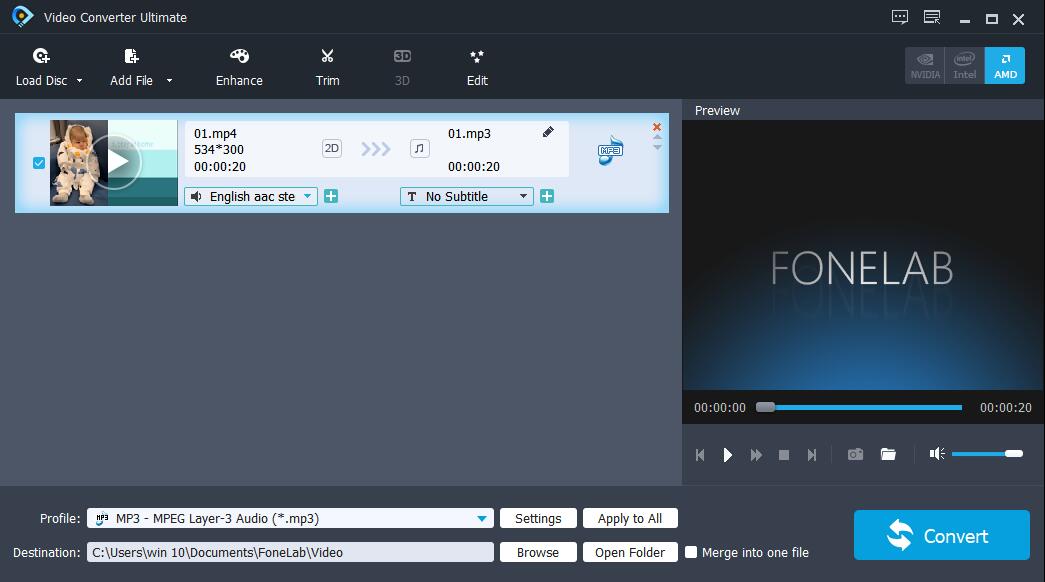 Step 4Click Crop button on the top. Then you can adjust the yellow frame in the box or modify the number under the Crop Area Size, click Apply.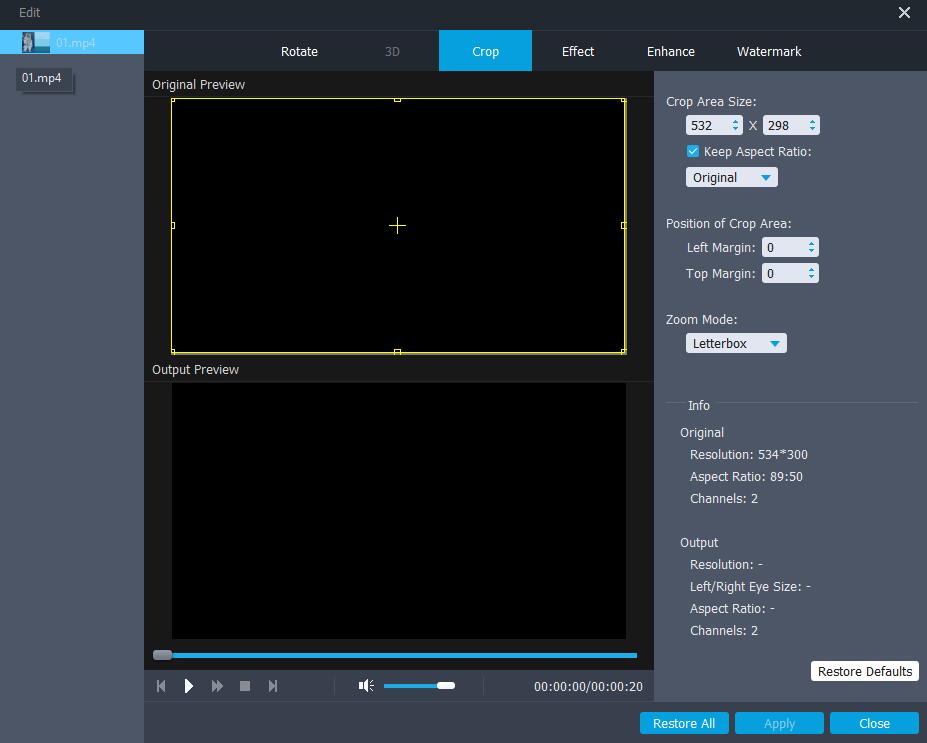 Step 5Click Convert button.
All roads lead to Rome. You can move to the next part to get other methods if you want.
2. How to Crop a Video on Windows 10/8/1/7 with Windows Movie Maker
If you have installed a Windows Movie Maker on computer, you should know it well. As a popular video editor on Windows, it can do much more than simply create and edit video that you can imagine. It can also help you crop video files.
You can check below demonstration to crop a video with Windows Movie Maker.
Step 1You can launch Photos app and click Media to import video files.
Step 2Drag and drop a video file to Storyboard.
Step 3Click Resize and crop the video file.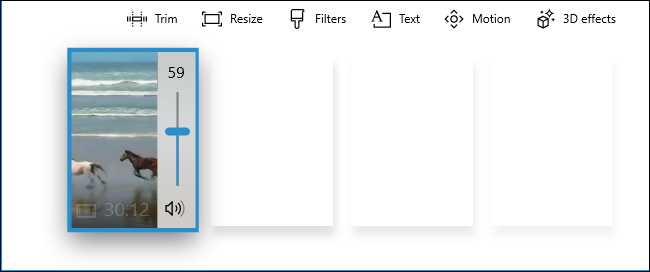 Updating and upgrading of products are important to make people do what they want to do successfully with common tools easier and more convenient.
3. Crop Videos on Windows 10 via Photos App
It pays to upgrade your computer operating system to Windows 10, as Microsoft released Windows 10 with various new features, like recording videos, compressing videos, etc. As a tool to view photos on computer, Photos app also can crop video files on Windows now. If you don't know how, please check below step-by-step detailed tutorial.
Step 1Locate your video file on computer, right-click to click Open with > Photos.
Step 2Right-click to choose Add to Timeline.
Step 3Click Animations > Pans and Zoom, select a zoom effect you want, then save it.
For people who don't want to either download nor install program on computer at all, then you can select some online video croppers.
4. Best Online Video Croppers
People select online tools for their convenience. It will require neither downloading nor installing, you can use it directly with stable internet connection on computer. Below is 3 recommended online Video Cropper tools for you.
Option 1. https://online-video-cutter.com/
You can click Choose file on the top and then select a video file or simply drop file to upload your video file you want to crop. Then click Crop button on the bottom or adjust the video size manually. Finally, click Save.
Option 2. https://ezgif.com/crop-video
Firstly, you should click Choose file button to import a video file. And you can also paste a video URL here if you want. And it supports various video formats with 100MB limitation. It also can help you trim videos with ease.
Option 3. https://www.kapwing.com/tools/crop-video
Similar to option 1, it allows you to click the button to upload video files or drag files to it. Then follow the on-page instructions to crop the video files correctly. But it also helps you crop video file through pasting a video URL directly. And this online tool also enables you to crop images.
Option 4. https://clideo.com/crop-video
It has a simple and user-friendly web page, so you can use it comfortably. You will be asked to upload the video file you want to adjust file size, then adjust the size manually or change the exact size in the input box. Then click Crop button on the bottom-right corner.
Option 5. https://video-crop.com/
You need to upload a video file firstly, and you can cancel uploading by clicking the Cancel button. It is easy to crop the video files through moving the dashed line in the video window, you can select Keep Aspect Ratio or not on the top, then click Transform Video. You can also upload with Dropbox, Google Drive and OneDrive if you want.
If you are a fan of mobile phone, who prefers to do everything without computer, please move on.