Recover PC Data Now
Recover the lost/deleted data from computer, hard drive, flash drive, memory card, digital camera and more.
Fix (0x00000019) Bad Pool Header Error in Windows 10/8.1/8/7
Your PC ran into a problem and needs to restart. We're just collecting some error info, and then we'll restart for you. (0% complete) If you'd like to know more, you can search online later for this error: BAD_POOL_HEADER.
You can see this notification with a blue screen during the Windows 10 installation. The computer keeps freezing and not responding for a long time. Want to know how to fix Bad Pool Header? Just read and follow.

Part 1. Something You Need to Know about Bad Pool Header
To start with, you had better figure out basic information about Bad Pool Header.  Otherwise, you may encounter the same bad pool header Windows error again.
1. What Is Bad Pool Header
Bad Pool Header occurs in Windows 10/8.1/8/7/Vista/XP with an error code of 0x00000019. It indicates that the Pool Header in Windows is corrupted. Well, the Pool means the Windows memory pool instead of the swimming pool.
Thus, when you see Bad Pool Header BSOD error, it means something wrong with Windows memory allocation.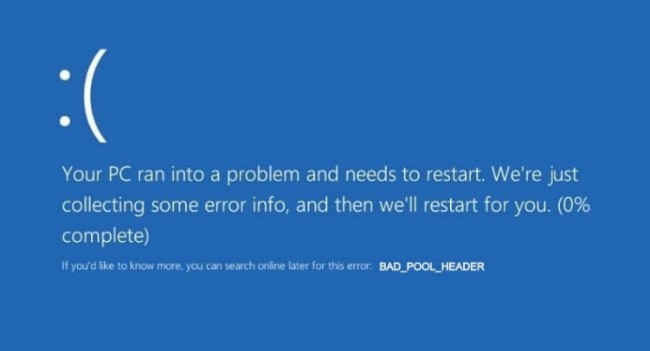 2. What Causes Bad Pool Header Error
Here are most possible reasons that lead to Bad Pool Header error in Windows 10 install, as well as other versions.
Corrupted Windows system files.
Damaged Windows drivers.
RAM/HDD/SSD issues.
Damaged Windows registry entries.
Virus or malware attack.
Antivirus software.
Part 2. How to Fix Bad Pool Header Error in Windows 10/8/7
Now you can follow steps below to fix Bad Pool Header 0x00000019 error in Windows manually.
Method 1: Disconnect External Drives and Devices
External connections might cause this situtation. You can remove all USB drive, hard drive and others except mouse and keyboard, then this error might be fixed. If not, please move onto the next method.
Method 2: Check for RAM Problems
RAM problem may cause bad pool header windows 10 , 8 or 7 error, below is how to fix it.
Step 1Open Windows Start menu.
Step 2Type Windows Memory Diagnostics in the search engine, then press the Enter key.
Step 3Choose Run as Administrator from its right-click menu.
Step 4Follow the on-screen wizard to fix Bad Pool Header blue screen.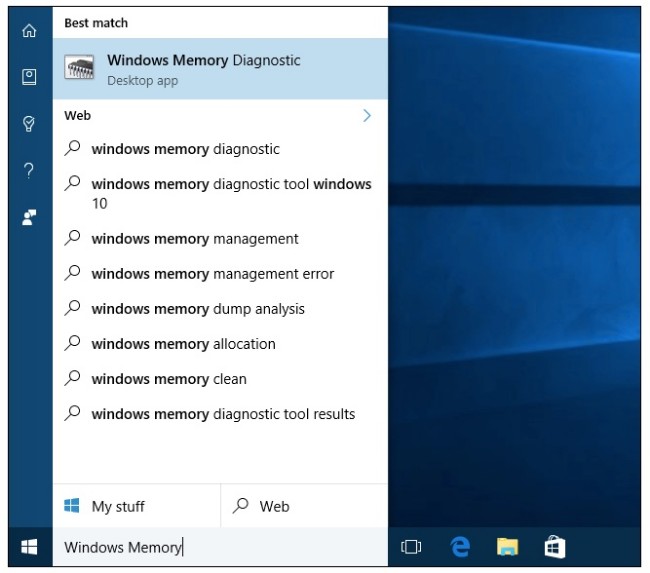 Method 3: Update Driver Software
You might get bad pool header windows 10, 8 or 7 because of an outupdated driver software. If so, please follow below steps.
Step 1Right click on Windows Start menu.
Step 2Choose the Device Manager option.
Step 3Find a hard drive that need to be updated.
Step 4Select Update Driver from its right-click menu.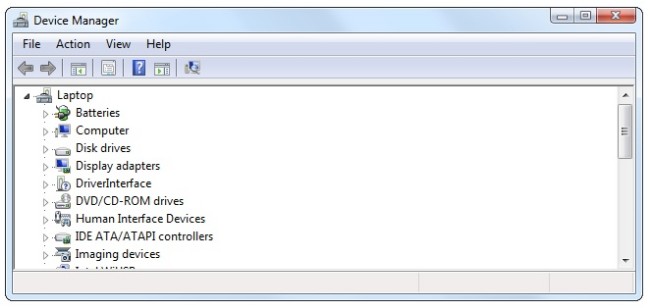 Method 4: Uninstall Anti-malware Software
Sometimes, anti-malware software might be the main cause of this error. You can also try to uninstall these tools from your computer and then reboot your computer.
Method 5: Uninstall Recently Installed Software and Hardware
The bad pool header windows 10 problem might also be caused by recently installed software. You can just remove them from computer.
Step 1Head to Windows 10 Settings.
Step 2Choose Apps and features under the System category.
Step 3Click Uninstall next to the application you newly added.
Step 4Locate Windows Devices Manager. Right click on the hardware driver and choose Uninstall.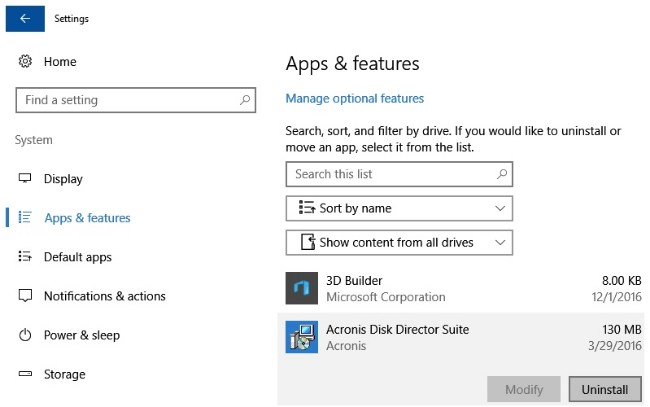 Method 6: Check System File Integrity
Enter computer safe mode and check system file integrity as below.
Step 1Press Windows button and S key at the same time, the type Command Prompt.
Step 2Right click it from the list and choose Run as administrator.
Step 3Type SFC/scannow and press Enter button to begin scanning.
Then you just need to wait for it. It will replace a damaged or missing system file with a new copy from the cache.
Method 7: System Restore
System Restore is the last choice you can fix your computer, it is better that you can backup computer data to prevent data loss. If you still are unable to confirm which part have led to the bad pool header error, you can try it.
Step 1Press Windows button and S key at the same time, type System Restore.
Step 2Click it and click System Restore button when it pops up.
Step 3Click Next and follow the on-screen instructions to finish the procedure.
Part 3. How to Recover Files after Bad Pool Header Crash
If above methods are useless, then you have to reinstall Windows to troubleshoot Bad Pool Header. If you have no time to back up important Windows files, you can try FoneLab Data Retriever for the crashed Windows forced update recovery.
In another word, you can recover deleted or lost data from a crashed or formatted Windows computer here. In addition, you can recover Windows files after fixing Bad Pool Header blue screen error in Windows 10/8.1/8/7/Vista/XP.
1. Main Features of the Data Recovery Software
Recover data from Windows, Mac, hard drive, flash drive, memory card, digital camera and other removable drives.
Support to recover computer videos, audios, images, emails, documents and other files in all formats.
Search your deleted or lost files via Quick Scan or Deep Scan mode.
Guarantee not to store or modify your data during the whole data recovery process.
2.How to Recover Data When Windows Bad Pool Header Error Occurs
Step 1Launch Windows data recovery software after the installation.
Step 2Choose from all available file types, hard drives and removable drives freely.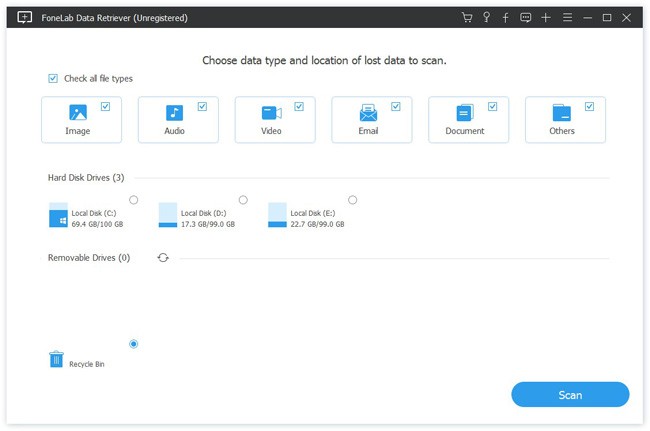 Step 3Click Scan on the lower right corner of the window to perform a quick scan.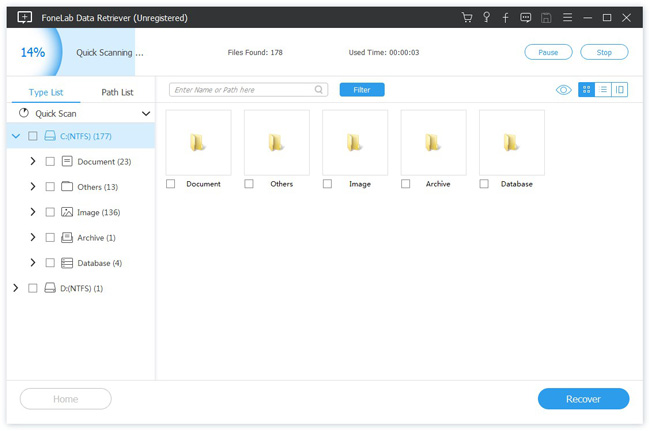 Step 4Open one folder to see all lost and existing files in details. Later, you can mark before items you want to recover.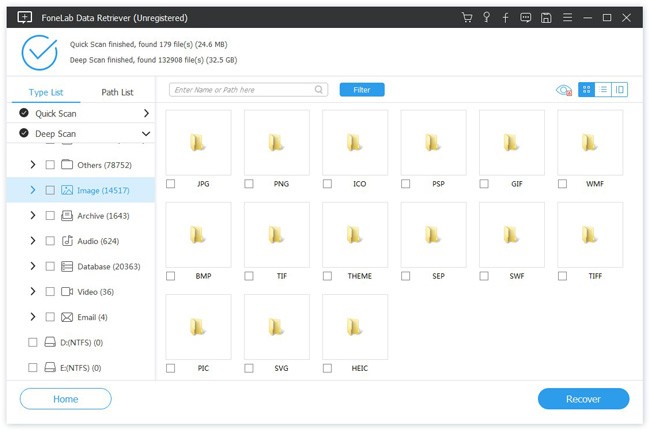 Step 5Click Recover to recover files after fixing Bad Pool Header error in Windows.
Note:
You can type the name or path in the Filter search engine to find your target file quickly. Moreover, you can set filter info of extension, created date or modified date manually.
If you fail to find missing files in Windows, you can choose Deep Scan to access all possible results.
By the way, it also helps you recover data from hard drive easily and safely.
You can run Data Retriever to rescue data from other crashed or corrupted computer effortlessly. Hope this article can help you fix Bad Pool Header crash. Any comments and suggestions are always welcome.