Clash of Clans Recorder - 2023 Best Ways to Record Gameplay
Clash of Clans is one of the most addictive strategy video games on the world to make you fall in love with clan building up and fight in the war. You can find many Clash of Clans records on YouTube as many players would like to upload their Clash of Clans recordings and share with others.
If you have questions about how to create a Clash of Clans war record, you have come to the right place.

As Clash of Clans doesn't provide official method to record gameplay, you need to figure out other working ways to capture game screen with audio. It won't be difficult with the help of screen recording tools.
However, it is not easy to make a choice from tons of options. Actually, you just need a suitable tool rather than the best one. How? This is also what we are going to discuss in this post.
1. Gameplay Recorder App | Android & iPhone
Clash of Clans is available on both Android and iPhone, it is obvious that screen recorder apps on Android or iOS can help you record Clash of Clans replay with ease.
You can get different screen recorders from Google Play or Apple Store, below are some recommendations you should have a try.
How to Record Clash of Clans (Android)
Some Android phones have a built-in screen recording tool to record Clash of Clans on Android, you can easily enable the recording feature and begin recording. Unfortunately, a part of Android phones don't come with recording feature, so you have to find the third-party video game recorder for Android to solve your problems.
Top 1. Google Play Games Recorder
With Google Play Games, you can not only record game screen, but also capture your face with front camera on Android phone. And you are able to edit the recorded videos after that, and share videos to YouTube with a few taps. It is really easy to use.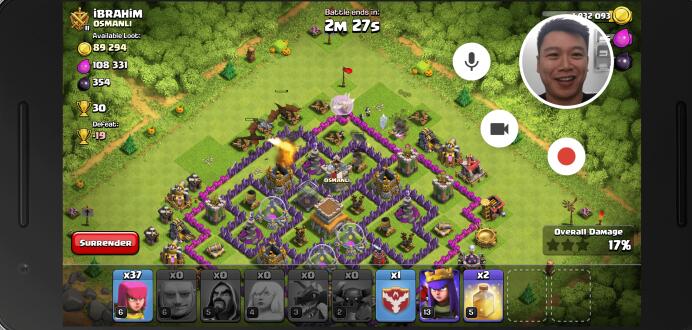 Top 2. AZ Screen Recorder
Before recording Clash of Clans on Android with AZ Screen Recorder, you need to configure resolution, frame rate, and more settings. Then you can record gameplay, microphone and system accordingly. You can also take some interesting screenshots during recording.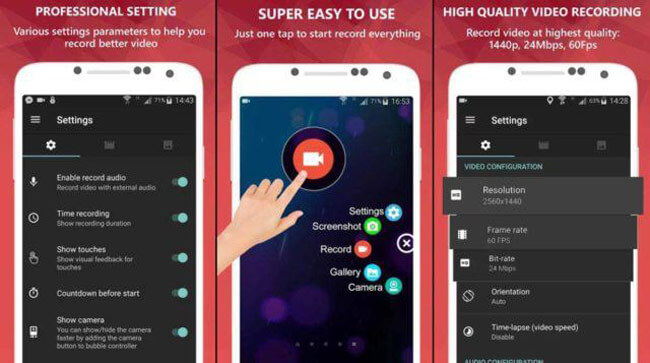 Top 3. Samsung Game Recorder +
Samsung also has its own recorder already after updated. It is easy to use, you can simply launch the app, then play Clash of Clan on Android as usual. And you can easily change settings through tapping the pop-up circle, including profile video size, profile source, audio settings and resolution.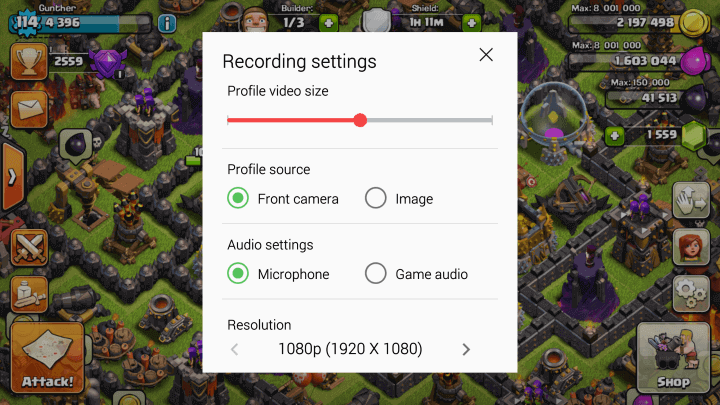 How to Record Clash of Clans (iPhone)
IiOS has its own screen recording feature after iOS 11, it is worth a try. Of course you also can try other screen recorders that you found from App Store.
Top 1. iOS Screen Recorder
It is surprising that you can use its built-in iOS recording feature to capture screen activities. It can also record audio and microphone if you have enabled it. You can enable it on Control Center, then access via simply swipe download the Control Center. Finally, then recorded videos will be saved to Photos app on iPhone.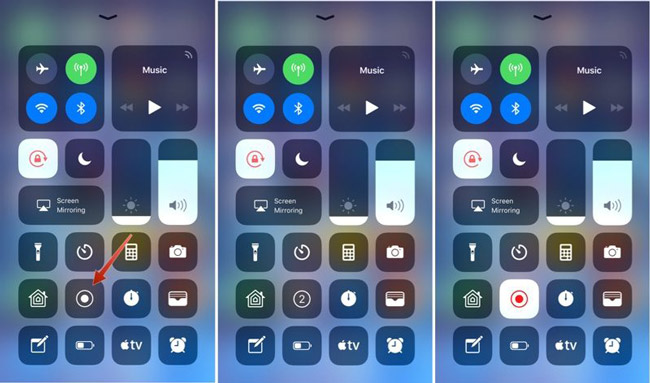 Top 2. ApowerREC
ApowerREC is an instant screen recorder tool on both iPhone and iPad. It supports more than 8 kinds of languages, which makes it easier to use for people with different languages.
It is pretty convenient that you can add annotations when recording to make the recordings more vivid and professional. And you are allowed to manage the recorded videos in batch after that.
It also has other versions on Chrome extension, Windows and Mac computer, so you can use it accordingly.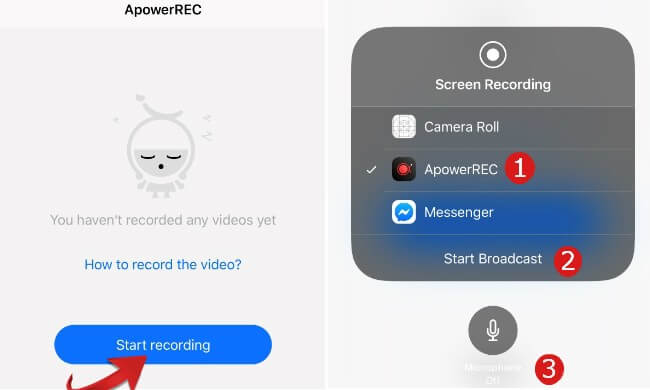 Top 3. Screen Recorder #
It is a tool to record screen on iPhone and edit your videos. Then you can easily save the recordings to Photos app.
More importantly, it can use webcam to capture player reactions and commentary. It is one of the features to make it stands over the edge of other competitors.
However, you can find lots of advertisement during the procedure of recording, and there is an obvious watermark on the bottom of the Clash of Clans game video. This might be the overkill for people just want a clear recording.
2. Record Clash of Clans | Computer
If you have tried to mirror iPhone or Android phone to computer, then it makes sense to record Clash of Clans gameplay on computer.
There are countless screen recorders on the market that provides different features to help you capture screen activities, but most of them are missing one function or two that you need, like in-app purchase, limited features, and many others.
It is frustrating that you find that it is unable to use its tools during the procedure of recording as you have to try another program from the very beginning. That's why we are here to introduce a powerful yet easy-to-use tool to you.
Best Clash of Clans Screen Recorder
FoneLab Screen Recorder will be strongly recommended to you. It is a useful tool to capture desktop activities with audio or webcam if you want, you can record Clash of Clans gameplay and also your face within the recording. Moreover, you can easily add annotations during recording. After that, one-click to share the Clash of Clans world records.
In addition to recording, it also helps you take Clash of Clans screenshot. Below is the demonstration to record gameplay on computer.
Step 1Mirror iPhone or Android to computer. There are different mirror tools like Apowermirror that can help you do this.
Step 2Download and install FoneLab Screen Recorder from official site, then run it on computer.

Step 3Choose Game Recorder on the main interface, then enable microphone, system sound or webcam according to your needs. Adjust the recording area to capture your mobile phone screen on computer screen.

Step 4Click REC button to begin recording. Play Clash of Clans on your mobile phone as usual.
Step 5Click stop icon on software taskbar on computer screen. Then choose a folder to save the recordings.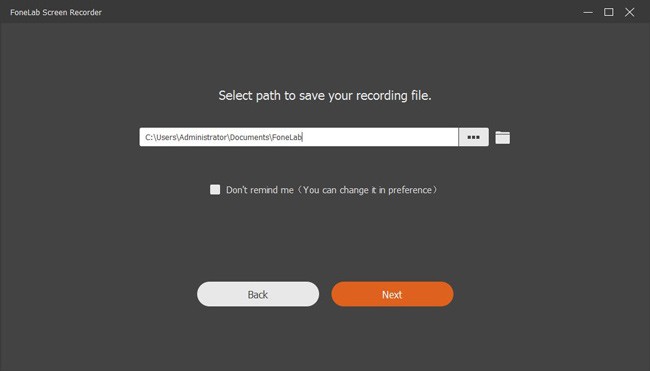 As you can see, it is easy to use even for a novice. You can also use it to record game screen like LOL, Roblox, Fortnite and many others. Why not download and have a try now!
If you have more questions about it, please leave comments below.