Recover PC Data Now
Recover the lost/deleted data from computer, hard drive, flash drive, memory card, digital camera and more.
[Simple] Best Way to Recover Lost or Deleted AVCHD Video Files on Windows
If you've ever use Sony cameras, you'll know that some of SONY's camera have videos in the AVCHD video format.
AVCHD is a high-definition optical disc compression technology jointly released by Sony and Panasonic in May 2006. The AVCHD standard is based on MPEG-4 AVC/H.264 video encoding and supports 480i, 720p, 1080i, 1080p equal format, and also support for Dolby Digital 5.1 channel AC-3 or linear PCM 7.1 channel audio compression.
Everyone is experiencing a camera crash when using the camera, which often results in the loss of stored video. When we want to recover AVCHD video files that we accidentally deleted, we can use free download software called FoneLab Data Retriever or recover deleted AVCHD video files from the Recycle Bin and backup. This article is mainly about the recovery method of lost or deleted AVCHD video files, if you want to restore other files such as audio files, you can refer to recover audio files on Windows.

1. Recovery of Lost or Deleted AVCHD Video Files by Using Fonelab Data Retriever
FoneLab Data Retriever is a powerful and secure data recovery software. It is designed to recover almost any deleted or lost data, including video on your computer.
What can FoneLab Data Retriever do?
Recover other types of losing video files, such as MP4, AVI, MOV, 3GP, etc.
Recover lost or deleted audio, images and other types of multimedia files.
Recover media files from several media storage devices such as memory card, hard drive, external hard drive, digital cameras, USB drives, SD card, etc.
For Windows and Mac, FoneLab Data Retriever has the corresponding version, don't worry about software incompatibility.
Step 1Run FoneLab Data Retriever.
Download and Install FoneLab Data Retriever, then it will launch automatically.
Step 2Scan Data
On the homepage, choose the data types you want to recover (Here you should choose Video and location where you lost video. If you don't sure of the location where your video lost, you can choose Recycle Bin first, then scan each hard disk in turn. Click Scan button to start a Quick Scan.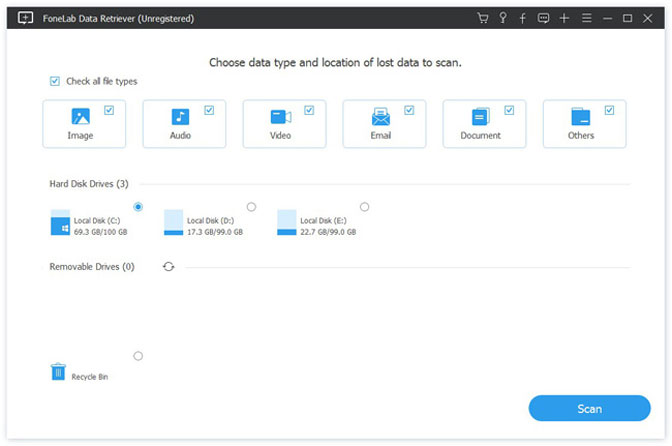 Step 3Choose Data
After scanning, all the deleted or lost files will be listed in the interface. You can use Filter feature to quickly locate the files you want to recover. Check the lost file you want.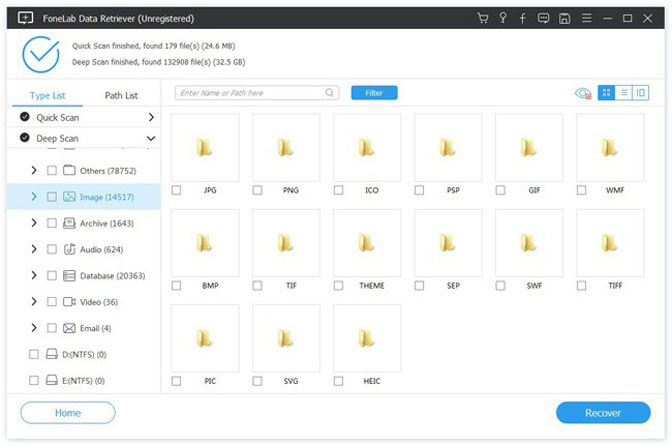 Step 4Recover Data
With just one click on Recover button, you can handily get all the selected files back to your computer.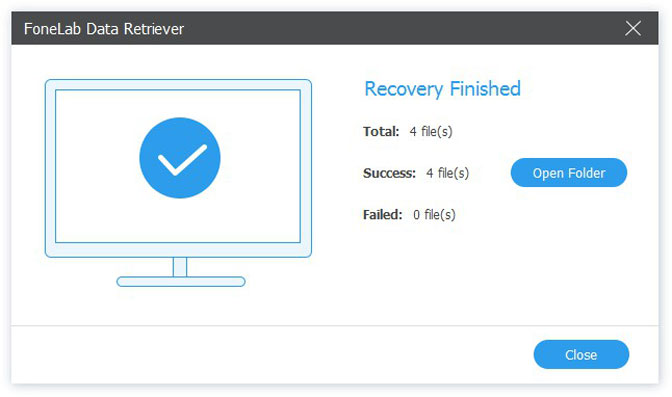 Note: If you can't find your missing data, you can click Deep Scan to try again. Deep Scan mode will take more time to complete the whole scanning process, but it will offer you all possible results which can be restored.
2. How to Back up Your AVCHD Video Files
Normally, we have two ways to back up our AVCHD video files, copy video files to another Removable memory card or backup the whole system.
But how can we back up our System? Follow these steps to easily back up your system.
Step 1Click Start button, and then click Control Panel. Select Backup and Restore.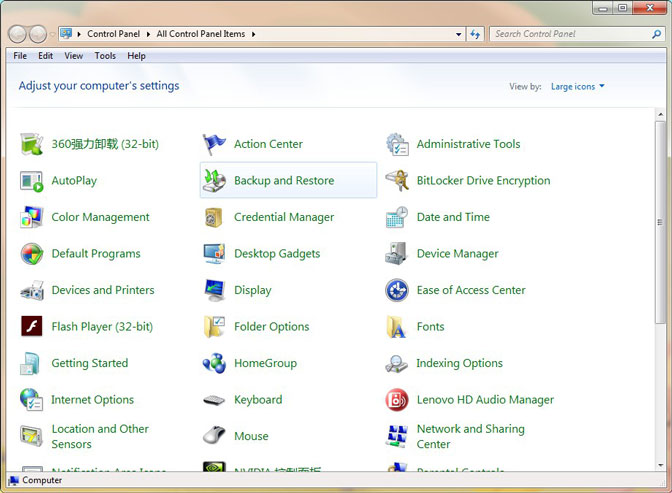 Step 2If you set View by Category, select System and Security, then you will see the Backup and Restore option. Click Back up now.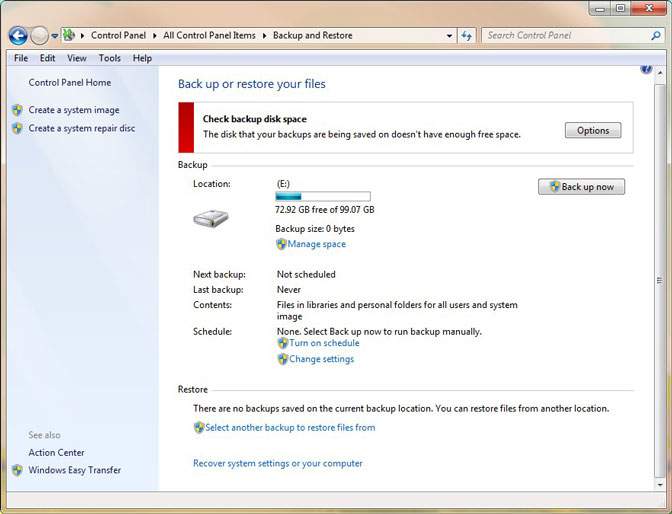 Note:
If you've created a backup before, you can wait for your regularly scheduled backup to occur, or you can manually create a new backup by selecting Back up now.
If you've created a backup before, but want to make a new, full backup rather than updating the old one, select Create new full backup, and then follow the steps in the wizard.
If you're using Windows 10, Use File History to back up to an external drive or network location. Select the Start​ button; Settings > Update > Security > Backup > Add a drive, and then choose an external drive or network location for your backups.
Conclusion
More than that, FoneLab Data Retriever can help you recover deleted video from computer, hard drive, pen drive, etc. In addition to video, it can retrieve deleted images from memory card, emails, documents, audios, and more data.
FoneLab Data Retriever has such a convenient and fast data recovery function, and there is a free trial period of 30 days, why don't we download to try it?
If you have any suggestions or comments on the recovery of deleted or lost AVCHD video files, please let us know in the comments.