[The Best Way] How to Record a WhatsApp Call on Your iPhone/Android/Windows/Mac
"- Can WhatsApp calls be recorded?
- Does WhatsApp record calls?
- What is the best app to record WhatsApp video and audio call?"
There are many similar questions about recording WhatsApp calls. Well, WhatsApp does not offer the recording function. But you can use third-party apps to record a WhatsApp call on your smartphone and computer.
Want to know what those WhatsApp call record applications are? Here are your recommendations and tutorials.

Thus, you can record streaming audio on Mac in different levels. It's OK that if you have no experience of audio recording. You can learn how to record audio on Mac from Internet, or with offline programs or speakers step by step.
1. What Is WhatsApp and Its Features to Make a Call
WhatsApp is an instant messaging and calling app for Android, iPhone, Mac, Windows PC or Windows phone users. You can send photos, videos, messages and other files to keep in touch. In addition, WhatsApp allows users to share files up to 256 WhatsApp users at once.
With the new video calling service. You can make a WhatsApp video or audio call over the Internet for free. It is quite convenient to interact with friends, families and even customers.
Thus, you can make a face-to-face WhatsApp video call with people in different countries. There is no need to worry about the expensive calling charges. Just make sure you are running a strong network.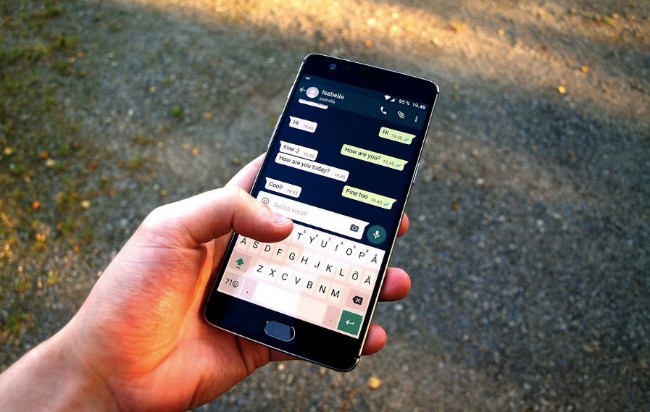 2. Why You Need a WhatsApp Call Recorder
Different from text messages, you cannot check the WhatsApp call history to access the previous voice conversations.  If you need to take online conferences or other important calls, you had better record the WhatsApp voice or video call. Because it can be the only evidence that can prove something mentioned in your WhatsApp call.
Thus, a good WhatsApp call recorder app matters a lot.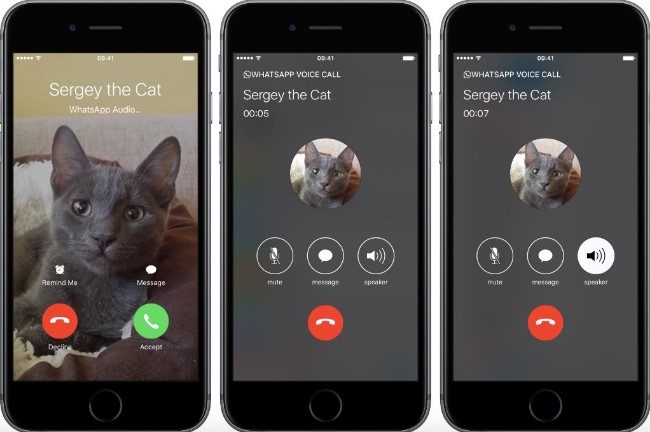 You can learn how to record iPhone audio.
3. Record a WhatsApp Call on iPhone
For iOS 11, iOS 12 and later iOS users, you can use the new screen recording feature to record a WhatsApp call on iPhone without jailbreak for free.
Tap Settings > Control Center > Customize Controls in order, then tap the + icon before Screen Recording.
Swipe up from the bottom to access the Control Center.
Choose the Record icon followed by Microphone to start recording a WhatsApp video call on iPhone.
Go back to Control Center and choose the Stop icon.
Open Photos app to get the WhatsApp recording video file.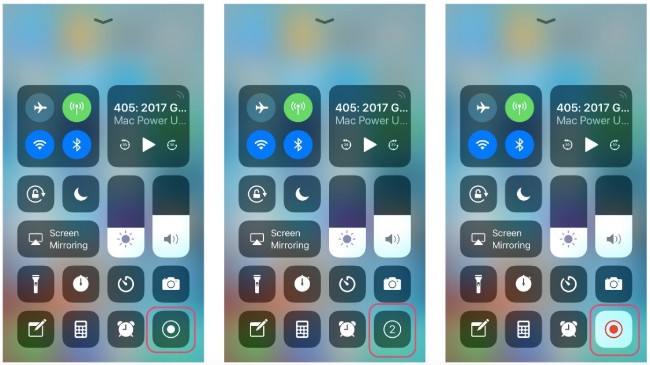 4. Record a WhatsApp Call on iPhone
Sadly, Android does not offer such a built-in screen recorder. To record a WhatsApp call on Android without root, you can choose from AZ Screen Recorder, Rec. Screen recorder and other screen recorders. This section will take AZ Screen Recorder as an example.
Download the WhatsApp call recorder app from Google Play Store.
Run AZ Screen Recorder and get its widget on the screen.
Enable audio recording and manage other preferences under Screen Recorder Settings.
Make a WhatsApp video call as usual.
Tap the Record icon to record a WhatsApp call.
Stop the screen recording after the WhatsApp call ends.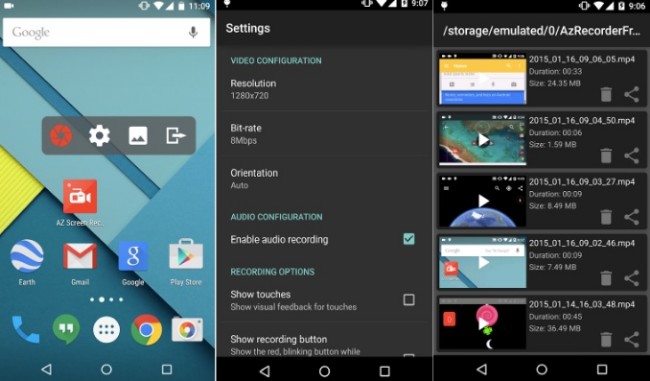 You can also learn about how to record Android calls.
5. Record a WhatsApp Call on Windows/Mac
So how to record WhatsApp calls secretly on your computer? FoneLab Screen Recorder should be your best WhatsApp call recorder. You can record not only WhatsApp video call with voice, but also record Skype calls, Viber calls and other group video chats. You can also take screenshots on windows while recording a live WhatsApp call.  
Record conference calls and group calls from WhatsApp, Skype, Viber, etc.
Capture system sound and microphone voice at the same time.
Record webcam videos with the desktop screen recording.
Take screenshots while recording a WhatsApp video call.
Add drawing tools on your video or snapshot, like line, arrow, text, rectangle, etc.
Compatible with Windows 10/8.1/8/7/Vista/XP and Mac OS X 10.6 or above.
Launch the WhatsApp call recorder software on your computer.

Choose the Video Recorder option. (If you want to record a WhatsApp voice call, you can choose Audio Recorder instead.)

Draw the screen area around the WhatsApp window. Then enable System Sound and Microphone options. Adjust each volume freely.

Click More settings to change the output video format, quality, frame rate and other preferences. (optional)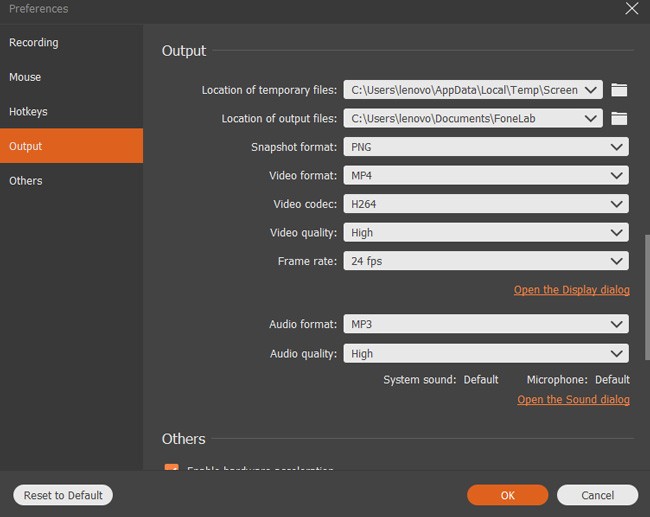 Choose the REC icon to start recording a WhatsApp call. You can pause and resume the process. When the WhatsApp recording process ends, choose Save followed by Next to save as a MP4 file.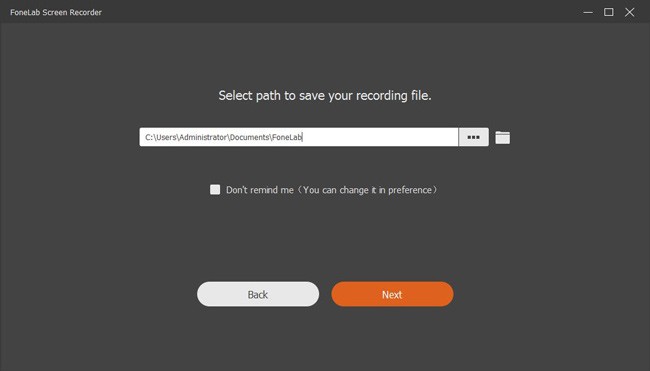 Please note that you want to record the WhatsApp call on iPhone or Android phone, you can simply mirror the mobile phone to computer, and then launch FoneLab Screen Recorder to capture what you want.
6. Why You Choose FoneLab as Your Best WhatsApp Call Recorder
Here are some reasons explaining why FoneLab Screen Recorder does a better job than QuickTime Player and other screen recording software.
1. High-quality video, audio and screenshot
The WhatsApp call recorder can export the recorded WhatsApp video as MP4 and other formats in high quality.
2. Powerful call recording features for WhatsApp
You can use shortcuts to start, pause, resume and stop recording based on your preferences. Moreover, you can record screen videos with webcam and audio simultaneously or individually. So you can use it to record gameplay screen, online meetings and more according to your needs.
Even beginners can record a WhatsApp call with this lightweight and intuitive program quickly.
In a word, you can free download FoneLab for recording video and voice calls from WhatsApp, Skype and other Internet calls on desktop with ease. You can get more benefits to record WhatsApp calls with this program.
Related Articles:

Leave your comment and join our discussion