Backup Android Data Now
Backup and restore Android data to your computer easily.
3 Simple Ways to Clone a Phone [Android]

Posted by
szeki
/ March 25, 2021 09:00
You may need to make a copy of the entire data from one phone to the other phone for different reasons. But how to clone a phone when you are going to change from an old Android phone to a new Android device and like to bring all valuable data to the new phone?

Actually, it's quite easy to clone a phone as long as you get the right tool. This post shows 3 effective solutions to help you copy various data from your phone to computer or another phone. You can pick your preferred way to get the job done with ease.
1. How to Clone a Phone with Google Drive
Google Drive offers a convenient way to store all types of Android data in its cloud service. Similar to iCloud for iOS devices, Google Drive enables you to sync data among Android devices with one same account. When you want to clone a phone, you can use it to backup various files on your Android device. It gives you a simple way to copy data from old Android phone to a new one.
Step 1Open Settings on your old Android phone. Scroll down to locate the Backup and Reset option. (you need to turn on this feature to create a backup of your Android data.)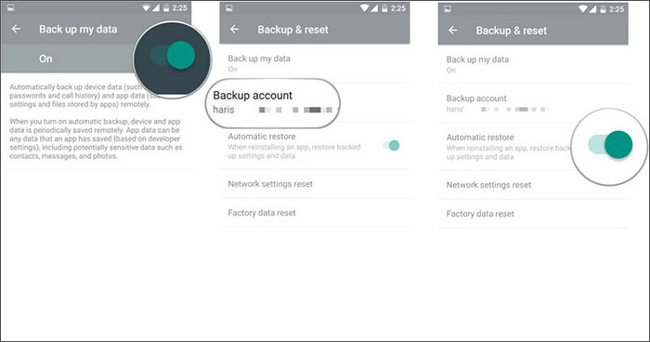 Step 2It will take some time to complete the backup to Google Drive. When the process is finished, you can go to your new Android phone and start the setup.
Step 3Sign in the same Google account on the new phone, which will automatically syncs your Google account. The old phone data backup will be sent to the new device. Here you can select the latest backup and then tap the Restore option to clone Android phone data to new device.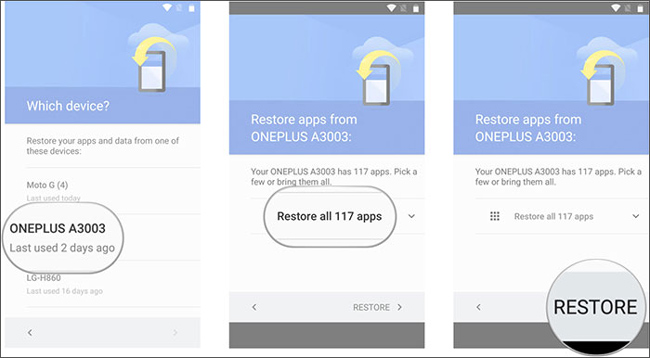 2. How to Clone a Phone with Third-party App - CLONEit
CLONEit is a popular data backup app that can help you clone your Android phone. It can start a private hotpot to send and receive data between phones. With its help, you can easily clone a phone. CLONEit supports 12 different types of Android data, and there is no cable required. It can provide you with a quick phone data clone and transfer.
Step 1 First, you need to install the CLONEit app on both of your phones.
Step 2Set the old Android phone as the "Sender" device and the destination Android phone as the "Receiver" device.
Step 3Once both two phones are connected successfully, you can tap OK button prompted on the screen to start a quick clone of your old phone and then transfer the whole cloned data to the new device.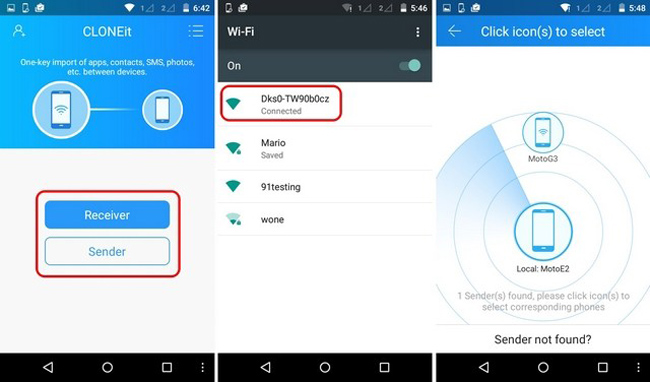 3. How to Clone a Phone to Computer
With the two methods above, you can handily clone phone data to another device. What if you want to copy all valuable phone data to computer? You should know that, just connect your Android phone to computer, you can easily transfer some files like photos, but not all data you need. Considering that, here in this part, we will introduce a good phone data cloning tool to help you clone a phone to a computer.
Android Data Backup & Restore is a professional Android data back up tool which can help you clone a phone with just one click. All useful data like pictures, contacts, messages, call logs, etc. will be copied to your computer. You can free download it and follow the tutorial to clone your Android phone.

Backup and restore Android data to your computer easily.
Preview data in detail before you restore data from backups.
Backup and restore Android phone and SD card data Selectively.
Step 1 Double click the download button above and follow the instructions to quickly install this phone data copier on your computer. It provides you with both Windows and Mac versions. Ensure you download the right version to clone your phone data.
After launching this software, connect your phone to it with a USB cable. For the first connection, you need to tap Trust this computer on the screen. Then it will automatically detect your Android device.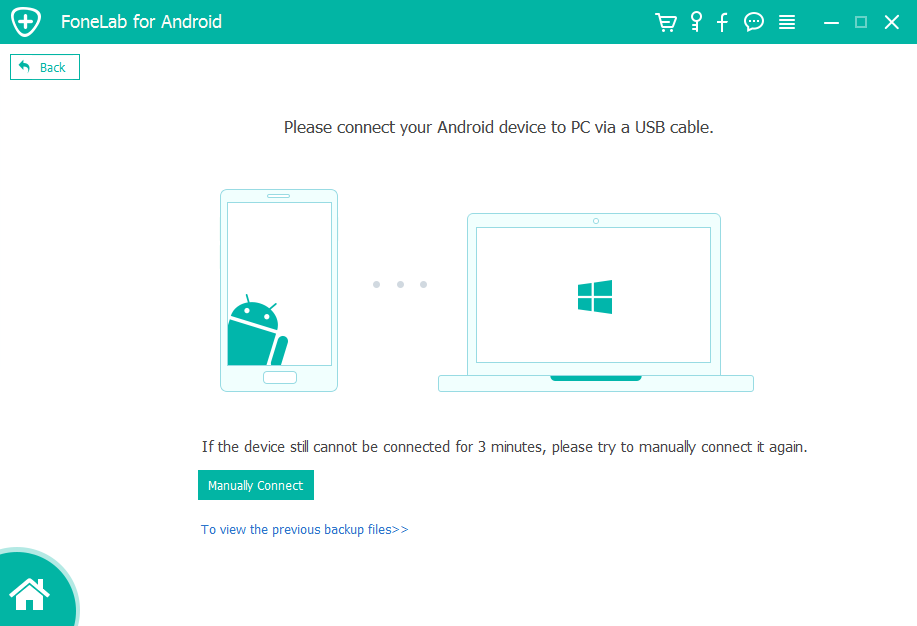 Step 2Choose the Android Data Backup & Restore option to clone all your Android data.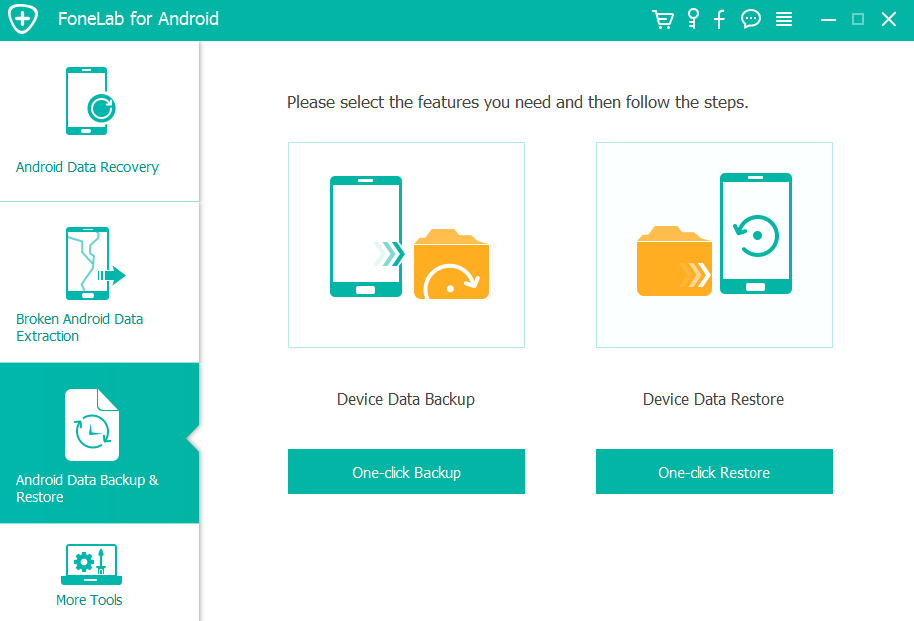 Now turn to the interface on the right side, you are allowed to backup or restore your phone. Device Data Backup and Device Data Restore are provided.
Step 3On the right window, you can use the key functions, Device Data Backup and Device Data Restore. Here you need to choose the "Device Data Backup" feature.
Step 4 Under the "Device Data Backup" feature, you can see the One-Click Backup button, click on it to start backup all notes on your Samsung device. As mentioned above, it also can help you backup other data like contacts, messages, pictures and more.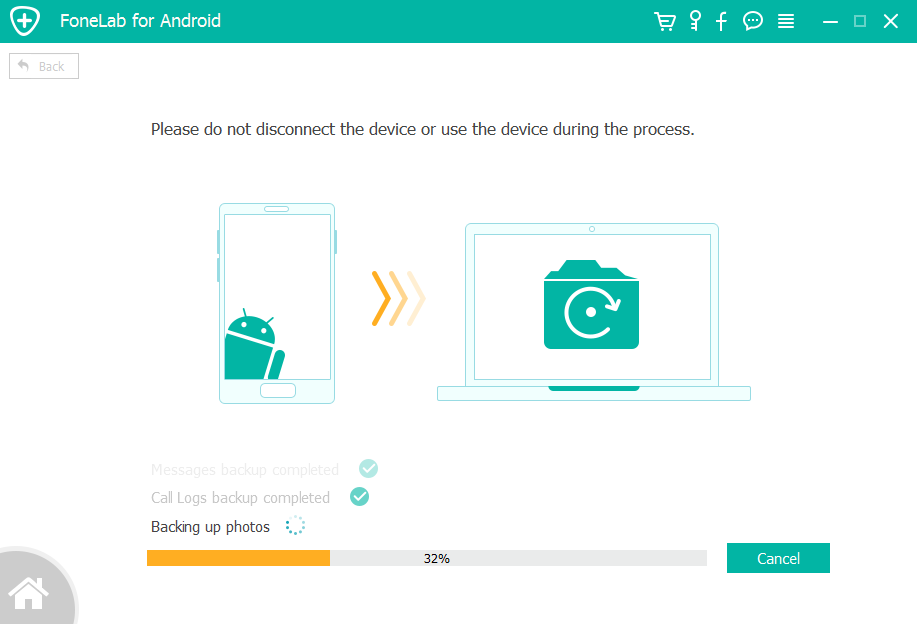 Besides phone cloning, this software also helps you restore Android data. When you lose some important files, you can back to this backup file to rescue your data.
We mainly talked about how to copy a phone on this page. You can get 3 simple ways to copy your Android phone data. If you have any better solution, please share it in the comment with other readers.