Backup Android Data Now
Backup and restore Android data to your computer easily.
5 Ways to Backup Android Videos

Updated by
Boey Wong
/ March 10, 2021 09:00
I got the dreaded low storage space warning message recently on my Samsung phone. So I think I should back up my videos and then delete them from the phone to release plenty of storage space. Please help! Thanks in advance!
No matter your Android phone packs the maximum RAM and internal storage or not, you need to back things up because:
The low storage space may have a bad influence on the system running normally. If you haven't backed up your data, you would lose them when the system crashed.
As for precious photos and videos that you want to watch anytime and anywhere, you should back them up to cloud or computer.
Google developed various cloud service applications for users: Google Photos, Google Drive, Gmail, etc.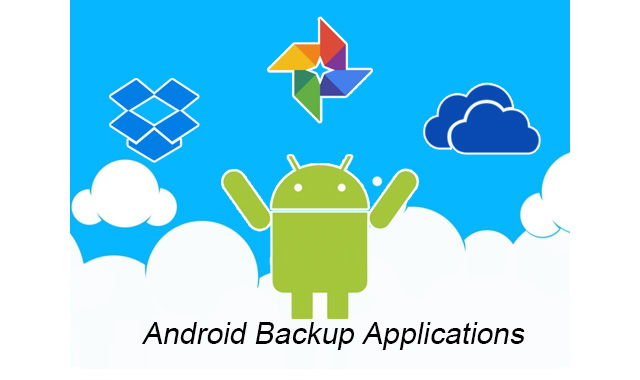 Thus, there's no difficulty to backup your Android data to the cloud as long as there is a network connection.
However, it's better to make a local backup in case you have no internet connection.
I would like to show you both how to backup Android to cloud and to PC/Mac in the remaining passages.
1. One Click to Copy Your Android Videos to Computer
There is a very intuitive way to make a backup for your Android data including videos and restore to Android device from the backup optionally.
Besides, this software enables you to make an encrypted backup if you want.
FoneLab Android Data Backup & Restore is a tool that enables you to copy Android data to PC/Mac, and even make a encrypt backup with a password. Besides, it allows you to restore backup files to your device within clicks!

Backup and restore Android data to your computer easily.
Preview data in detail before you restore data from backups.
Backup and restore Android phone and SD card data Selectively.
Now let's follow the simple guide to backup videos.
First Download and install the software with the given above link.
Step 1The software will open automatically once the installation is finished. Click Android Data Backup & Restore from the interface.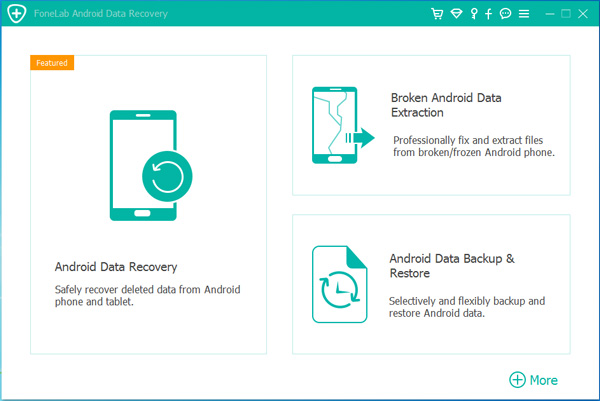 Step 2Plug your Android device into the computer with a USB cable. It requires you to enable USB debugging. Follow the on-screen instruction to enable it.
Step 3Click OK to allow the USB debugging when it pops up.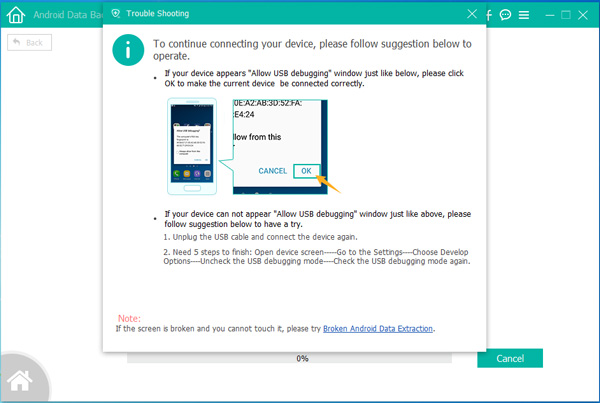 Step 4After it is successfully connected, you can choose to either backup or restore. To do a backup, choose Device Data Backup to backup selectively or One-click Backup to backup all. To restore, choose Device Data Restore to restore optionally or One-click Restore to restore all.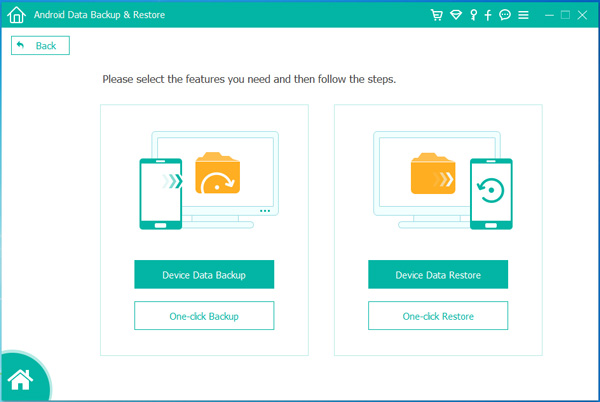 Step 5Now you can choose whatever contents you want to backup. Check the box before Videos to backup videos files only and click Start.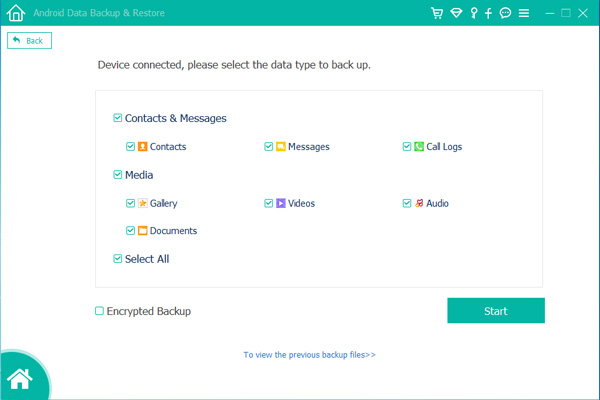 Step 6Choose a location to save your backed up data and click OK to continue.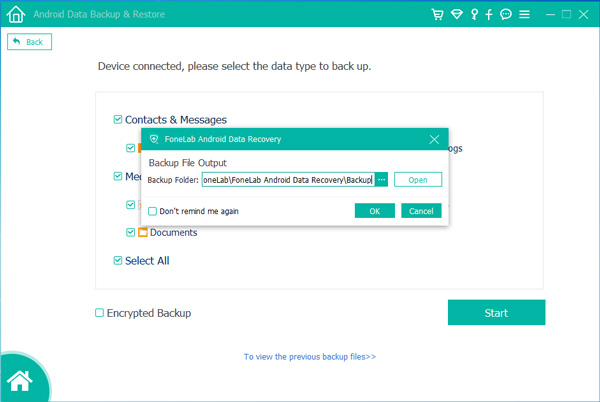 Step 7Do not disturb the connection during the procedure.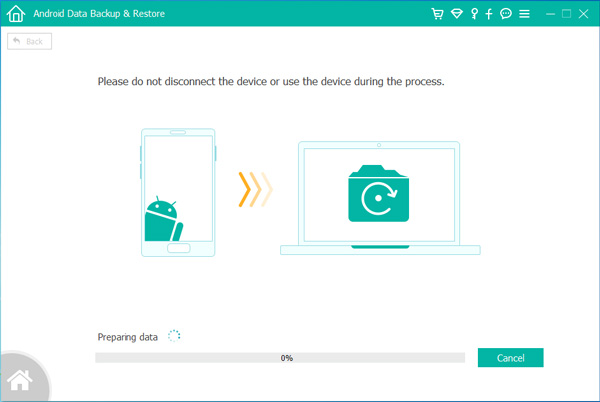 You are done! With FoneLab Android Data Backup & Restore, you are able to backup android contacts, videos, photos, messages, call logs, audio, and documents. It fully supports Samsung, HTC, OnePlus, Motorola and more.
2. Backup Android Videos with Google Drive
I also want to introduce another backup alternative to you, Google Drive. To backup photos, videos, and documents to Google Drive, follow these steps:
Step 1Locate your Photos app on your Android device, and select the videos you'd like to upload to Google Drive.
Step 2Tap the share button.
Step 3Tap Save to Drive.
Step 4Choose an account you want to save to.
Step 5Tap folder you'd like to save to and Select Folder.
Step 6Hit Save afterward. Your videos will then be uploaded to Google Drive.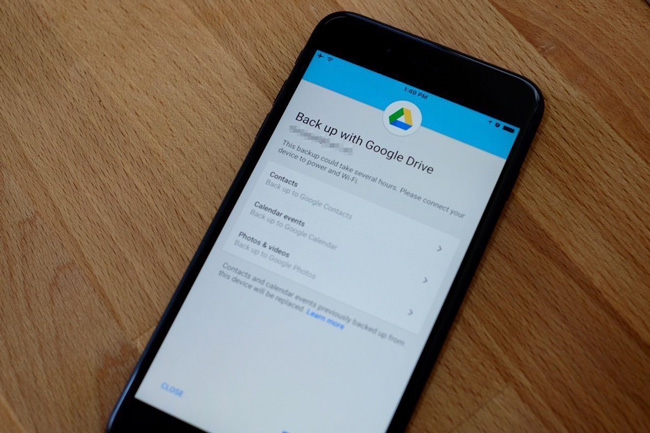 3. Directly Backup Videos to Computer with USB Cable
A big merit of using Android device is that you can just simply plug your phone or tablet into the computer with USB cable and transfer files between them directly. To transfer videos from Android to PC, you should:
Step 1Plug your Android into PC using USB cable.
Step 2Find DCIM folder after the computer detects your device.
Step 3Then you can drag and drop the video files freely.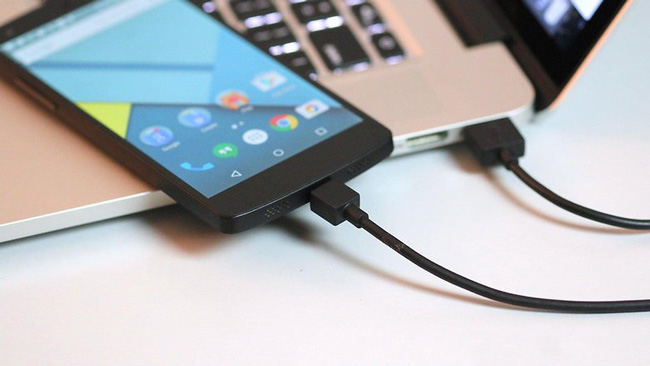 4. Backup Videos via Google Photos
Google Photos is one of the best Android backup apps too. If you use it to backup your Android Smartphone, it will seamlessly upload them to your Google account storage as well.
To get the app, go to Google Play Store and free download.
After it is installed, you just need to allow it to access your photo and video library, and tap Backup and Sync. You can view them from anywhere after doing that.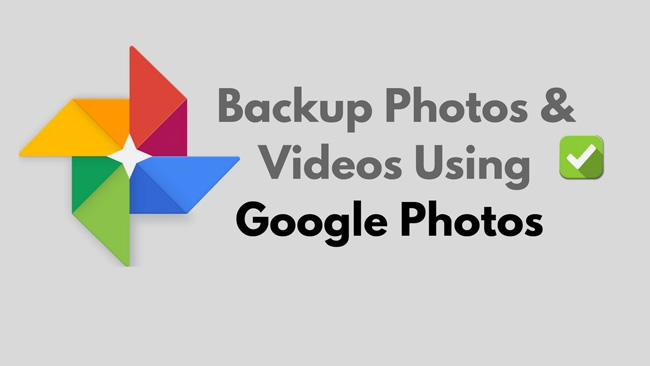 5. Backup Android Videos Using Dropbox
Dropbox is also popular among Smartphone users which gives you 2GB of free online storage to keep your stuffs.
All you need is to download the app and create an account. You can sign up for Dropbox on a web browser at the Dropbox website or on your Android phone directly. And next, install the app on your phone or tablet.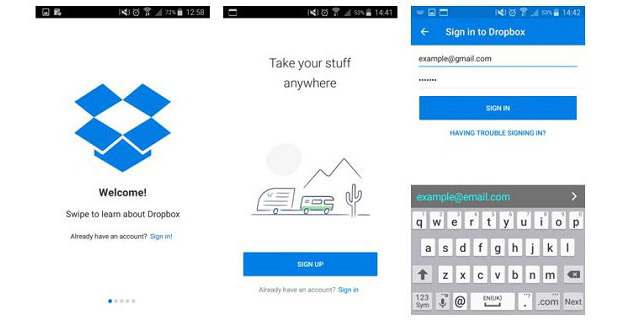 Here are the steps:
Step 1Open Dropbox on your home screen.
Step 2Sign in your Dropbox account with email address and password.
Step 3Tap the '+' blue circle on the bottom-right of the screen.
Step 4Select Upload photos videos from the menu. Then choose which videos you want to upload.
Step 5Tap Upload to get it started.
Your selected videos are now be uploaded to the Dropbox folder, which means you can get access to them from any device with an internet connection.