Backup Android Data Now
Backup and restore Android data to your computer easily.
[Complete Guide] How to Backup Call Log from Android
I want to back up my call history because I can check the dialed number, received calls and missed calls now and then. I can also check the talk time, the recent calls, number of in and out calls per contact. It's quite useful for me, so I am afraid I will lose the call history as time past by. Is there anyone who knows how to back up Android call log history?

1. Reasons Why You Should Backup Call Logs
Indeed, Android phone users must know that your Android smart phone only stores the last 30 days of phone calls made or received and any other calls older than that are automatically deleted from the phone.
If those call logs are meaningful for you, you'd better make an Android backup of call logs to your computer. Since in many cases, you may lose your call history such as:
1. Delete call log by wrong tap.
2. Virus attack. If your computer is attacked by virus, your Android device may be infected when connecting to the computer. This will probably lead to data loss.
3. System crashed, factory reset, rooting, and flashing ROM will cause the data stored in your Call Log app get lost too.
4. Physical damaged like screen broken, water damaged and so on.
I think many of the Android users have already known that Google backs up contacts, but not the call logs. Then how do you back up your Android phone history?
2. How to Backup and Restore Call Logs with FoneLab
Here in this article, you will learn the tips and tricks on how to easily create backup of call history with an Android data backup tool.
FoneLab Android Data Backup & Restore helps you not only backup your Android data, but also restore the backup to the devcie. You can restore Android data back or transfer to the new Android device whenever you want.
What you need to do now is download the grogram with below link and follow the stey-by-step guide to back up your call history, or any other types of files like photos, messages, documents, videos, etc.
Below is the simple guide on how to backup and restore Android call logs. It just takes a few easy steps to finish it.
Step 1Launch the software after it is installed successfully on your PC/Mac. Choose Android Data Backup & Restore on the interface.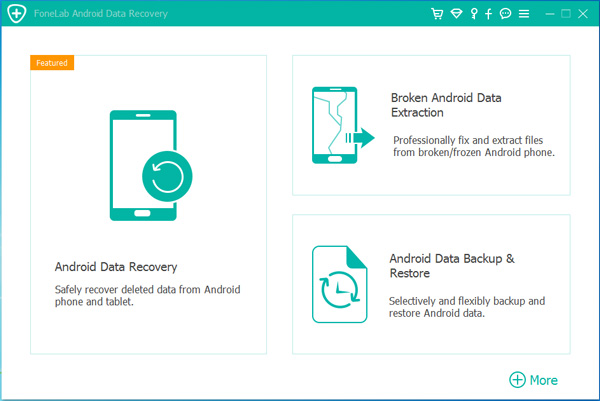 Step 2Connect your Android phone or tablet to the computer using a USB cable. This step requires you to enable USB debugging on your device.
Step 3Tap OK on your device screen when it pops up a message to ask you to allow USB debugging.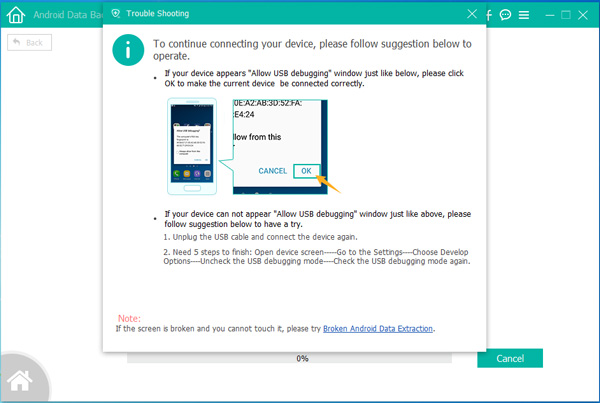 Step 4Once your device is connected successfully, you are able to back up files or restore data selectively or entirely. Besides, you can make an encrypted backup with the software if you want.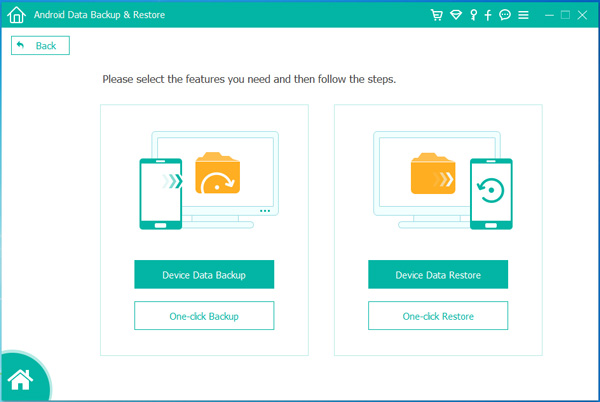 Step 5Now you are allowed to choose whichever contents you want to back up. Just check the box before Call Logs if you only need to backup call logs. Click Start to begin the process.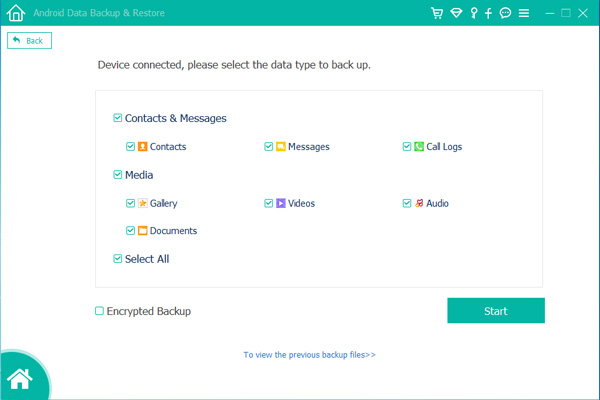 Step 6Choose a location to save your backed up data and click OK to move on.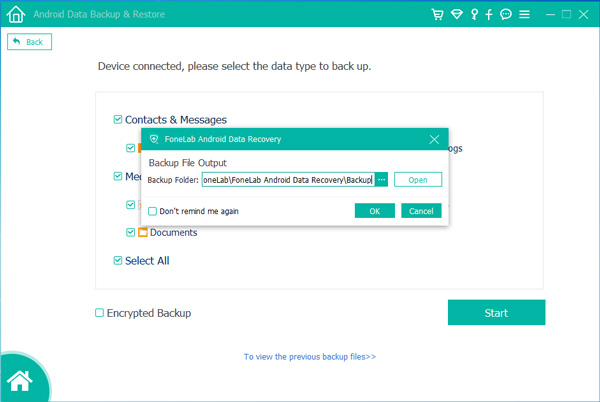 Step 7Please do not disconnect the device or use it during the process.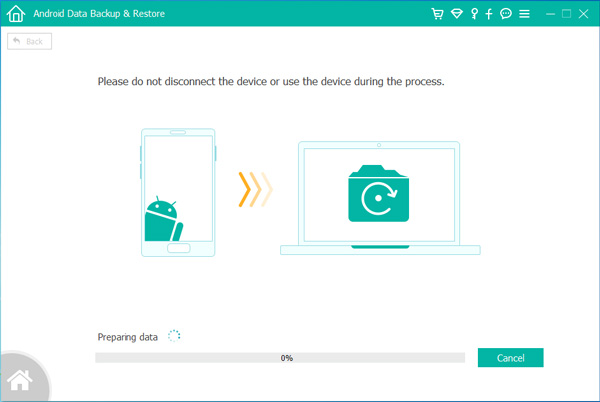 This software fully supports Samsung, HTC, LG, Sony, ZTE, Huawei, Motorola, and more. You can try it by yourself.