Backup Android Data Now
Backup and restore Android data to your computer easily.
2 Actionable Ways to Back up Android Contacts to PC
I am an Apple fan and never changed from iPhone. But to be honest, I found some really cool features in the Samsung Galaxy S6. So I decided to switch to Android phone and bought the Samsung Galaxy S6 smart phone last week. All goes really well as I thought. I can freely and easily transfer photos, songs and videos between phone and computer, it absolutely brought me great convenience for that. However, I can't transfer contacts to my PC by opening the disk folder and add these files to it. Is there a way to backup Android contacts to PC?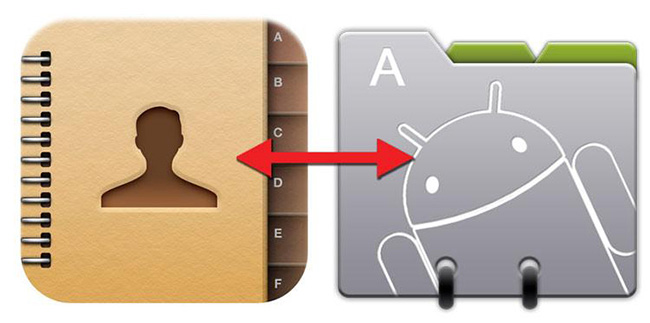 Backing up contacts from Android phones to computer is like an unsolvable math which confuse most of the users.
Because of not like pictures, songs and movies, you are not able to just connect your phone to the computer and backup contacts onto it.
But don't worry!
The article will show you how to transfer contacts from Android to PC with ease in two ways.
For your information, Android cloud backup is also a good choice for you to have a second copy of contacts. Read here to learn how to backup contacts to Gmail.
1. Save Contacts to PC with USB Cable
As a matter of fact, it is also posible to transfer contacts from Android phone to computer straightforwardly only with a few more simply steps than transfering photos, music and videos. Follow the steps as below.
Step 1On your Android phone, tap the built-in Contacts app and then the Android menu button to show the menu list.
Step 2Choose Import/Export and hit Export to SD card or some icon like that.
Step 3This operation will back up your contacts to the SD card and saved as a vCard file.
Step 4Plug your phone into your computer. You will see a new drive or a removable disk appears on your computer for the SD card. Double click on it and find the contacts file. Drag and drop the contacts file to a new location on your computer.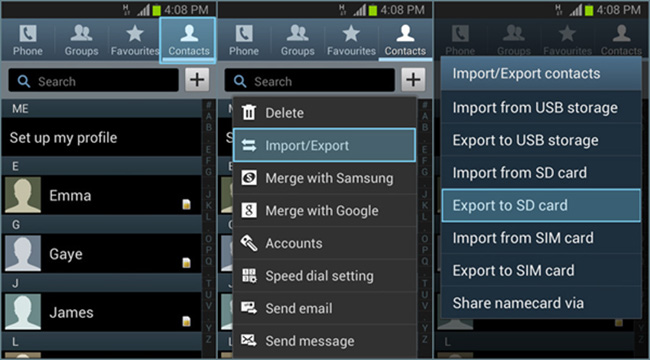 You may also be interested in: Android backup and restore to new phone.
2. Backup Android Contacts with FoneLab
FoneLab Android Data Backup & Restore is an incredible Android data backup tool.
It not only supports you to backup Android phone to computer, but also enables you to restore contacts and notes from the backup to device.
It perfectly suit for Samsung mobile, Sony, LG, HTC, etc. Let's download the software right now and try it for backing up your contacts to PC.
Read more about How to backup call logs from Android.
Let's now download the software with below given link accordingly and have a try.
Step 1When it is finished installing, it will open automatically. Choose Android Data Backup & Restore on the panel.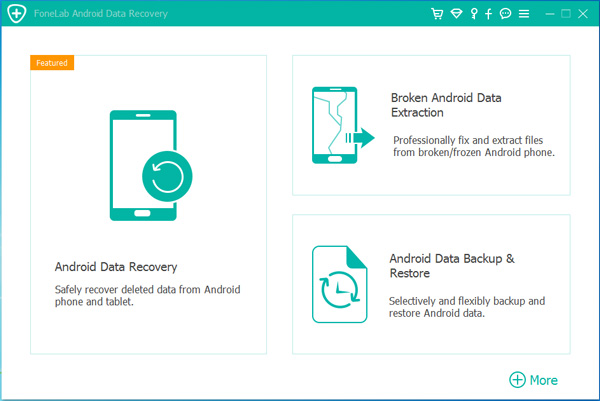 Step 2Plug your Android device into the computer. You are required to enable USB debugging modes in this step, follow the on-screen instruction to do it.
Step 3 Tap OK when it requests to allow USB debugging on your Android phone or tablet.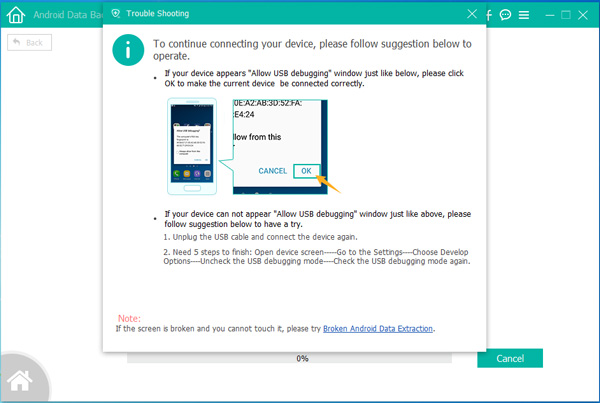 Step 4Once your device is successfully connected, you can choose to back up or restore. To selectively backup, click Device Data Backup, otherwise, click One-click Backup to backup all.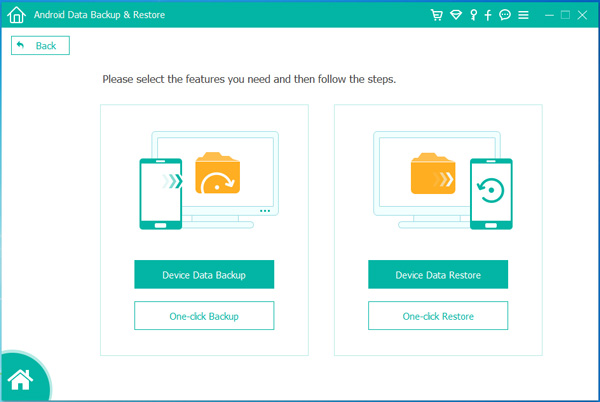 Step 5The supported files display on the table. You can make an encrypted backup by checking the box before it. To backup contacts only, check Contacts and click Start.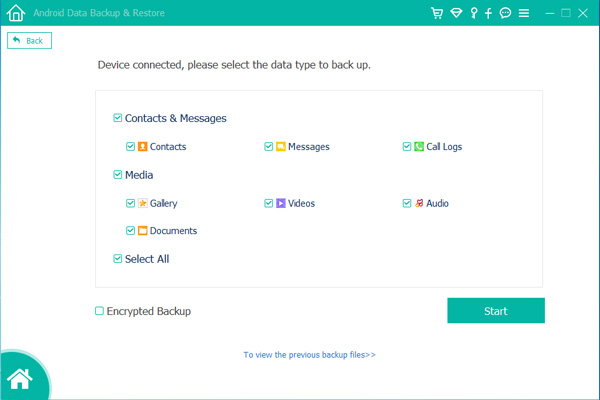 Step 6Choose output directory to store your backup files and click OK to confirm.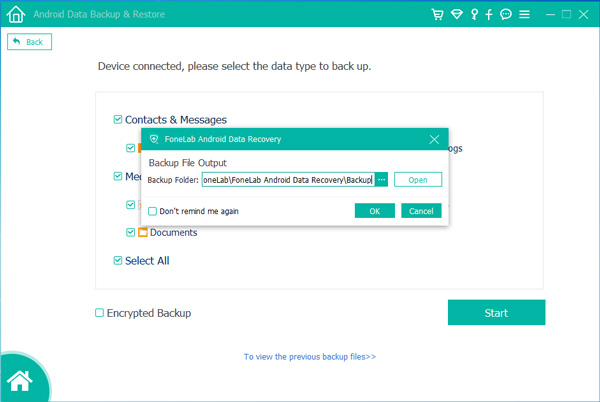 Step 7Then it begins to back up the contents you chose, please do not disconnect your Android device during the process.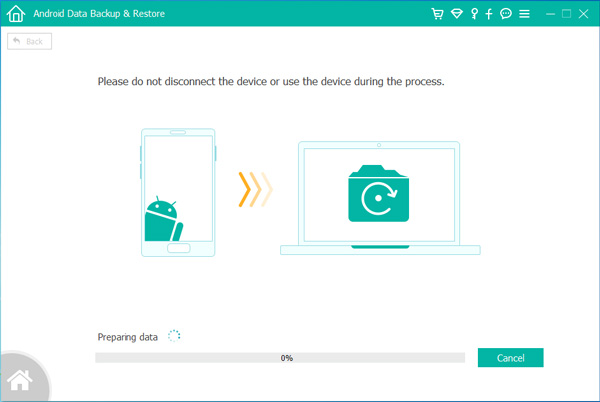 So easy, right? With a few clicks, you can backup android phone to pc. And you can use it to backup Android contacts, photos, videos and other data now!
Even if your device is broken, it can backup phone with broken screen.