Backup Android Data Now
Backup and restore Android data to your computer easily.
Backup Android Data - 2 Ways on How to Backup Music on Android
Hello there! I have all my beloved music on my Android phone, but now it turns to be a huge burden to the storage space. I want to make a copy of these songs and delete them from my phone. Please how to back up music on Android phone? Thanks a lot!
1. Backup Android Data by Android Online Backup service
Option 1. Backup Music to Google Drive
Google Drive helps Android users sync, backup and share files. You are able to backup Android phone and upload them to the cloud through Google Drive.
It offers 15GB of free storage that is nearly 3,500 songs.
Just download the Google Drive app on your Android device and log in to a Gmail account. Then follow these steps to backup Android data to Google Drive.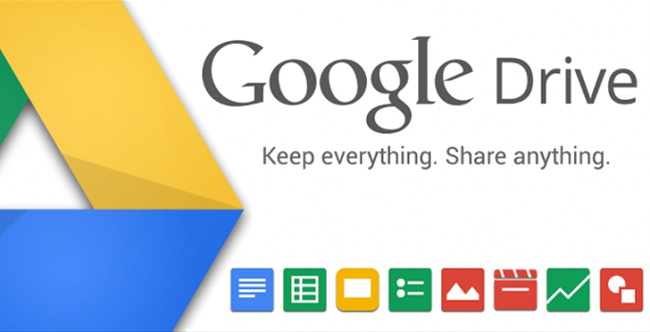 Step 1Connect your Android device to Wi-Fi network and launch Google Drive app.
Step 2Log into Google account. Tap the red circle icon in the bottom-right corner and choose Upload option to select the files you want to backup. You are allowed to upload media files like videos, audios and images and documents like Word, Excel, PPT, and PDF, etc.
Step 3After it's done, access Google Drive by visiting drive.google.com on your computer, then you will have all the files you uploaded.
Option 2. Backup Android Data to Google Account
You can backup Android phone to Google account by following steps:

Step 1Open Settings app on your Android phone and scroll down to find Account.
Step 2Select Google and the Google email address where you want to back up your data.
Step 3Tick the contents you want to back up to your Google account from the list.
Step 4Tap the menu button and tap Sync now.
2. Backup Android Using Android Backup Software
It's recommended to use an Android backup software which is called Fonelab Android Data Backup & Restore.
The software is easy to use and most importantly, you are able to backup almost everything on your Android device to the computer. Besides, you are also allowed to restore contacts and notes from the backup to the device.
Read more about How to backup call logs from Android.
Now let's see how it works:
Step 1Download the software with the right link (Mac or Windows), and install it on your computer.
Step 2When it is finished, it will open automatically. Choose Android Data Backup & Restore on the panel.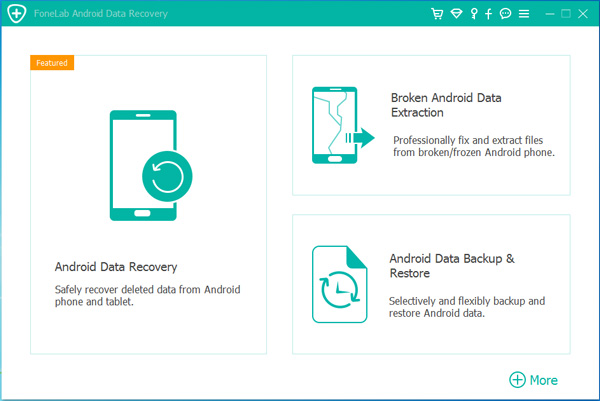 Step 3Plug your Android device into the computer. You should enable USB debugging modes in this step, follow the on-screen instruction to do it.
Step 4Tap OK when it requests to allow USB debugging on your Android phone or tablet.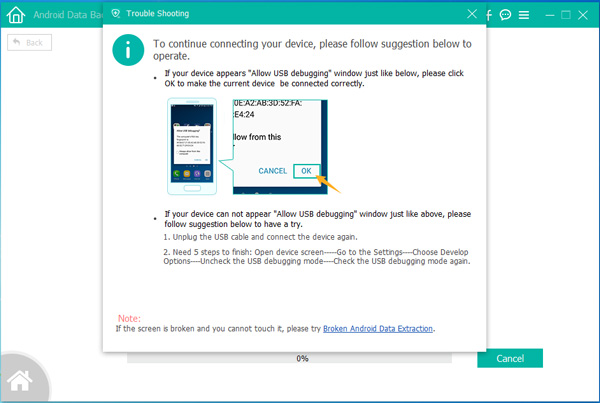 Step 5Once your device is successfully connected, you can choose to back up or restore. To selectively backup, click Device Data Backup, otherwise, click One-click Backup to backup all.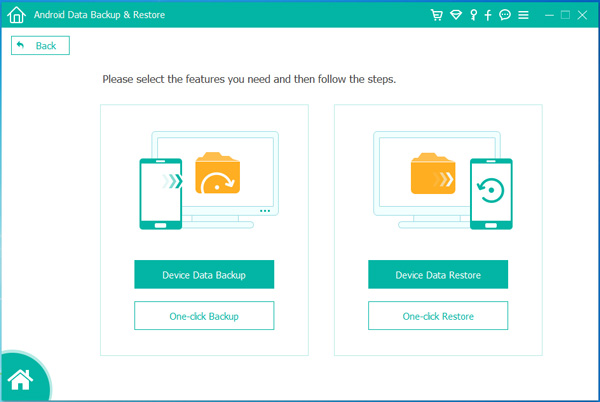 Step 6Supported file types display on the table which are allowed to backup. You can also make an encrypted backup. To backup music, check Audio and click Start. you can backup android contacts to pc by clicking Contacts.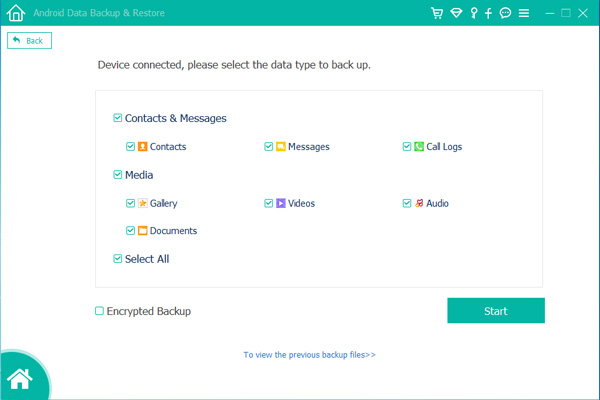 Step 7Choose output directory to store your files and click OK.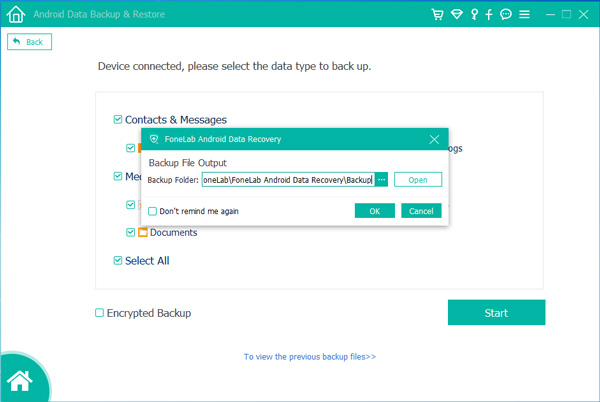 Step 8Then it begins to back up the contents you checked, please do not disconnect your Android device during the process.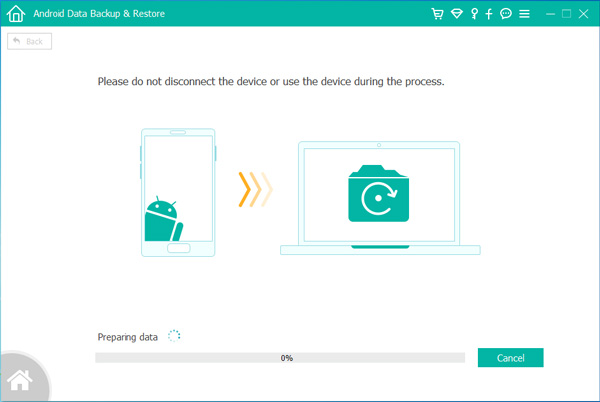 That's all for backing up Android data to PC with this software. Not complicated at all and it is very safe because it will not modify or overwrite your data.
So easy, right? And you can use it to backup Android calendars, photos, videos and other data now!
If this guide helps you, please share it with your friends.