Backup Android Data Now
Backup and restore Android data to your computer easily.
How to Backup Android Calendars And Restore to New Phone
Please help, I don't know how to backup calendars from my Android phone to the computer. Any solutions? Thanks!
Android doesn't like iOS has a full backup solution for data. It is a bit complicated for users who own Android devices to back up their phones or tablets.
For instance, you are not able to back up Android calendars without suitable software. The drag-and-drop way by plugging your device into the computer and copying files to hard drive only supports the transportation of photos, music and videos.

However, calendar sometimes is very important for us because it can do many stuffs for our life:
It can help us develop and plan strategies.
You can organize your schedule and stick to your routine in a better way.
Enable you to manage daily, monthly, or even yearly schedule.
Help users memorize important dates and events.
Help you keep track of your main events.
Therefore, after you get used to using calendar, backing it up becomes a to-do item. The question is how to backup calendar for Android?
1. How to Backup Android Calendars to Google
If you have a Google account, you can also sync your device with it. When you log into your Google account, Google will automatically backup Android contacts, calendar events, app, docs, etc.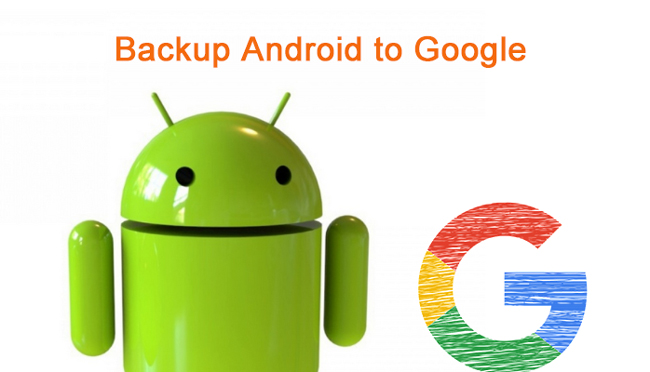 Follow the steps:
Go to Settings on the device. Navigate to Backup & Reset.
Tap on Backup my data and Automatic restore.
You are required to choose an account to store the backed up data.
OR:
Go to Settings and locate Accounts.
Tap Google and sign in your account.
Make sure that all contents of the long list are selected.
When you use a new phone, you just need to log in your Google account to the new device and enable Automatic restore.
What if you want to backup other Android data like call log, photos and more?
2. How Can You Backup Data from Android to PC
An alternative to back up your Android device is FoneLab Android Data Backup & Restore.
Why you should have FoneLab Android Data Backup & Restore:
It is totally free to get the software.
You are able to back up photos, videos, audios, contacts, messages, call logs, etc to PC/Mac and restore to your Android device easily and selectively.
The software fully supports more than thousands of Android devices like Samsung, Sony, LG, HTC, Motorola, Huawei, Blackberry, and so on.
Let you restore Android data to the new device without data loss.
Now let's see how it works.
Read more about How to backup call logs from Android.
Follow the below simple steps:
Step 1Free download and install the software with below link accordingly.
Step 2Once it is installed on your computer, it will automatically open. You should choose Android Data Backup & Restore section to move on.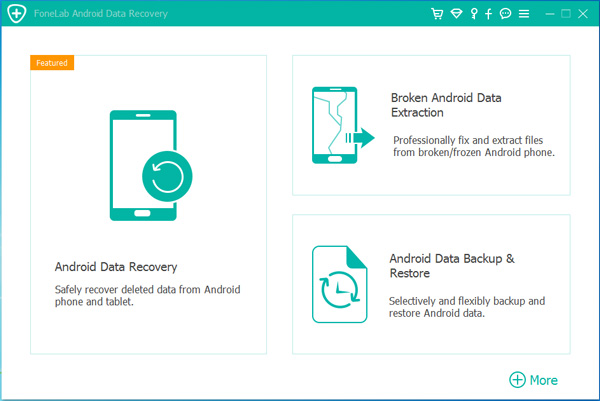 Step 3Plug your Android device into the computer with a USB cable. If the software can't detect your device, you can try another USB cable. You should enable USB debugging too in this step.
Step 4Allow the USB debugging when it shows up on your device screen.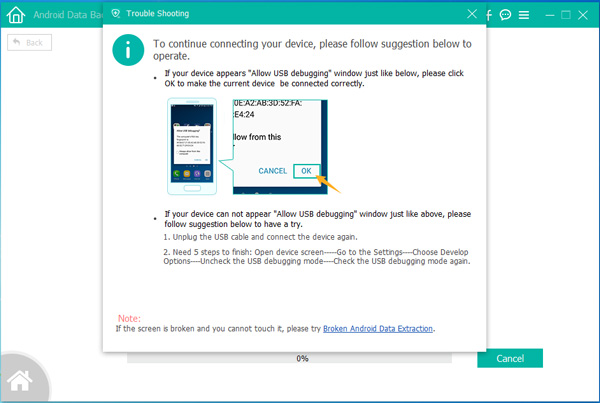 Step 5After it is connected successfully, you can choose to back up or restore. To backup calendar only, click the Device Data Backup button. Click One-click Backup to backup all.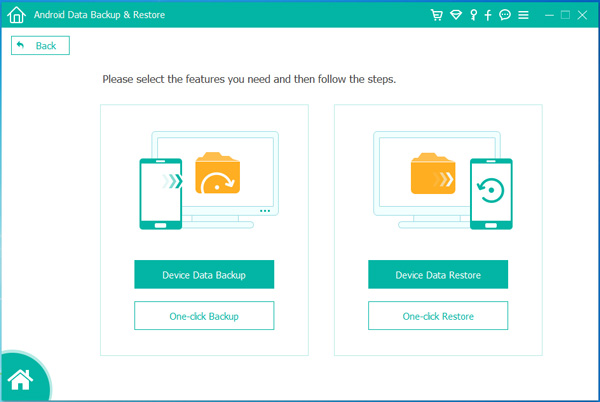 Step 6Now you can choose whatever you want to backup. Check the box before the content that you want and click Start.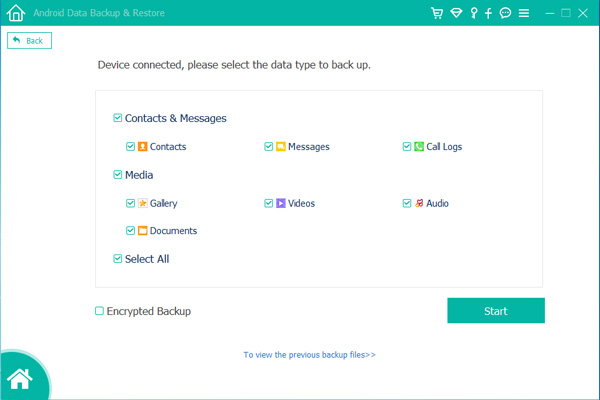 Step 7Choose a location to store your backed up data and click OK to continue.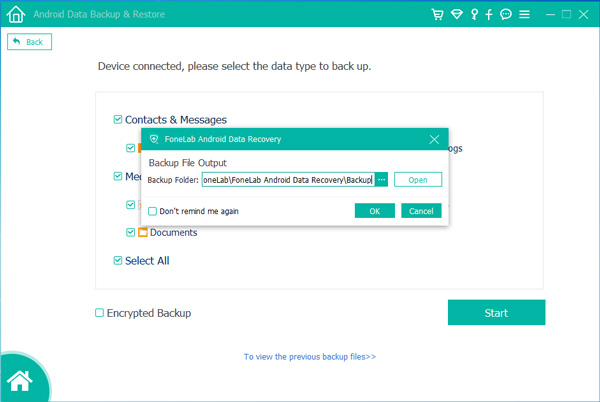 Step 8Do not disconnect your device while it is backing it up.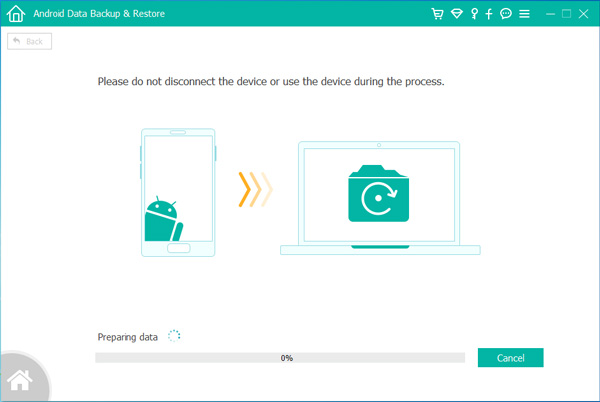 You are all set. And you can use the same way to backup Android photos, videos, audios and more.
When you want to restore a backup to a new phone, plug your new phone and launch the software and choose One-click Restore. Then you just need to wait for a few minutes. Learn: Android backup and restore to new phone.
Even if your device is broken, it can backup phone with broken screen.