Backup Android Data Now
Backup and restore Android data to your computer easily.
Best Backup Software - Backup Android WhatsApp
Whatsapp is a popular instant-chat app for all mobile phone users. It allows users to make phone calls and video calls, as well as enables them to send and receive text, photos, videos, audios, etc., through it.
Each Android phone user might have downloaded a WhatsApp for Android app on mobile phone to experience the convenience for chatting.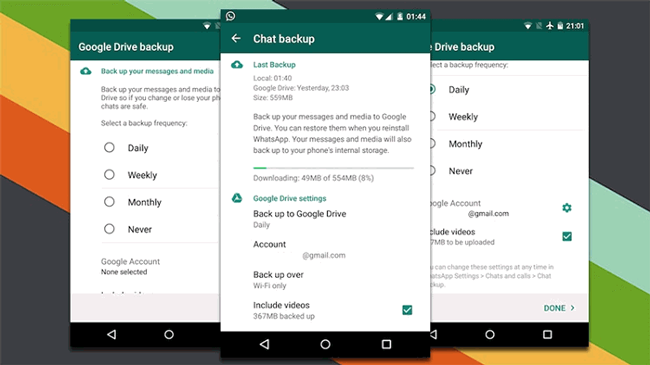 So,
There is much important data you want to keep, such as WhatsApp chats, customers' documents, family's photos or videos, personal information, etc.
Android phone users will lose their phone data for various different reasons.
For example,
You might drop the phone on the floor and then the screen is cracked.
You might lose your phone when you were shopping in the mall.
You might delete data on Android phone accidentally.
No matter which situation you are facing up, you might have lost your Android phone data already.
Most of the mobile phone users have encountered this situation and have no idea about what to do. There are amount of answers pop up when you search how to get Android data backup, some Android data recovery tools help you recover lost data easily but not ensured.
Well,
The best bet to ensure that you won't lose WhatsApp data is backing up its data regularly.
An Android backup file enables you to restore data to your mobile phone to prevent data loss.
How to backup WhatsApp messages?
How to backup WhatsApp files?
How to backup WhatsApp Attachments?
Please keep reading if you want to know how to backup WhatsApp.
1. Backup WhatsApp to Google Drive on Android Phone
WhatsApp has a backup and restore function, which enables you to backup and restore WhatsApp messages and media between device and Google Drive.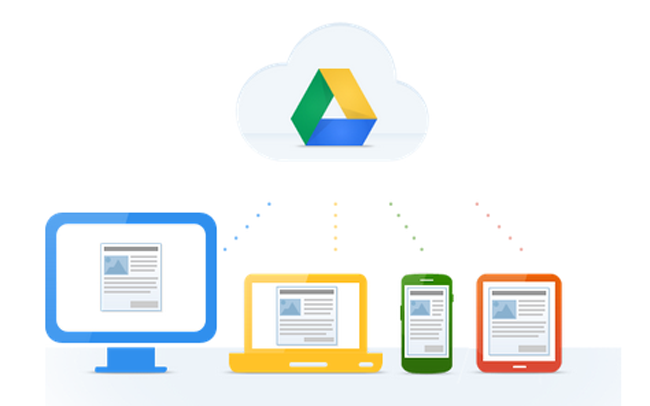 Please keep in mind that:
The messages and media will back up to both Google Drive and your phone's internal storage, make sure that you have enough space on your phone and Google Drive to store your backup file.
Step 1Open WhatsApp on your phone screen.
Step 2Find Settings, and then tap Chats > Chat Backup.
Step 3Tap the green BACK UP button.
Step 4Tap Back up to Google Drive, log in your Google Drive account and choose a backup frequency other than Never if you have not set them up before.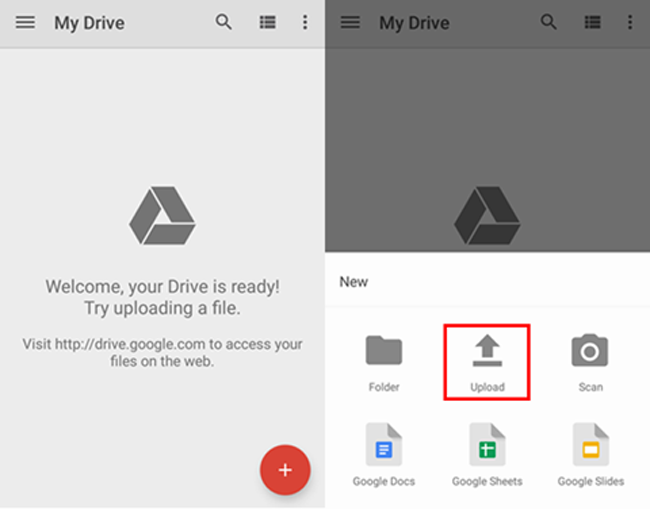 You are allowed to restore your WhatsApp data from backup after the process was done.
2. Using Email to Backup WhatsApp Messages
Email is the most common way for mobile phone users to send and receive email from friends, family and others. It is no doubt that it also can be a convenient tool to backup your WhatsApp Messages.
Users should:
Step 1Open WhatsApp on your device.
Step 2Go to Settings > Chat Setting > Chat History > Email Chat.
Step 3Choose the chat history you like to send as attachment. You can choose to send email messages with media attachments or not.
Step 4Enter the send and receive email address in the interface.
Step 5Log in your email on PC or Mac and save the WhatsApp chat history.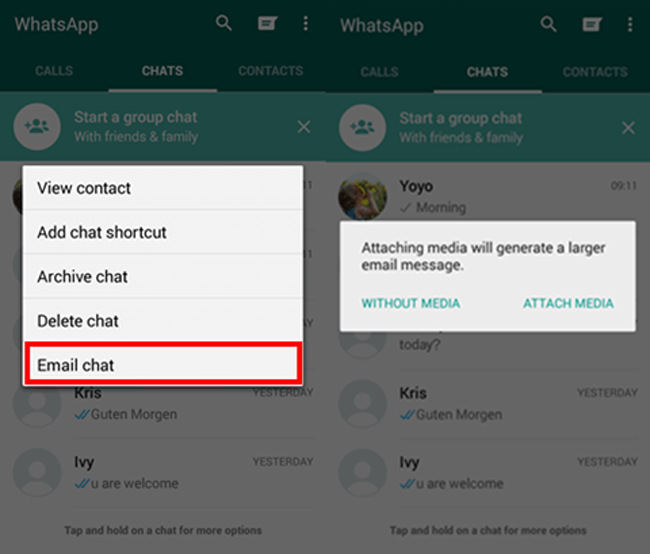 The process sounds complicated? But it isn't.
How can you do if you want to backup other Android data, such as contacts, messages, call logs, gallery, videos, audios and documents? FoneLab helps you solve this problem easily.
3. Backup Android Data with FoneLab
FoneLab Android Data Backup & Restore is a third-party tool, which helps Android users to backup data selectively. It enables users to encrypt backup files to protect their private information.
Below is a general demonstration.
Step 1Download and install FoneLab on your PC or Mac, and then launch it.
Step 2Go to Android Data Backup & Restore > Device Data Backup. You are allowed to click One-click Backup here if you would like to backup all Android data without encryption, and then it will begin to backup Android data.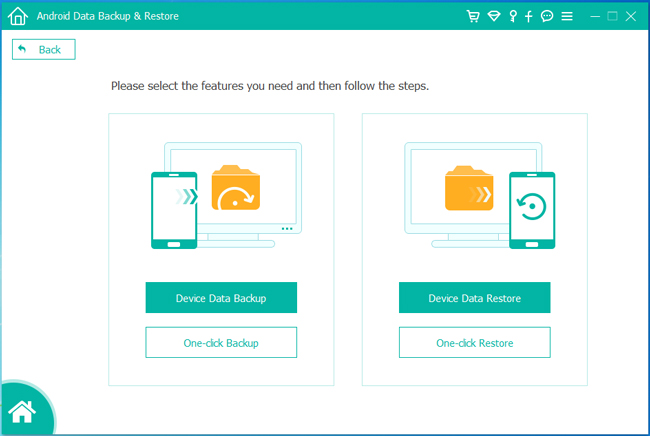 Step 3Connect your Android phone to the computer with USB cable. And then follow the on-screen instruction to enable USB debugging mode in this step. Tap OK to allow USB debugging when it pops up on your Android phone screen.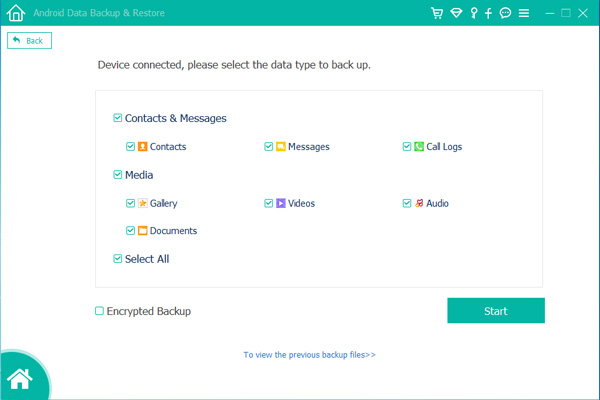 Step 4Select the data type to backup. If you want to add an password to protect your personal information, check the box next to Encrypted Backup.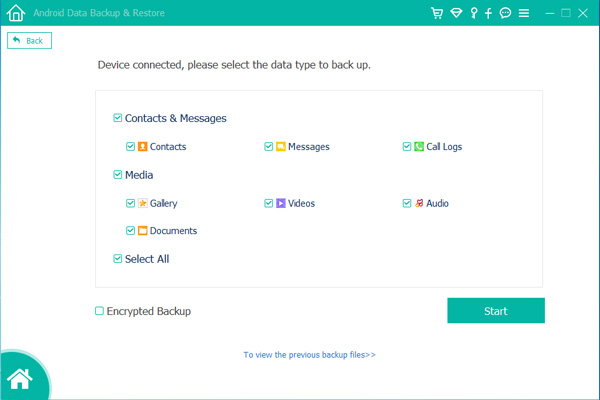 Step 5Click Next.
Well,
After backing up Android data to Google Drive, what you need to learn necessarily is restoring them from Google Drive.
4. How to Restore WhatsApp Backup from Google Drive
Want to restore WhatsApp chat history from Google Drive without uninstalling it?
You can find the best answer here.
Restore WhatsApp data from Google Drive
In order to restore WhatsApp data after losing data, it requires that you have backup Android data with the same phone number and Google Drive account you are going to use to restore WhatsApp data.
Then you can follow below tutorial to restore Android WhatsApp Data from Google Drive.
Step 1Uninstall and reinstall WhatsApp on your Android phone.
Step 2Log in your WhatsApp, and then restore from Google Drive Backup file.
Step 3Tap Next after the restoration process is complete, it will restore your chats first, and then restore your media files.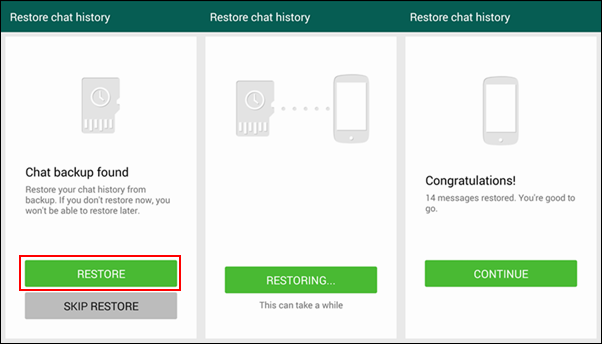 How about Android contacts, messages, etc.?
FoneLab allows you to restore Android data in clicks.
5. How to Restore Android Data with FoneLab
Step 1Go to Android Data Backup & Restore, and then click Device Data Restore.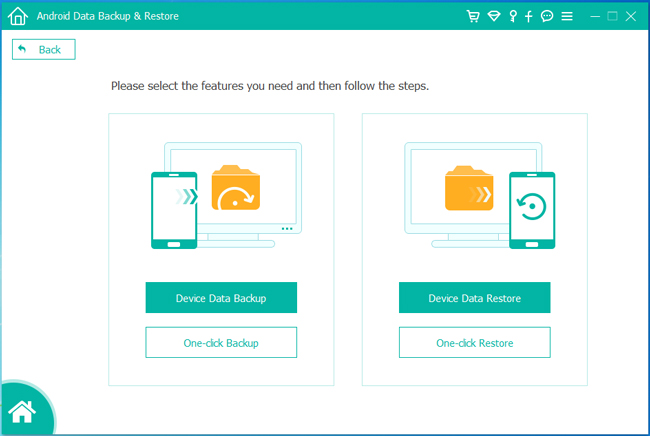 Step 2Choose the backup file you want to restore from.
Step 3Step 3. Check the data type you want to restore.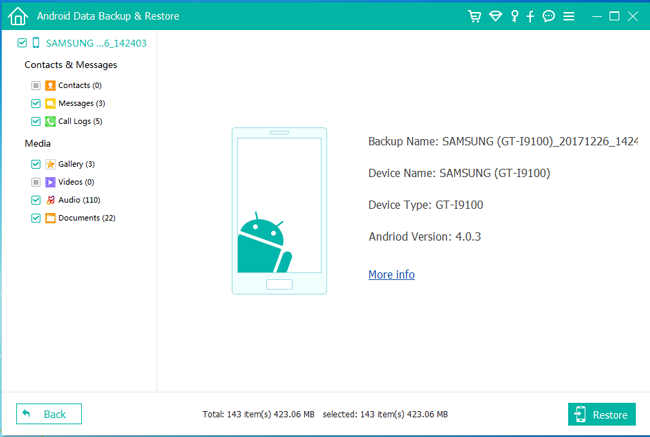 Step 4Click Restore on the bottom right corner.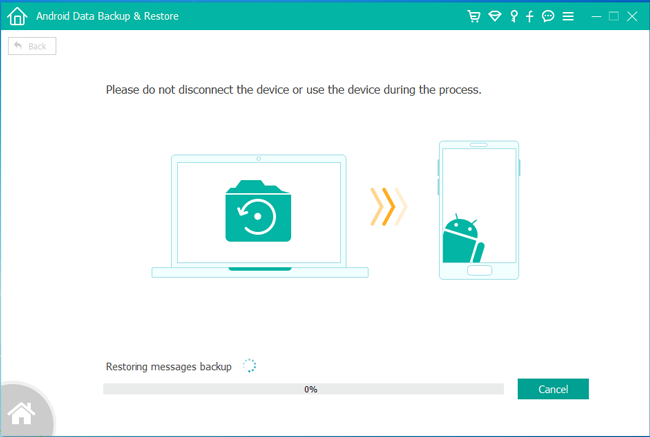 It is no doubt that FoneLab will be the better choice for you to backup and restore Android data with ease. Why not download and have a try now!
You can also learn how to recover deleted WhatsApp messages on iPhone if you want.