How to Encrypt Your iTunes Backups in Shortest Time
What are the Notes with Password on iPhone?
iPhone users always backup iPhone to iTunes or iCloud, then they can restore their data from these backup files. There are different data on your device, such as personal information, health data, website history and more.
You can use a password to protect your iTunes backups of iPhone, iPad or iPod touch.

If you are going to use FoneLab for iOS to recover your iOS device data which has encrypted iTunes backups on your computer, you may get the pop-up information which reminds you "The data on this iOS device is encrypted via iTunes. Please enter the iTunes backup password for this iOS device to complete the backup". And then the recovering process will stop afterward.
Here,
We will go into detail on how to encrypt iTunes backup.
1. How to Encrypt iPhone Backup in iTunes
You need to turn on the password-protected iTunes backups at the first time if you want to encrypt a backup. Then, iTunes makes you have to enter the iTunes backup password to unlock your iPhone backup.
Please remember your passcode carefully, because there is no way to recover your information or turn off Encrypt backup without the iTunes password. Please follow below tutorial to lock and encode your information if you want.
Launch iTunes on your computer. Please make sure the iTunes on your computer is the latest version.
Connect your iPhone, iPad or iPod touch to your computer with USB cable.
Click your device icon in the top left corner of the window.
Find Summary from the left panel and click on it.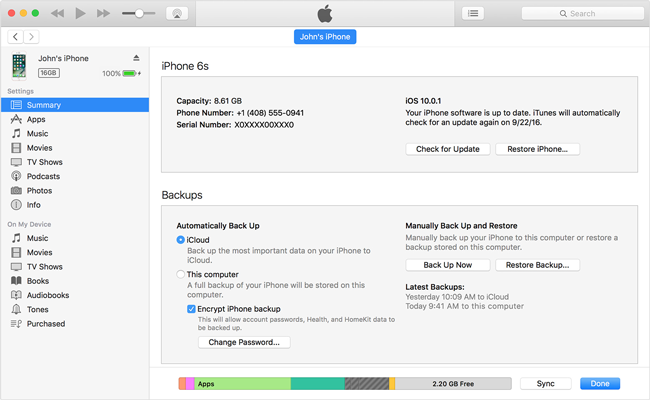 You can see the Encrypt iPhone backup in the Backups section.
Create your iPhone backup password and verify it by entering it one more time. Please kindly note that you can't restore your backup files if you forget or lose your password of this backup.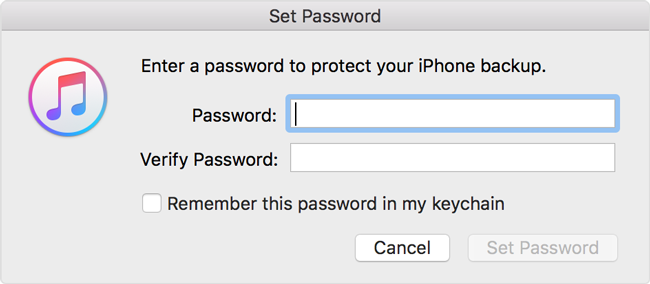 Click Set Password.
2. How to Check If iTunes Is Already Set Up to Encrypt Your Backups
After the setting up of iTunes backup encryption, you may concern about if your backups are encrypted already. We will introduce how to confirm it easily. You can check if your iPhone backup has been encrypted by iTunes with below simple way.
Click Edit at the top of the iTunes window.
Find Preferences and click on it.
Click the Devices.
If you see a lock icon on the right of your device's name, the date and the time, the backup is already encrypted.
Click OK to close the window.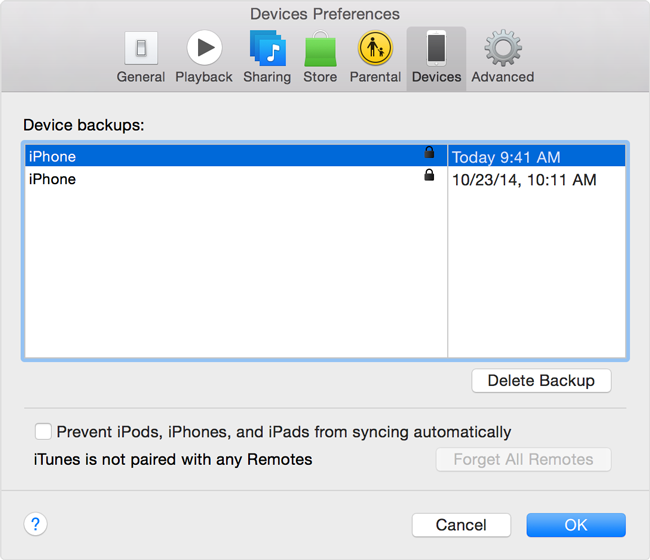 3. How to Turn Off iTunes Backup Encryption
If you don't want to encrypt your iPhone backup in iTunes anymore, please learn below detailed steps to turn off iTunes backup encryption.
Open iTunes of the latest version on your computer and connect your device to the computer.
Click the device icon on the top of the iTunes window and then click Summary on the left.
Go to the Backups section, and then uncheck the box next to the Encrypt iPhone password.
. Enter your password when you are asked.
Click OK to remove the protection of iTunes encrypted backup.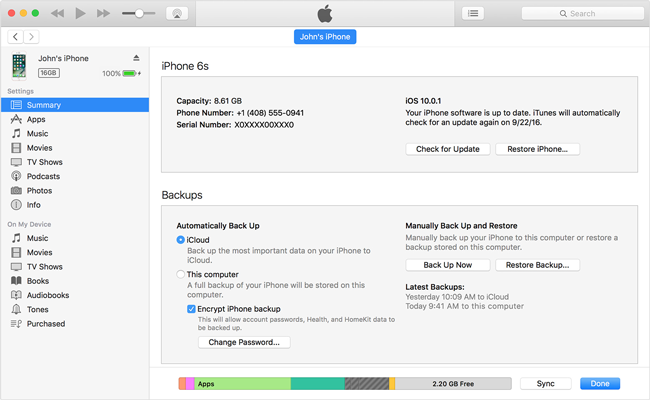 4. Reset or Find Forgotten iTunes Backup Password
It is safer to encrypt your iTunes backup for sure. But here is the thing, what are you going to do if you forgot the backup password? Here are two ways to walk you through.
Reset iTunes Backup password
You can't access or restore your encrypted iTunes backup without its password. Apple suggests that the users ( iOS 11 or later ) reset iPhone settings.
Go to Settings > General > Reset on your iPhone.
Tap Reset All Settings and enter your passcode.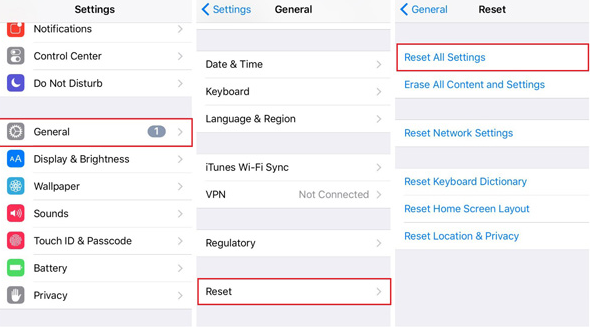 Confirm reset. It won't cause any data loss but reset settings including the iTunes backup password.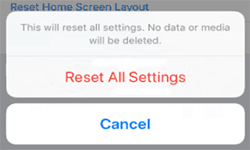 Connect your iPhone to the computer and launch iTunes, then you make a new encrypted backup.
Suggest you note down the password this time.
Find iTunes Backup Password on Mac
The password might be saved in Keychain.
On your Mac, open Application > Utilities > Keychain Access. Or you can search Keychain from the spotlight.
Enter Keychain Access and press All Items under Category.
Search iPhone Backup by typing iPhone in the search finder at the right top of the interface.
Double-click iPhone Backup with application password Kind.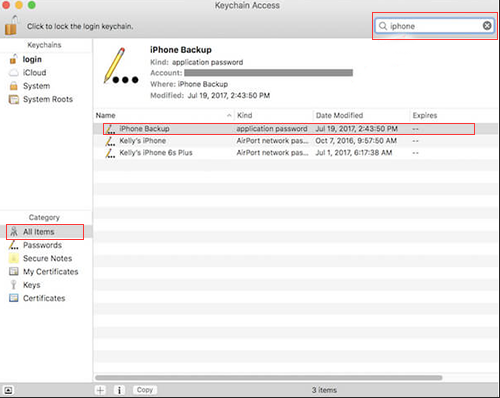 Click Show password, enter your keychain password and press Allow on the pop-up window
Then the iTunes backup password will appear.
iPhone backup encryption does is a nice tool to protect your privacy, but you will lose them if you forget the backup password. Hope above-mentioned ways can help you to solve different problems in your daily life of using iPhone, iPad or iPod touch.
Related Articles: