FoneEraser for iOS – Best CleanMyPhone Alternative to Clean iPhone Junk Filese
Android has both internal space and external storage, so you can manage your data according to your needs easily. You can choose to move apps in internal space and store photos, videos, audios and other media files on SD card as you like. iOS device is obviously different from Android device. Except iTunes and iCloud such tools provided by Apple Inc, iPhone users can use some iPhone storage cleaner like Clean My Phone to clean various of cache, junk files, log files, or unwanted apps to free up the space for limited storage of their devices. So are there any other useful and powerful alternatives to clean up your phone?
1. What is CleanMyPhone?
CleanMyPhone is a simple and efficient iPhone cleaner which enables you to delete everything on iphone up to 30 types, such as cache, cookies, junk files, log files and others. Aims to accelerate your iPhone, iPad or iPod touch, it also can help you find out and manage large files, delete apps, copy important photos, videos, notes, music, reminders and more on the device. And the erasing and copying procedure can be finished with simple clicks in minutes. It is a convenient, powerful and safe iphone cleaner to sweep all useless data.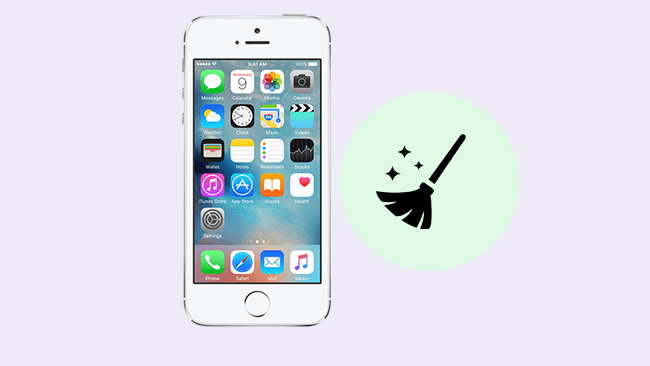 2. Why Choose FoneEraser for iOS?
If you want to erase all data on your device thoroughly and ensure that nobody can ever recover and view your private data, FoneEraser for iOS can be the best CleanMyPhone alternative to solve these problems for your perfectly.
FoneEraser for iOS is the best iphone cleaner which can easily erase all contents and settings on iPhone, iPad or iPod completely and permanently. Whether you want to sell your old iPhone or donate it to someone else, you can use this software to help you clean up all your private information like photos, messages, contacts, videos, call logs, etc. Besides, all the settings you've made on your iOS device will be erased as well. The software provides three erasing levels to prevent the erased data from being recovered in different degrees. What's more, the software supports erasing multiple devices simultaneously on your Windows 10/8/7/XP computer.
Supports iPhone, iPad and iPod touch.
Provides three erasing levels to choose.
Ensure that your deleted data cannot be recovered.
Allows you to remove text contents, like contacts, messages, call history, calendar, notes, reminders, safari bookmarks, and media files including photos, music, videos, podcast, iTunes U, Ringtones, Voice memos and more.
Remove settings, invisible junk files and more.
3. How to Clean iPhone Junk Files with FoneEraser for iOS
Free download and install FoneEraser for iOS onto your computer and then it will launch automatically once it is finished.
Plug your iOS device onto the computer via USB cable, and enter the passcode on your phone if it is locked. Tab Trust on the device for iOS 7 or higher versions.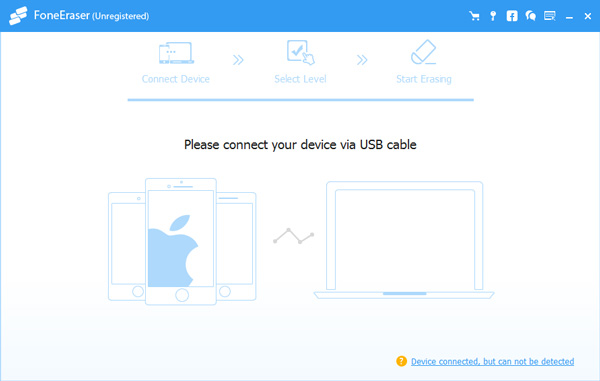 The software will soon detect your device, if not, click the icon right behind Failed. Please make sure that you have installed the latest version of iTunes on your computer.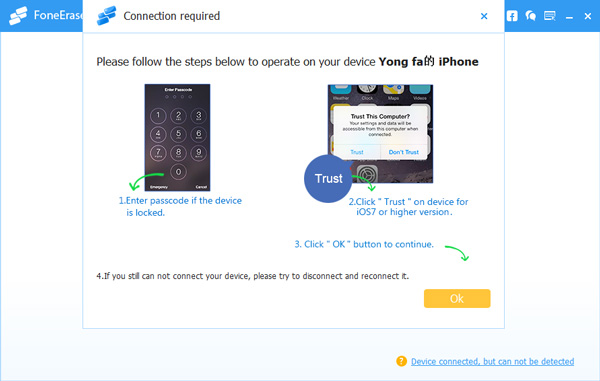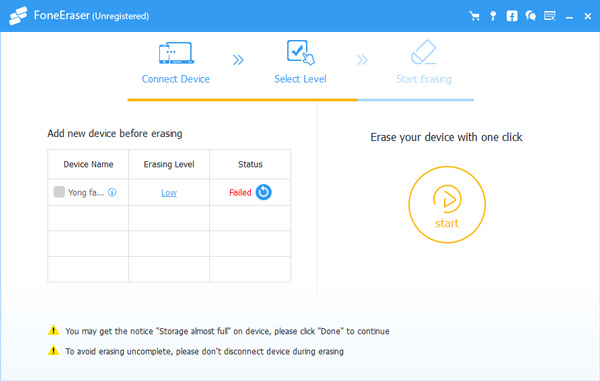 Select an erasing level (Low, Medium or High). High Level is recommended here. You can also make general settings for your preference. For example, set local path and format for saving exported erasing history, CSV and PDF. Besides, you can make update settings automatically.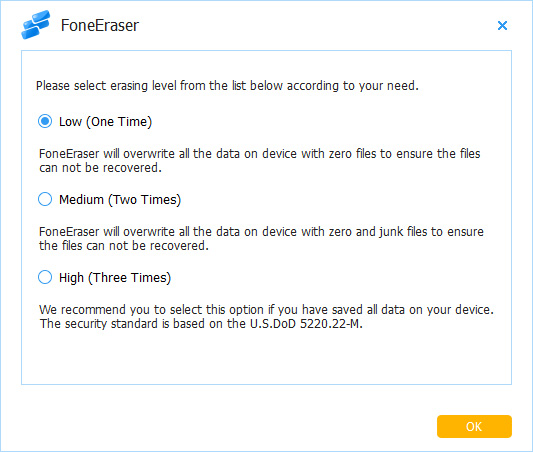 After your device is connected successfully, click the Start button to begin erasing and then click Yes to confirm the procedure.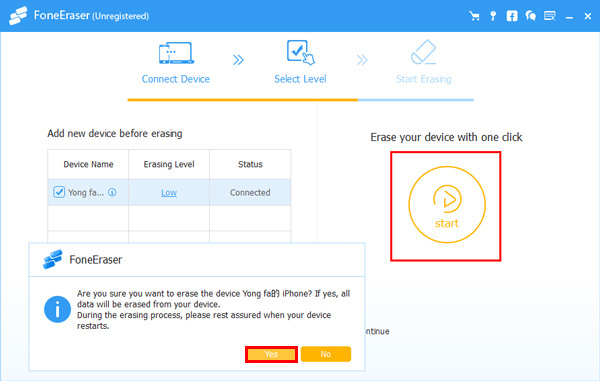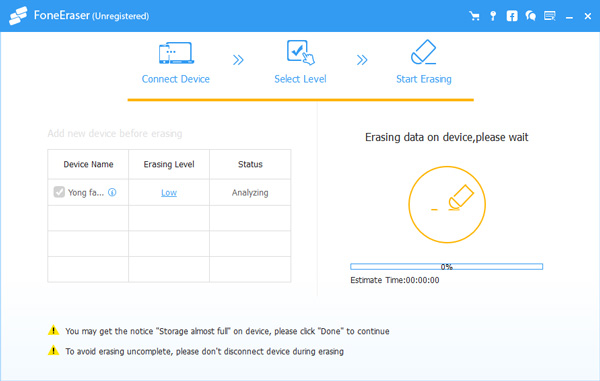 However, FoneEraser for iOS helps you to erase unnecessary files from iPhone, iPad and iPod touch and make sure that they can not be recovered. Download and have a try now!
Related Articles: