Best Way: Recover Deleted Safari History on iPhone from iCloud

"I cleaned up my Safari on iPhone. But now I am very regretful for deleting some important search history in Safari. Now it is very difficult to find those websites. How to recover deleted history on iPhone Safari?"
With the built-in browsing app – Safari, Apple users can easily search the internet for various information. Some people may lose the important safari history on iPhone due to some reasons like iOS upgrading.
So, here comes a question.
Is it possible to recover deleted safri history on iPhone?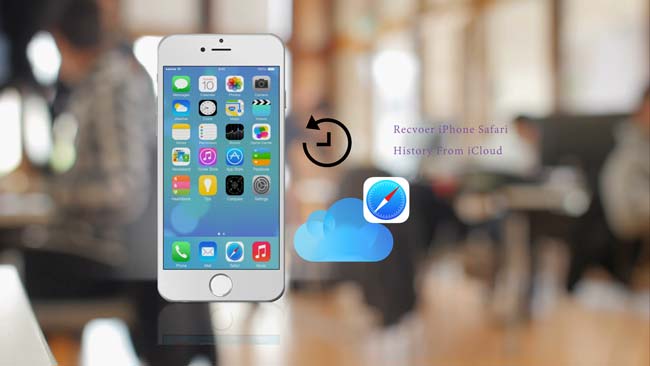 It is entirely possible if you have backed up your iPhone with iCloud. You can simply restore all data from a backup file. But there is no way to view iCloud safari history and recover certain specific data from iCloud unless you have outside help.
Fonelab iPhone Data Recovery is a reliable helper. With FoneLab, you are able to extract deleted safari history from iCloud (check the 4th method) and it also allows you to preview the details before the recovery.
You may have similar question: how to restore safari bookmarks from iCloud.
It also helps you solve problems like how to recover deleted safari history on iPhone.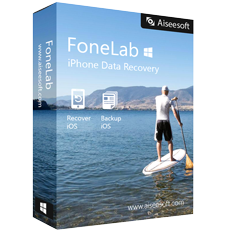 Want the Easiest Way to Recover iPhone Safari History?

FoneLab - iPhone Data Recovery - recover the lost/deleted iPhone data including Safari History from your backup or device.
①Connect > ②Scan > ③Recover
While surfing the internet in private browsing mode, cookies are rejected, URLs are kept out of the browser history and never be recovered even with the iCloud or a third-party tool.
As a result, it is necessary to turn off the Private Mode of Safari browser if you tend to view the history on Safari often.
Firstly, please make sure whether you have set the Private Mode for Safari browser.
Step 1: Go to the Safari app on iPhone and open it.
Step 2: Look at the all the icons on the bottom and see what color are them.

If the color is white, please follow the steps to close Private Mode.
Step 1: Click on the icon of two overlapping squares on the bottom right of the page
Step 2: Tap Private.
Step 3: Tap "+" icon to open a new tab.
Then you will see these icons turn blue. That means the private browsing mode is closed.
There is a trick on iPhone to find some deleted safari history under Settings. You can also see some old browsing data that has been removed from History there.
Step 1: Go to the Settings on your iPhone.
Step 2: Find and tap on Safari.
Step 3: Scroll down the screen and tap Advanced.
Step 4: Tap Website Data to view safari history.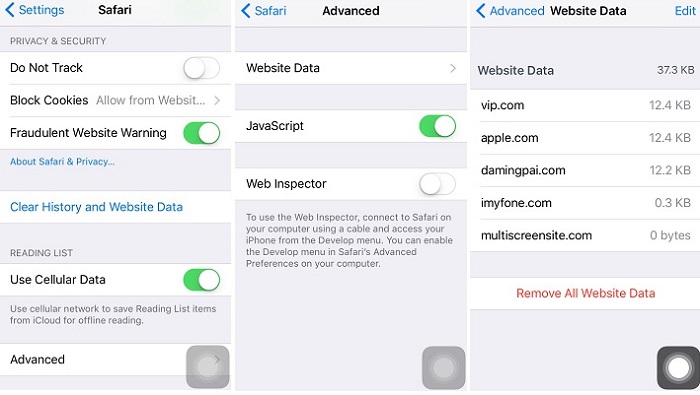 If you can't find some history in Safari, this is the first trick worth a try.
It's so important to have an iCloud backup because it may be the last chance that you can recover the deleted safari history. If you have done so, you can take below steps.
Step 1: Go to the Settings on your iPhone.
Step 2: Tap General > Reset > Erase All Content and Settings, then the iPhone will restart automatically.
Step 3: Follow setup steps until you see the Apps & Data interface.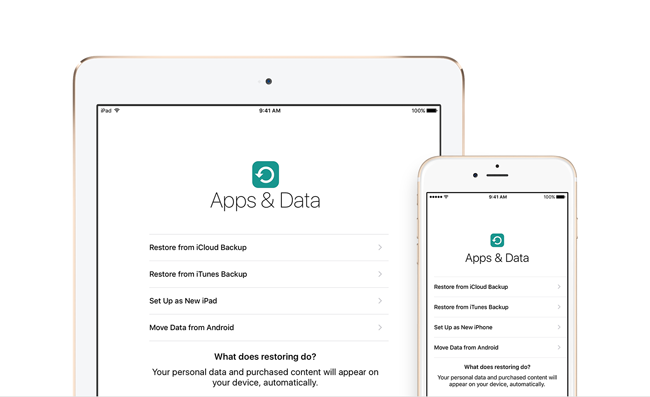 Step 4: Choose Restore from iCloud Backup.
Step 5: Log in your iCloud account.
Step 6: Look at the backup list and pick the most relevant to restore.
Step 7: Wait for the recovery process to complete, it will take you minutes to an hour.
As you see, you have to erase all the existing data on your iPhone before the restoration. If you refuse to erase the existing data, please turn to the next method.
Using FoneLab - iPhone Data Recovery, you can preview the content before the recovery so that the safari data recovery will be more selective.
In addition,
It is an effective way to recover safari history on iPad, recover iMessages and recover contacts on iPad.
Step 1: At first, you need to download and install the software on your computer that has iTunes.
Step 2: After the program launches automatically, select iPhone Data Recovery > Recover from iCloud Backup File on the interface.
Step 3: Log into your iCloud account.
Tips: Is the Two-Factor authentication of your iPhone open? Please turn off Two Factor Authentication.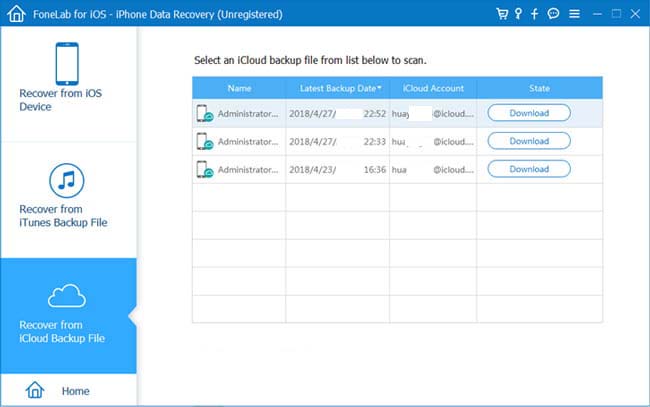 Step 4: You will get all your backup history, then choose one to scan.
Step 5: The software will list the different types of data on the left. Click Safari History to preview details.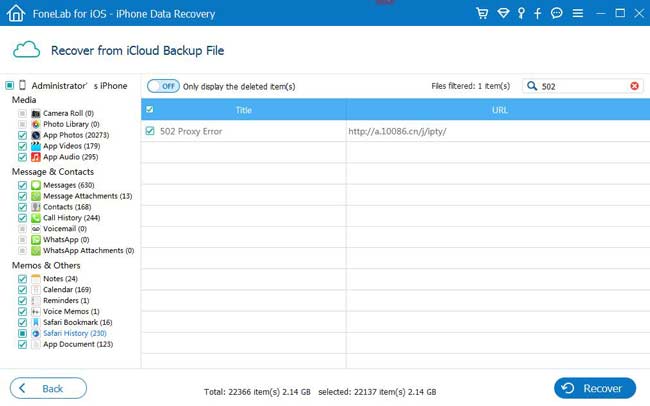 Step 6: The content will be display on the right, the deleted items are marked in red, you can choose to show only the deleted items.
Step 7: Tick the items you want and click Recover.
Just with a few clicks, you can extract safari history from an iCloud backup file.
More than that:
It also enables safari history to be recovered by scanning your iPhone device. All you need is a working iPhone instead of a backup file.
Learn more about how to check deleted history on iPhone with FoneLab.
Please note that you must refrain from mass operation if you want to recover deleted safari history from the device directly. Any new data may overwrite the missing data, making it unrecoverable.
This software offers a 30-day trial. Why not free download onto your computer and give it a shot?
Free Download
Free Download
Related Articles: