Recover iOS Data Now
Recover your data from iPhone to computer easily.
iPad Data Recovery - Recover iMessages from iCloud
I deleted a set of iMessages accidentally, but now I need them back for a very important reason. Can someone tell me how to retrieve deleted iMessages? Please help!
iMessage is an instant messaging service developed by Apple, which works in iOS 5 to the latest iOS 11. Over Wi-Fi or cellular network, iMessage allows iPad users to send and receive free messages with other Apple users along with text, photos, videos, files, contacts, links.
With the update of iOS 10 or later, iMessage has more interesting features that users can send Bubble Effect, Screen Effect, Invisible Ink, Stickers, Handwriting Messages and Digital Touch.

As a result, more and more iPad users tend to use iMessage to chat with other contacts.
But there are still some users who don't know how to send iMessages. They might have difficulty in sending iMessages successfully, and then the iMessages will be sent as text messages.
This may be because the iMessage feature is not enabled.
Enable iMessage on iPad
Step 1Go to Settings > Messages.
Step 2Swipe to turn on the switch next to iMessage.
Due to the low cost of sending an iMessage, we often receive all kinds of spam messages. We may delete other important conversations by mistake while clearing out spam messages.
When encountering such situation, the first thought that jumps to your mind probably is to restore iPad with iCloud.
If you created an iCloud backup just before your iMessages were deleted, you stand a good chance of getting them back through method 2.
Maybe you are not sure your deleted messages are included the iCloud backup file. And you're worried that even if you reset your phone, you won't get the results you want.
FoneLab – iPhone Data Recovery can help you get access to iCloud backup and let you view the content.
Keep reading to learn more.
1. How to Disable "Shake to Undo" on iPad
It is annoying that your just entered content disappeared once the iPad is shaken.
If you tend to shake your iPad by accident, you should disable Shake to Undo to prevent the text from disappearing.
Please follow the steps to turn off this function.
Step 1 On your iPad, navigate to Settings > General > Accessibility > Shake to Undo.
Step 2Swipe to turn off Shake to Undo.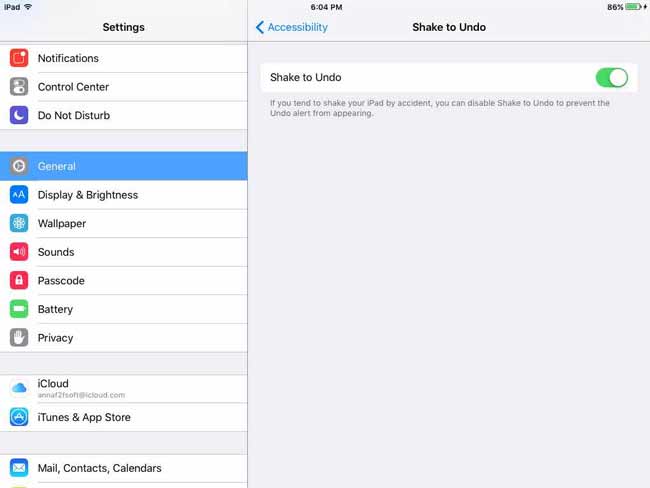 2. How to Recover iMessages from iCloud on iPad
If you have backed up your deleted iMessages to iCloud, luckily, you can easily recover them from iCloud.
In advance, you should realize that this is a Nothing or All operation. That means you have to restore all data in iCloud backup rather than individual data.
Besides, During the process of recovery, the all existing data on iPad will be erased in order to make room for the backup file.
For safety, you can back up the existing data on iPad at first.
Let's see how to act next.
Step 1Tap Settings > General > Reset > Erase All Content and Settings on your iPad, then tap Erase again to confirm.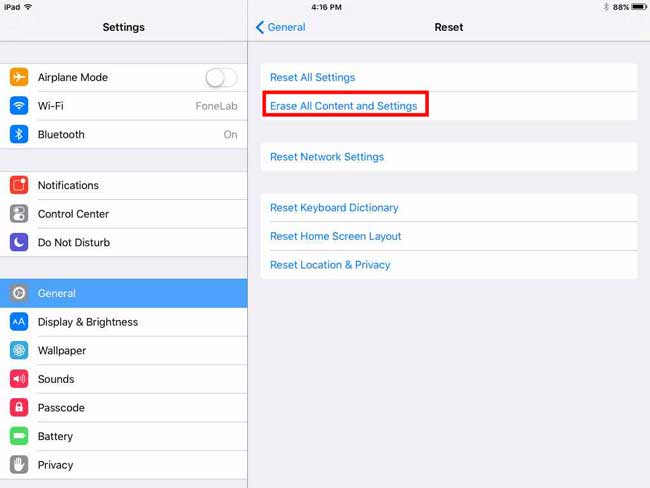 Step 2Wait for the iPad to restart automatically.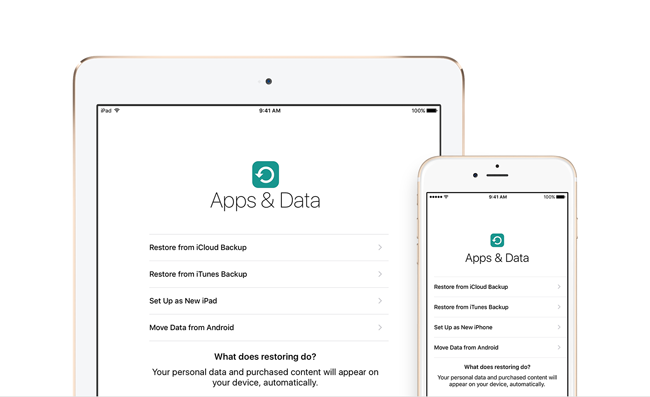 Step 3Follow the steps on the screen to set the iPad language, data and more until reaching the Apps & Data interface.
Step 4Choose Restore from iCloud backup and log in your iCloud account.
Step 5 Your all backup files will be listed with different date, pick the relevant one from the backup list and tap Restore.
Once the process of restoration is done, you can go to Message app and see if your important messages came back.
Perhaps you refuse to reset your iPad, or you want to preview the content of your backup file. Then next way can help you do all this.
You can also learn: How to restore text messages from iCloud.
3. How to Access iMessages on iCloud with FoneLab
To ensure the safety of all data on your iPad, using a third-party tool is your best choice.
FoneLab - iPhone Data Recovery is able to scan all data in iCloud backup and let you view the content of each backup file. It can extract only your required data without affecting other data on your iPad.
Let's get started.
Step 1 Free download and install the software on your computer. Both PC and Mac versions are available for you.
Step 2Open this software on your computer. Then select iPhone Data Recovery > Recover from iCloud Backup File.
Step 3 Enter your iCloud account and password and your backup history will appear in the table.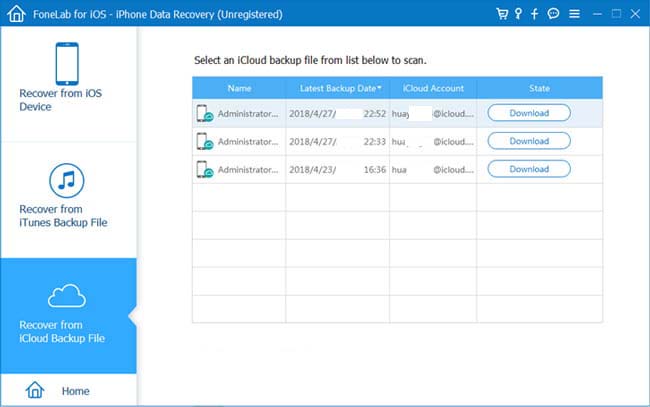 Step 4 Download your backup files and start scan.
Step 5 Click Messages from the catalog on the left sidebar to preview the content.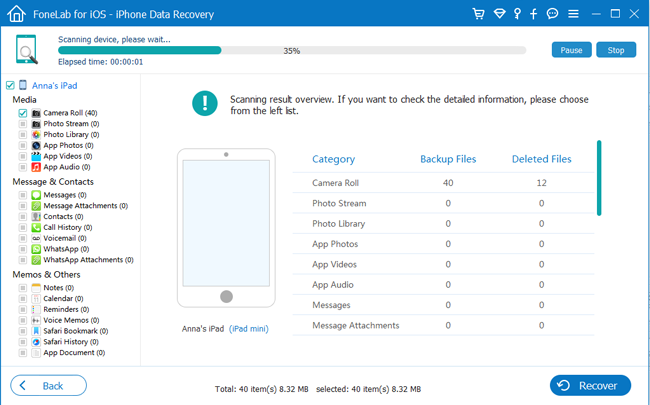 Step 6 Check the items and click Recover.
Step 7 The recovered iMessages will be saved to your computer in the format of HTML.
This software can work perfectly for all iOS device. For example, you can use it to recover data on iPhone and recover data from iPod.
Now, click below link to place it on your computer system and give it a shot!