How to Record CSGO Gameplay without Lag on Windows and Mac Computer
Counter-Strike: Global Offensive is worldwide team-based action gameplay in Steam. There are nearly 5,000,000 CSGO reviews in Steam. You can imagine how popular CSGO is. Most CSGO fans love to share highlights and best moments on YouTube, Facebook, Twitter and other platforms. Thus, a CSGO game recorder is a must-have tool.
Then what is the best way to record CSGO gameplay on your computer? There are so many online and offline screen video recorders. But it is not easy to find one that can record CSGO without lag. What a pity it is if you lose the game because of crashing or freezing. Thus, an easy-to-use and hardware-accelerated game recorder really matters.

Moreover, the new patch – CSGO trusted mode restricts programs that can interact with the game. Players will launch CSGO in trusted mode in 2020 by default. This CSGO update causes CSGO OBS black screen and not recording. But don't worry about that. You can still record CSGO in 2020 with the following steps. Just read and follow.
1. How to Record CSGO after the Trusted Mode Update
What is the best recording software for CSGO gamers? Definitely FoneLab Screen Recorder is the correct answer. You can record screen video, audio and webcam at the same time while playing CSGO. The intuitive and tiny interface will not influence your CSGO game experience. Moreover, you can add annotations and take screenshots freely during the CSGO recording process.
It is supported to record and download CSGO matches to computer for hours. Well, you can also use customized hotkeys to quickly start and stop recording on CSGO gameplay. It's up to you. After that, you can post CSGO best kill-death score and highlights to YouTube within the program. Here is a brief introduction.
Screen capture CSGO moments with internal audio and voice over.
CSGO players can add text, line, arrow and other shapes while recording directly.
Trim CSGO clips and delete unwanted parts.
Use hotkeys to capture and screenshot on CSGO.
Save and share CSGO game videos with wide selections.
Free download FoneLab Screen Recorder on your Windows or Mac computer. Launch the CSGO game recorder after the installation. For new users, you can start a free trial first. It is free to record CSGO footage no more than 3 minutes. Later, you can buy the full version to record CSGO in 1080p without time limit.

Choose Video Recorder in the main interface. Set full or custom region to record CSGO video. Turn on System Sound and Microphone to capture CSGO video and audio. If you are a CSGO YouTuber, you can turn on Webcam as well.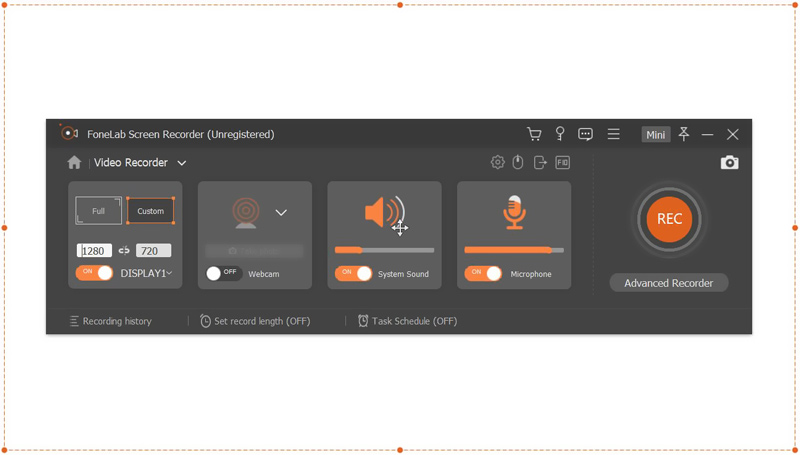 Click REC to create a CSGO recording. You can add annotation and take a screenshot with on-screen options. Click Stop to finish CSGO gameplay recording. In the Preview window, use its video trimmer to extract CSGO clips. At last, click Save followed by Next to export the CSGO video.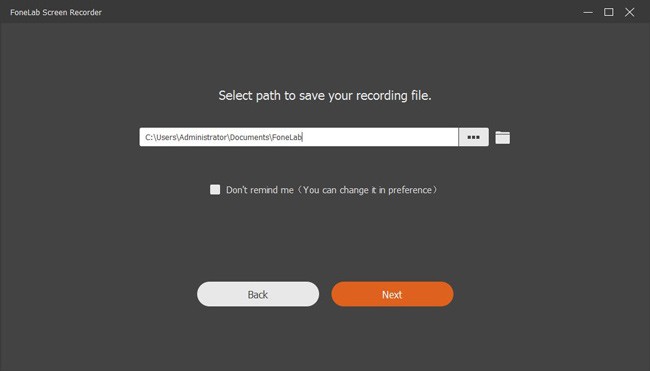 2. FAQs of Recording CSGO Gameplay
Can you use OBS Game Capture to record CSGO after the update?
Yes. After the new CSGO trusted mode update, players are unable to record CSGO with OBS in 2020 via Game Capture. If you still want to record CSGO using OBS, you need to use OBS Window Capture with non-full-screen mode. Or you can use the untrusted launch option to capture CSGO with OBS in full screen.
What CSGO demo recording commands to use?
CSGO demo recording control: demo_recordcommands [0 / 1] sv_cheats 1
You can type the CSGO demo control into the console and save as a .dem file. By the way, you can enter 1 and 0 after the command to start and stop recording CSGO.
How to clip CSGO highlights?
When you stop recording CSGO with FoneLab Screen Recorder, you will be in the Preview window by default. This time, move the start and stop pointers to trim CSGO clips. Or you can enter the detailed start and stop time into the blanks on the lower-left corner. Later, you can export CSGO highlights for sharing or offline playback.
How to download CSGO Matches to computer?
Go to the Watch page. Choose Your Matches. Select which CSGO match you want to download. There is a Download option on the top right corner. Find and click it to download a CSGO match. It takes some time to complete the CSGO match downloading process. All your CSGO match downloads are saved in the left panel of the Downloaded page.
Now you can record CSGO after new update on your computer with ease. You can record CSGO games without lags for hours or even days. Just make sure there are enough storage space and battery power on your computer.
Actually, FoneLab Screen Recorder is a beginner-friendly CSGO recorder. You can record and create CSGO gameplay videos without technical background. The built-in drawing tools, preferences and video trimmer make it easy to record gameplay from CSGO. Every time you play CSGO, you can record gameplay on computer without lag here. Then you can post CSGO game videos to YouTube to attract subscribers.
If you encounter any questions when you record CSGO gameplay, you can feel free to contact us by email. Or you can leave messages in the comments below. We are glad to help you solve any CSGO game recording issues whenever you need. Hope this article can help you.
Related Articles:

Leave your comment and join our discussion