How to Download, Get and Use Snapchat on iPad mini 5/4/3/2/1
If you search for Snapchat download on iPad mini's App Store, you cannot get the official app. Snapchat officially released an app for iPhone and Android. Unfortunately, there is no optimization for iPad's large screen, at least none published by Snapchat. If you sometimes prefer to access Snapchat on your iPad mini instead of using your smartphone all the time, you can get a comprehensive guide below.

1. How to Download Snapchat on iPad mini
Apple put a lot of apps for downloading through App Store. That means the app available for iPhone in App Store logically can be used on iPad. According to Snapchat's page in App Store, it requires iOS 10.0 or later. If your software meets the requirement, here is how to do it.
How to Get Snapchat on iPad mini from App Store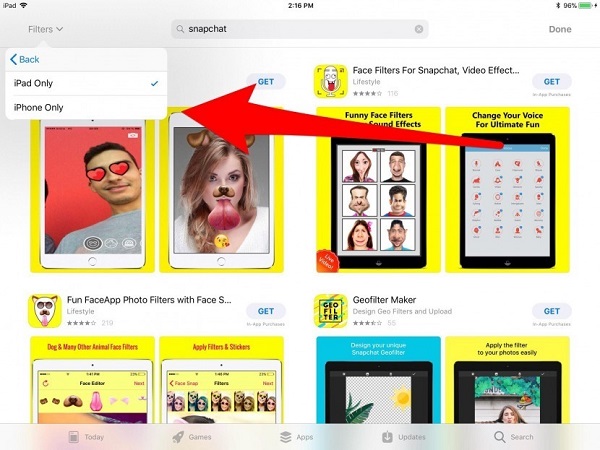 Open your App Store from the home screen on your iPad mini. Go to the Featured tab from the bottom.
Type snapchat in the Search bar at the top right corner. By default, you cannot get Snapchat app on iPad mini.
Locate the upper left side, tap and expand the Filters menu. Next, choose iPhone Only to display the apps for iPhone.
Tap the Get button next to the official Snapchat app. When prompted, enter your password associated with your Apple ID to get Snapchat on iPad mini.
Note: This way will download the Snapchat app for iPhone. The screen is not optimized to iPad's large screen. If you are using Snapchat on your iPhone and want to sync with your iPad, go to the Purchased tab in App Store and search for Snapchat.
2. How to Sign up Snapchat on iPad mini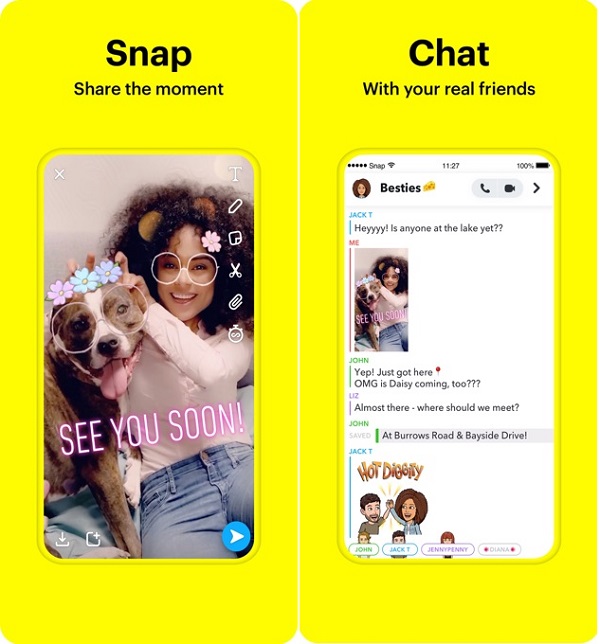 Now, you may get Snapchat on your iPad mini, but before signup, you'd better learn what you can do within this social platform:
Share photos to your contacts quickly.
Make snaps with front or rear camera.
Add doodle on your snaps before sending.
Broadcast your snaps to all or specific followers.
Like or reply snaps received from your friends.
Your snaps will be removed within 10 seconds after they get viewed. Moreover, to use Snapchat on iPad, you have to create an account first.
How to Sign up Snapchat on iPad mini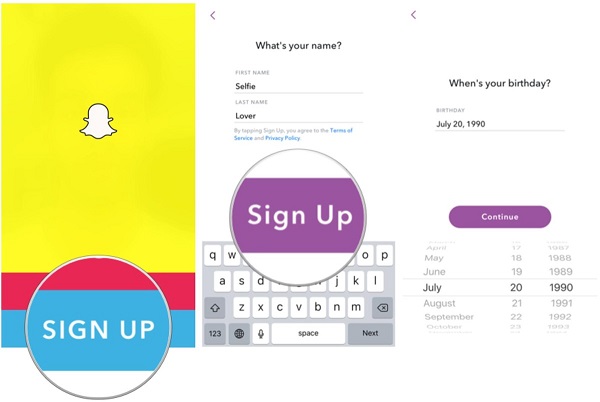 Run the Snapchat app from your home screen after installation.
Tap the Sign Up button, input your name and hit Sign Up again. Next, enter your birthday and tap Continue to move on.
Create a username and write it down, enter a password, and then your email address. Tap Continue to head to the verification screen.
Prove you are not a robot and go to the next screen. Here you can add your friends' contacts via your phone number or skip it to enter the Snapchat app on iPad mini directly.
3. How to Backup Snapchat on iPad mini
As mentioned previously, Snapchat will delete your snaps in 10 seconds after they were viewed. However, you can save Snapchat on iPad mini simply.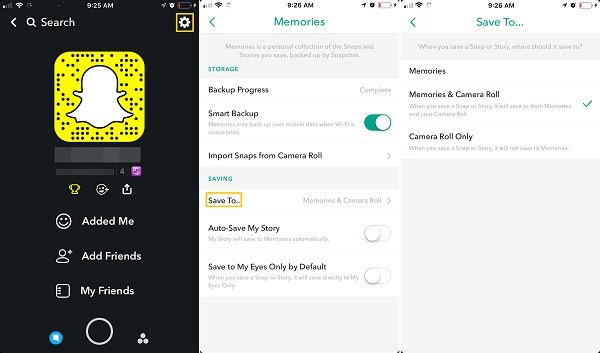 Open Snapchat on iPad mini, tap the ghost icon and then hit the Settings button with a gear icon.
Head to Memories, check the Auto-save Stories option.
Tap Save to and set where to back up Snapchat on your iPad, such as Camera Roll. Then all your snaps will be backed up to your iPad automatically.
You can learn more about snapchat guide.
4. How to Clear Snapchat on iPad mini
Though you delete Snapchat on iPad mini, some data and files may still store on your device. FoneEraser for iOS can protect your privacy.
Clear Snapchat on iPad mini along with all files.
Utilize advanced technology to overwrite your device.
Work on all apps, data, files and settings.
Available for iPad mini 5/4/3/2/1.
How to Clear Snapchat on iPad mini
Install Snapchat eraser
Download FoneEraser and install FoneEraser for iOS on your computer. Then launch it from your desktop. Hook up your iPad mini to the computer with the Lightning cable came with your device.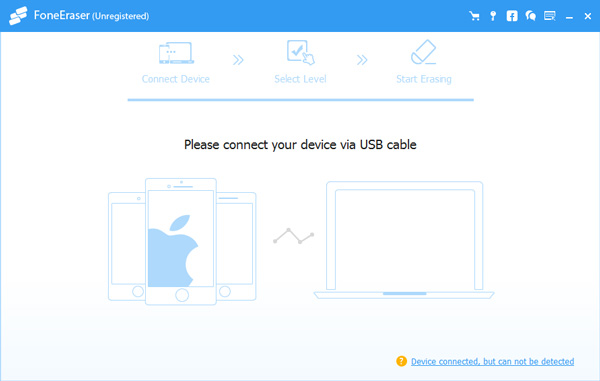 Clear Snapchat on iPad mini
You can get three erasing levels, High, Medium and High. Read the description for each level and select the proper one based on your situation. Then click the Start button to initiate it. When it is done, Snapchat and relevant data will be cleared from your iPad.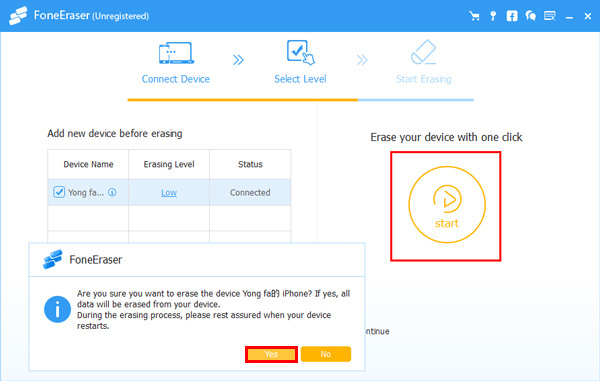 Conclusion
Now, you should understand how to download and get Snapchat on iPad mini 5/4/3/2/1. Though there is no Snapchat app for iPad, you can use the iPhone version on your iPad mini. We wish our guide is useful to you. More questions related to using Snapchat on iPad mini? Feel free to leave messages below this article.
Related Articles

Leave your comment and join our discussion