How to Delete Location and Search History in Maps App
"Map app on iPhone is a nice design, it always shows me the nearest shop, restaurant and gas station for me. And it will choose the closer and safer way from different options. I can check the weather and traffic in it, too. It is convenient. But how can I delete the search history, because I want to give the surprise to my daughter and I don't want her to know where we will go for her birthday party. Thanks!"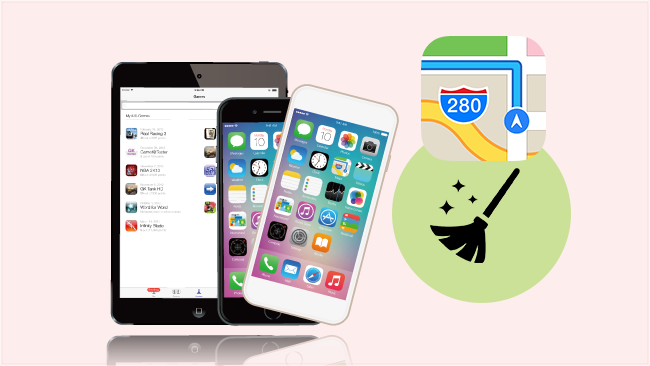 Map app is more and more powerful as time went on because of its convenience and efficiency. Such as Apple Map, Google Map and more. You can use it to find a restaurant, a gas station, a shop and more easily and quickly.
Some of them also show you the real-time weather, traffic, reviews for preference, then you can make a plan in a short time. Of course these map apps will store a search history on your iPhone to make it easy to find previous places you've been and get directions to them again.
So, if you want to give a surprise to your family or just go on vacation, there is no reason to keep these location information on your iPhone to take up your storage space.
How to delete location and search history on maps app?
Here we will introduce how to clear location and search history from Google Map and Apple Map.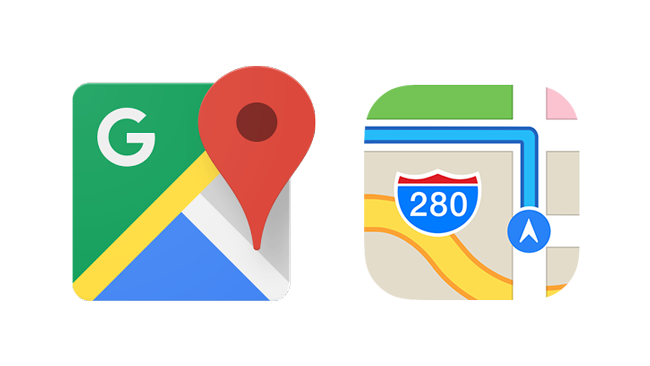 Google Map offers powerful, user-friendly mapping technology and local business information – including business locations, contact information and driving directions. It is quite easy to find what you need and provides the suitable choice to go where you want. It keeps track of the places you've reviewed and get quick access to places you've recently searched for.
1. How to Delete All Google Map Search History
So, if you want to delete all these google map search history and location, how to do it?
Launch Google Map app on iPhone.
Tap the menu icon on the left of the search box.
Find the Settings on the left panel and tap it.
Then you can see the Maps history, tap it.
Tap the Delete icon on the right of the location history you want to delete.
Tap Delete to confirm.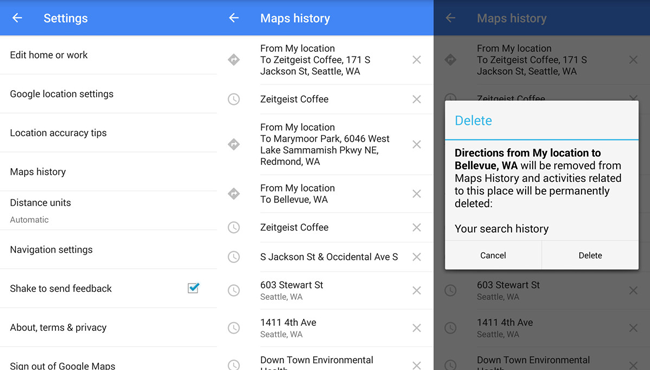 2. How to Delete All Google Map Search History on iPhone
You can find Settings and Map history in most of other map apps, then you can delete location and search history in this way. If you are using the Apple Map app, there is no Settings in it. How can you erase iPhone Map location search history?
Open the Map app on iPhone.
Swipe the search box to the top.
Then you can see lots of locations you have searched before are listed. Find the one you want to delete.
Swipe left the get the options.
Tap Remove to clear history on iPhone.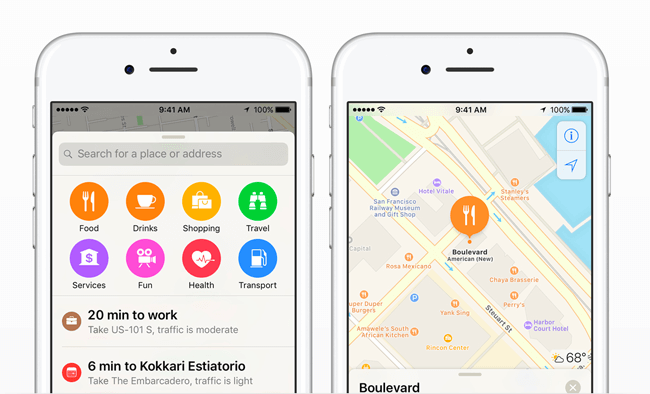 If you have a long list of location and search histories in it, do you think it is too difficult to delete them one by one? What's more, it cannot guarantee that your data are unrecoverable.
It means your deleted data on iPhone still can be recovered by professional iPhone Data Recovery.
So, you will need a powerful and efficient iPhone data eraser to swipe all data from iPhone to ensure the data can be removed thoroughly.
3. How to Delete iPhone Google Map Search History with FoneLab
FoneEraser for iOS is highly recommended to you here. It has three erasing options, including High Level, Medium Level and Low Level. And each one meets the security standard so don't worry about leaking your personal and private information. It supports iPhone, iPad and iPod touch, so you can remove iPad photo, delete iPhone browser history and more.
Download the software on your computer, and then install it.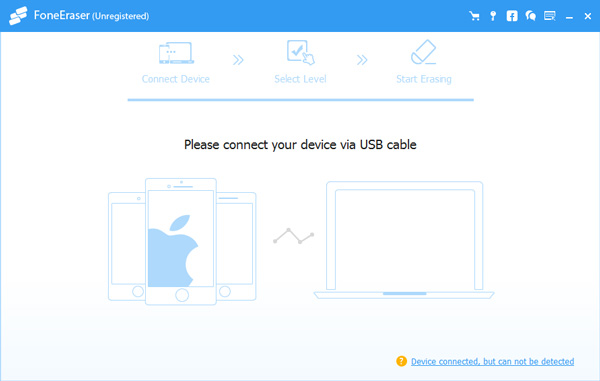 Double click to launch the program.
Connect your iPhone and computer with USB cable, and then tap Trust on the screen if it pops up.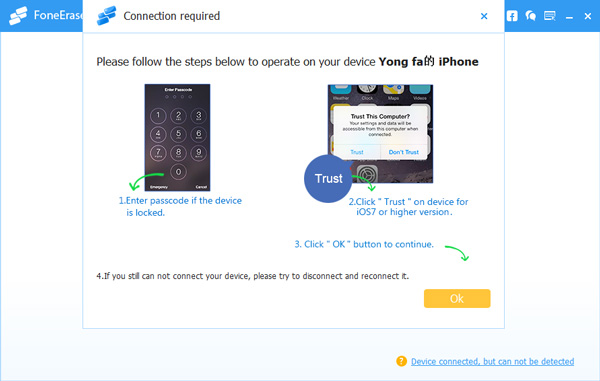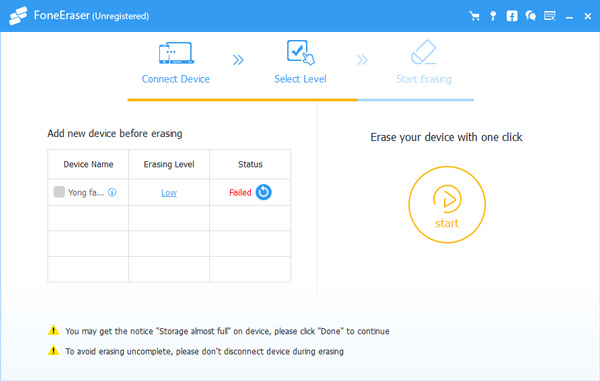 Choose the suitable erasing level from three options.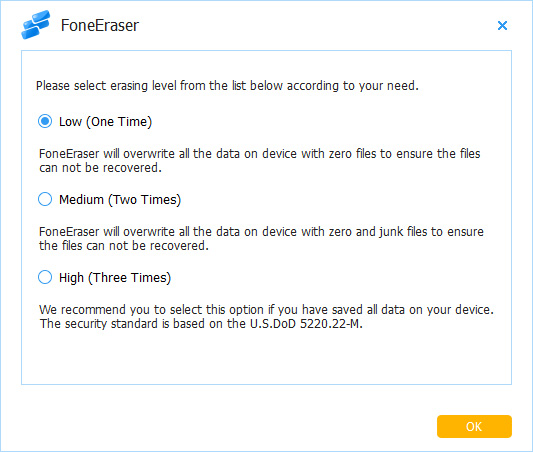 Click the Start button and Yes to confirm again.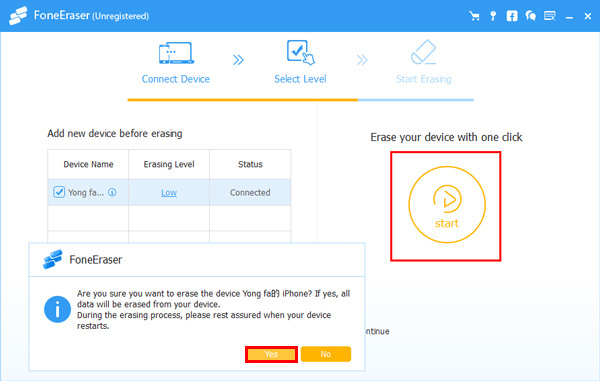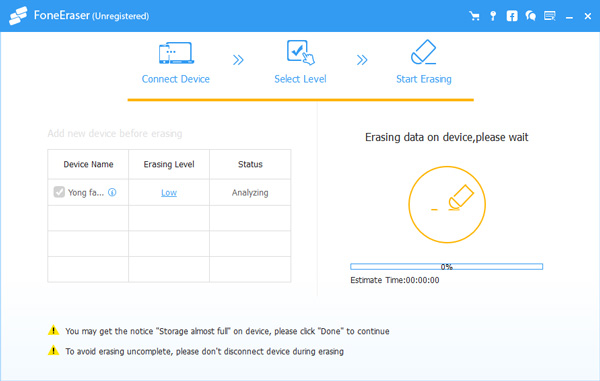 That's all. If you also want to clear iPhone cache, junk files, cookies and other big documents, FoneEraser for iOS can help you to do it easily and safely.
Related Articles: