4 Ways - How to Retrieve Music from iCloud on iPhone
"I deleted the Apple built-in Music app on my iPhone accidentally. Then I download this app from the App Store again, but all my music disappeared from my iPhone. How do I get my Apple music back? I remember I have backed up my iPhone before I deleted these songs. Is there a way to recover the deleted songs without restoring the whole iPhone? Thanks for any help!"
Everyone knows the significant part that music plays in our lives. Music, like the other fine arts, can feed our soul, touch our body and fit our mood. Sometimes we are in harmony with what music says, it pulls at our hearts and strengthens us against the dark.
Music is data, therefore, it is susceptible to be lost for various reasons such as human error, system malfunction, etc. When encountering such problem, you may wonder: How to recover deleted music on iPhone?

Luckily,
Apple has also taken this into account and it offers a function known as iCloud to help you back up and recover your lost data.
In other words,
If you just made a backup before you delete the music, it is very hopeful to get them back. Now I want to talk a little bit about how to back up iPhone.
Manually Backup iPhone to iCloud.
Go to Settings > [your name] > iCloud > iCloud Backup.
Swipe to enable the iCloud Backup and tap on Back Up Now.
iCloud backup is a file that contains all the data on your iPhone. So you can restore any kind of data from iCloud. However, the downside is you have to restore the whole backup file rather than just deleted music. Even worse, you need to reset your iPhone before issuing the restoration.
Is it possible to restore music from iCloud without changing other data?
Of course yes!
You can do this through the option 3. This ideal solution is to get into your iCloud backup file and extract only the required music without affecting any current data on your iPhone.
Let's see how iCloud is used to restore lost music.
1. Restoring iPhone Music from iCloud Music Library
Like the above example, deleting the Music app may well result in the loss of music.
Actually, if you enable iCloud Music Library on your iPhone, the all music including songs, albums and playlists will be stored in iCloud.
That is to say: even if the Music app is deleted, the inside data are still stored in iCloud. As long as you reinstall the Music app from App Store and turn on iCloud Music Library again, the data will appear in Library on the Music app automatically.
How to turn on iCloud Music Library?
Open Settings on your iPhone.
Slide down to find Music and tap to enter it.
Look at the iCloud Music Library option and swipe to open this function.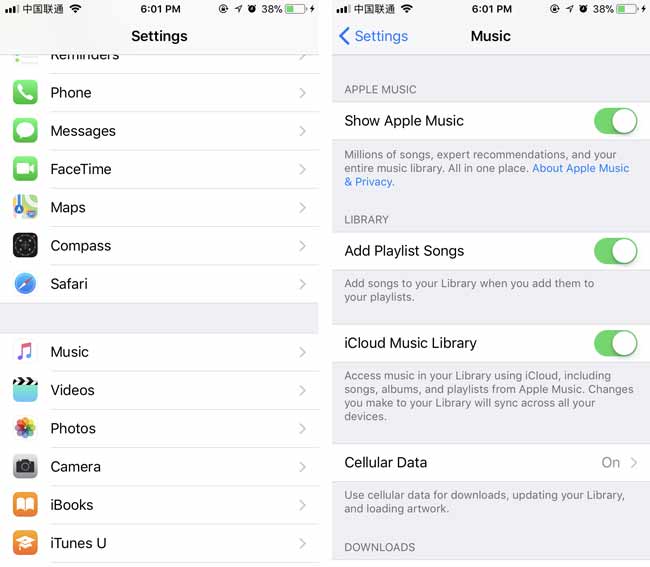 2. Restoring Music from iCloud to iPhone
For safety, it is necessary to back up your data regularly. If you have done so, you can try following steps to restore your iPhone.
In case the current data on your iPhone is lost or damaged, you'd better back up your current data first.
Erase your iPhone, tap Settings > General > Reset> Erase All Content and Settings. Then your iPhone will restart automatically.
Follow the onscreen steps to reset your iPhone.
On the Apps & Data interface, choose Restore from iCloud Backup and log in your iCloud account.
Choose a backup file from the backup list and wait for the program to begin and finish the process of recovery.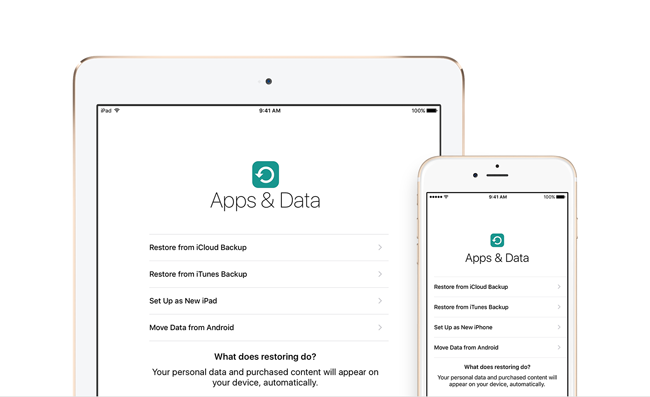 As you see, In the process, you can not view the content of the backup file, and can not have option to recover the specified data. (Learn how to view iCloud safari history or view iCloud backup photos here.)
Unlucky, below method can solve this problem.
3. Restoring Music from iCloud through iPhone Music App
iPhone Music can help users load their playlist in all iOS devices with the same Apple ID if you have enabled the iCloud Music Library on iPhone.
So it also can be one of the methods to recover iPhone music easily and safely.
Open iPhone Music on iPhone, tap Library. Then you can see all your songs.
Select the songs you want to restore and tap the download icon.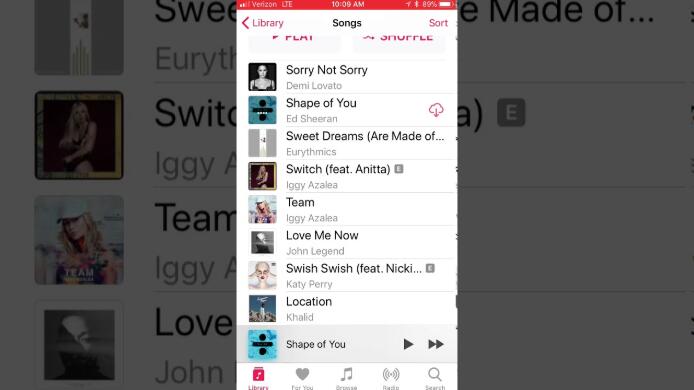 4. Using FoneLab to Recover iPhone Music from iCloud
FoneLab – iPhone Data Recovery is an application that is designed to recover several types of data, such as music, contacts, messages, notes, safari data, voice memos, and photos, by scanning the iCloud backup files. It allows users to preview the details before the restoration.
The application provides a 100% safe solution, which has no spyware, adware or viruses that will compromise your computer.
Below is a user guide with detailed steps.
Take a moment to free download and install the program on your computer. Once the process of installation is done, the program will launch automatically.
Click iPhone Data Recovery > Recover from iCloud Backup File on the interface.
Login your iCloud account in order to get access to iCloud backup. You will get the list of all backup files.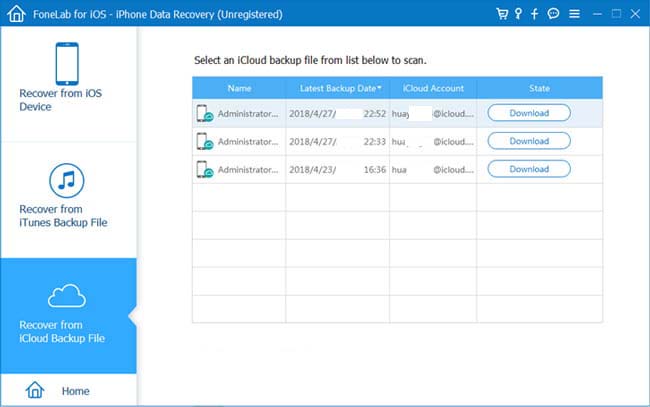 Choose the most relevant one to download and click Scan.
Click App Audio from the files list on the left to preview the content.
Mark your required items to recover.
Beyond that,
This application can recover deleted music from your device directly by scanning the device. All you need is the device that can works properly. The application is compatible with all iOS device including iPhone, iPad, iPod, and more.
You can also learn how to recover Apple music or retrieve documents from iCloud with FoneLab easily.
Related Articles: