10+ Lecture Recorders for Students and Professionals in 2021

Posted by
Lisa Ou
/ March 31, 2021 16:00
I'm going back to college this coming spring for IT, and I want to record my lectures with a digital voice recorder. I have been looking around online. But I haven't found much information…
By using a lecture recorder, you can capture professors' lectures, group discussions and other new ideas instantly. It is a good method when you have no time to take notes. However, it is not easy to choose the most suitable recorder for lectures. Because there are many factors to consider , such as budgets, situations and other details. Therefore, this article collects 10 affordable digital voice recorders. Just read and choose.
1. Top 10 Digital Voice Recorders for Students and Professionals
All the following digital lecture recorders are popular on Amazon. Well, if you are on a tight budget, you can focus on the key function you need mainly.
5 Digital Lecture Recorders under $200
1. Olympus VN-541PC
You can own this portable voice recorder for about $30. It can be one of the cheapest recorders in the market. You can start recording by pressing its Record button directly. Of course, the audio recording quality is not good enough.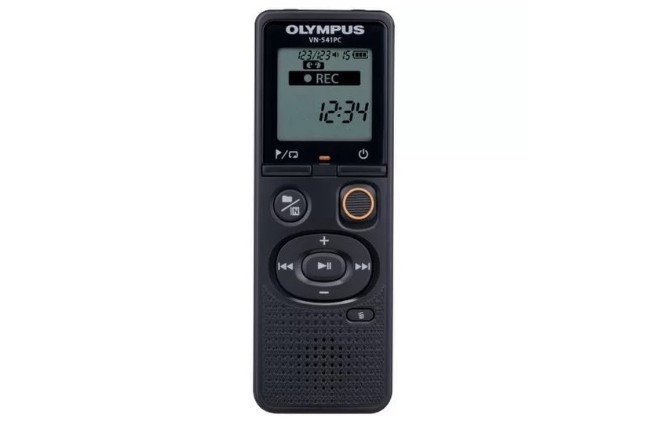 2. Sony ICD-PX440
You can get the stereo recording feature with an affordable price here. Equipped with special EQ filters, you can record lectures, interviews, seminars and other conversations in high quality.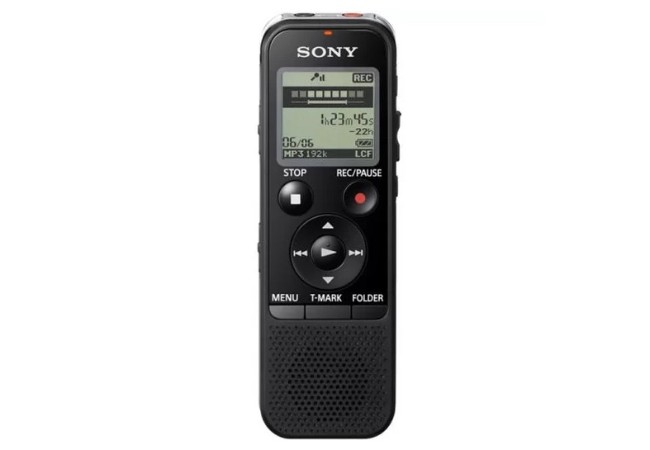 3. Olympus DM-901
Olympus DM-901 can connect to the Wi-Fi network. Different from common lecture recorders no more than $200, you can run this lecture recorder device as a pro version of your smartphone. Because you can also get the stereo-quality audio recordings.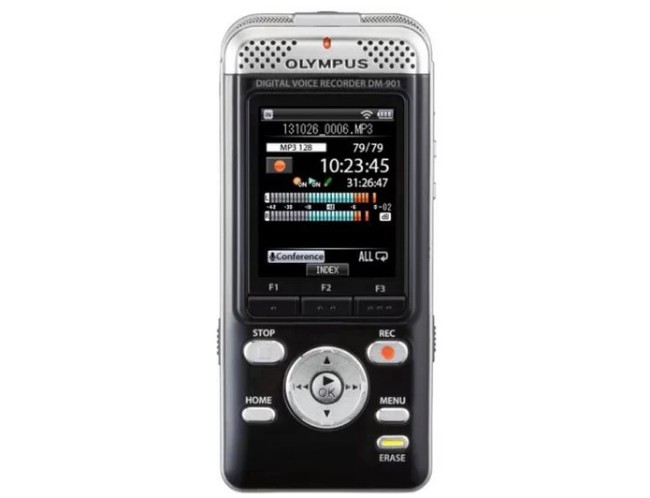 4. Zoom H4n Pro
Zoom H4n Pro offers more recording features, such as prerecord and voice activation. Being designed with XY crossed unidirectional microphone, you can record not only lectures in class, but also live performances and more. Well, this lecture recorder is also designed for amateur musicians.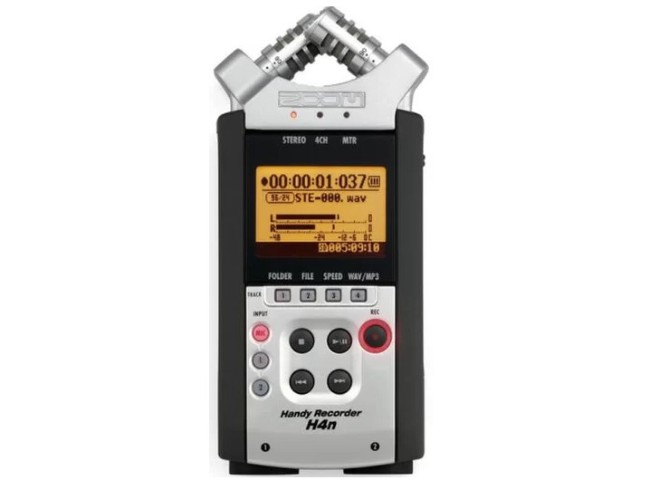 5. Tascam DR-44WL
This is also a digital voice recorder equipped with Wi-Fi connections. You can record lectures with reverb effects and 4 tracks. The audio recording files can be saved as MP3, WAV and BWF formats. Moreover, its adjustable microphones can improve the recording experience a lot.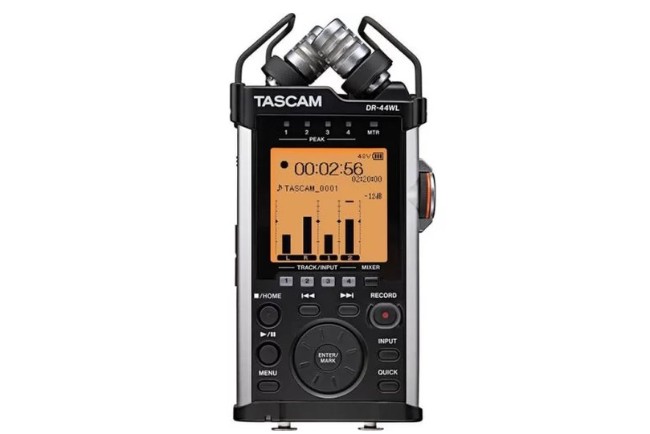 5 Portable Voice Recorders under $400
1. Tascam DR-05
You may have heard Tascam DR-05 audio recorder before. Its high-end stereo recording depth makes itself a hot lecture recorder on Amazon. You can record audio in CD-quality with 16 or 24 bit linear PCM audio sampling up to 96kHz.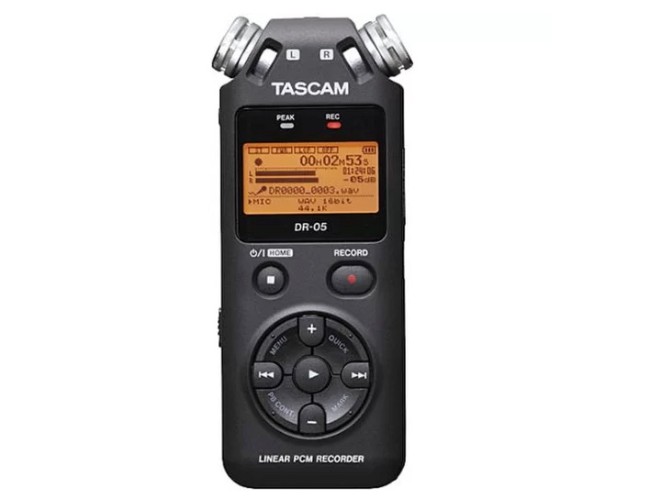 2. Olympus LS-100
Olympus LS-100 allows users to record lectures up to eight tracks at the same time. You can even capture XLR or TRS audio inputs from microphone cables and other instruments. Thus, this audio recorder is a good choice for students, songwriters and professionals.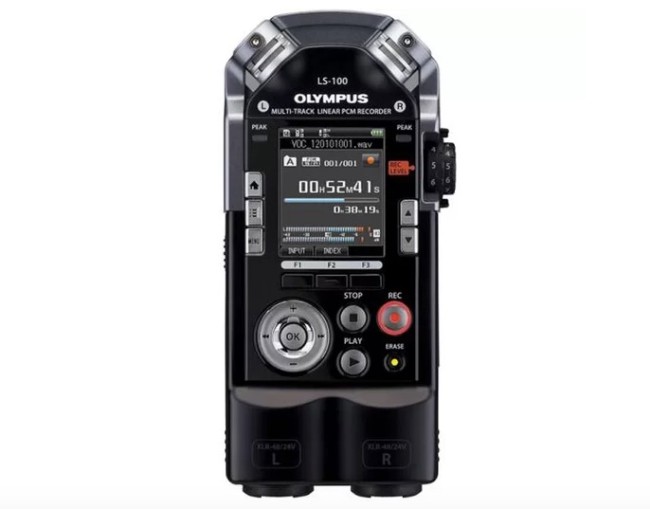 3. Sony ICD-UX533
This portable lecture recorder has an easy-to-use interface. But you can still get powerful recording functions. For instance, Sony ICD-UX533 provides higher bitrate and better noise reduction filters than others. What's more, it is a small voice recorder with 1.44 x 3.99 inches only.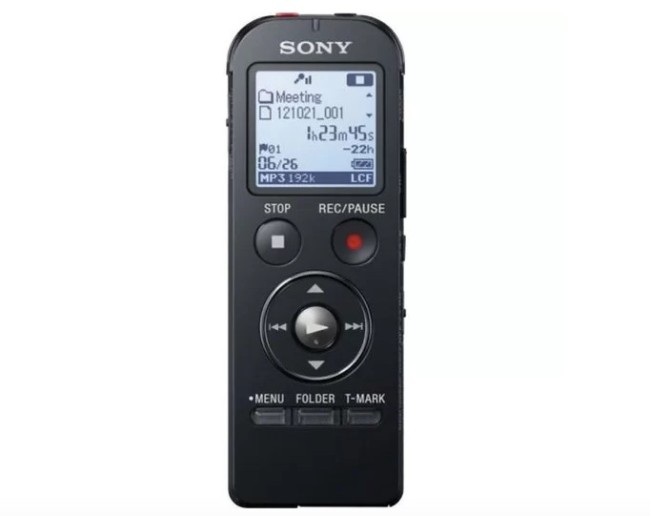 4. Zoom H6
Zoom H6 provides 6 removable microphones and 4 XLR inputs. Thus, if you want to record something creative, you can use this recorder to capture all sounds. Moreover, you can sync up audio recordings with videos too.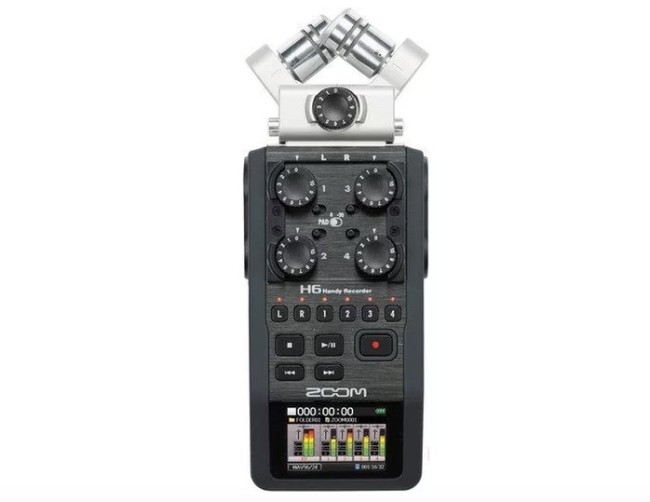 5. Roland R-26
Roland R-26 offers 6 audio recording tracks and dual XLR inputs. As a result, you can record lectures and other voices in high quality. Moreover, it offers a touchscreen interface. Consequently, you can do complicated operations with the digital lecture recorder.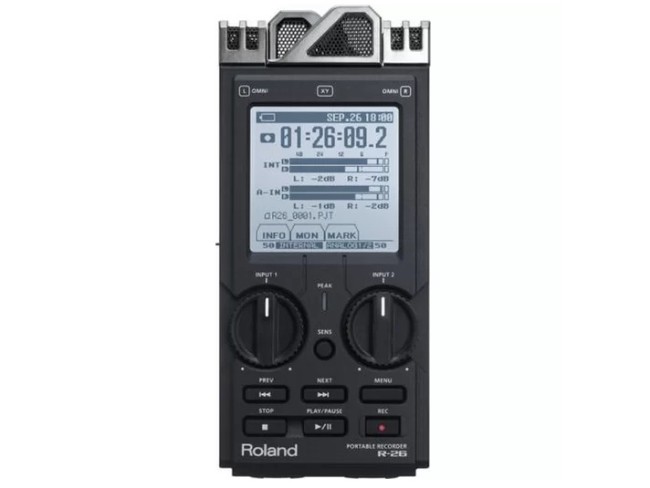 2. Best Lecture Recorder Software for Windows and Mac PC
Actually, you can get the lecture recorder app for Mac or Windows PC at a lower price. FoneLab Screen Recorder can be your smart choice. You can capture the sound coming from your computer and microphone. Be aware that if you want to record lectures in high quality, you need to put the computer close to the sound source. The default output audio format is MP3. Of course, you can save the audio recording file to other compatible formats.
Main Features of the Audio Recorder for Lecture Classes
Record videos, gameplays, tutorials and other videos without lag.
Capture system and microphone audios simultaneously or separately.
Take screenshots during or after recording.
Add texts, arrows, lines, step tools and ot her drawing filters on your video or snapshot.
Set hotkeys to start, stop, open or close webcam and other functions.
Export the recording file in selectable format and quality.

FoneLab Screen Recorder
FoneLab Screen Recorder allows you to capture video, audio, online tutorial, etc on Windows/Mac, and you can easily customize size, edit the video or audio, and more.
Record video, audio, webcam and take screenshots on Windows/Mac.
Preview data before saving.
It is safe and easy to use.
How to Record Lectures on Your Computer
Step 1Run the lecture recorder app
Free download and install FoneLab Screen Recorder on your computer. Once you launch the lecture recorder free version, you can activate the account with your email address and registration code.

Step 2Record lectures
Choose the Audio Recorder option. You can trigger Microphone to the On state. Then move the volume bar below manually. Well, you can also turn on System Sound if necessary. Later, click the REC icon to start recording lectures.
Step 3Save or share the recording file
You can pause, resume or stop recording freely. When the process ends, you can get a preview window. Click the Play icon to pre-listen the lecture recording. Then choose the Save option followed by Next. The audio recording file can be found in the left panel. Now you can share the audio recording to YouTube, Facebook and other sites directly.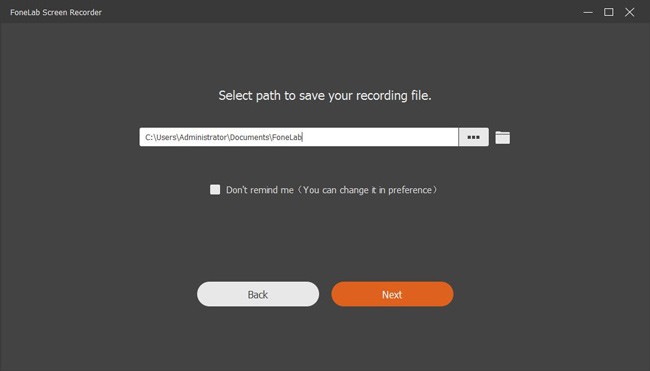 Compares with digital voice recorders, FoneLab Screen Recorder offers a reasonable price and pretty good audio recording quality. So if you are looking for excellent lecture recorder software, you can free download this program for a try first.