Best Ways to Record Audio on Your Windows/Mac Laptop

Posted by
Lisa Ou
/ March 31, 2021 16:00
Want to record videos as MP3 files for offline listening? Have no idea how to save a copy of radio programs? If you do not know how to record audio or your voice with your laptop, you can get the satisfying solutions below.
It is true that you can record and edit audio with Audacity. But Audacity is not friendly to beginners. Fortunately, there is the professional voice recording software with an intuitive interface you can get as well.

1. Introduce Laptop with Windows/Mac
A laptop, or you can call it a notebook computer, is a battery/AC-powered personal computer. You can get similar capabilities as a desktop. Its small size, lightweight, easy taking, touchpad and many other features have gained lots of fans. You can use the portable laptop for several hours while traveling or other situations without being charged to the power.
In spite of the laptop brand, you should also consider the operating system you prefer. At present, Windows and Mac operating systems are quite popular. Windows laptops are affordable with few hundred dollars. You can get new features for free with Windows 10 now.
However, Mac laptops do not have low or mid-range prices. There is no such the best choice for everyone, but you can get your favorite one here.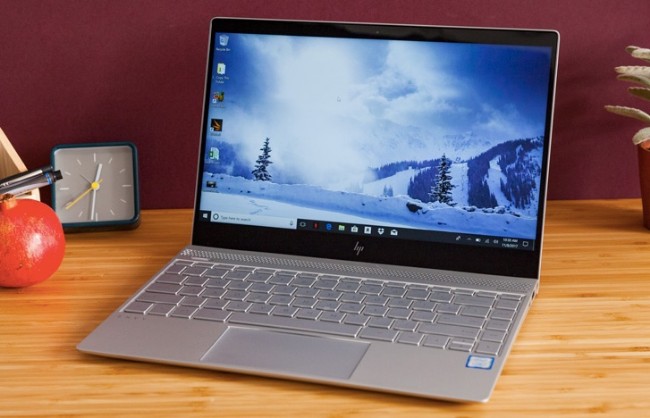 2. How to Record Audio on Windows Laptop
1. Basic Laptop Audio Recorder:
Step 1Open OneNote on Windows 10.
Step 2Set a location on the OneNote page to place your audio recording.
Step 3Choose Record Audio from the Insert section.
(Select Record Video if you want to record laptop screen and audio at the same time.)
Step 4Start recording audio immediately after the media icon appears on the OneNote page.
Step 5Choose the Pause or Stop icon to control the laptop audio recording process.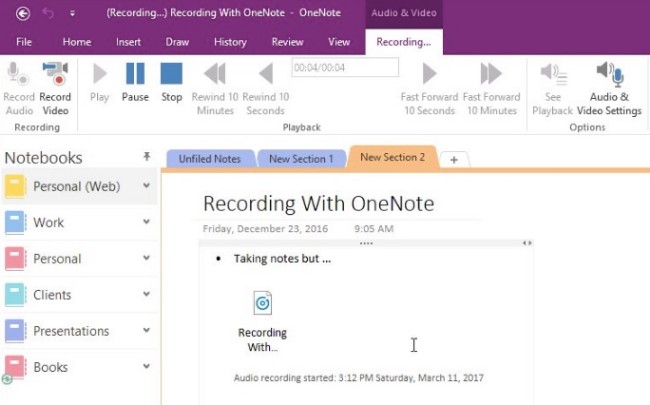 2. Ultimate Laptop Audio Recorder:
Below is how to record gameplay voice, online music, etc.
Step 1Launch the Windows audio recorder software.

FoneLab Screen Recorder
FoneLab Screen Recorder allows you to capture video, audio, online tutorial, etc on Windows/Mac, and you can easily customize size, edit the video or audio, and more.
Record video, audio, webcam and take screenshots on Windows/Mac.
Preview data before saving.
It is safe and easy to use.

Step 2Choose Audio Recorder to record audio on your Windows laptop.
Step 3Enable System Sound and Microphone in different volumes based on your need.

Step 4Select the output audio format, quality and other recording settings from the Output section in the Preferences window. (optional)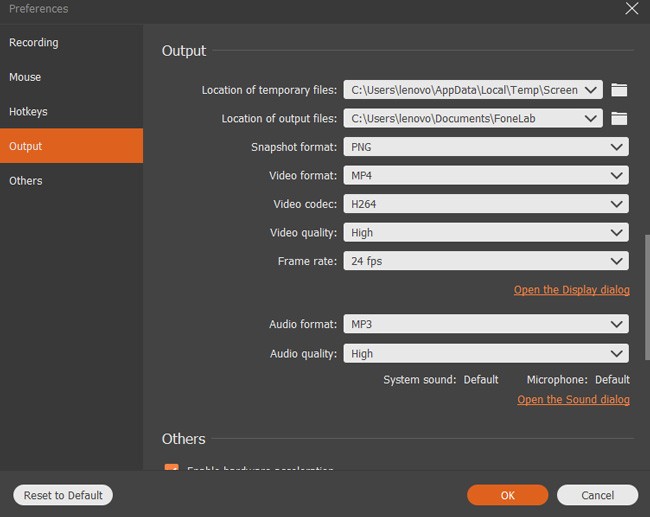 Step 5Click REC to record laptop audio. You can pause, resume and stop recording with no time limit.
Step 6Choose Save followed by Next to save or share the audio recording file.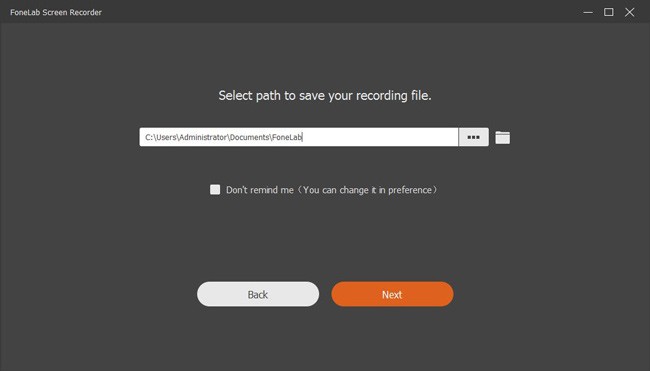 3. Windows Laptop Audio Recording Review:
You can use the later laptop audio recorder to record internal and external audio on Windows 10/8.1/8/7/Vista/XP (SP2 or later). Later, you can export the audio recording as MP3 and other compatible formats in high quality.
You can also use FoneLab as a laptop video recorder on your computer.
3. How to Record Audio on Mac Laptop
1. Basic Laptop Audio Recorder:
Step 1Open QuickTime Player. Choose New Audio Recording from the File menu.
Step 2Set the input audio source from the drop-down menu under Microphone category.
Step 3Choose the red Record icon to start recording audio from a Mac laptop. 
Step 4Click Stop to finish audio recording.
Step 5Select Save from the File drop-down menu.
Step 6Choose Save to save the M4A audio recording file.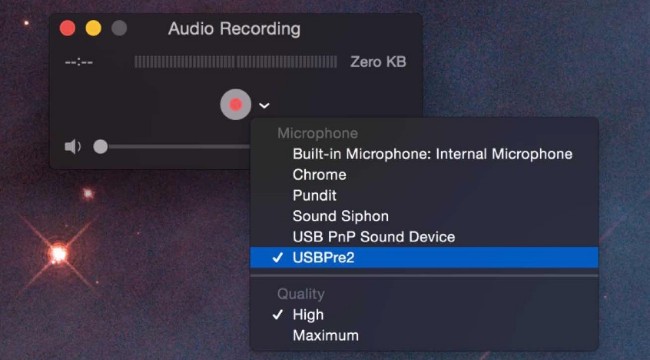 2. Ultimate Laptop Audio Recorder:
Step 1Download, install and run the Mac Audio Recorder.
Step 2Turn on the Audio option to get the ✓ icon.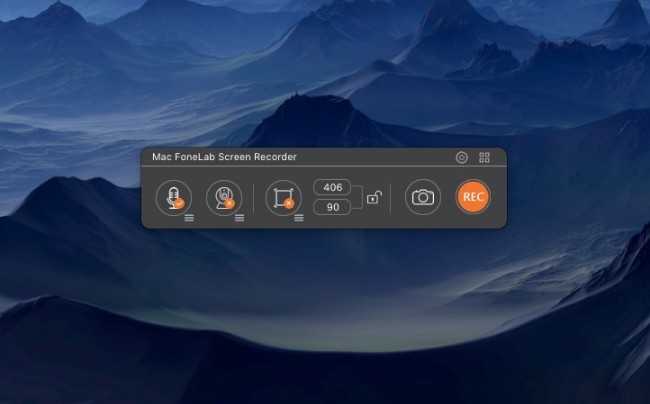 Step 3Adjust the volume from its three-line drop-down menu.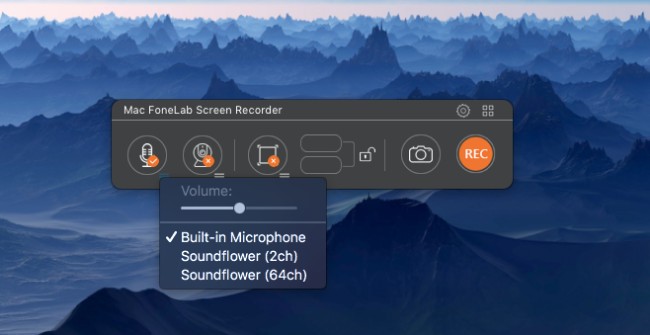 Step 4Choose the gear Preferences icon. Set the sample rate and other audio recording settings from the General or Recording sections. (optional)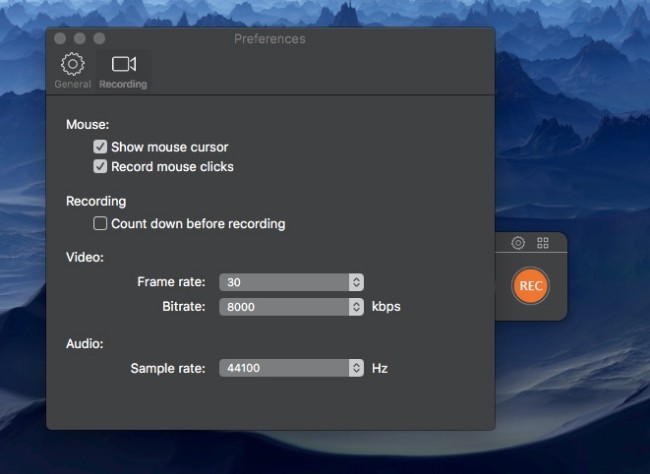 Step 5Click REC to record laptop audio and voice.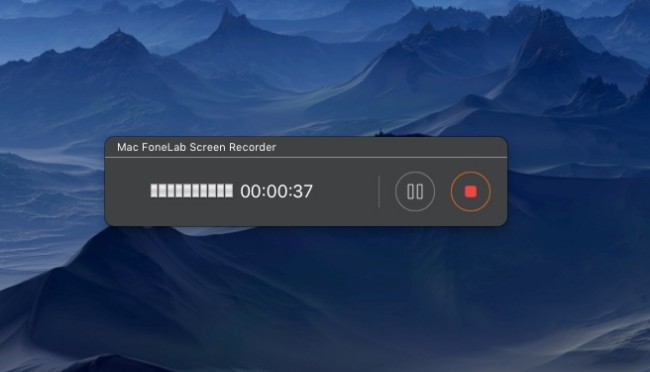 Step 6Head to Media Library to share, preview, delete or locate any selected file quickly.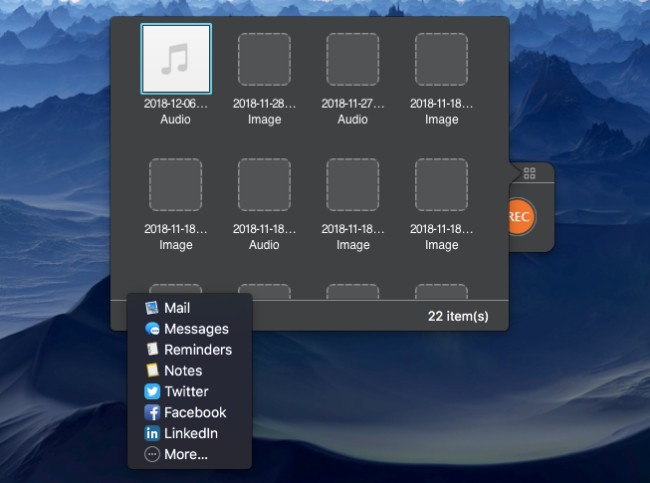 3. Mac Laptop Audio Recording Review:
It is also supported to record screen and audio at the same time on Mac. Just turn on Audio and Screen icons. Later, you can click REC to start recording high-quality screen video with audio on a Mac laptop.
What's more, you can record desktop with webcam together, which QuickTime Player cannot do.
4. Features of FoneLab Screen Recorder
Yes, you may find that FoneLab Screen Recorder is exactly the best video and audio recording software for Windows and Mac laptops. You can record all video and audio files in original quality. It is also supported if you want to extract audio tracks losslessly.
Though you can use the default screen recorder to solve the problem. If you want to get better video and audio recording experience, you should not miss FoneLab.
Record gameplay, Skype calls, webinars, tutorials on a Windows or Mac laptop.
Record system sound, audio and microphone voice.
Take a screenshot with full screen or customized size.
Edit the video or picture with text, line, arrow and other labels.
Use hotkeys to start or stop the record.
Work with all Windows versions and Mac OS X 10.6 or above.