Record Your Laptop Screen with Audio (No Watermark or Time Limit)

Posted by
Valyn Hua
/ March 01, 2021 16:00
- How to record screen and audio at the same time on Mac?
- I need the best Microsoft screen recorder for Windows 7.
You can catch a moment for offline viewing by taking a screenshot. Consequently, if you want to save the certain memorable time period on your laptop, you need to record a screen video with audio.
During this time, you need to choose a proper laptop screen recorder that can capture all on-screen activities smartly. Want to know how to record what is happening on your laptop? Here is your complete tutorial.

1. Introduce Laptop with Windows/Mac
It does not matter to unplug a laptop from an external power source. Later, you can carry a notebook computer with you. Well, you can call a laptop as a portable computer too.
No matter you use a laptop or desktop, you need to install the operating system, that's why Windows, Mac and Linux appear. At present, the latter one is not widely-used enough.
The best-selling laptop for Windows is Huawei MateBook X Pro in 2022. As for the most popular Mac laptop, Apple MacBook Pro is the winner. It has the premium build quality and large trackpad.
You can compare and get your best laptop from Lenovo, HP, Dell, Acer, Asus, Apple and many other laptop brands and models.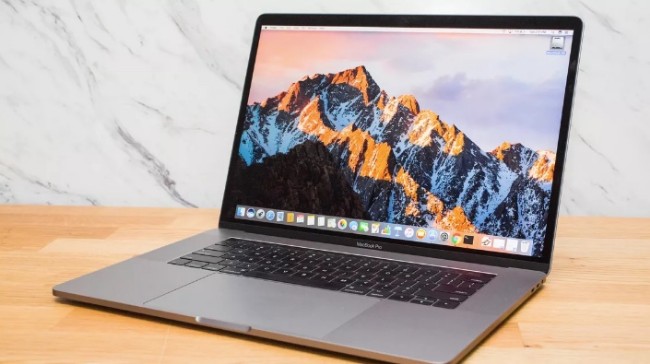 2. How to Record Screen on a Windows Laptop
Is there any laptop screen recorder that can work on Windows 10/8.1/8/7/Vista/XP? Obviously FoneLab Screen Recorder is your first choice. You can record laptop screen with audio in all Windows versions in high quality.
In addition, you can record live videos from Instagram and other sites without downloading.

FoneLab Screen Recorder
FoneLab Screen Recorder allows you to capture video, audio, online tutorial, etc on Windows/Mac, and you can easily customize size, edit the video or audio, and more.
Record video, audio, webcam and take screenshots on Windows/Mac.
Preview data before saving.
It is safe and easy to use.
Step 1Run the free screen video recorder
Download and install the laptop screen recorder for Windows. You can activate the account to get more screen recording features.

Step 2Set the laptop screen recording mode
To record a video, you need to choose Video Recorder. Set the recording area as Full Screen, Fixed Region or Custom Region. Later, you can set the source audio and adjust the volume.
Step 3Set hotkeys and other preferences (optional)
Click More Settings to get the popping-up Preferences window. You can see Recording, Mouse, Hotkeys, Output and Others sections in the left panel. Thus, you can manage all laptop screen recording settings here. Then choose OK to save the change.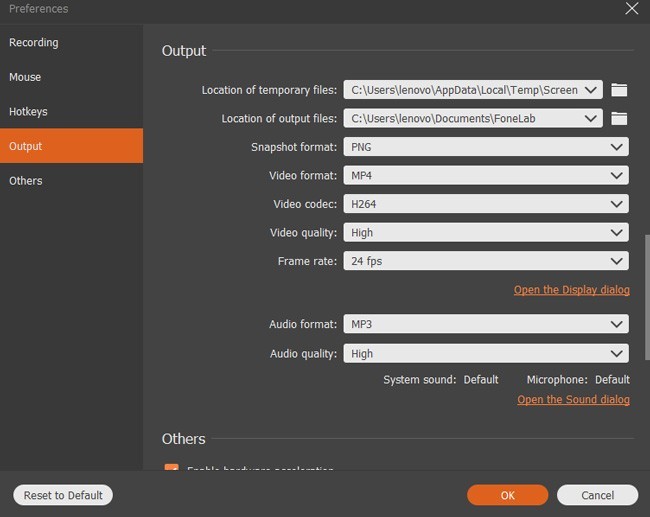 Step 4Record video on laptop Windows 7/8/10
Click REC to start recording laptop screen video. If you want to skip the certain video clip, you can choose Pause/Resume to achieve this goal. When you stop recording, you will get a preview window instantly. Later, choose Next and Save icons to save the laptop recording video.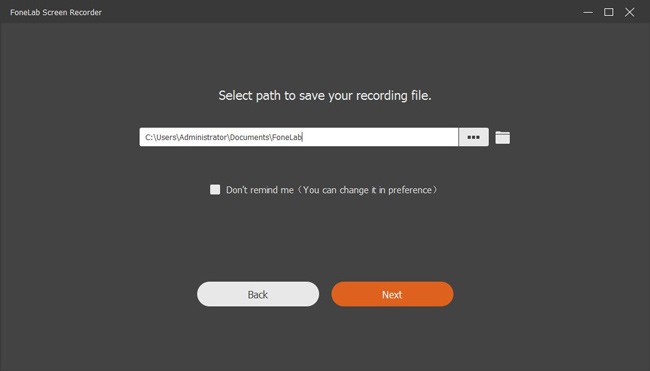 FoneLab Screen Recorder VS Xbox app:
It is true that you can record your screen on Windows 10 with Xbox app. However, Xbox can record the current window only. You cannot record a different program in the same laptop recording video.
Furthermore, if you record the laptop screen on Windows 10 using Xbox, you do not have powerful editing tools. Fortunately, FoneLab Screen Recorder is your best screen recording alternative for Windows laptops.
3. How to Record Screen on a Mac Laptop
You can enable the built-in camera while recording a laptop screen video with Mac FoneLab Screen Recorder.
For instance, you can record a gameplay with yourself sitting in front of the computer. Thus, you can interact and add your commentary in the laptop recording video with ease.
Step 1Run the laptop screen recorder
Launch the laptop screen recorder for Mac. Make sure you are running Mac OS X 10.6 or above versions. Enable Audio and Screen options. If you want to record a webcam video, you can switch the icon from x to √ too.

Step 2Manage the laptop screen recording settings
Draw on the laptop screen to set the area you want to record. If you want to customize the laptop recording settings, you can choose the gear icon on the top right corner of the window. Now you can set up the mouse action, countdown, video framerate, bitrate, audio sample rate, hotkeys and other preferences.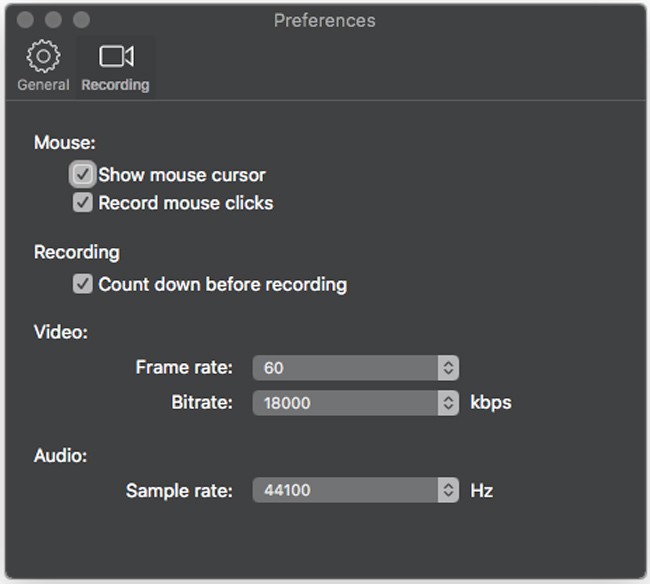 Step 3Record laptop screen with audio on Mac
After all preparations, you can click REC to start recording a laptop screen video on Mac. There is no time limit. Once you finish recording on a Mac laptop, your recording video will be saved as MP4 format. You can open Media Library to share, preview, delete and find the selected file quickly.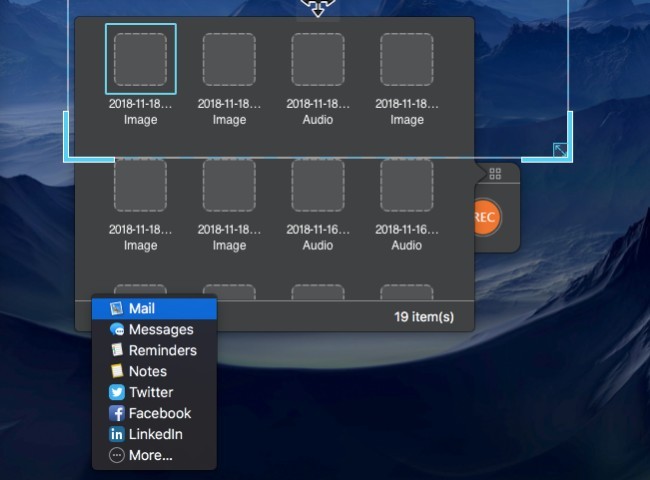 Mac FoneLab Screen Recorder VS QuickTime Player:
FoneLab for Mac is the best Mac laptop screen recorder alternative to QuickTime Player. You can record laptop screen and webcam video with different audio sources simultaneously.
4. Advantages of FoneLab Screen Recorder with Share Charm
You can learn more detailed features about this free screen video recorder for Windows and Mac. Well, you can regard the followings as why you choose FoneLab to record a laptop screen video with audio on your laptop.
Record gameplay, calls, tutorials, TV shows, movies, songs and other live videos without lag.
Capture system sound and microphone voice as MP3 and other formats.
Take snapshots during the laptop screen recording.
Use hotkeys to start or stop the record and take screenshots.
Add text, line, arrow and rectangle on your video or picture in different sizes and colors.
Work with popular Windows and Mac laptops.
Offer an intuitive interface with easy-to-use tools.
It is super easy to record a laptop screen video with audio. Both Windows and Mac users can find the best laptop screen recorder here. If this article is helpful, please share it with more people.