The Best Batch Converter - Convert Videos in Batch Effectively and Easily
"I have 57 video files with MKV format, and I need to convert the video files into MP4 format. I tried some video converter, which I searched in the internet. But it is difficult to convert them one by one. Is there any way to change video format in batch effectively?"

Some people who like the above-mentioned might know video converter software, but another tool they should try is a bulk video converter.
In this post, we will introduce some tools you should not miss.
1. Batch Convert Videos with FoneLab Video Converter Ultimate
This first recommendation is FoneLab Video Converter Ultimate. It is a powerful program to help you convert any video format. It is more than a simple video converter, as it can also enable you to add video subtitles, fix blur video, merge video, split video file and more.
You might doubt that why you should choose it from thousands of choices. You should get its brilliant features below.
It has both Windows and Mac versions.
It is easy and safe to use.
You can use it to convert video and audio format.
It supports almost all video and audio formats.
It helps you add video subtitles, crop videos, enhance video quality, add background audio to video, etc.
So how to use it to convert video files in batch? Below are the clear instructions.
Download and install FoneLab Video Converter Ultimate on computer with ease. You can choose Windows or Mac version according to your needs.
Drag and drop the video files to the software or click Add File on the upper-left corner to import files.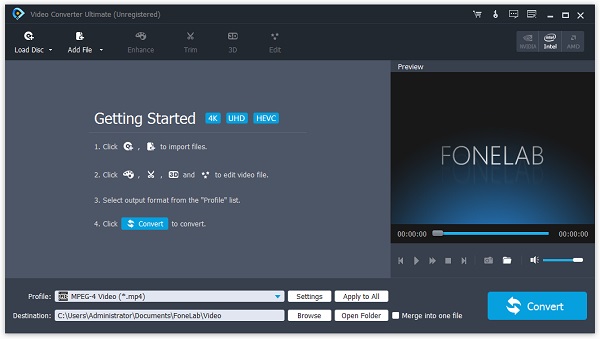 Click the box next to Profile to select the output format, and you can click the Browse next to Destination box to choose folder which saved to output files.
Click Convert button.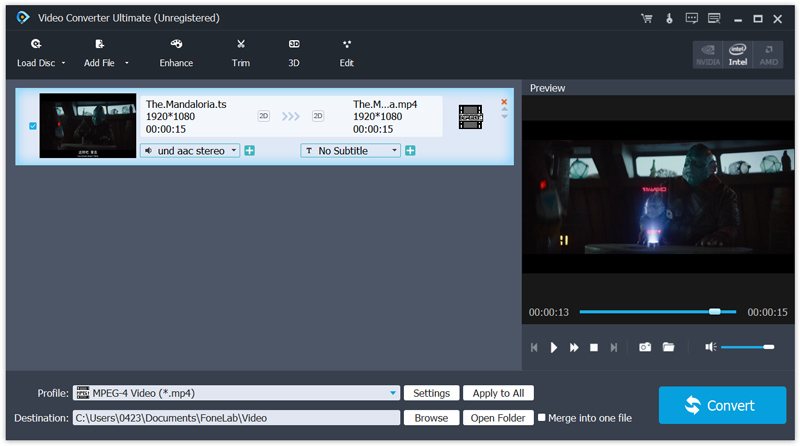 As stated in the previous paragraph, FoneLab Video Converter Ultimate is specialized in converting a video on computer within a few clicks. People who are not familiar with computer operations can also convert video files easily. By the way, you can use it to edit video files if you want.
Along with the development of technology, there are more and more video converter tools in the market. In the following part, you can get an open-source tool, which is called Handbrake.
2. Handbrake Batch Convert Videos
If you have used Handbrake before, you might know well about its outstanding video converter feature without losing quality. And you should also learn about its bulk video conversion to convert video files in batch simultaneously.
Below is the demonstration.
Download and install Handbrake. Launch Handbrake, click Tools > Option > Output Files > Browse. Then select a folder path and click Select Folder.handbrake-preference
Select Source > Open Folder, select video files and click Add to Queue > Add all > Show Queue.

Click Start.
A case in point is VLC video converter, which is a popular media player.
3. VLC Batch Conversion
VLC is an open source video media player, which can play audio and video files well. And it also can be a wonderful video converter for you, and it supports various formats. Although there are some complaints about playing 4K videos or converting videos in batch, let's try to do this conversion easily.
Download and install VLC. Launch VLC program and click Media > Open Multiple Files > Add, then select the video files in the pop-up window.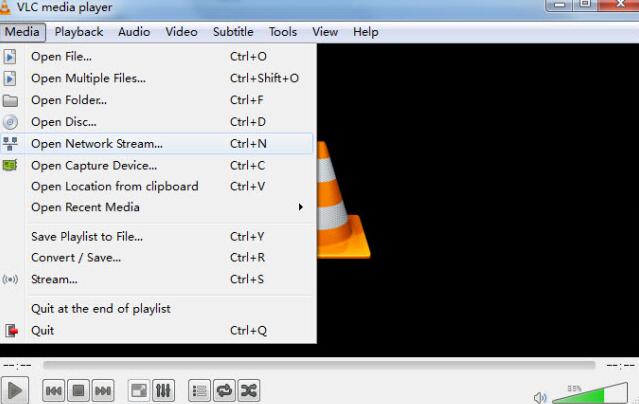 Click Play > Convert > Profile, and choose format you want to convert to.
Select Destination File > Start.
Therefore, in my opinion, it's more advisable to choose VLC from the 2 free tools. Despite their similarities, Handbrake and VLC are also different. The most striking difference is that VLC can also help you convert audio files, while Handbrake is not available at this moment.
As has been mentioned above, you will be required to download and install the program before converting it. If you won't like to do this, you can choose online tools.
4. Online Batch Video Converter
You can search online batch video converter on the internet, then tons of results will be listed on the page. So how to choose from them?
Here is an online recommendation for you. You can easily upload files, then convert files easily.
Visit https://convertio.co/video-converter/ on your computer browser, then open it.
Click Add more files button > Choose Files, select the files you want to convert, click Open. Of course you can select upload from Google Drive, Dropbox or paste a URL.
Click the box next to READY, you can select the convert format from the drop-down list. Click Convert button.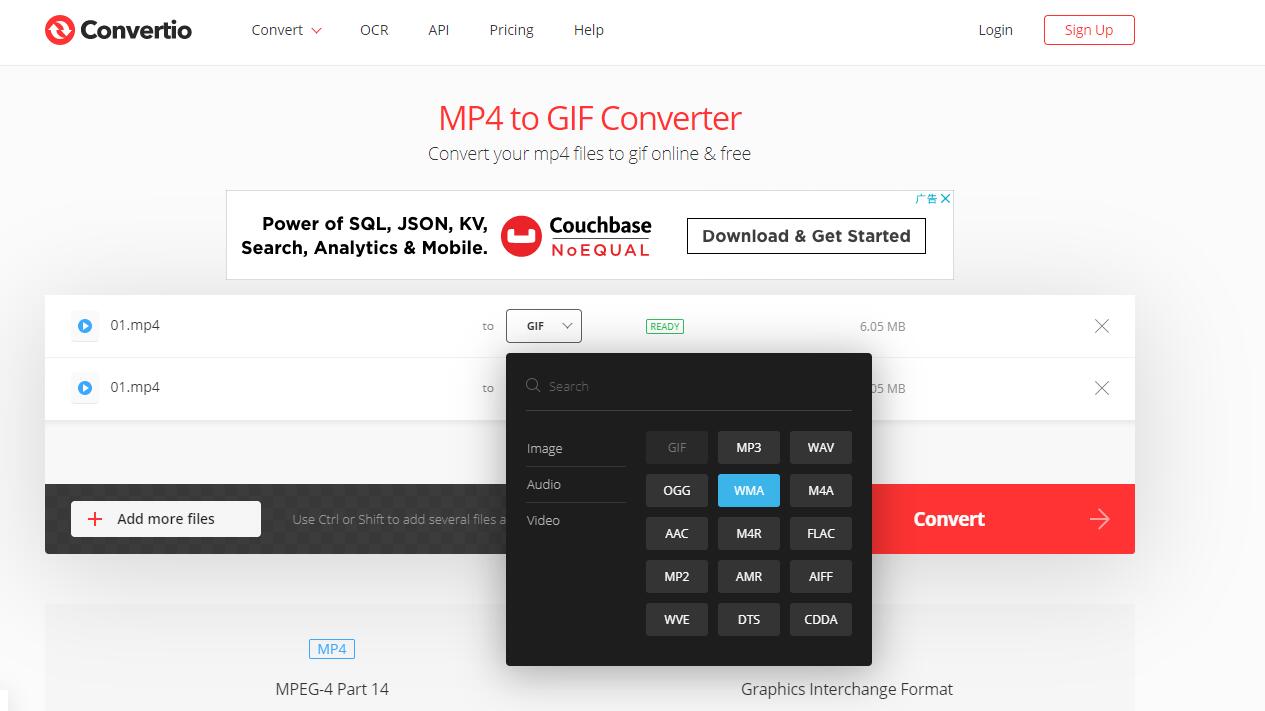 That's no denying the fact than FoneLab Video Converter Ultimate is the best choice for you because of its convenience and effection. Why not download and have a try now!
Related Articles:

Leave your comment and join our discussion