Backup iOS Data Now
Backup and restore iPhone/iPad/iPod without data loss.
[Recommended] Easiest Way to Backup iPhone Notes & Restore

Posted by
Boey Wong
/ Jan 20, 2021 16:00
I really like iTunes and how it keeps my iPhone and PC in sync. But my iTunes not recognizing iPhone recently, how do I save my notes from my iPhone to my computer in this case. Please help.
The stock iOS Notes app is of great use among iPhone or iPad users.
What can you do with this app?
They use it to write down brilliant ideas, keep record of various passwords, save shopping list or a schedule and take notes of other stuff anywhere and anytime. It also has a humanized function that allows you to lock notes on iPhone to protect personal musings. 
Since these notes are relevant to our daily life, they are very important to the ones who use the app frequently. Then how to keep your important and private notes safe should be taken into consideration. In order to avoid losing the notes because of unexpected reasons, it's necessary and urgent to back them up. This post is covering three ways to back up notes on iPhone.
1. Backup iPhone Notes to Gmail
Follow below simple steps to sync iPhone notes with Gmail account.
Step 1Go to Settings – Notes
Step 2Choose Google for Gmail.
Step 3Now enter your name and the credentials for your Gmail account. Once it is done, ensure that on the next screen, the Notes option is turned on. If you don't have a Gmail account, add one.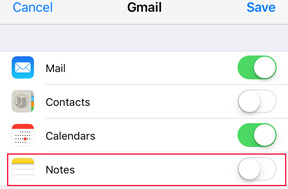 What to do,
if your iPhone notes not syncing with Gmail? Don't be nervous, move on to next step.
2. How to Backup Notes on iPhone to iCloud
Follow the below easy guide to backup your iPhone notes to iCloud.
Step 1Go to Settings – iCloud –Turn on Backup.
Step 2Enable iCloud Backup and tap Back Up Now.
Step 3iCloud will automatically create backup for iPhone data including your notes as long as Notes option is enabled. Open Settings and go to iCloud, then turn on the Notes option if it is disabled.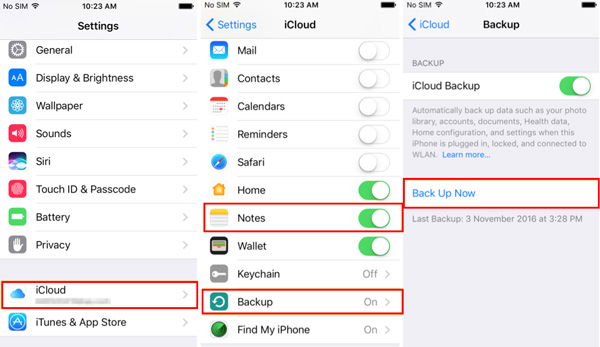 After that, you can recover iPhone notes from iCloud.
Recover deleted notes on iPad is also available with FoneLab if you have lost iPad notes.
3. Export Notes from iPhone to Mac/PC Using FoneLab
I highly recommend to use FoneLab iOS Data Backup & Restore which enables you to selectively and flexibly backup and recover iPhone data. In addition, you can backup safari bookmark on iPhone with FoneLab easily and effectively.
Want to know,
how to backup iPhone notes to PC and recover deleted notes on iPhone from backup using this tool?
Keep reading, then you will get the answer soon.

Backup and restore iOS data to your PC/Mac easily..
Preview data in detail before you restore data from backups.
Backup and restore iPhone, iPad and iPod touch data Selectively.
Step 1Download and install the software onto your computer with the above link accordingly. The software will launch automatically once the process completes. Choose iOS Data Backup & Restore from the interface.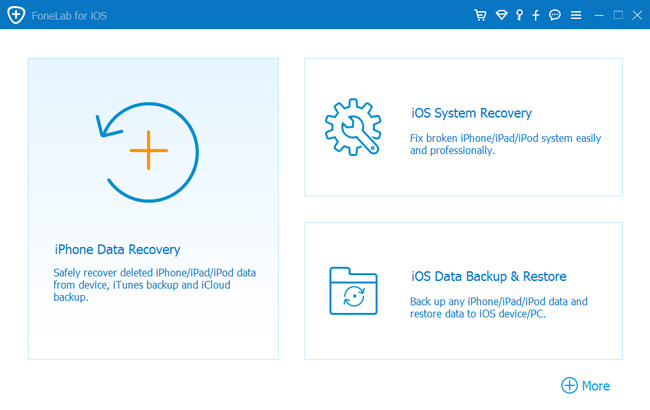 Step 2Connect your iPhone to the computer. Then tap Trust on your device home screen if it pops up.
Step 3Choose iOS Data Backup in this section.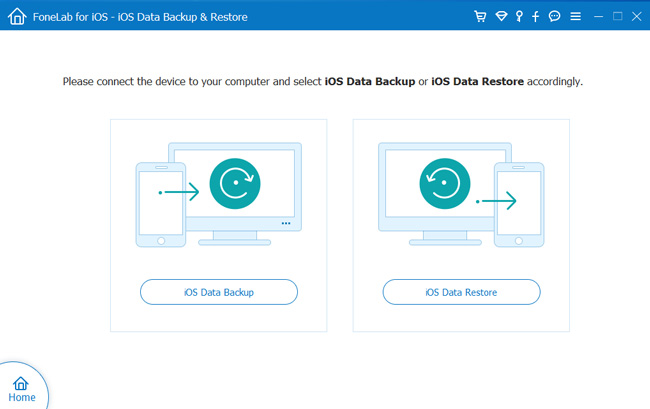 Step 4You can choose Encrypted backup if you want to protect your backup files with password. Or just select Standard backup to move on.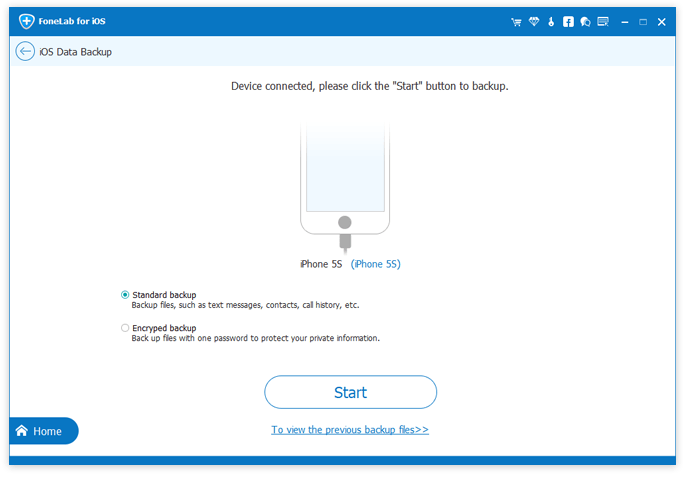 Step 5It allows you to select the type of data you want to backup. If you want to backup all data, just tick the box next to the Select All option on the bottom-left.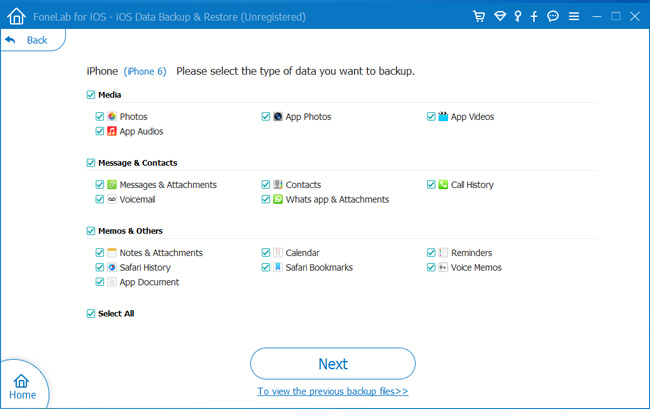 Step 6Click the Start and wait for it.
This software fully supports iOS 11 and iTunes 12.7. With this software, you can also backup iPhone contacts, photos, messages, etc. If you have any questions about it, please do not hesitate to contact us by dropping a comment. We will give you a prompt reply as soon as we can.