Backup iOS Data Now
Backup and restore iPhone/iPad/iPod without data loss.
iPhone Backup – Backup iPhone Voice Memos
How can I back up or transfer voice memos from iPhone to PC or Mac? I appreciate any suggestions!
Voice Memo is a great default app available for iPhone and iPad, which fulfills users' requirement without having to write down or type in an interview, a speech, or a brilliant idea, etc. Due to its use in different scenarios, it's very important to keep the voice memos safe.

There no ensure way to recover iPhone voice memos, backing them up is one of the most effective ways to keep them safe.
All iOS voice memos you recorded can be backed up to iCloud and iTunes. So you can make a copy of these data before restoring your device even make a backup regularly. There are varieties of ways you can go about backing up voice memos. Now we are going to introduce three ways to do this.
1. Send Voice Memos via Email, SMS or AirDrop
Everyone should have an email, so that you can send and receive messages, files, and other data from senders. While, it also can be a nice method to backup your voice memo on iPhone.
Launch the iPhone Voice Memo app, and select the one you need to send, then tap the Share button on the left side.
You have several options, sending the iPhone memo through Mail, Message or AirDrop.
If you send it via email, tap Mail icon to add the voice memo as an attachment and then type in a recipient's email address.
Log in your email with your account and password on your computer, then receive your emails.
Save the voice memo you received on your computer.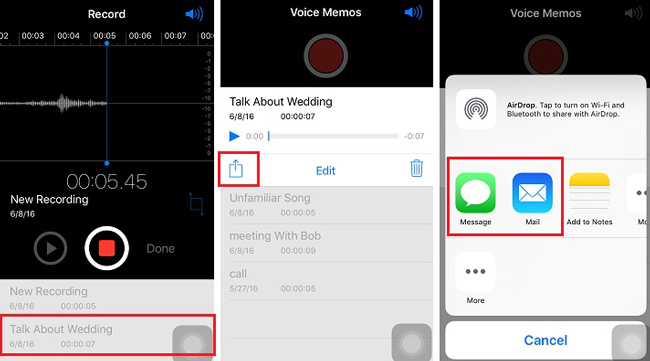 If you are fans of Apple, you should like to use Apple way to manage your iOS problems.
We will introduce the ways to backup iPhone voice memo with iTunes or iCloud.
2. Back up Voice Memos via iTunes
iTunes is a program installed on your computer, then you can connect your device to it and manage your data whenever you like. It won't require network during the process, so you don't need to worry about data disclosure.
Please keep mind that iTunes:
Stores backups on your Mac or PC.
Storage depends on your Mac or PC's available space.
Offers encrypted backups
Lets you create and use backups from your Mac or PC
There are two different backup modes for voice memo, you can choose backup the voice memo only, or backup iPhone data.
Option 1: Sync voice memo with iTunes only
Connect your iPhone to your computer with the latest version of iTunes installed.
iTunes will open automatically when detects your phone.
Under Summary tab, select Music.
On the right pane, tick Sync voice memos and click Apply at the bottom. iTunes will start syncing the voice memos to iTunes Library, then you are free to transfer them to a separate location on your computer.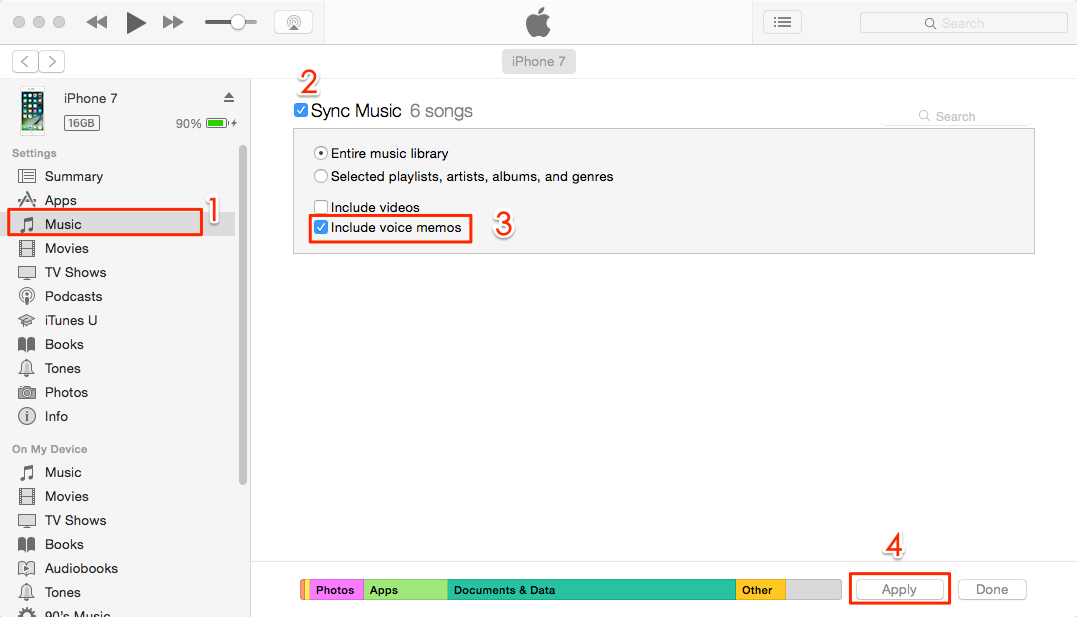 If you want to restore your data at once, you can follow below demonstration.
Option 2: Backup iPhone voice memo and other data with iTunes
Launch iTunes and connect your device to computer with USB cable.
Click device icon and then Summary once it appears.
Choose This computer and then click Backup Up Now. If you want to backup iPhone voice memo to iCloud with iTunes, you can choose iCloud and then Back Up Now in this step.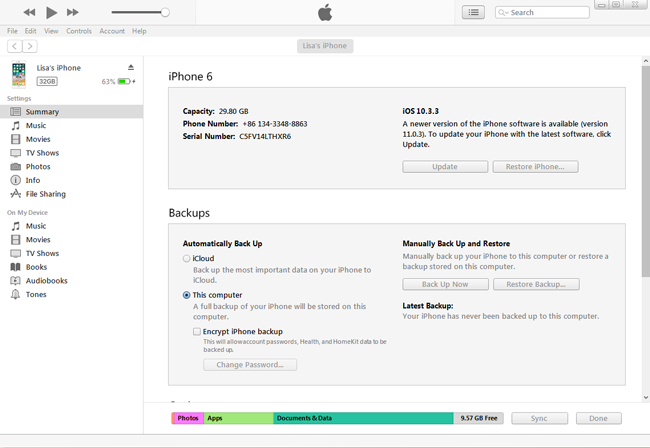 So what can you do if you don't want to use a computer to backup iPhone data?
Here is the answer.
3. Backup iPhone Voice Memos from iPhone with iCloud
Backup iPhone data with iCloud won't require you a computer or USB cable, what you need is your device and Wi-Fi network. Then you can make the copy of your iPhone data easily.
Please keep in mind that iCloud:
Stores backup in iCloud
Offers up to 2TB of storage (your first 5GB are free)
Always encrypts your backups
Lets you create and use backups from anywhere with Wi-FI
Below is the simple operation.
Step 1 Connect your device with Wi-Fi network.
Step 2 Go to Settings > [your name], and tap iCloud. If you're using iOS 10.2 or earlier, go to Settings, then scroll down and tap iCloud.
Step 3 Tap iCloud Backup.
Step 4 Tap Back Up Now.
Both iTunes and iCloud cost minutes to hours to finish base on your size of backup data after your start the backing up. Please keep in mind you can't disconnect the Wi-Fi connection or power source during the process.
And then you are allowed to restore voice memos from iCloud or iTunes easily.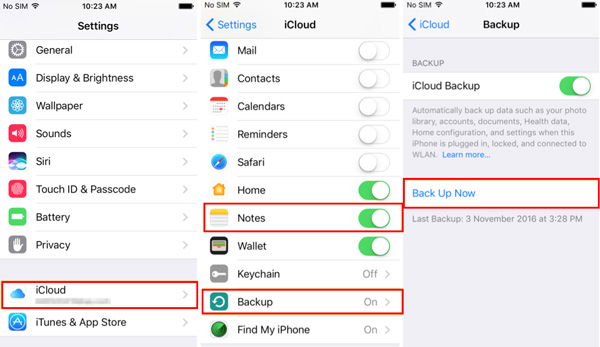 Unfortunately, you can view the contents of an iOS backup with iCloud and iTunes. The only way to indicate the data in the backup file is to restore your device with an iOS backup and then check if it is on your voice memo app. But you will lose all your data on your device not on your backup file.
In addition, iCloud or iTunes will backup and restore all your device data at once without selective option. It will cost your time and storage for unnecessary backup data if you want the voice memo only.
Any better way to backup iPhone voice memo only?
Of course.
4. Download Voice Memos from iPhone to Computer with FoneLab
Use FoneLab iOS Data Backup & Restore tool to assist you backing up your voice memos is another option. This tool allows you to choose backup or restore data, and enables you to decide if you want to encrypt your backup file. Follow the simple guide to get it started.
Step 2When it is finished, it will launch automatically. Connect your iPhone to your computer via USB cable. The software will detect the device within a few seconds.
Step 3After the program detects your iPhone, you will have three options, iPhone data recovery, iOS data backup & restore and iOS System Recovery. To backup voice memo on iPhone, you should choose iOS data backup & restore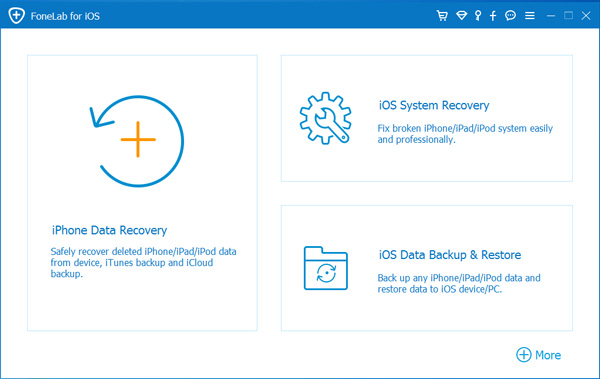 Step 4 Choose iOS Data Backup and then click Start. You can choose use password to encrypt your backup file if you need here.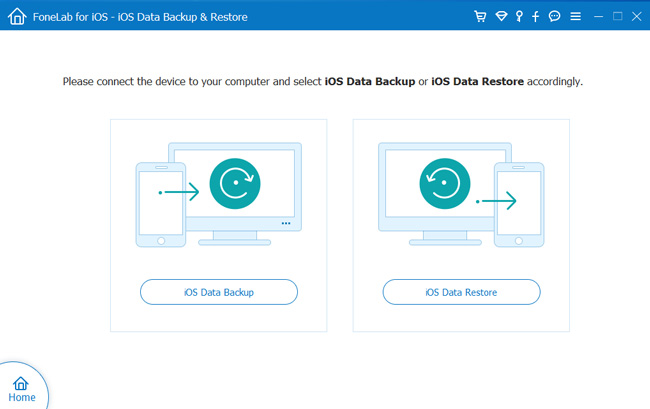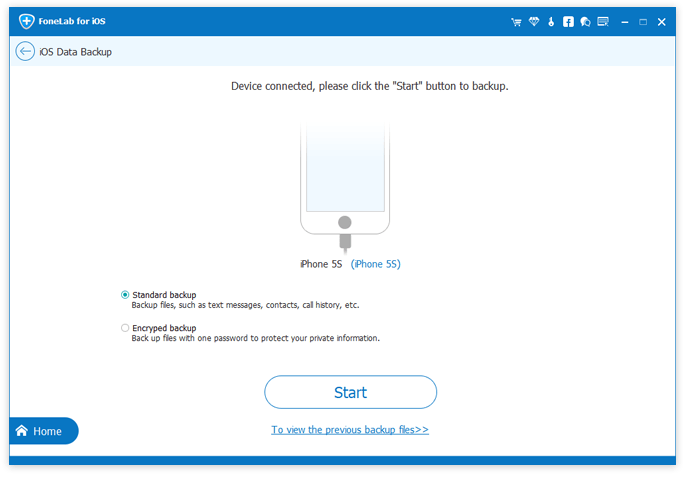 Step 5 Confirm the local path you want to save your voice memo to, and then click Backup.
That's all. If you want to backup all of your voice memos at a time to computer directly, FoneLab iOS Data Backup & Restore is the best way to try.
Besides,
The tool can help you recover deleted voice memos from device, iCloud backup or iTunes backup selectively without restoring or erasing any data.