Recover iOS Data Now
Recover your data from iPhone to computer easily.
How to Restore Data from a Locked iPhone X/8/7/6/6 Plus/5s/5/4S
I bought an iPhone 5s 2 months ago. Today when I want to turn on the 4S, I found that I've forgotten iPhone password! The iPhone is of no use to me any longer, but I have a very important contact on it. Is there any way around this? - Louis
I believe many of you have been caught by this problem. When you forget the password to an old iPhone, what you really need is the data on it. You can reset the password by restoring to factory setting, but all important data on it will be deleted.

If you have ever backed up data on locked iPhone with iTunes, you can restore the locked data with FoneLab for iOS, a professional iOS data recovery program.
In this article we will discuss how to restore iPhone data on a locked iPhone from iTunes backup file.
1. Restore Data from Locked iPhone
Method 1. Recover Data from Locked iPhone with FoneLab
FoneLab iPhone Data Recovery is one of the best iPhone data recovery software which has the capacity to recover data from iOS device or extracting certain data from backup file optionally.
Now, let me show you how to extract data from iTunes backup.
Option 1. Recover Data from Locked iPhone from iTunes Backup File
Step 1 First download and install FoneLab for iOS on your computer. For Mac users, please download the Mac version.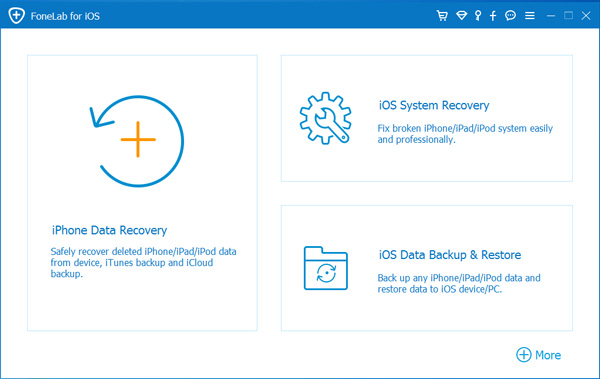 Step 2 After launching the program, all the iTunes backup files will be detected and listed. Select the file of the locked device and click Start Scan button.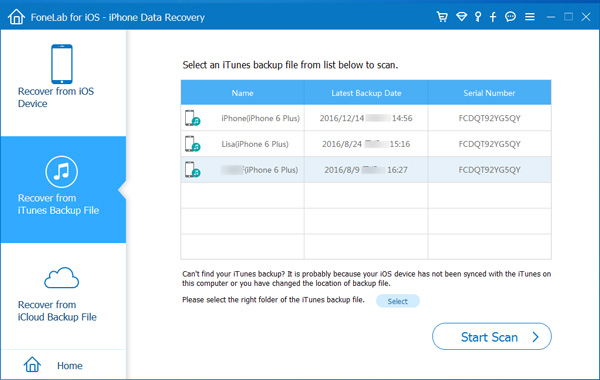 Step 3 Seconds later, all the data, including deleted and existing files, will be scanned out and listed in categories. You can find certain information by clicking relevant file category. For example, click Messages and all the messages will be listed in the middle column. Check each one and the content of the message will be shown on the right.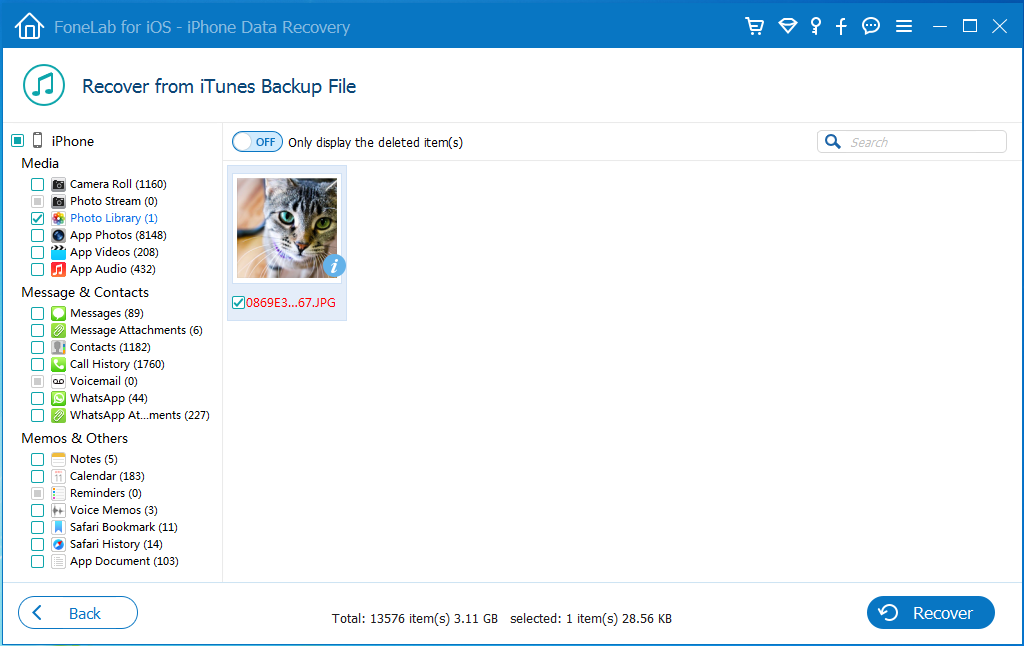 Step 4 If you want to restore the whole contents, click Recover directly. If you just need some certain files, uncheck the name of the backup file then check what you need one by one under separate category. At last, click the Recover button to start.
So easy, right?
Option 2. Recover Data from Locked iPhone from iCloud Backup File
Step 1 After launching the program, choose Recover from iCloud Backup Files on the interface, then log in your iCloud account.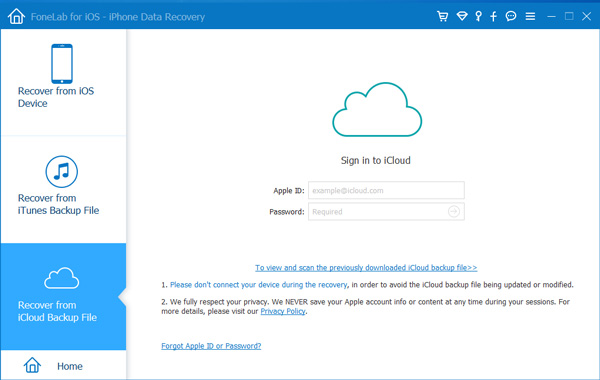 Step 2 Choose the most related backup file and download it. Then it will begin to scan your data.
Step 3 Choose the photos from the list and click Recover.
It also can help you recover contacts from iCloud. If you have a backup on iCloud, you can choose Recover from iCloud Backup File.
Method 2. Recover Data from Locked iPhone with iTunes
You can use iTunes to orgranize iOS data between device and computer easily. It helps you reset or restore iPhone, transfer iPhone photos, songs, videos, movies and more. So, it also can help you to recover data from iPhone if you have use it to back up data before.
Step 1 Launch iTunes on computer, then connect iPhone to computer. (What to do if iPhone not showing up on PC.)
Step 2 You can choose restore all iPhone data through device icon > Summary > Restore iPhone here. Please keep in mind that your existing data on this iPhone will be wiped permanently, you should backup iPhone if you don't want to lose your data.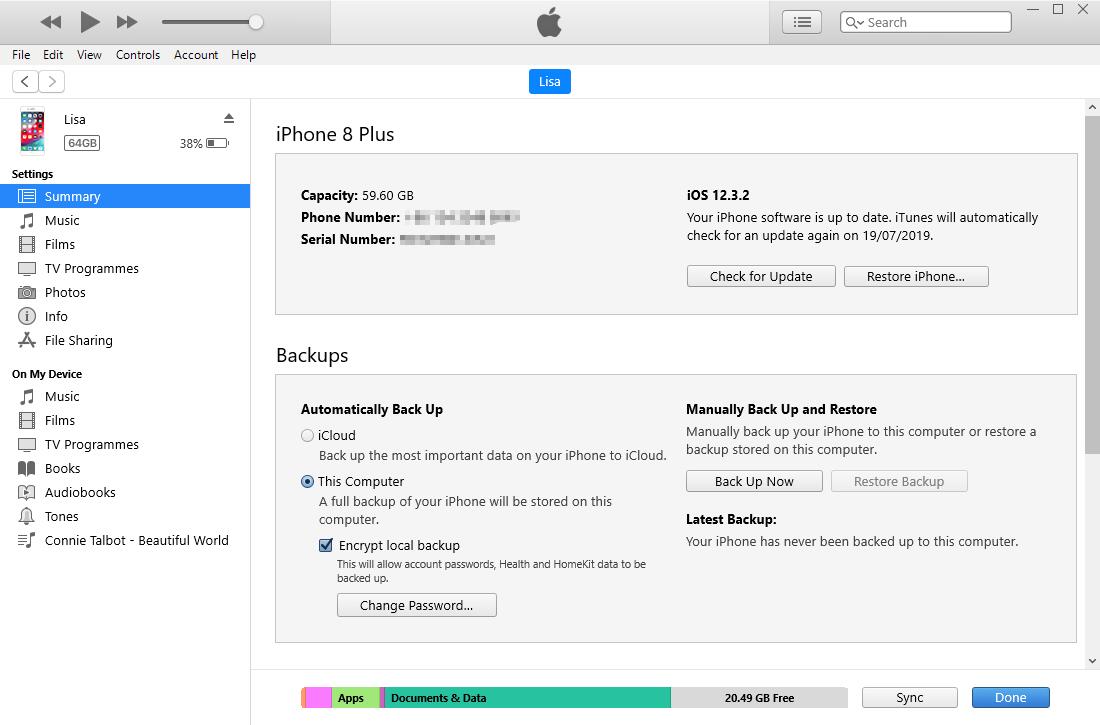 Of course, you have other choices to restore iPhone data individually. There are different sections on the left pane, like Photos, Music, Film, Books and more. You can choose one of them, then check the box to sync data with ease.
Method 3. Recover Data from Locked iPhone with iCloud
iCloud is another Apple way to backup and restore iPhone data without a computer or iTunes. It enables users to manage data no matter when.
There are 3 otpions to restore iPhone from iCloud backup file. Check demonstrations as below.
Option 1. Restore iPhone Data from iCloud Webpage
If you don't want to download another program on computer, this is the better choice for you. Just visit iCloud.com on computer browser, then log in your account. Choose data from the window and find what you want. Finally, simply save them to computer.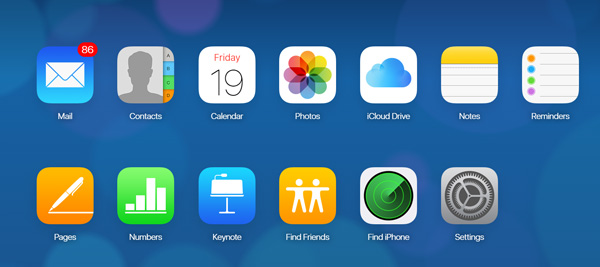 Option 2. Restore iPhone Data with iCloud Program
If you want to manage data more convenient and don't mind to download the program, you can try iCloud on PC. After that, you can check the box next to iCloud Drive, Photos, Bookmarks and more to manage them effectively.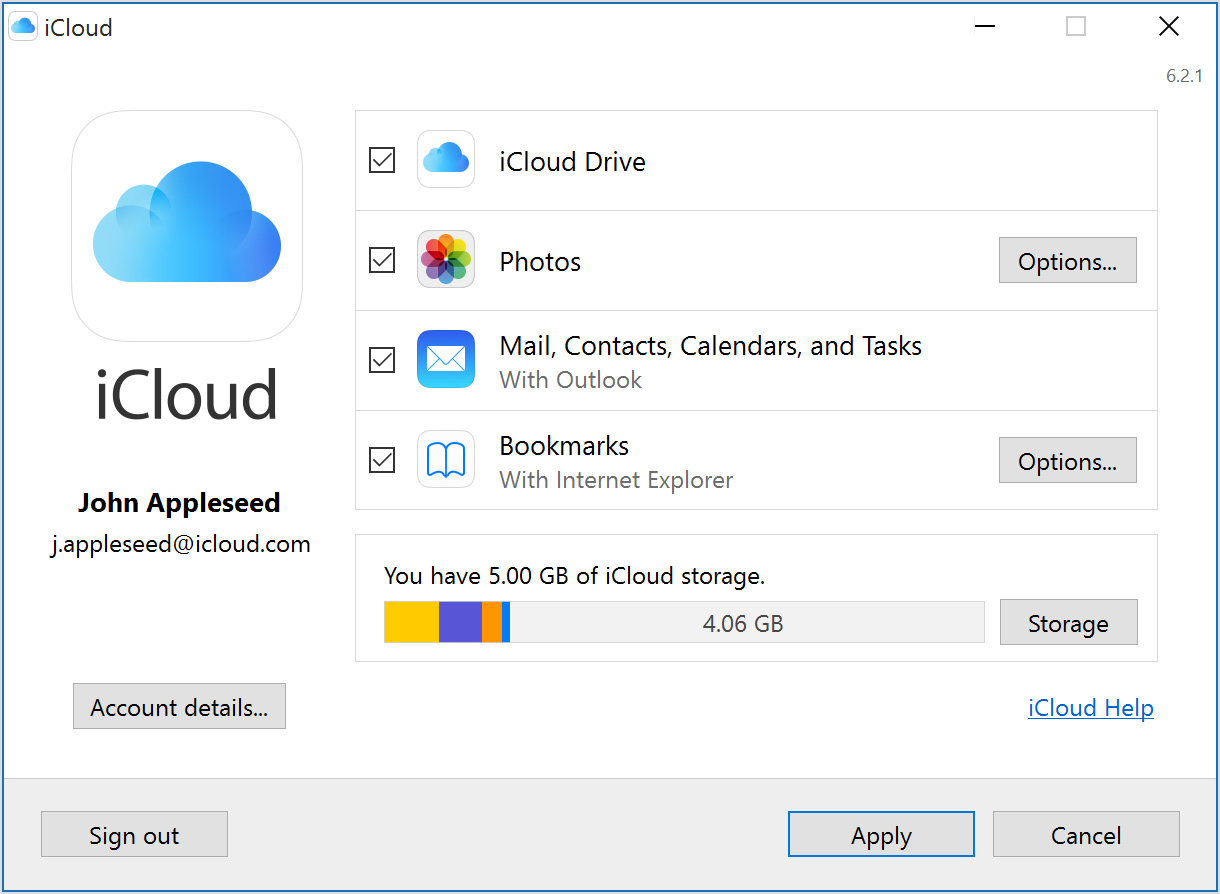 Option 3. Restore iCloud Data via iPhone Settings
The last chance to restore iPhone data from iCloud is using iPhone settings. As you might know, it will overwrite data on iPhone thoroughly. Below is detailed tutorial.
Step 1 Factory reset iPhone through Settings > General > Reset All Content and Settings.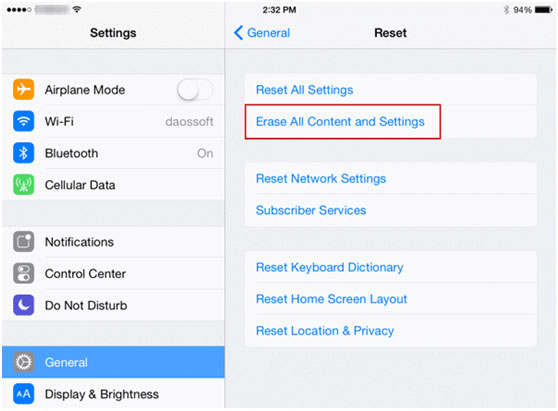 Step 2 After that, follow the on-screen intruction on iPhone to set up your iPhone.
Step 3ChooseRestore from iCloud backup and choose a backup to restore from.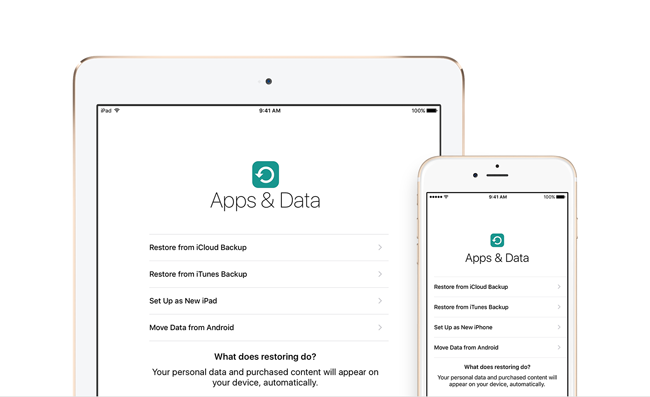 Method 4. Recover Data from Locked iPhone with USB Cable
If you have transferred iPhone photos and videos to computer, it can be one of solutions to get your data back.
Just connect iPhone to computer, and then drag and drop the photos from computer local folder to device folder. It supports photos and videos only.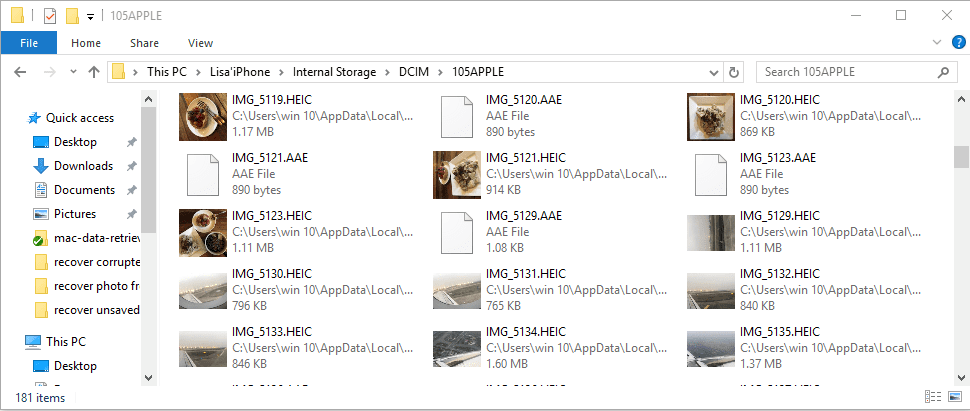 Method 5. Recover Data from Locked iPhone with Google Account
Google account not only available for Android user, but also supports iOS user. It helps users to manage photos, videos, contacts, mails, calendars and more with one Google account.
If you have the custom to sync these data with Google account, you can also use it to restore iPhone data.
You can visit their webpage as below to view and save them to computer. Or log in Google account on device and sync the data on iPhone with ease.
Photos will back up to Google Photos.
Contacts will back up to Google Contacts.
Calendar will back up to Google Calendar.

2. How to Unlock iPhone
If you have forgotten the passcode on your iPhone, you will have to restore the device to unlock iPhone.
To restore your iPhone -- which deletes all of your data on the iPhone use the following directions.
If you have previously synchronized your iPhone with iTunes on a computer, you typically still can backup recent additions to your iPhone by connecting it to the same computer you have used before without having to enter the passcode.
After the backup, you just need to Restore your iPhone and have the backup copied onto the iPhone with iTunes.
Apple's official instructions to restore an iPhone with iTunes are:
Step 1 Connect your iPhone to your computer that you have previously used to sync the device.
Step 2 In iTunes, click the iPhone icon, then Summary at the top of the screen.
Step 3 If iTunes doesn't automatically synchronize your iPhone, do so manually.
Step 4 Click Restore iPhone. Follow the onscreen instructions to complete the restore process. When restoring, it is recommended that you backup the iPhone when prompted.

Step 5 When iOS Setup Assistant asks to set up your iPhone, choose Restore from iTunes Backup.
Step 6 Select your device in iTunes and choose the most recent backup of your iPhone.
After this process, your iPhone should be restored with the information from its last backup, but it no longer will have the passcode enabled.
If you have been using iCloud to backup, you may be able to restore the most recent backup from iCloud to reset the passcode.
If you never synchronized your iPhone with iTunes or iCloud, the only option is to restore the iPhone as new, which will delete all of your personal information.