Top 5 iPhone Clean Masters to Wipe iPhone Data [2020 Updated]
You may encounter this circumstance, your iPhone notices you that you can't take a photo because there is not enough storage to save another photo any more. You can manage your storage in settings. But you have tried to remove unrequired files and apps, space is all the same not enough.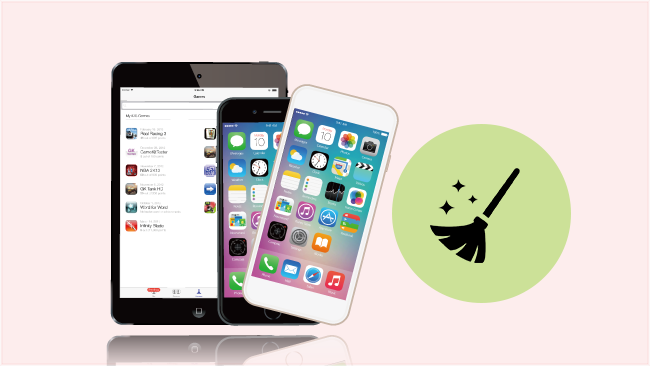 If you are using an iPhone without acceleration for a long time, it is better that you can clear the cookies, cache or junk files to make your device with bigger space and run more smoothly.
Therefore,
You should have problems about which iPhone cleaner is better, and how to use it. Here we will introduce 5 convenient iPhone Data Clean Masters for you to remove unwanted files easily and thoroughly.
1. Top 5 iPhone Clean Master
It is an easy and safe iPhone Cache Eraser, which ensures your cleaned data cannot be recovered. What you need to do is connecting, selecting and confirming after downloading and installing. Please note that if you want to donate or resell your device and have backed up all data on your computer, choose the High Level to erase all your data. The security standard is based on the U.S.DoD 5220.55-M, which guarantees your data privacy and takes a load off of your mind.
2. PhoneClean
PhoneClean is a multifunctional device cleaner for users. It can erase different data from your device, as well as fix various of iOS problems without jailbreak requirement. You can't imagine that such a useful tool has a simple and pleasant interface and make you feel comfortable and remove cookies, junk files or other unwanted data from your iPhone with facility.
3. CleanMyPhone
CleanMyPhone is not only an iPhone cleaner which helps you to remove the junk files, cache files, etc., but also an efficient file backup tool. It can erase different files from device thoroughly to bring data security to users. And you can use it to manage a number of apps on your device if you don't want to find them one by one. Before erasing data, you can back up your precious data to your computer easily. It is a convenient tool to manage your data with simple clicks.
4. iMyFone
iMyFone helps you to detect and clean more than 30 kinds of junk files and temporary files, it can compress photos without loss, mass delete photos and massive videos according to different sizes with auto backup for original files on your computer. You can also use it to delete temp files, large files, etc. It allows you to preview so you won't erase important data without backup. If you want to recycle or donate your device, it is a good choice of space cleaner for you to erase your data permanently as a new phone.
5. Coolmuster iOS Cleaner
Coolmuster iOS Cleaner is a junk cleaner which can help you to remove all junk files, such as crash log files, downloaded temp files and app cookies, etc. It allows you to choose which files you are deleting, including app caches, user storage files, photo caches and above mentioned items. Choose this cleaner if you don't want the caches and other junk files to occupy your device storage.
You may want to know how to use these programs to clean junk files on your iPhone. Each software has its own specifications, we will recommend FoneEraser for iOS for you here because of its high efficiency and safety. There are three levels for options, you can choose one from them to ensure the data you want to remove from your device is unrecoverable.
2. How to Clear your iPhone Cache with FoneEraser for iOS
If you want to erase all data from your iPhone with trash cleaner permanently and completely, please check below tutorial to clear your search history, YouTube history, Safari cookies and more from your iOS device.
Downloading and installing.
Download and install the software on your computer, and then it usually will be launched automatically.
Device and computer connection.
Plug your device into your computer and unlock it. Tab Trust if the notice pops up on your device screen.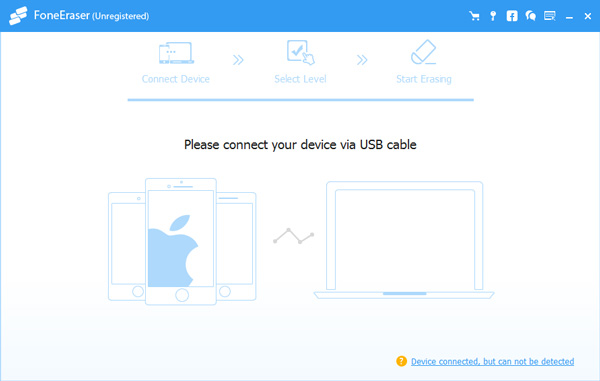 Choose Erasing level.
There are three levels you can choose, so you can choose to overwrite all the data on the device with zero file, junk file or all data to ensure the files cannot be recovered.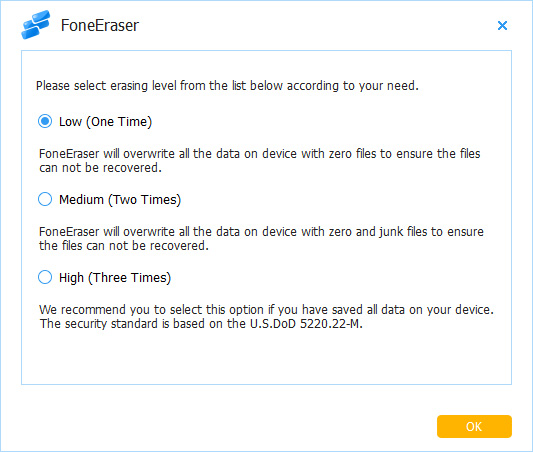 Start to erase your device data.
Click Start on the right and then click Yes to move on. It will take minutes to finish the whole procedure.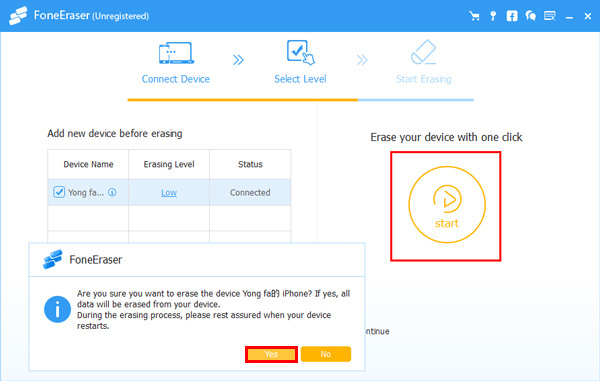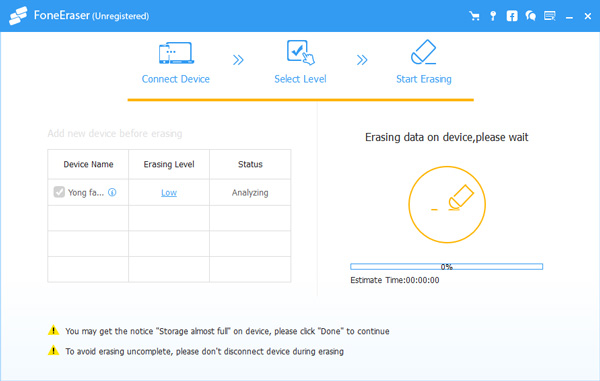 FoneEraser for iOS allows you to remove various of data from your device completely, including text contents, media files, app data, documents and settings. No matter what you want to clear from your iOS device, FoneEraser for iOS can help you to solve these problems easily and safely.
Related Articles: