Record Voice Over Music | The Top 4 Ways in 2022
I want to record my audio while playing music background on computer, is it available to do this at by my own? How can I record my voice over music?
As the above-mentioned similar situation, people always have the need to record voice over music. Such as someone wants to record singing while playing music, someone prefers to record narrations for their tutorials.
No matter what you want, in this post, you can get the methods suit you best.
1. Record Voice Over Music with FoneLab Screen Recorder
The first recommendation in our list is FoneLab Screen Recorder, which is a powerful tool packed with various features. It is great when creating a video tutorial or online course as it helps you add voice over to the audio or video recording with ease.
It also comes with video editing tools, webcam recorder, advanced recording features and more, so you can add annotations, capture video call, record excludes windows, etc.
Step 1Go to FoneLab Screen Recorder official site, click Download button. Then follow the on-screen instructions to install the program. It will be launched automatically after that.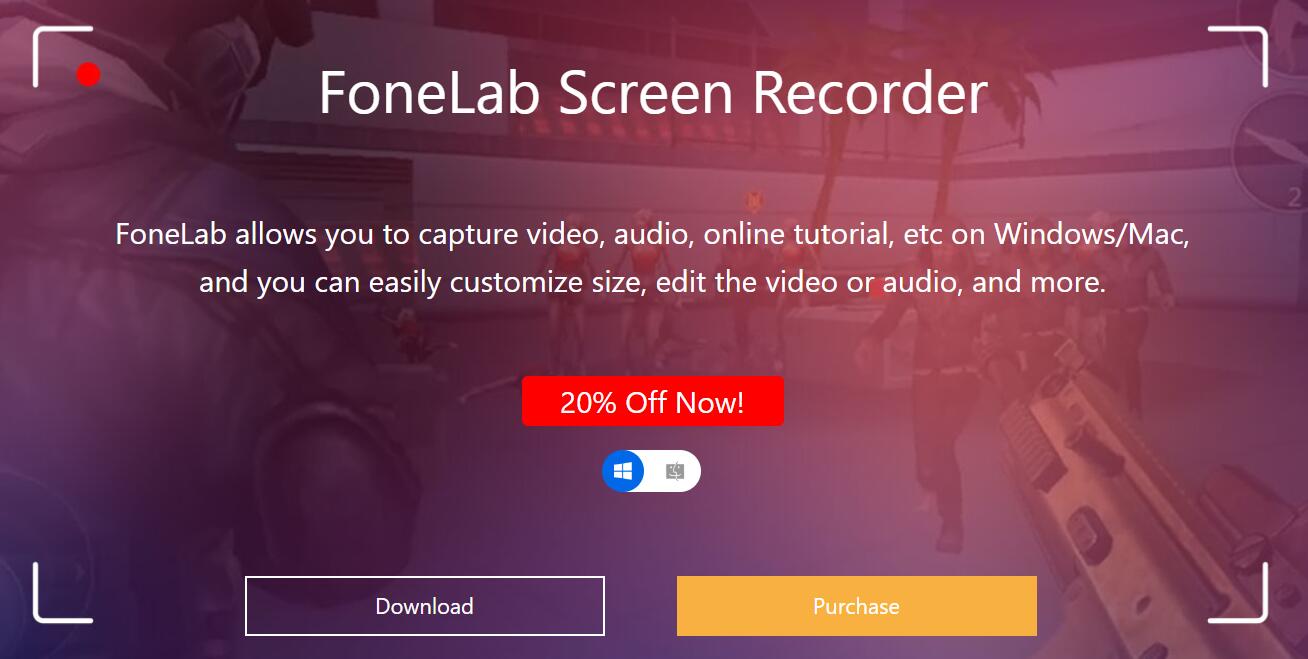 Step 2Click Audio Recorder in the main interface. You can see options including System Sound and Microphone. As you need to record your voice and background music, you should enable both of them here.


If you prefer to record video while playing music, you should select Video Recorder instead. Moreover, you can enable Webcam here if you also want to record your face in the video.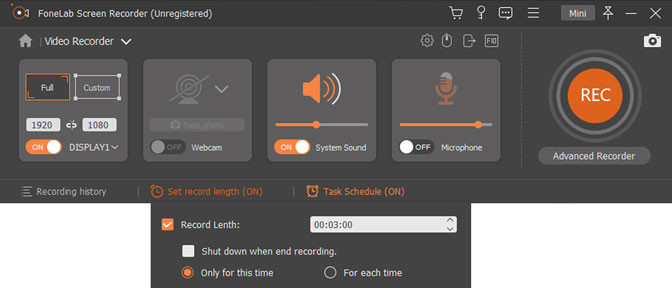 Step 3Play music on computer, then click REC button to start recording.
Step 4Click the stop button if it is done. Save recording to computer location.
2. Record Voice Over Music via iMovie
As for Mac users, iMovie is one of the most popular video editing tools on computer, iPhone or iPad. It is often utilized to trim unwanted parts of videos, change the sequence of clips, split a clip or many others.
People who familiar with iMovie found that it is helpful to record voice over music through iMovie.
To begin using this tool, you can follow steps below.
Step 1Import the video or audio file you want to timeline, place playhead to the position you want to record your voice.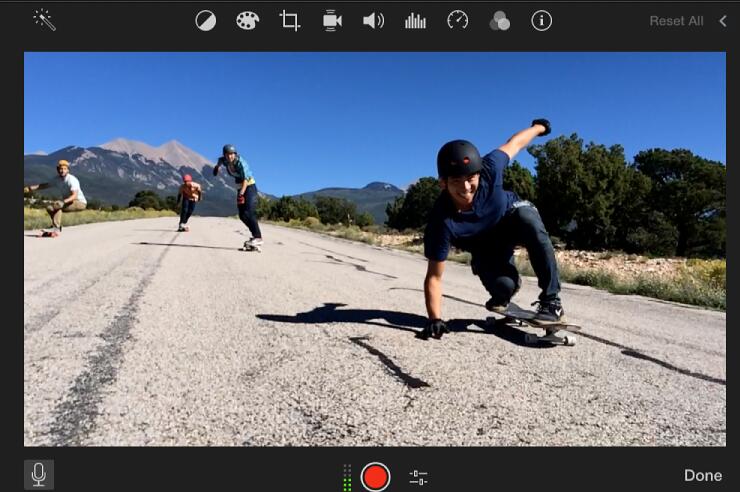 Step 2Click the audio-like icon, then adjust the recording settings.
Step 3Click the red record button to begin recording. Click it again whenever you want to stop it.
3. iPhone Screen Record While Playing Music
Some iPhone users might have questions about "can you play music while recording video iPhone", of course you can. In this part, we will introduce 2 proven methods.
Record iPhone Screen While Playing Music via iMovie
As you know, iMovie can be run on iPhone. For instance, you can easily get iMovie from App Store, then follow below instructions to record iPhone screen while playing music.
Step 1Download and install iMovie on iPhone, then put the video into iMovie.
Step 2Place the playhead at the video where you want to start recording your voice, tap the microphone-like icon to begin.
Step 3Tap the stop buttton when you are done.
Record Voice While Playing Music on iPhone through Screen Recording Feature
iPhone with iOS 11 and later versions comes with a built-in screen recording feature to capture on-screen activities on iPhone. According to users' requirements, Apple release a newer iOS with audio recorder after you enable the feature.
As a result, iOS screen recording feature can be one of the workable solutions to record voice while playing music on iPhone.
Step 1Enable iPhone screen recording feature through Settings > Control Center > Customize Controls > Screen Recording. Tap the green + icon if you haven't done it before.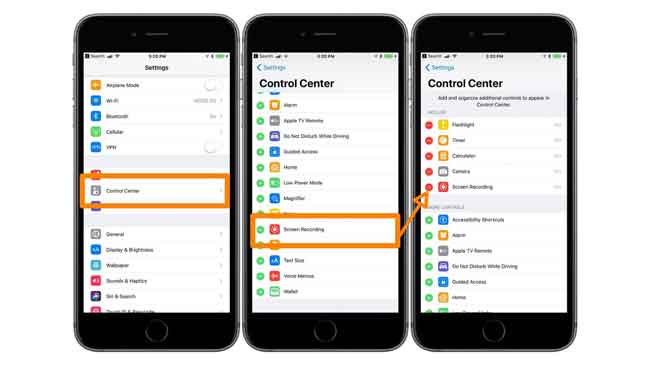 Step 2Swipe down to get the Control Center if you are using iPhone with Face ID, as for iPhone with Touch ID should swipe up to get it. Then hold screen recording icon until a new window pops up, hit the microphone icon to turn it on.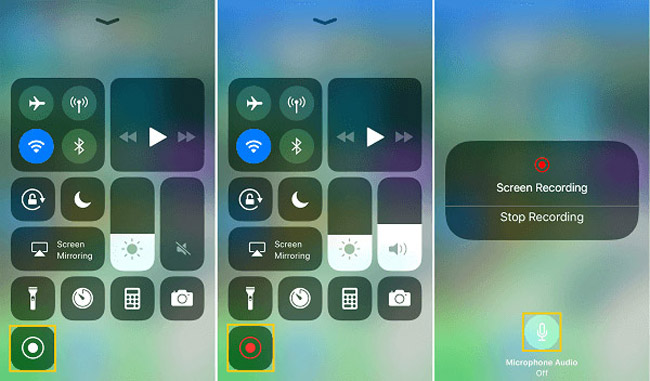 Step 3Tap Start Recording.
Step 4Tap the red button on the upper-left corner of the iPhone screen to stop recording when you are done. The recorded videos will be saved to Photos app.
Finally, searching app on iPhone to record voice while playing music might also be an option to solve this problem. You can easily choose one suits you best.
4. Record Audio While Playing Music on Android
Unlike iPhone, you have no choice but the third-party app to record audio while playing music on Android. Most built-in audio recorders on Android will an overkill as they ask you to make a choice for recording external audio using microphone or system sound from your phone.
If you want to play music while recording video on Android, the third-party application should be the final chance.
App to Record Singing With Music
Here are 3 recommendations for you.
Top 1. Easy Voice Recorder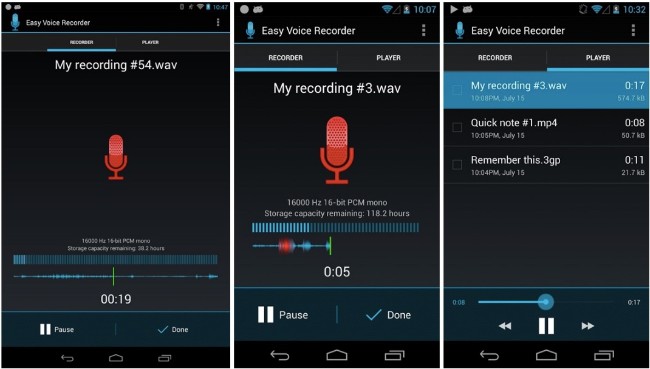 Top 2. TuneWiki–Lyrics for Music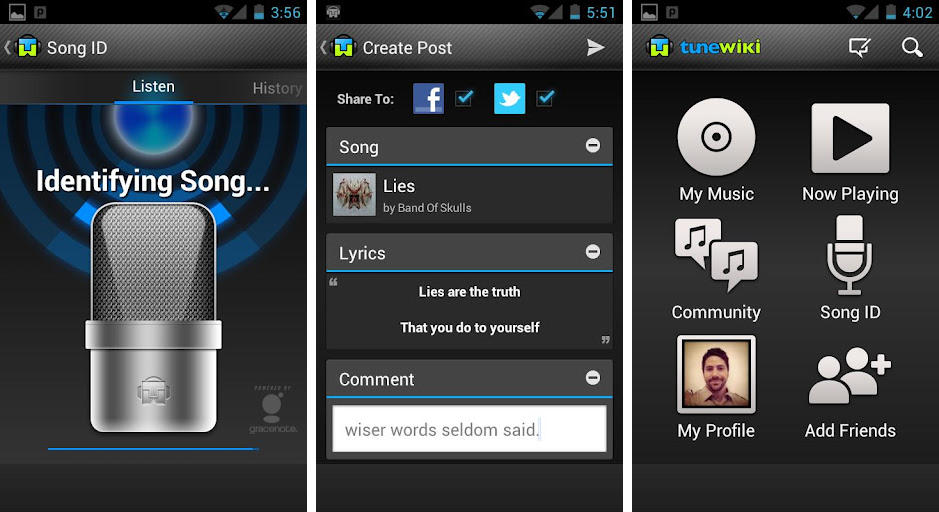 Top 3. Vocal Ease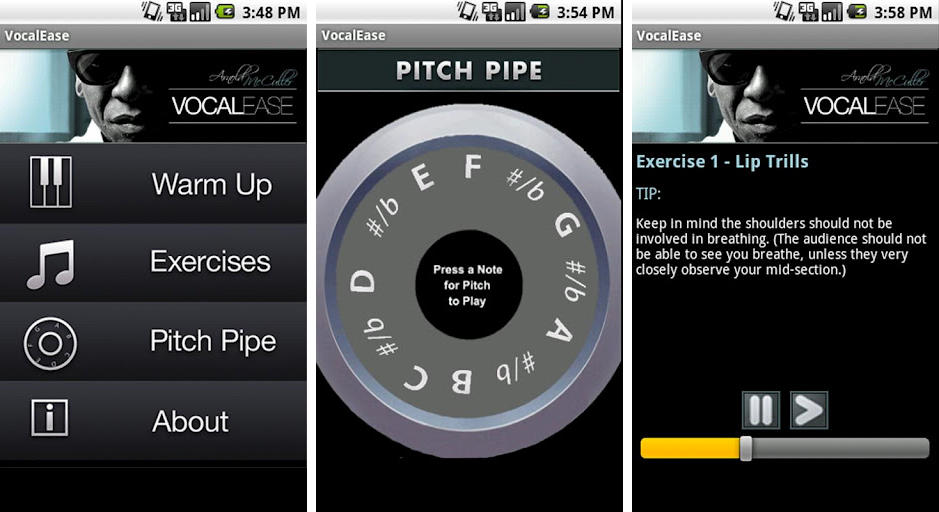 That's all about how to record voice over music on computer and mobile phones. FoneLab Screen Recorder helps you record voice while playing music without noise. Why not download and have a try now!