Recover iOS Data Now
Recover your data from iPhone to computer easily.
[Ultimate] Utility Ways to Recover Deleted Videos from iPad
When I added music to my iPad with iTunes on my new computer, I lost the video on my iPad. These videos are precious to me, which are hard to be found anywhere else. How can I recover my deleted videos from my iPad? Any help would be greatly appreciated.
iPad has always been an ideal video player, because of its high resolution and fluency. But it is not rare for users to accidentally lose these videos purchased from iTunes or taken by iPad built-in camera app. Like the above case, after you replace your computer and sync the iPad with iTunes on the new computer, the video on the iPad will be lost easily.

Therefore,
Before I share ways to restore deleted video on iPad, I must briefly explain how to move the iTunes library from your old computer to the new one.
1. How to Move iTunes Library to The New Computer
Step 1Organize library files
Videos and music used by iTunes may come from different files on the computer, so it is a nuisance to find the original file one by one. Fortunately, iTunes can easily put copies of all the files in iTunes Media folder.
On the iTunes interface, click File > Library > Organize Library, check Consolidate Files and click OK.

Step 2Move the iTunes folder
On the iTunes interface, click Edit > Preferences > Advanced and look at the iTunes Media Folder Location. Then go to copy the iTunes folder from your old computer to the new one. Please copy the entire iTunes folder instead of iTunes Media folder.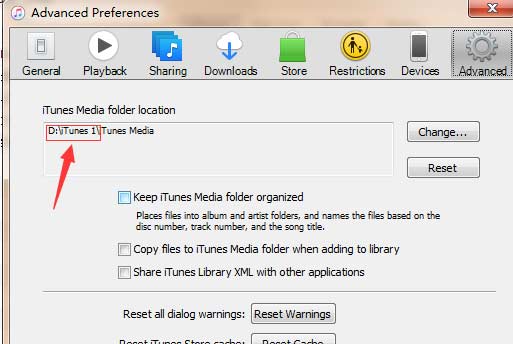 2. How to Recover Deleted Videos from Recently Deleted Album
This way is only available for the videos taken by the iPad built-in camera app.
The deleted items will be stored in the Recently Deleted folder for 30 days. After videos lose, the first thing you should try is to find them from the Recently Deleted Folder.
Step 1Open Photos app on your iPad.
Step 2 Tap the Album on the bottom of the screen.
Step 3 Find the Recently Deleted album and tap Select on the top.
Step 4Choose the items and tap Recover.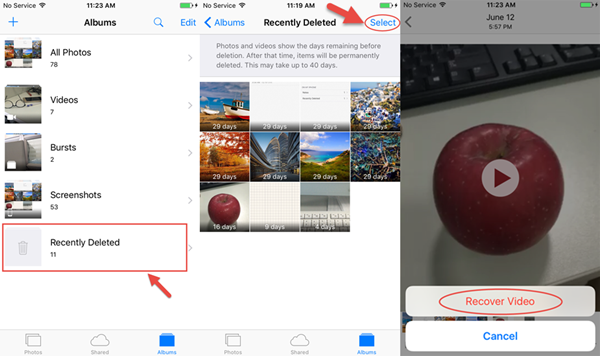 3. How to Recover Old Deleted Videos on iPad from Backup
This option is limited to that you have an available backup to restore from. It's impossible to get back deleted videos if you don't have backed them up to iCloud or iTunes.
It just allows you to restore all data from backup instead of only the videos. And, in the process of restoration, the backup you chose will replace all the current data on your iPad. As a result, you'd better back up the current data on iPad first.
Option 1 Restore iPad data from iTunes backup
Step 1 Open iTunes on the computer which has the backup files.
Step 2 Connect your device to your computer with USB cable.
Step 3 Click File > Device > Restore from Backup.
Step 4 Choose one to restore from the list of backup history.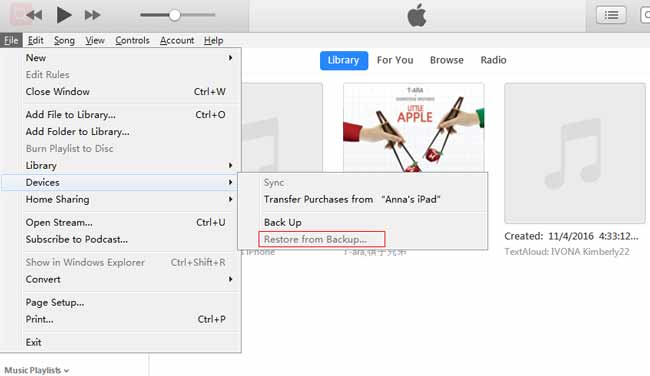 Option 2 Restore iPad data from iCloud backup
Retrieve videos from iCloud is another good option for you.
Step 1 Tap Settings > General > Reset > Erase All Content and Settings on your iPad.
Step 2Tap Erase again to confirm.
Step 3Wait for the iPad to restart automatically.
Step 4 When reaching the Apps & Data interface, choose Restore from iCloud backup.
Step 5 Enter your iCloud account and password.
Step 6 Depending on the date and size of each backup, choose one to restore.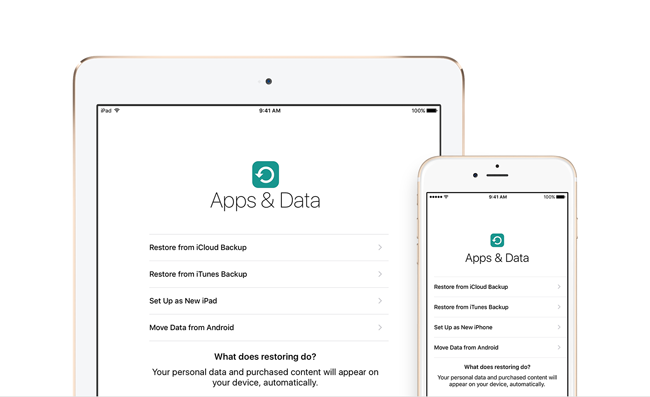 Now, you can pick one accordingly from above two options to recover your videos on iPad.
4. How to Retrieve Deleted Videos on iPad
If you still don't solve your problem, please try the third–party software. Fonelab - iPhone Data Recovery can help you recover videos both purchased from iTunes or taken by iPad built-in camera app.
Besides,
You can also use it to recover iPhone videos.
Step 1Run The Recovery Program
Free download and install the software on your computer which has the latest version of iTunes. The software will launch automatically.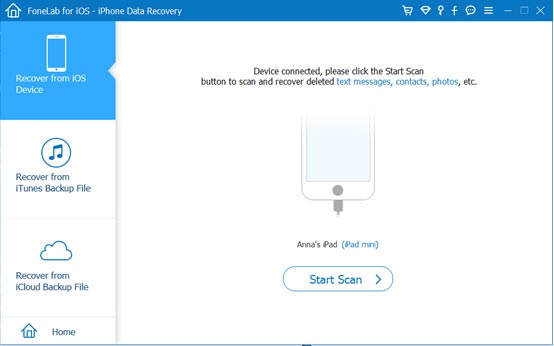 Step 2Analyze and Scan Your iPad
Connect your iPad to the computer via USB cable. Choose iPhone Data Recovery > Recover from iOS device. Click Start Scan and it will take minutes to analyze and scan all the data on the iPad .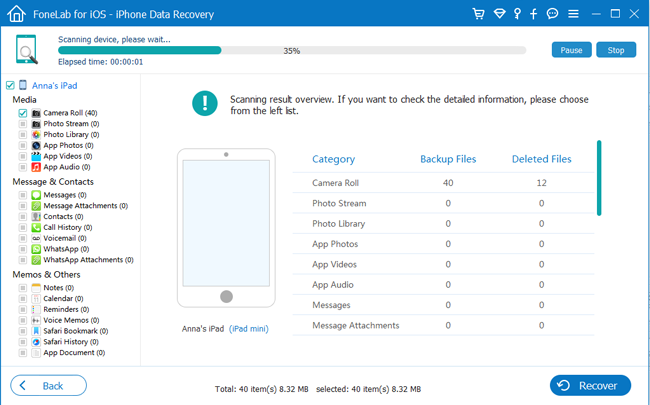 Step 3Preview and Recover Videos
The software will list the different types of files at the left sidebar. Click App Videos or Camera Roll and then preview the video at the right. Mark the desired videos and click Recover.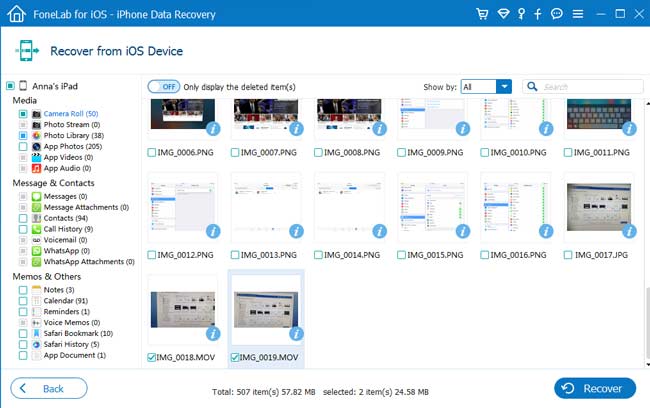 With Fonelab, you can also recover notes on iPad and restore iPad from backup .
It offers a 30-days free trial. You can click the below link to download and try for free.