FoneLab Screen Recorder
Capture video, audio and more with ease.
[Newest] Best Voice Recorder App for iPad - How to Record Voice on iPad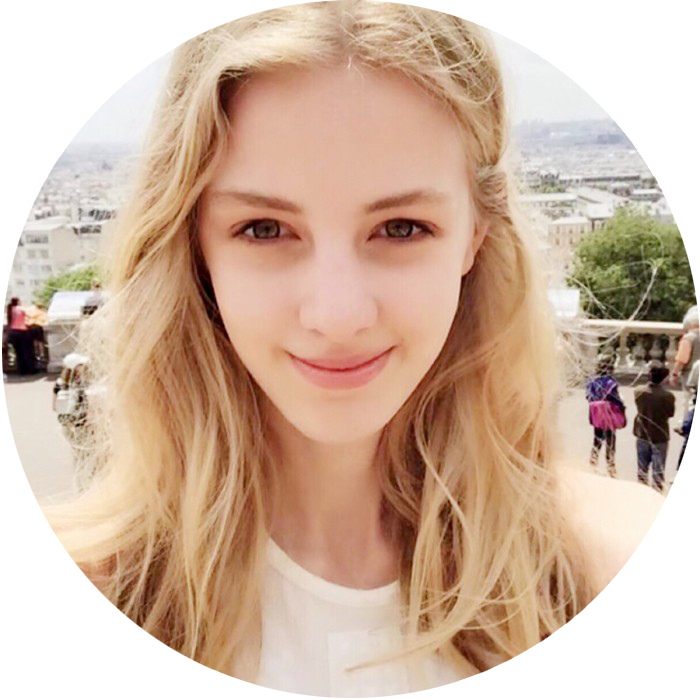 Posted by
Somei Liam
/ March 24, 2021 16:00
Audio and voice recording app is not only available to journalists. In many cases, we can also record the voice we like. Students can record their class content, and broadcasters can record their manuscript content. The recorded sound can be used to make music, or it can be used as a ringtone with a little cropping.
The iPad voice recorder apps featured below are free or relatively low-cost and range from basic, easy-to-operate apps to those with a full range of features like transcription services that even pros will appreciate.

Top 1: Voice Memos
Use Voice Memos app is the easiest way to record voice on iPad. Voice Memos is pre-installed on the Apple iOS 11.
When Voice Memos is turned on, recording audio operation is very simple. Just click on the Red Record button and you can start a new recording. But make sure your iPad is close enough to the sound source you want to capture, then click the Pause icon to pause the recording, click the RESUME button to resume, and then click Done button to complete.
Voice Memos allows you to do many things to your recording when you finish and save it. For example, you can edit its name by tapping it. The recordings name can be found under the Voice Memos heading in the top-left of the screen. If you want some ways to transfer Voice Memos, you can refer to how to transfer Voice Memo.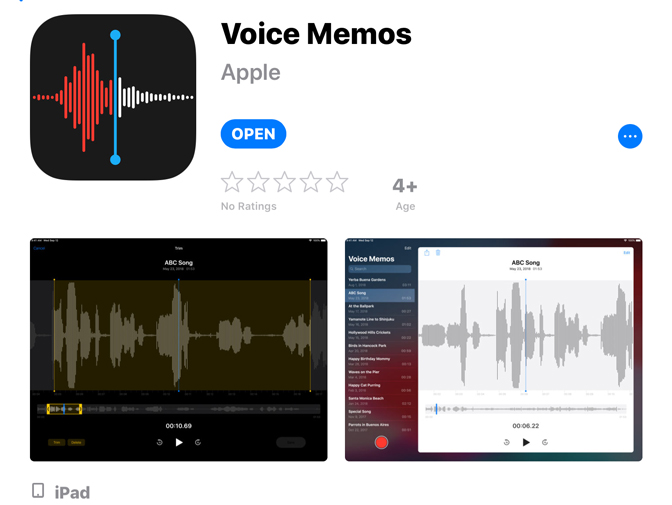 Top 2: Voice Recorder & Audio Editor
Except as an iPad voice recorder, Voice Recorder & Audio Editor consists of some advanced features like passcode protection for recordings, loop recordings, changing playback speed, supporting multiple audio formats and many more.
Voice Recorder & Audio Editor supports unlimited recordings, transcribed recordings (speech-to-text technology) and adding notes to every single recording. You can upload recordings to Box Cloud, OneDrive, Google Drive, DropBox, and of course iCloud Drive via Voice Recorder & Audio Editor. This voice recorder app supports sharing via Email, SnapChat, Instagram, YouTube, Twitter, Facebook, and even messages. You can also transfer your downloaded recorded files to PC via a USB cable or WiFi.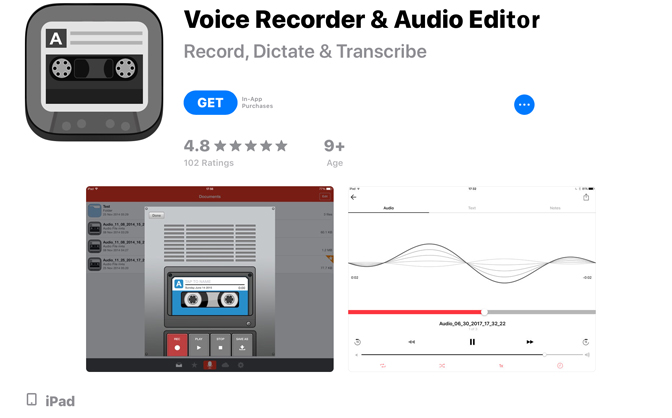 Top 3: Voice Record Pro
Voice Record Pro is a professional iPad voice recorder. It allows you to record voice memos and on-site sounds at unlimited length with configurable quality.
Recorded voices are in standard AAC/MP4/M4A format. Voice Record Pro can record directly in MP4 (AAC), MP3 (MPEG) and WAV (PCM) formats plus convert function for all supported formats.
There are a lot of pro features in Voice Record Pro. You can edit recordings, apply effects including pitch, reverb, and distortion. And can be export and import to Google Drive, Dropbox, Microsoft OneDrive, Box Cloud, and iCloud Drive; as well as export to SoundCloud and FTP servers. The premium version has the same features without the advertising.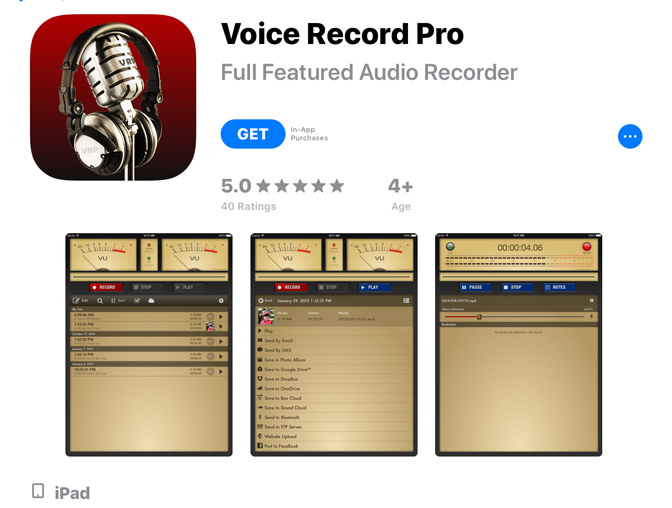 Top 4: Recorder Plus : Voice Recorder
Recorder Plus is an iPad voice recorder freeware that can be used to record professional-quality audio and playback sounds. The UI is modern, if not a bit cluttered at times. The app itself is free, with a huge variety of features available as in-app purchases.
This high-quality feature recorder app converts your iOS device into a recording tool. It supports audio formats like M4A, WAV, CAF, AND MP3. You generate three different qualities - High, Medium and Low. It also allows you to try the app, then unlocks only features you would use. So you don't have to pay for extraneous options. But if you purchase everything, it winds up being the most expensive option on the list. Recorder Plus supports iCloud Drive like Box Cloud, Google Drive, Web DAV, OneDrive, and DropBox.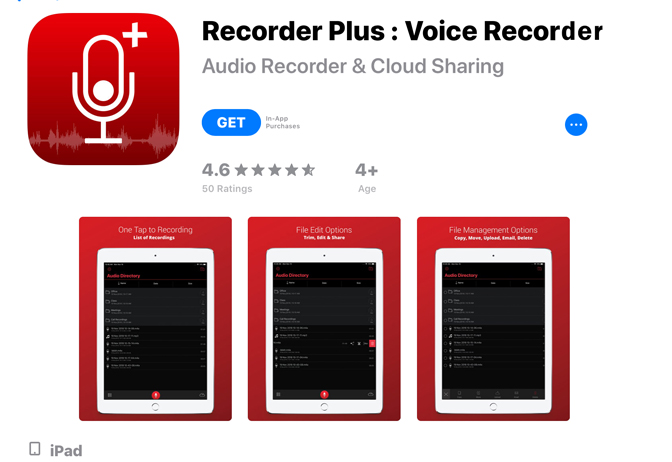 Top 5: Rev Voice Recorder App
Rev offers a low-cost and reliable transcription service that's handled by humans, but it also has a recording feature. You can trim the recording as well as email and save it in Dropbox, Evernote, and Google Drive.
This iPad voice recorder app can record in the background, which is especially handy. For those who use Rev's transcription services, the best feature is that you can press the Transcribe button to submit your file.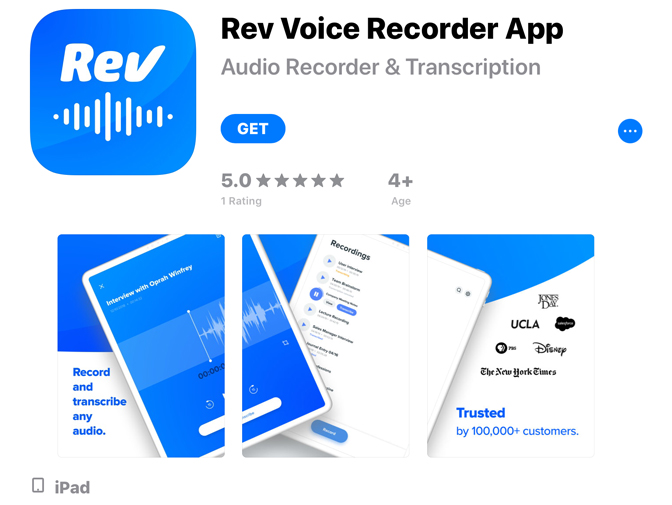 Top 6: Voice Recorder – Recording
A new, modern design makes it even easier to capture and share personal notes, family moments, classroom lectures, work meetings, speeches, interviews and more. Also, It can help you learn languages easily.
Editing tools like trim and cut let you fine-tune your recordings. And use other more functions to do even more to help you work efficiently.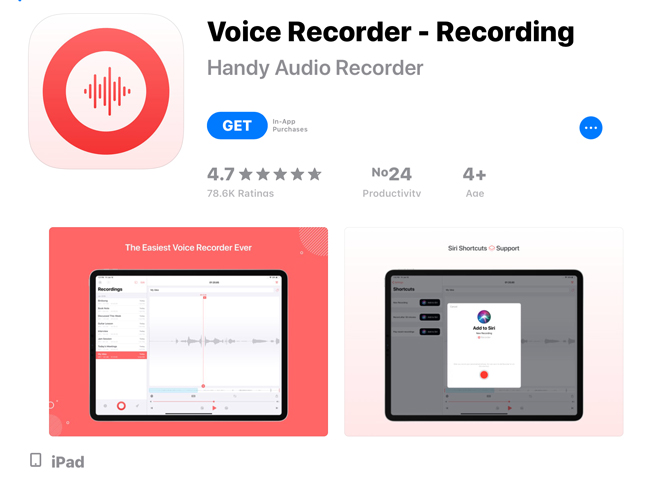 Conclusion
Hence ends the list of best voice recorder apps for iPad. Did you like the article?
Also, tell us if we missed your favorite iPad voice recorder app in the comments section. We will certainly enlist them.

FoneLab Screen Recorder
FoneLab Screen Recorder allows you to capture video, audio, online tutorial, etc on Windows/Mac, and you can easily customize size, edit the video or audio, and more.
Record video, audio, webcam and take screenshots on Windows/Mac.
Preview data before saving.
It is safe and easy to use.
If you want to record a computer video such as a game, then you can't miss this article: Top 12 best game recording software on computer.