Free Screen Recorder – Top 15 Programs You Should Know

Posted by
Lisa Ou
/ Dec 24, 2020 16:00
When you need to record online games on Windows and Mac, you can use some free screen recorders to get the desired videos. There are so many options, how to choose the desired one according to your requirement?

The article lists 15 free screen recorders to capture screen and record audio files on Windows and Mac. Just learn more detailed information about the features of these programs and differences from the following article.
1. Recommended Screen Recorder to Capture Screen Audio and Videos
FoneLab Screen Recorder is a versatile screen recorder to capture video, record audio and take snapshots. It is able to record gameplay, capture Skype chat and online tutorial with high quality.
Moreover, there are multiple editing and annotation features, which you can add arrow, line, text, callouts, and more. It is available on both Windows and Mac.
Record screen in customized size, record audio from system audio or microphone, and take a snapshot with different modes.
Edit recorded videos and captured snapshots with arrow, text, line, rectangle, ellipse, and more with ease.
Set hot keys to start the webcam, record the files and take snapshots with keyboard directly.
Quick access and share all recorded videos, audio files and snapshots.

FoneLab Screen Recorder
FoneLab Screen Recorder allows you to capture video, audio, online tutorial, etc on Windows/Mac, and you can easily customize size, edit the video or audio, and more.
Record video, audio, webcam and take screenshots on Windows/Mac.
Preview data before saving.
It is safe and easy to use.
Step 1 Free download the latest version of screen recorder from the official website. After that launch the program to capture videos, record audios and take snapshots.

Step 2 Click the Video Recorder option that you can customize the capture window. Select the System Audio or Microphone to record audio files on your computer.

Step 3 After that you can click REC button of the screen recorder, you can take onscreen activities, such as gameplay, YouTube video and more. Once you end the recording process, you can save the videos in high quality.
Note: While screen recording, you can edit the videos; add text, line, and specific labels to the captured video.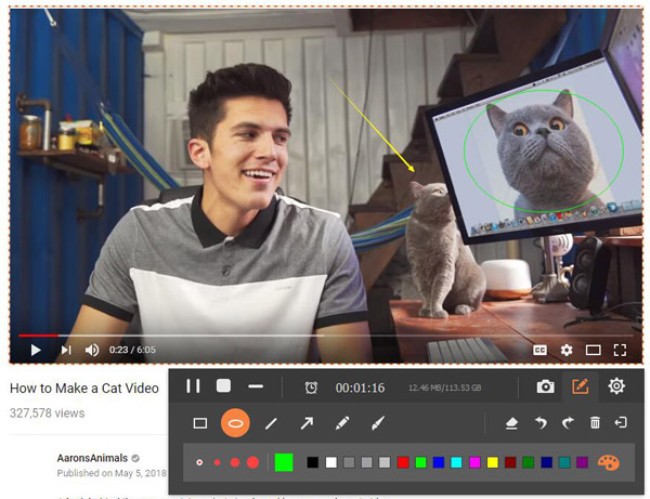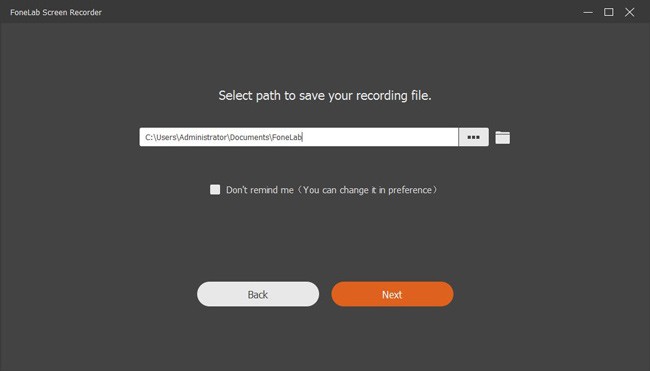 2. 15 Screen Recorders to Record Video and Audio on Windows and Mac
Bandicam
Platform: Windows XP or later
As for recording gameplay screen on computer, Bandicam should be a free capturing software. It enables you to record the target files in both DirectX and OpenGL.
Capture screen, voice and video simultaneously in an easy process.
Custom the logo for the video and real-time drawing features.
The recorded video for free version has watermark and minute limitation.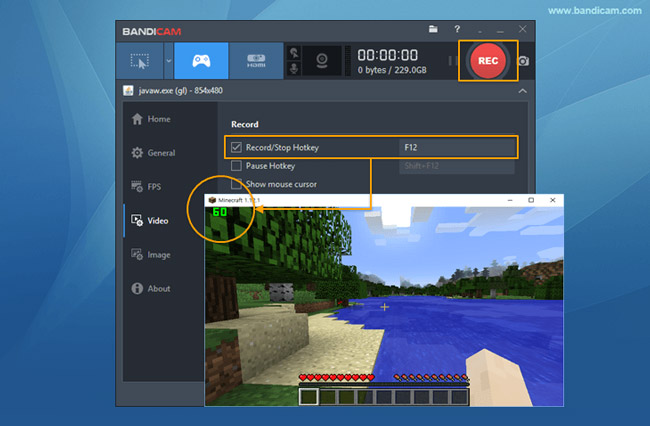 Fraps
Platform: Windows XP or later
Fraps is a free screen recorder to capture videos using DirectX or OpenGL graphic technology. It is able to handle difficult task in excellent outstanding quality.
Perform custom benchmarks and measure the frame rate.
Take screenshot with hotkeys and automatically named and time stamped.
Capture audio and video up to 7680x4800 with custom frame rates.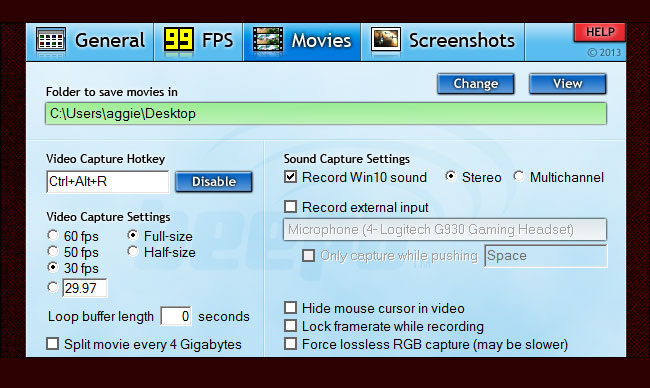 OBS Studio
Platform: Windows, Mac and Linux
OBS Studio is another open source screen recorder for video recording. You can complete free to capture the desired files with the program without any restriction.
Capture and mix audio and video of onscreen activity in high performance.
Access to a wide arrange of configuration options to tweak all aspects.
Stream live videos to Twitch, YouTube gaming, or even save project file.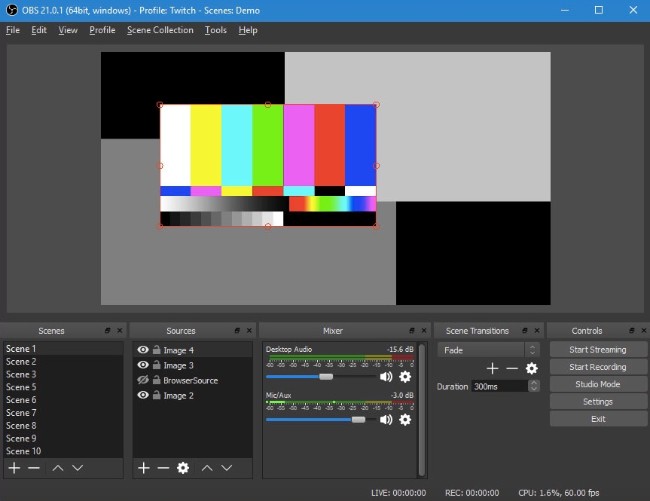 TinyTake
Platform: Window 7/8/10, Mac OSX10.8 or above
TinyTake provides multiple solutions to take screens and save to online storage. But for the free version screen recorder, which is available for personal use with limited functions.
2GB free storage space to share video files to cloud of TinyTake.
Multiple annotation tools to draw attention with highlighter and more.
Email, print and share recorded videos on local drive or Web.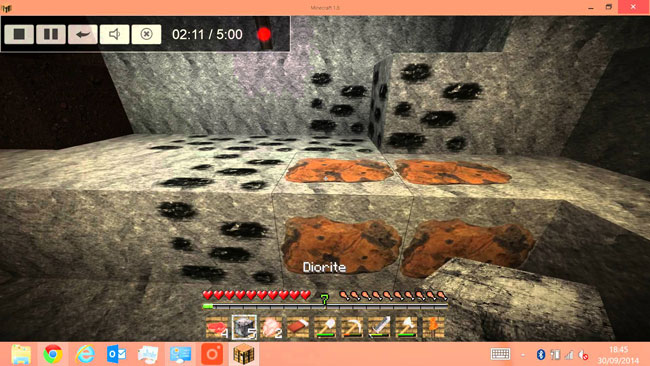 FBX
Platform: Windows XP or above
In order to record gameplay on Windows, you can take advantage of the FBX free screen recorder. What is more, you can also make the screenshot to GIF files for social media sites.
Work with a wide range of games, anything using Direct X and OpenGL.
Capture HD videos up to 120FPS and easily create highlight clips.
Use NVidia, AMD and Intel video processors to accelerate recording.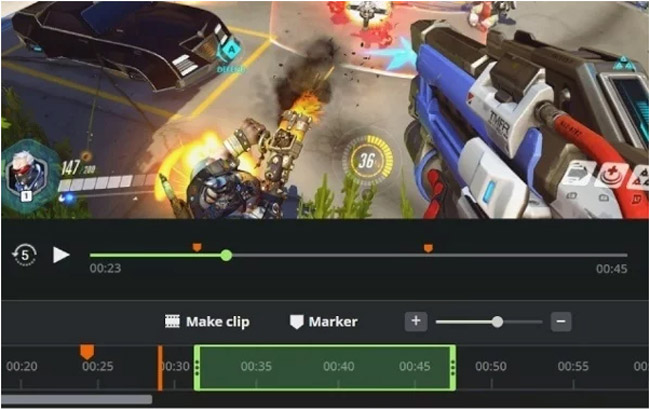 XSplit Broadcaster
Platform: Windows XP or above
XSplit Broadcaster is a simple but powerful free screen recorder software with limited functions. You can stream or upload the videos to Twitch, YouTube or Facebook directly.
Support all graphic cards to record video clips and audio files.
Display webcam and remove background using green screen.
There are various of plugins and integrations to make the video perfect.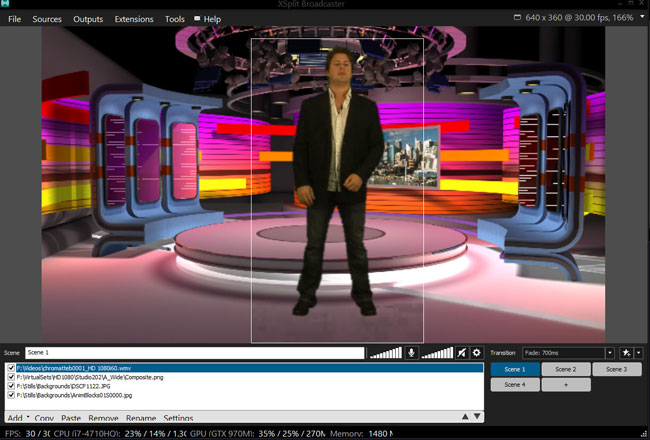 Monosnap
Platform: Windows and Mac
Monosnap is a simple free screen recorder with basic functionalities. You can capture full screen, part the screen or a selected window with multiple annotation tools to make the captured video vivid.
Crop area pixels prefect with 8X magnifier with an outstanding quality.
Highlight important details with pen, text, arrows and shapes.
Upload files to free cloud service within one click.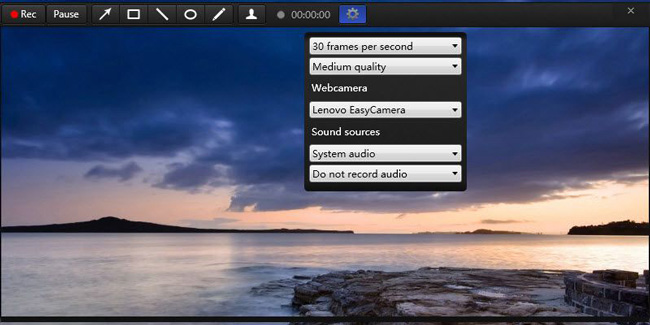 Screencast-O-Matic
Platform: Chromebook, Mac and Windows
Screencast-O-Matic enables you to capture the onscreen video, microphone and webcam. Moreover, you can also add narrations to the captured videos on Chromebook, Windows and Mac.
Adjust and capture any part of the screen for different purposes.
Narrate from your selected microphone as you record the audio files.
Add stock music and captions to captured files of the free screen recorder.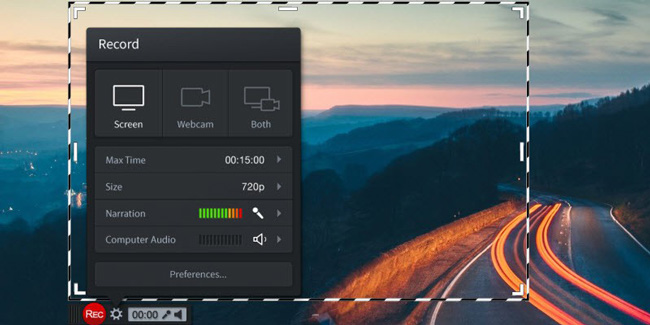 JING
Platform: Windows and Mac
JING is a basic free screen recorder from TechSmith. When you need to upgrade to a more powerful version, you can find the well-known Camtasia for different platforms.
Easy to use the screen recorder with multiple video tutorials online.
Share images and videos with others in real time of your computer.
Excellent support for the free version without payment.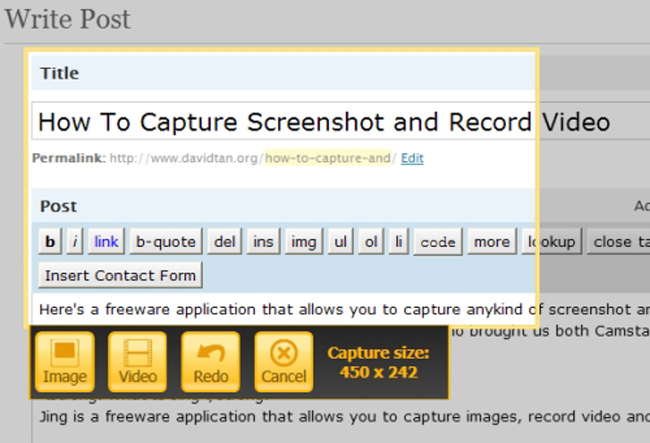 Icecream Screen Recorder
Platform: Windows and Mac
Icecream Screen Recorder enables you capture any area of screen as a screenshot or a video file. The free screen recorder is able to save the files in HD in a quick and hassle-free way.
Configure custom hotkeys to switch between different recording modes.
Draw outlines, arrows, shapes and add text to your screenshot.
Add custom watermark and webcam recording to captured videos.

Screencastify
Platform: Chrome
As for free screen recorder for browsers, Screencastify is one of the best solutions you need to take into consideration. Just install the plugin of Chrome to get the activities of Chrome browser.
Lightweight Chrome extension to capture video and audio files on browser.
Record smooth, HD screen and webcam videos with narration and more.
Share recorded video files to Google Drive or YouTube.
ApowerREC
Platform: Windows and Mac
ApowerREC is able to live stream videos, record webcam footage and schedule video recordings. The free screen recorder is able to create, edit and share onscreen video clips.
Record screen, webcam footage, audio files as well as take snapshot on computer.
Convert video files to multiple other formats for different video sites.
Record video footages from Windows, Mac and smartphone.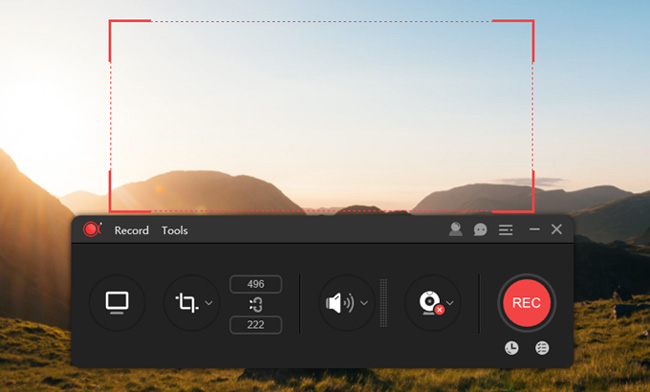 ActivePresenter
Platform: Windows and Mac
ActivePresenter Screen Recorder is able to create training videos, product demonstration video, software simulation or learning courses. The free screen recorder has more outstanding features as below.
Customized capture areas, screen resolution, audio input, etc.
Resume recording screen when you need have something important.
Hot key settings to start and stop the free screen recorder.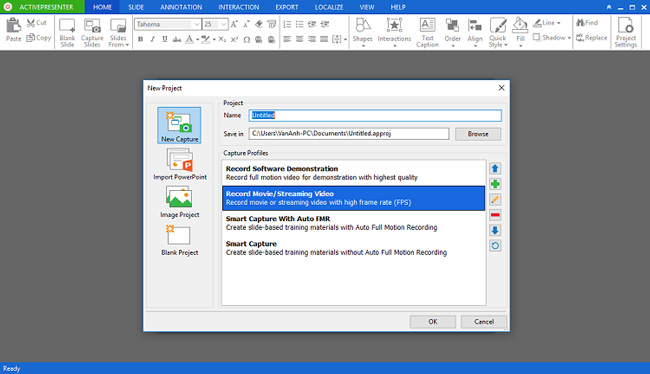 QuickTime Player
Platform: Windows and Mac
QuickTime Recorder is the default screen recorder for free to capture videos and take audio files. It enables you to record what's occurring on your Mac's screen or just a region of the screen.
Record iPhone activities as well as the onscreen activities on computer.
Multiple editing tools, or even further edit files on iMovie or others.
Convert captured video to other formats for different devices.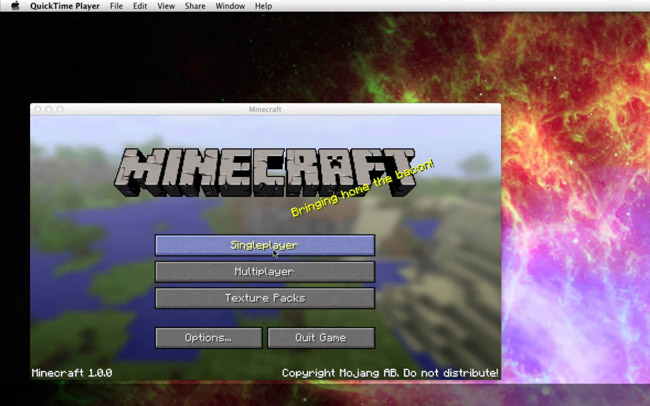 ShareX Screen Recorder
Platform: Windows 7/8.1/10
ShareX is a free screen recorder to capture onscreen videos in different modes, which you can customize workflows and save to more than 80 destinations.
16 types of screen capture mode to record screen on computer.
16 annotation tools to mark the important part of video clips.
It has a vast array of options to share files to social media sites.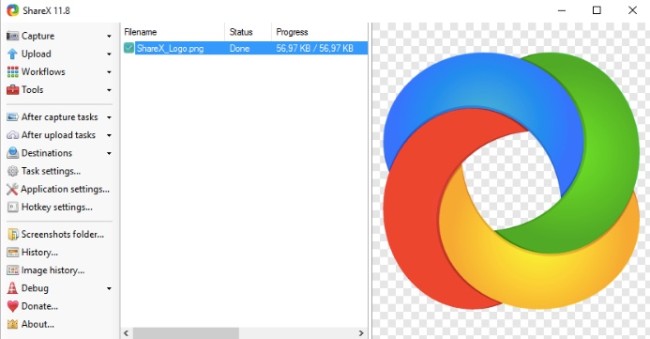 Conclusion
Whether you need to record gameplay or other onscreen activities, free screen recorder should always be a nice solution. The article explains the 15 best free capturing software to get desired videos. 
In order to get the videos with stunning effects, FoneLab Screen Capture should always be a best screen recorder alternative for Windows and Mac.