How to Change iTunes Backup Location in Windows 7/8/10
"Hi guys, my C-drive is full and iTunes fails to backup my iPhone X when trying to install the new iOS. How to change the default location of iPhone backup in Window 7?"

1. How to Change iPhone Backup Location to Windows 7/8/10
iTunes keeps the iOS backup folder on the system drive by default. Which will constantly reduce the system storage with the expanding iOS backup files you create.
So change the location of iTunes backup is recommended. You can follow the below step by step guide to change it.
Find the iTunes backup location according to the path mentioned above, then drag and drop the Backup folder to the new desired destination likess D drive.
After the original Backup folder is fully copied to the new destination drive, you can either delete it or rename it to Old backup.
Change iTunes backup location by following steps. These steps may be a little complicated and technical. But you will accomplish it finally.
At the original folder location, press the Shift key and right-click over the MobileSync folder.
Choose "Open command window here" from the drop-down menu.
Manually type the following sentence in the pop-up command window.

mklink /J "%APPDATA%\Apple Computer\MobileSync\Backup" "D:\Backup"

Note: D drive is the new iTunes backup location and Backup is the name of the iOS backup folder you just moved.

Then it will return a success in creating a junction and a new folder shortcut called Backup will appear in the original location.
Now delete the Old backup folder in the MobileSync folder.
Double click on the Backup shortcut, you will actually see the contents of D:\Backup.
You're all set!
The great advantage of changing iPhone backup location is to save your valuable system storage and lead to a more ideal system performance.
In conclusion, it's a bit difficult for basic users. So I highly suggest you should use the iOS data backup tool to backup your iOS device to computer or external hard drive without any hassle.
2. Something You Need to Know about iTunes Backup
I guess most of iPhone users know how to backup iPhone to iTunes, but how many of them know where are iPhone backups stored?
Let's get it clear where the exact iTunes backup location is:
For Mac users: The iTunes backup will be saved on below directories.
~/Library/Application Support/MobileSync/Backup/
For Windows XP users: The backup files will be stored on
C:\Documents and Settings\(username)\Application Data\Apple Computer\MobileSync\Backup\
For Windows Vista, 7, 8, and 10 users, you can find iTunes backups as following directory path:
C:\Users\(username)\AppData\Roaming\Apple Computer\MobileSync\Backup\
1. How to Backup iTunes library to An External Hard Drive
First, consolidate your media files:
Launch iTunes on computer.
On iTunes interface, find File – Library – Organize Library.
Select Consolidate files and then click OK. After consolidating your media files, you can back up your library and media files to an external hard drive.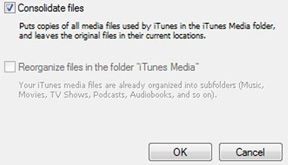 Follow steps to back it up.
Quit iTunes.
Find your iTunes backup folder.
Connect your external drive to computer, and drag folder from its location to the drive. Then it's done.
2. How to Delete iTunes Backup
From the iTunes interface, choose Edit – Preferences – Devices.
Choose the backup you want to delete.
Click Delete Backup.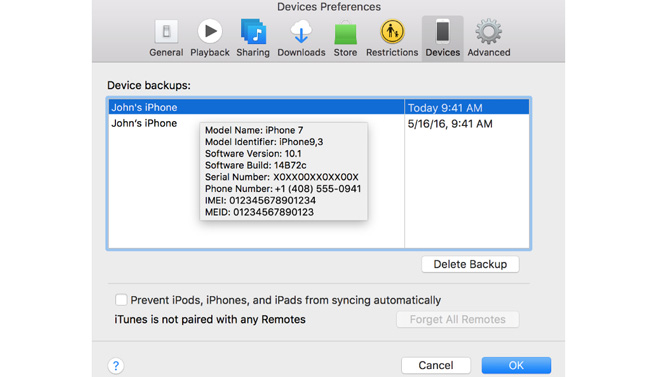 3. How to Backup iPhone to External Hard Drive
Are you also wondering how to backup iPhone to external hard drive?
There is a previous article teaching how to do it, but today I would like to show you a more straightforward way. You only need a tool called iOS Data Backup & Restore, which can selectively backup your iPhone contents to computer or external drive and restore contacts and notes to device.
Download the free trial version with below link accordingly and have a try.
The software will launch automatically once the process completes. Choose iOS Data Backup & Restore from the interface.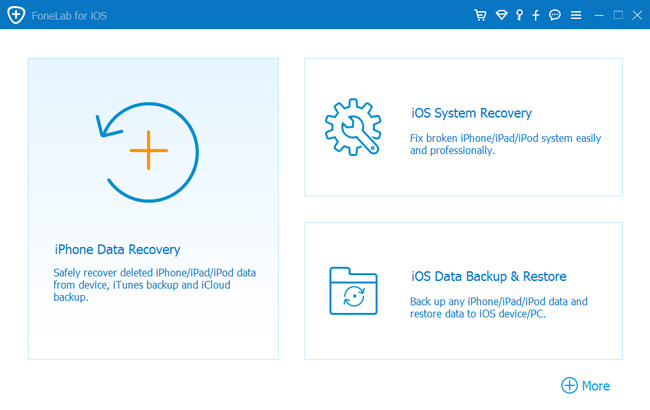 Connect your iPhone to the computer using the USB cable. Then tap Trust on your device home screen if it pops up.
Choose iOS Data Backup in this section.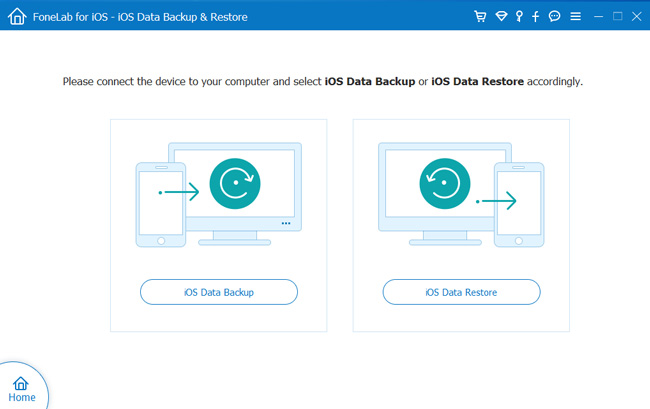 You can choose Encrypted backup if you want to protect your backup files with password. Or just select Standard backup to move on.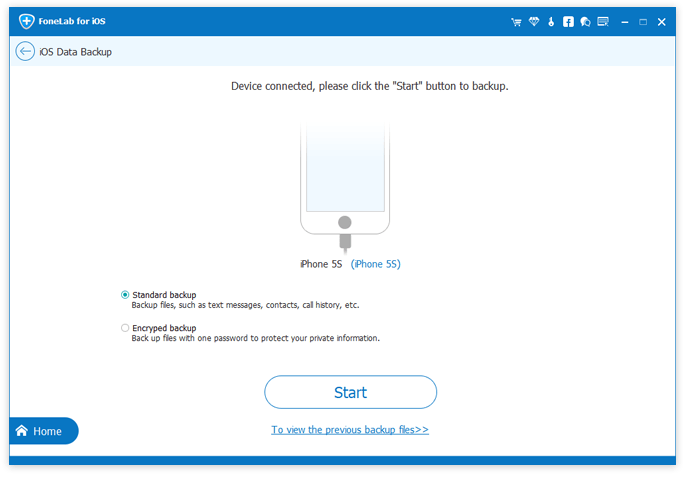 It allows you to select the type of data you want to backup. If you want to backup all data, just tick the box next to the Select All option on the bottom-left.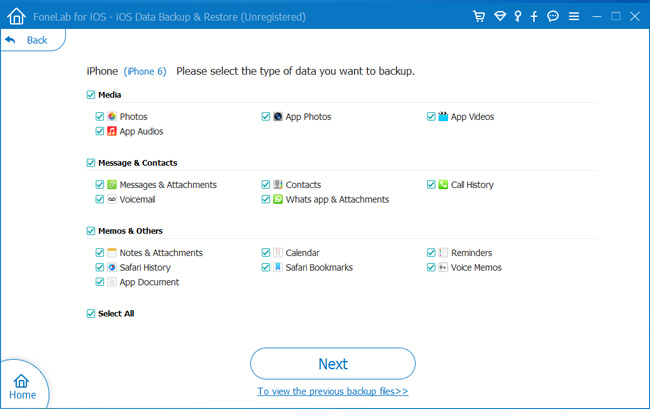 Click the Next button and wait for it.
Related Articles: