Best Free Conference Call Service in 2023 - How to Get the Best One
As the COVID-19, most of people choose to stay at home. It is not a simple issues can be fixed in short time, some people have begin to study and work at home. While, how can we finish the tasks what we should do together?
In this post, we will show you some convenient tools to use on desktop or mobile phone so that you can talk, meet or share whatever you want on the internet easily and safely.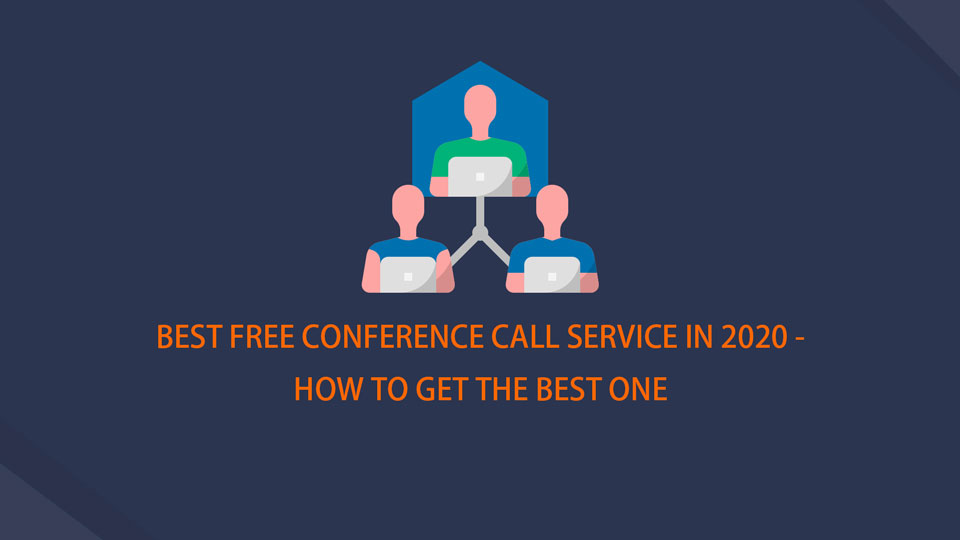 In this post, we will show you all about video conference software.
1. What's The Best Free Conference Call Service
There are tons of conference call services on the market, it is not easy to definite which one is the best. However, different situations encounter to people in daily life, you should choose the most suitable one as your requests.
Well, what you should consider about when you are selecting a conference call service?
Firstly, it should be easy to setup. It should be a piece of cake for a beginner.
How many callers you can host without limitations.
Whether you can mute the callers, announce new arrivals, etc.
If you can use it on mobile phone.
Call quality.
2. Free Video Conferencing Software
You can check below free video conferencing software comparison, then get one from them.
Zoom: Free up to 100 participants and you can get pro plan starts at $14.99/month.
Cisco Webex Meeting: Free up to 50 participants and high-quality audio and video are available.
Google Hangouts: Log in with your Google account and you can conference with up to 25 people.
UberConference: Free for up to 10 participants and you are allowed to upgrade for $15/mon.
TeamViewer: Allows participents to view or control your keyboard and mouse after permission.
Zoho Meeting: Upto 3 meeting participants (including presenter) and upto 10 webinar attendees. But VoIP/webcam sharing is available.
RingCentral: Free up to 100 participants. You can also get VoIP phone service plans.
FreeConference.com: Video conference calls can last up to 12 hours and you can have up to 5 participants in total.
GlobalMeet Collaboration: Provides HD video, web conferencing, screen sharing, meeting controls and unlimited meetings for up to 125 participants.
FreeConferenceCall.com: Free up to 1,000 participants. You can try screen sharing & private chat.
3. Best Video Conferencing Software
While if you think that it is worth to get a better program with paying, you can get another paid program from the following part.
Video Conferencing Software List
Skype: You can facetime with up to 32 people at once, and call 50 people at once.
GoToMeeting: Mobile app and Slack integration are supported. And you can have a free 14-day trial.
Join.me: It has 14-day trial and won't require a credit card. But it allows up to 10 participants only.
BlueJeans: Recording & cloud storage are available. Plans starting at $12.49/month.
Livestorm: Free trial won't have day limitation, and you will get unlimited webinars within 20 minutes.
4. Best Video Conferencing Software For Small Business
Business should always be contacted in daily life. They might need to connect people who are miles away. What should you do?
Business video conferencing software, which is a secure and user-friendly tool can help. You won't be required to stay at somewhere, or carry a special device by your side. You can communicate with others on computer or mobile phone with internet connection wherever you are.
Secure Video Conferencing Software
There are some tools like FaceTime allows you to make group video call and the company can not see what you are sharing during a call. But it is available for Apple users only. You can try Starleaf as it is based in the UK and subject to local data privacy laws there. You can choose where your data is stored. But you should pay for it if you want to get conference service up to 10 participants or 1000 people to watch your meeting.
5. Online Meetings Recording
Do you want a meeting recording feature so that you can watch the meeting replay later? Do you think some of the recording features in conferencing software is not convenience? If so, you can use FoneLab Screen Recorder.
It is a recommended program you can try on computer. As people are always not familiar with computer operations, you should select an easy-to-use software on computer, which can be your Skype recorder, Quicktime recorder and others to prevent problems of setting up.
Now begin to record meeting screen.
Step 1Download and install the program on computer, then launch it.

Step 2Choose Video Recorder, Audio Recorder, Webcam Recorder or More on the interface. If you want to record meeting on screen, choose Video Recorder here.
Step 3Turn on Webcam, system sound, microphone voice if you need them. Click REC button.
Step 4Click Stop button when it is done. You are allowed to cut the video to remove the unwanted parts after that. Finally, save the video to computer.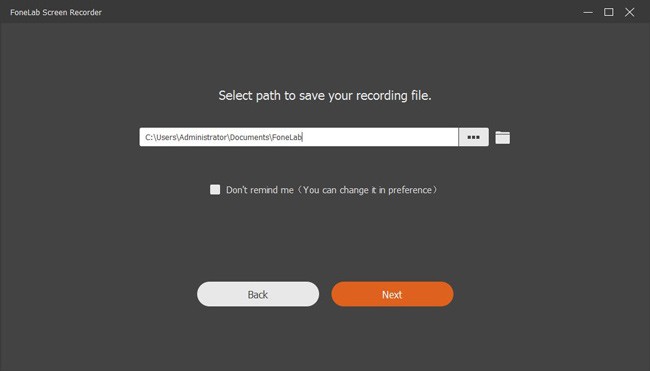 That's all about conference call service. You can choose free or paid service depends on your needs. Please leave comments if you have more advice.