Top 15 Best Website Screenshot Generators You Should Not Miss
Is there any way to take a full length website screenshot? Sometimes you may want to capture the entire website, but sadly you cannot find a responsive website screenshot generator. Fortunately, the problem can be solved perfectly here.

This article introduces 10+ online tools that can take a screenshot of any website. If you have the same question, then you can find your best webpage screenshot generator from the following paragraphs.
1. Top 10 Website Screenshot Generators
1. Page2images
There are 3 main functions of page2images site including Website Screenshot, Batch URL to Image and Mobile Emulator. Due to the API support, you can take full length screenshots of both mobile and computer devices within 15 seconds.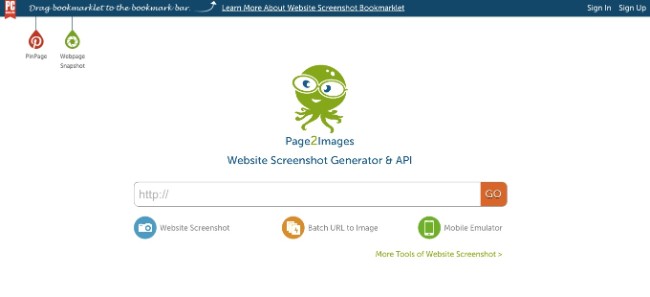 2. Screenshotlayer
Screenshotlayer is the website screenshot API that designed for any application. You can capture most screenshots as PNG, JPG and GIF formats. Well, a simple image URL can solve most problems.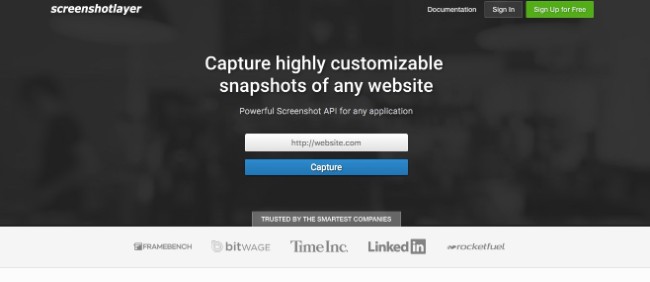 3. Screenshots.cloud
Due to the CDN backed queue API service, you can get the automated website screenshots on Screen.cloud in seconds. Moreover, you can get both desktop and mobile versions. It is also supported to display the snapshot in viewport only or full page.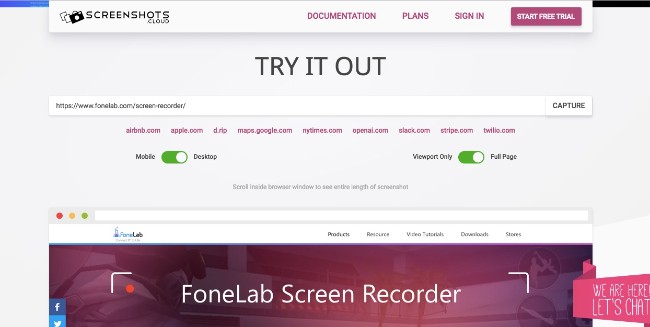 4. Snapito
Snapito allows users to download the original website screenshot after pasting the URL. Well, you can also get an available screenshot image URL at the same time. No extra operations are required.
5. Thum.io
The moment you paste the website link, Thum.io will stream the real-time screenshots quickly. For advanced users, you can specify the width and pixels manually. Actually, it is also a good way to test your sites on different devices.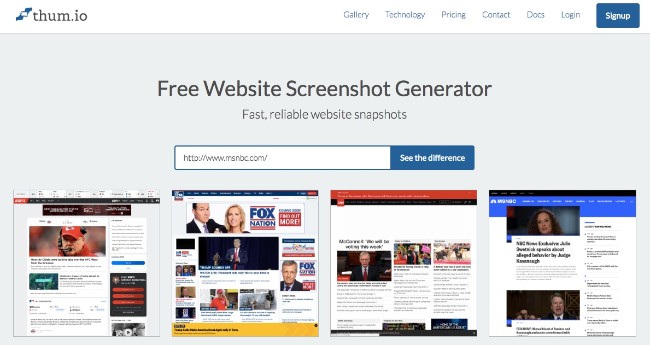 6. Url2png
Just as its name shows, you can capture website snapshots and save them as PNG images. In addition, url2png is also a website thumbnail generator. Once the screenshot is captured, you can save, tweet or pin it directly.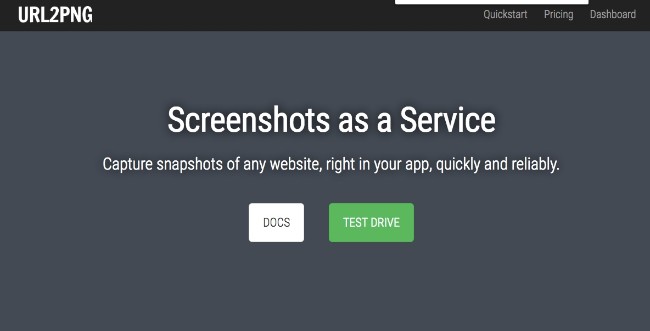 7. Web-capture
Once you submit the website link on 7.Web-capture, you can get the converted screenshot as a JPG, PDF or even ZIP file. What's more, you can convert HTML to SVG online for free. Be aware that you should not use password protected URLs. Otherwise, the free website screenshot generator may not work properly.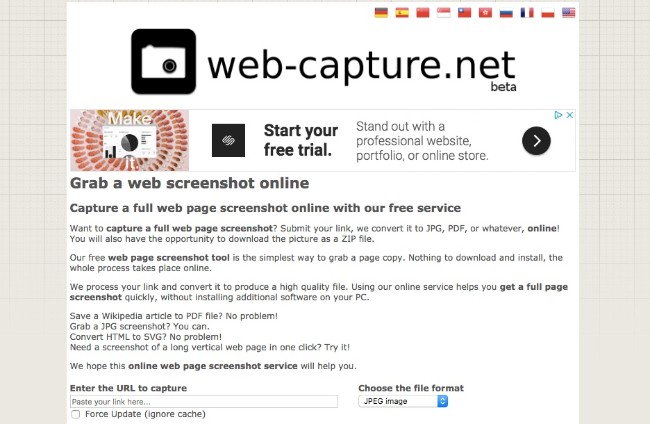 8. Screenshotmachine
By using Screenshotmachine, you can get full length webpage screenshots or thumbnails in seconds. Moreover, the online screenshot API allows users to create website screenshots for the desktop, phone or tablet specifically.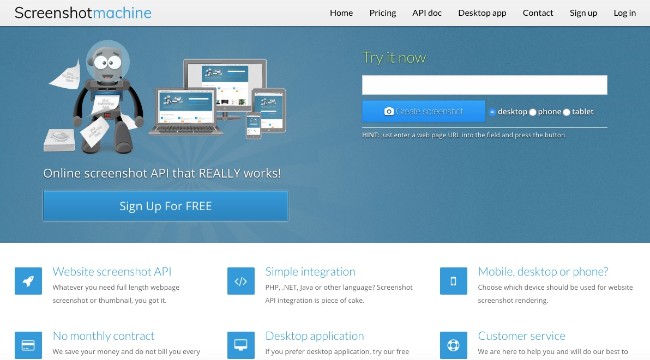 9. JoydeepDeb
You can get the website screenshot of both mobile and desktop versions from this online website screenshot generator. However, you can capture the current viewing page instead of the entire site with JoydeepDeb for free.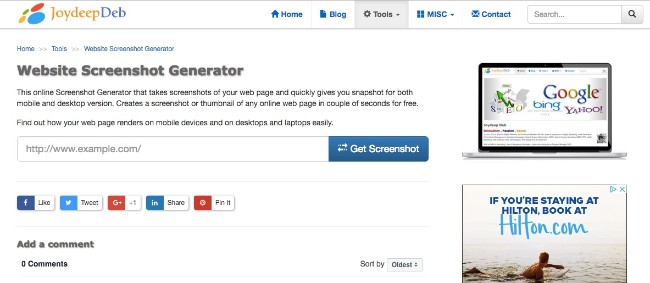 10. Urlbox
You can take a screenshot of the entire website or an individual element. In addition, you can also capture an above-the-fold screenshot with Urlbox directly. Because of the web font and flash support, you can capture the webpage screenshot accurately.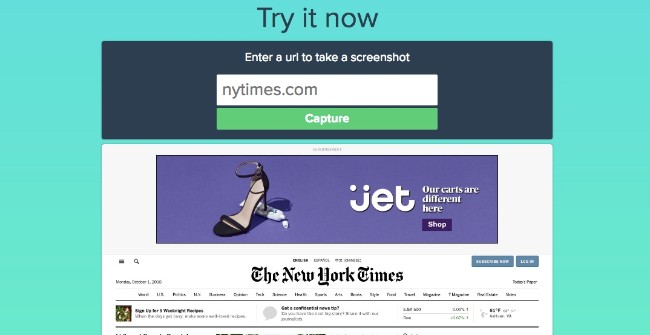 2. 5 Website Screenshot Generator Chrome Extensions
If Google Chrome is your default web browser, then you can get 5 good Chrome screenshot extensions here. The following website screenshot generators can be found in the Chrome web store.
Can you take a full length website screenshot?
Main Features
User Rate
FireShot
✓

Capture, edit and save the screenshot as PDF, JPEG, GIF or PNG.
Send the screenshot to Gmail directly.

4.7/5
Full Page Screen Capture
✓

Capture the inner scrollable elements and embedded iframes into the full webpage screenshot.
Save the screenshot as an image or PDF.

4.7/5
1-Click Webpage Screenshot
✓

Create entire page screenshots and thumbnails.
Edit the screenshot with rectangles, circles, etc.

4.7/5
Awesome Screenshot
✓

Capture all or part of the webpage by one click.
Blur the sensitive information on your website screenshot.

4.6/5
Full Page Screenshot
✓

Capture the web page entirely including sticky headers and footers.
Drag the screenshot to other apps directly.

4.2/5
It also can be a Google chrome screen recorder for you.
3. Best Screenshot Capture Software for All Online and Offline Programs
If you want to take screenshots on other programs, then you need to run FoneLab Screen Recorder. This program allows users to record videos, audios and images on your computer without restrictions. You can even create screenshots on the streaming videos by hotkeys. In a word, this can be your ultimate website screenshot capture software.
1. What Can You Get from FoneLab Screen Recorder
Record streaming videos, tutorials and other on-screen actives without lag.
Capture system sound and microphone voice to your computer.
Take screenshots with full screen or customized size freely.
Add arrows, lines, step tools and other drawing filters on the video or screenshot.  
Set hotkeys to control the whole recording process.
2. Steps to Take a Screenshot on Your Computer Freely
Launch FoneLab Screen Recorder
Free download and install FoneLab Screen Recorder on your Windows or Mac computer. Then launch the program after the installation. If you want to capture the website only, you can choose the Snapshot option.

Take a screenshot
Use your mouse to draw the customized screen you want to capture. Well, you can add texts, circles and other preferred labels on your screenshot. Later, you can save or share the screenshot directly.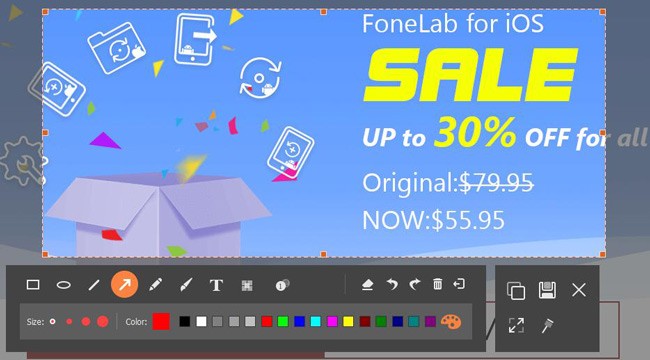 In a word, you can freely set the screenshot area on online and offline programs. The default output image format is PNG.  In some degrees, FoneLab Screen Recorder does a better job than common website screenshot capture tools, it also can be a good chrome screen recorder for you.
Well, if you have any good website screenshot generator, please don't hesitate to contact us.
Related Articles:

Leave your comment and join our discussion