Convert Video Now
convert MPG/MPEG to MP4 with fast speed and high output image/sound quality.
Turning your home video more beautiful with Video Converter Ultimate

Updated by
Lisa Ou
/ Jan 21, 2021 16:30
Are you still upset about annoying noises or vague frames in your precious videos? No worry, it will amuse you. Are you still envious about others' stunning home videos? Just relax, it will comfort you. Are you still dreaming of making an epic Hollywood-style home videos? Good news, it will help you. Who is it? It is Video Converter Ultimate. It is magical software with magical functions, offering you a magical experience. So, let's explore!
Amazing video editing features - Enhance & Rotate
Enhance function
Upscale resolution
To improve the resolution of your videos, use Upscale Resolution. The function of Upscale Resolution enables you to get superb video quality when importing a lower resolution video.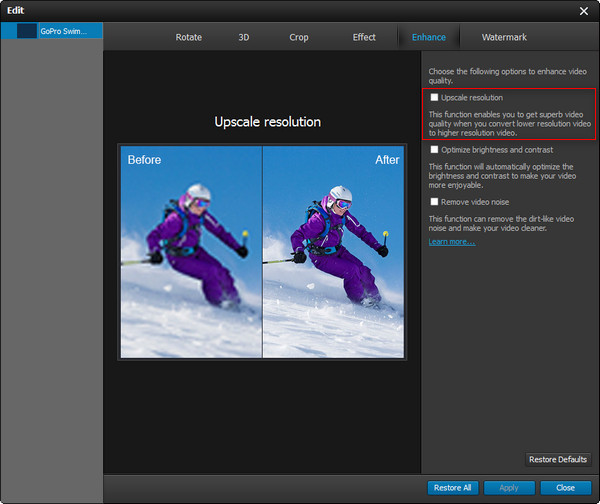 Optimize brightness and contrast
Tired of adjusting brightness and contrast manually? Or confused about the contrast ratio and brightness level? Just tick the Optimize brightness and contrast on the right side of the screen. This function allows automatic adjustments of brightness and contrast on your videos.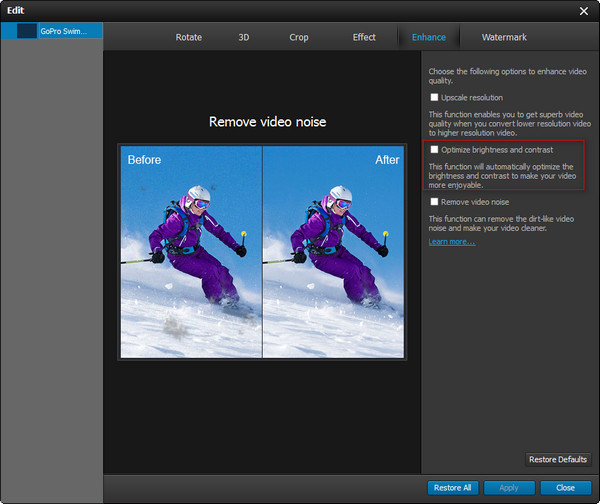 Remove video noise
You can remove video noise by using the function of Remove video noise. Just a click will eliminate video's background noise and give you a clearer video.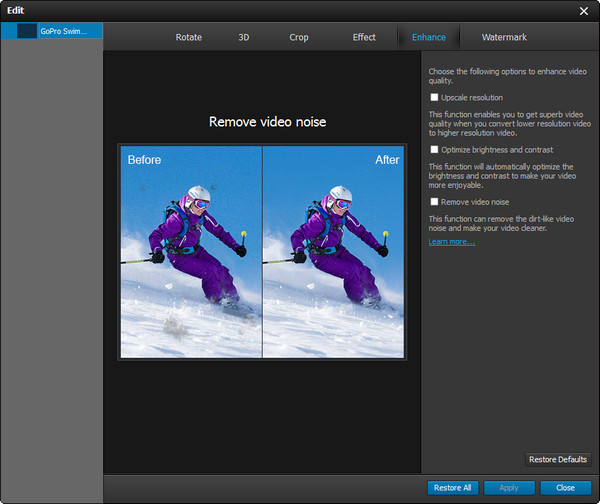 Rotate function
With Rotate function, you can rotate your video to a proper position, rather than rotating your devices or watching videos with a wry neck. You can flip your videos horizontally or vertically and rotate them clockwise or counterclockwise.
Basic video editing features
Convert 2D to 3D
How wonderfully you watch 3D videos, anywhere and anytime. You can convert any videos to 3D using this function. Tick the Enable 3D Settings option and begin your customized 3D video.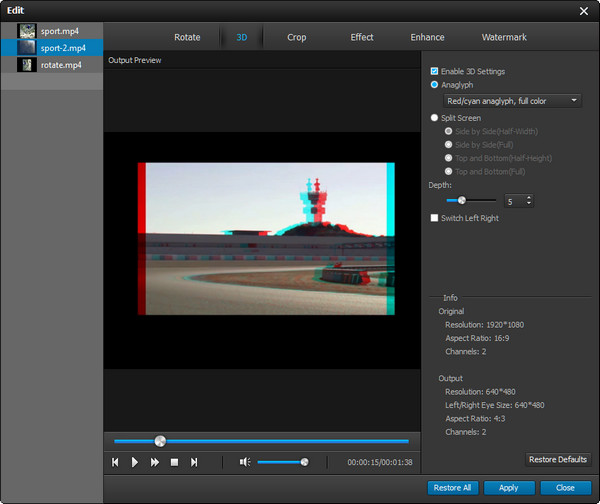 Crop the video
If you want to take a close look at some region of an image in the video, click Crop.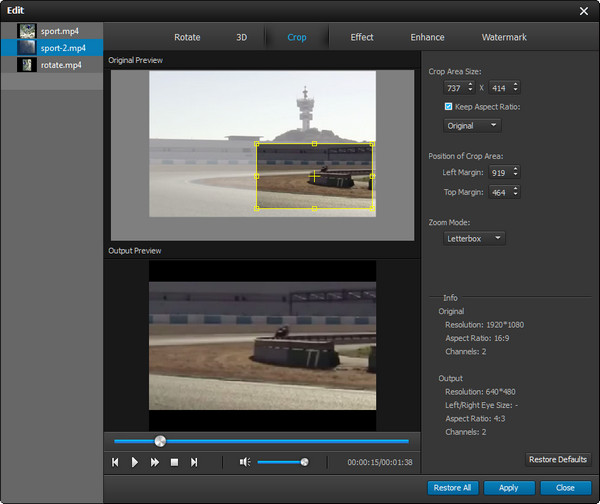 Edit video and audio effects
To get better effects of video or audio, click Effect and adjust the volume, brightness, contrast, saturation and hue as you want.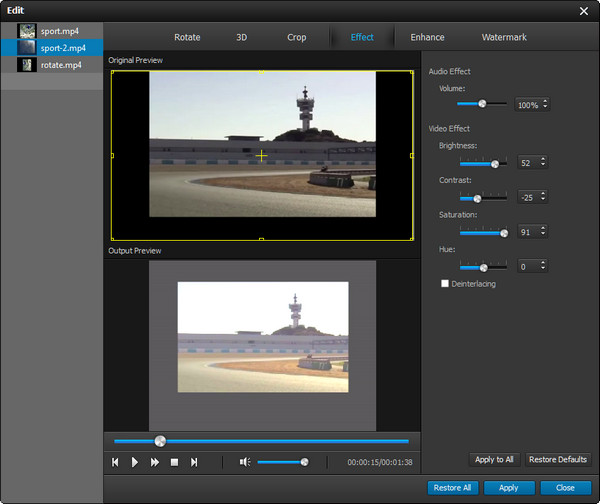 Adding Watermark
A watermarked video will tell people what the video mainly presents or/and who is the producer of the video. A watermark can make your video special and only belong to you. Click Watermark and design your mark. It can be a text or an image.