FoneLab Screen Recorder
Capture video, audio and more with ease.
Steps Recorder Quick Start - How to Record Steps on Windows Vividly
Steps Recorder usually be used when they want to capture what is happening on their computer screen to diagnose the problems. It might not a popular tool as there are more and more alternatives along with the day goes.
This post shares what Steps Recorder is and how to use it properly. And you can also get a high-quality alternative.

1. Steps Recorder/Problem Steps Recorder
What is Steps Recorder
Windows steps recorder, which is also named Problem Steps Recorder on windows 7 or 8.1. It is released by Microsoft, which helps you record the exact step you took on computer to let the professional know what happened. Some users also wonder that does steps recorder record video, it is a pity that the answer is no.
Features of Steps Recorder
You should know features of Steps Recorder if you want to use it on computer to capture recordings. Each coin has 2 sides, the following are its advantages and disadvantages for your references.
PRO
You can find it on Windows 10, 8,1 and 7.
It shows detailed steps with clear description.
It takes screenshots of what you done.
Review the recorded steps as a slide show.
It records both screens if you are using 2 monitors.
CON
It won't capture text you type.
There are no more editing tools.
Full-screen game won't be captured.
You can save the files into .zip only.
Not available on Mac.
How to Use Steps Recorder on Windows
If you are ready to record with Steps Recorder, below are the clear instructions for you about how to use Steps Recorder correctly.
Step 1Click Windows Start button, choose Windows Accessories > Steps Recorder on Windows 10 or Problem Steps Recorder on Windows 7 or 8.1. It will be launched after that.

Step 2Click Start Record button when you are ready. Then you are allowed to click Add Comment button if you want to show additional information during recording.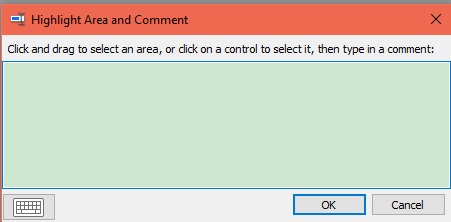 Step 3Click the Stop Record button when it is done. Detailed steps will be listed on a new pop-up window.
Step 4Click The save icon to keep the recorded steps as .zip file on the location you want.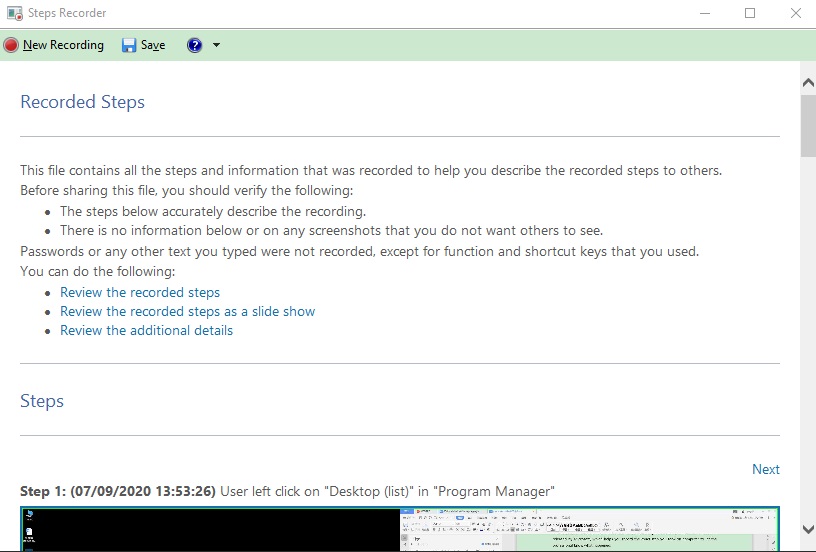 You can also hit help icon > Settings to adjust settings for Steps Recorder on Windows 10 or earlier versions, including Output location, screen capture and number of recent screen capture to store.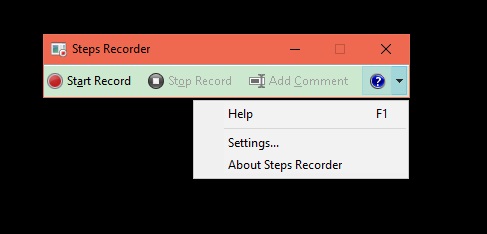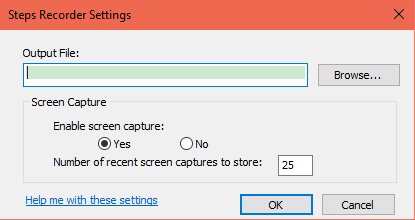 However, all you adjust are temporary settings, as they will be set to default settings once you close or reopen the program.
2. Steps Recorder Alternatives
It might be an overkill of Steps Recorder if you prefer to take screenshots on computer. Therefore, you should get some alternatives to Steps Recorder. Here comes the question, how to select the best recorder alternative from various options with specific features?
Option 1. FoneLab Screen Recorder
FoneLab Screen Recorder is one of these powerful tools you should not miss. Come with the intuitive interface, you can easily capture all on-screen activities on computer. It is more than a simple tool to take screenshots, FoneLab Screen Recorder also specializes in record video, audio or webcam with vivid annotations accordingly. More importantly, you can also try it on both Windows or Mac, that makes Mac user also available to capture what they want with ease.
Features of FoneLab Screen Recorder
Below are some features you should know before using it.
PRO
Available for both Windows and Mac.
Add annotations during recording.
Take a screenshot of any part of your screen.
Use editing tools like text, line, paint, shape and more.
It can also record screen with system sound, microphone audio and webcam footage.
Screenshots can be saved as .png, .jpg and .webp.
CON
You need to add description manually after that.
You have to save the screenshots one by one.
How to Use FoneLab Screen Recorder
Below is the tutorial of how to use it to take screenshots on computer.
Step 1Visit FoneLab Screen Recorder official site, then click Download button. Follow the on-screen instructions to install it. Then run it on computer.

Step 2In the main interface, click Screen Capture. You will be asked to select the capture area, drag to select a part of the window as you need.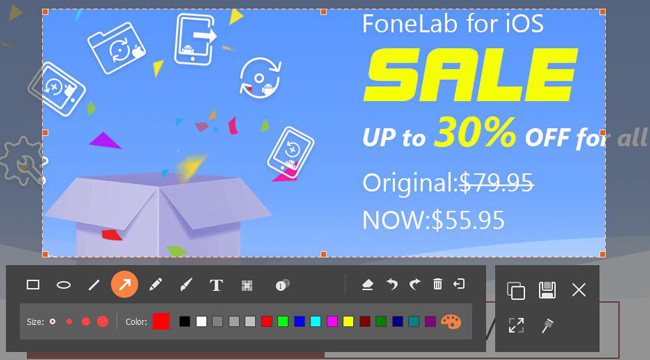 Step 3Then you can use its editing tools to make your screenshot looks vivid and professional.
Step 4Click save icon to save the screenshots.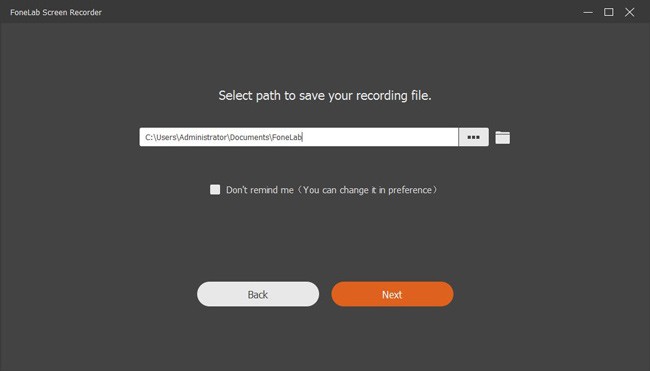 Alternatively, you can also record desktop on computer instead. Below is how.
Step 1Choose Video Recorder, then select recording area and enable webcam, system sound, microphone according to your needs. You can also select record around mouse if you want.

Step 2Click REC button to begin recording. Then click stop button when it is done.
Option 2. Game Bar
On Windows 10 and later, Game bar is a powerful feature to help you capture gameplay, online course, desktop activities and more with ease. Press both Windows icon + G on the keyboard together to enable this feature, then click REC icon to begin.
Option 3. PPT
If you are an Microsoft user, you should know that PPT has a recording feature, which can help you capture PPT presentation and other video or audio you want. For people who don't want to download other tools, it is a good choice.
That's all about how to use Steps Recorder and its alternative. If you prefer to choose a tool with more customized settings, FoneLab Screen Recorder will be a wise choice for you. Why not download and have a try now!