Snagit Snipping Tool Review and Its Best Alternative in 2022
When you need to show your colleague how to do something, or make a video about how to use a tool, or describe a detailed situation on your computer for each step, to take screenshots is always better than pure text or language.
What you need is a screenshot tool. You can find tons of options, like Snagit, snipping tool, etc, from the Internet, so how to choose from them? Here comes the question, which one is the best?
As a matter of face, each tool has its own features to satisfy users. So you'd better learn how to get the one that suits you best instead. However, this post will show you the comparison between Snagit and the snipping tool, then you can consider that if one or both of them can be the right answer to you.
1. Snipping Tool
You should know snipping tool on Windows is a built-in feature on computer to help users take screenshots. It has 4 snipping modes, including Free-form Snip, Rectangular Snip, Window Snip and Full-screen Snip.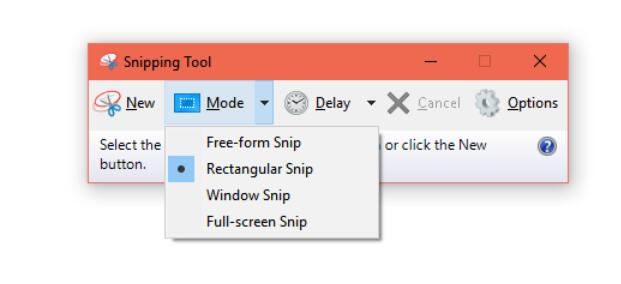 You can also enable or disable selections including the Hide instruction text, Always copy snips to the Clipboard, Include URL below snips, Prompt to save snips before exiting and Show screen overlay when Snipping Tool is active.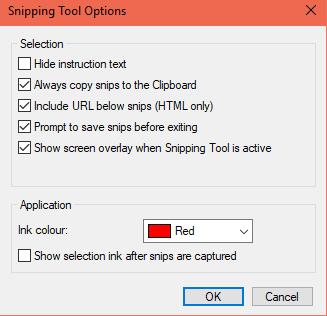 It has some editing tools like pen, highlighter and rubber you can use to add annotations to the captured images. It is incredible that it can make your painting lines that are created with Pen looks more smoothly automatically after that.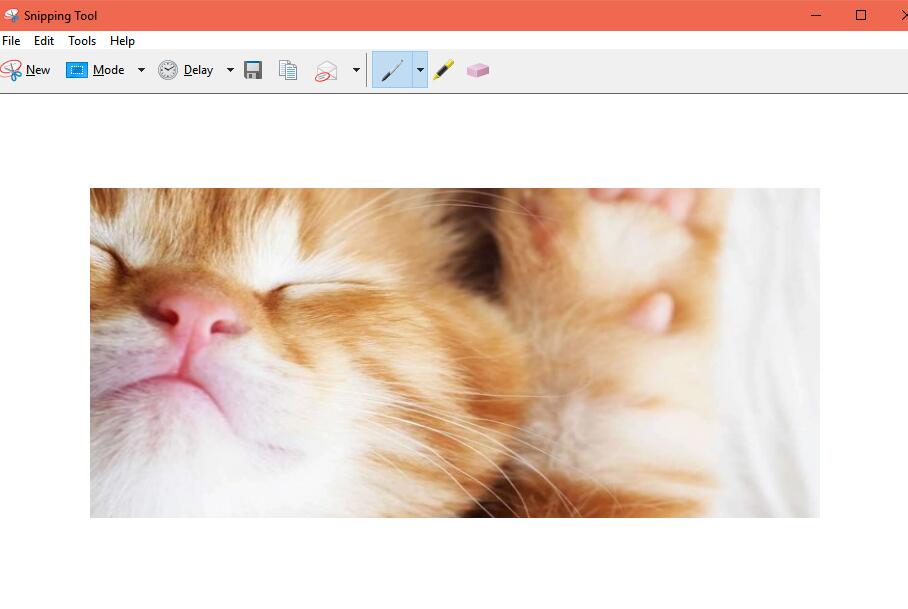 2. Snagit
Snagit is a screenshot and recording tool which is released by TechSmith. You should heart about TechSmith's Camtasia screen recorder before, which is a famous and powerful program to capture screen video, audio, etc. However, compared to this expensive recording tool, you can also choose an alternative, which is called Snagit to record screen and take screenshots with basic features and reasonable price.
It has some features to make it popular among the users, such as its light-weight installation, a wide range of capturing functions, etc. And we will show more details in the following part.
3. Snagit vs Snipping Tool
Compared to other options, Snagit and Windows snipping tool are the top 2 which can stand over the edge of other competitors.
As can be seen, Snagit has significant features that Windows snipping tool can not do. Please check below comparison chart.
However, we will explain the reasons why Snagin is better in the following part.
Scrolling Capture
The first feature of Snagit you should not ignore is its scrolling capture. Sometimes people need to take screenshots of long documents or an entire web page for saving these files for work, study or statement of what they are encountering. Most screen capture tools don't support this function at all. This is also why it holds appeal for people.
Screen Recording
Compared to its competitors, it is much more than a screenshot tool for you. It also helps you record screen video, audio and webcam together or individually. It is a light-weight recording program that can help you capture simple tasks with less computer space.
Create GIF
GIF is a popular format that people can share what they like on different social media platforms. Some of them would like to use GIF images from Internet, and others prefer to create GIFs on their own. It is easy to make a GIF with Snagit. It is also one of the main reasons to make people like you choose it.
Blurring Feature
Sometimes, you would like to hide some informative parts of the screenshots. If you are using tools like Snipping tool on Windows might make it looks ugly. In this case, you can try Snagit's blur feature. It enables you to make a part of the image looks unclear, so you hide your personal information, sensitive text or something else with a well-looking blurring layer.
Extract Text from Image
In some situations, people need to type the text in the image on a computer, mobile phone, or Internet if they want to save the contents as a document. It is no doubt that you can type them one by one patiently, but you have a better option to extract text from the image directly and effectively, then save the files as usual.
4. The Best Screenshot Tool - FoneLab Screen Recorder
Finally, we will have a small talk about FoneLab Screen Recorder, which is also listed on the above table. It is a powerful screenshot tool, which allows you to select the screenshot area and then edit it with shape, line, arrow, text, blur, etc tools.
Moreover, it also has a screen recording features, including Video Recorder and Audio Recorder. Video Recorder enables you to record screen video, audio and webcam concurrently. Of course you can disable one or two of them accordingly. More importantly, audio recording includes system sound and microphone, therefore, you can capture your own voice when recording tutorial video, online course and many others.
It can't be ignored that FoneLab Screen Recorder makes you set up scheduled recording to record screen in your absence. So you won't miss the TV show, anime update, video, etc when you are unavailable.
Conclusion
Windows snipping tool is a light-weight tool to help you take screenshots quickly with basic markup. For people who want further editing after capturing, Snagit will be a better choice. However, FoneLab Screen Recorder is a wise choice to record screen and take a screenshot.
If you have more comments about Snagit vs snipping tool, please leave comments below.