How to Send Text Message Instead Of iMessage on iPhone
I want to send a message, which is a simple text Message rather than an iMessage, to my mother. She doesn't have a stable internet connection. However, I have turned on the iMessage on iPhone before, I don't have any idea how to send a text message instead now. Is there anyone can help? Thanks!
There are some advantages of sending iMessages on iPhone.
Such as,
You can send sticker, emoji, animation, etc. via iMessages.
It is free if you have connected to network.
You can use it to make a payment.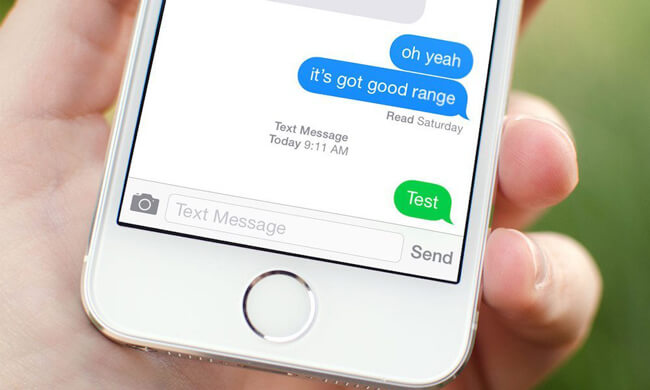 Well, there are still some limitations to cause users don't like this function.
Your network is not stable.
The receiver can't connect to cellular or Wi-Fi.
You can't send and receive iMessages with who are not using iPhone, iPad or other iOS devices.
Therefore, you will begin to find out that how to send an iMessage as a text message instead from iPhone.
In this case, you have 3 options of force sending SMS rather than iMessage as below.
1. iMessage Be Sent as Text Message by Pressing iMessage
Send iMessage is interesting that you can also add sticker, emoji, animation and more in it. Sometimes you might don't want to do this after sending out the iMessage already because you can't confirm that the receiver has the network connection or not.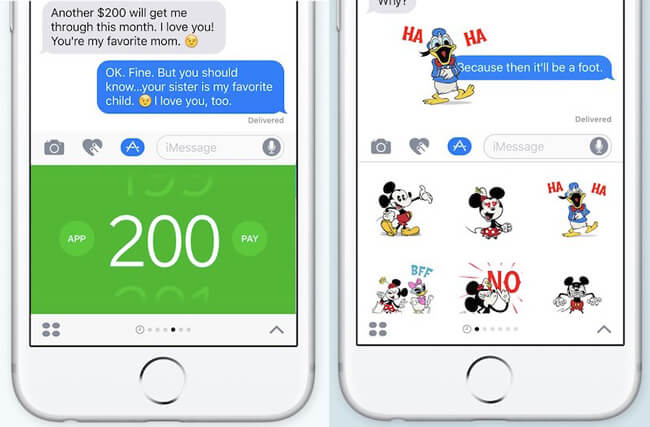 Don't worry, you still have opportunity to send iMessage as Text SMS.
As you know, there is a progress bar on the top of the message interface to show you the delivering status. Before it is complete, you can do something to change it.
Step 1Send an iMessage as usual. Please confirm that it is blue color of iMessage, while a green message is text SMS.
Step 2There is a blue process bar on the top, it will disappear after the process is don't. Press and hold the iMessage you sent before iMessage delivered.
Step 3You can see a couple of choices on the pop-up window, and then tap Send as Text Message.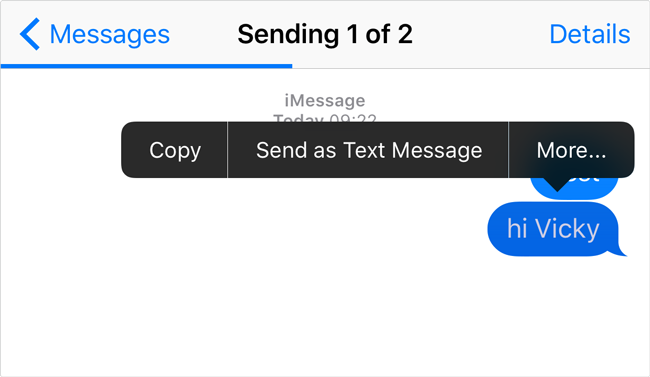 Then, you can see that your iMessage has been turned into a green text message.
Is the response time too short for you? You can find other ways to send text messages all the time.
2. Send Text Instead Of iMessage via turn off Cellular Data and Wi-Fi
You should have an idea about how to send iMessage, which requires stable network connection. If your iPhone has not connected to Wi-Fi or Cellular data, all message through Message app will be sent as text message by default.
Below is how to disconnect the network connection on iPhone for you.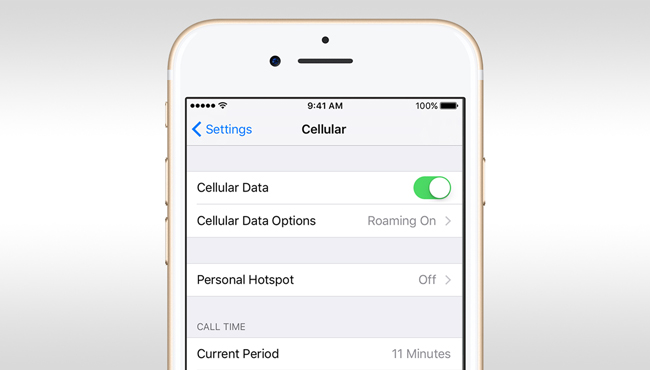 Step 1Open Settings app on iPhone home screen.
Step 2Go to Wi-Fi, and then toggle the button of Wi-Fi to turn it off.
Step 3Go to Cellular, Turn off the button next to Cellular Data.
After updating iOS 11, you can simply slide up screen on iPhone, and then tap the Wi-Fi and Cellular buttons. Both of them become grey color means that they have been turned off already. Then you can send text messages as you like.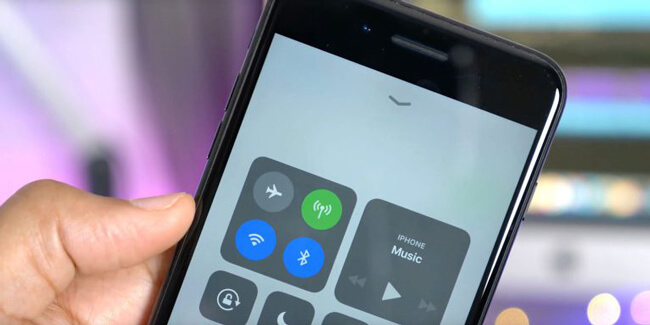 3. How to Send iMessage as Text through Turn Off iMessage
You have learned how to activate iMessage and how to fix iMessage activation error already.
Therefore, you should know that it also could be an easy way to deactivate iMessage on iPhone.
Step 1 Run Settings app on your iPhone.
Step 2 Scroll down to find Messages and tap on it.
Step 3You can see iMessage on the top of the section, switch the button next to it to turn it off.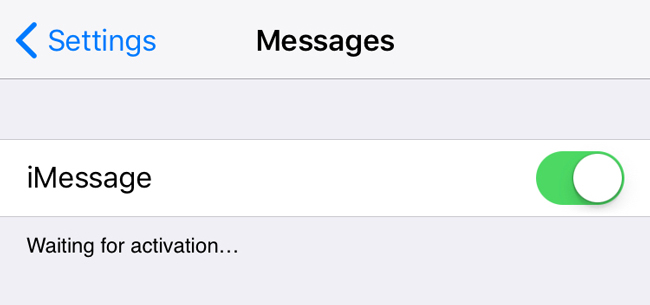 That's all. You don't need more operation to get what you want.
4. How to Backup iMessage and Message on iPhone
Not matter iMessages or text messages, both of them are initial for iPhone users, as they have stored some important information about working, schedule, family, classmate and more.
Depends on these situations, backing up iPhone data become a necessary task in daily life.
There are tons of tools you can use to save iPhone data and make sure you won't lose what you don't want to face the risk.
The top options for most of iPhone users might be iTunes and iCloud. They use them to backup iPhone photos, videos, voice memos, documents, etc.
Both of them have been upgraded for their safety and convenience all the time. Below is how to backup iPhone Message with them.
Option 1. Backup iPhone Data via iTunes
iTunes allows you to save iPhone data to computer, you need to prepare a computer, a USB cable and your iPhone.
You can choose backup iPhone data via iTunes automatically or manually.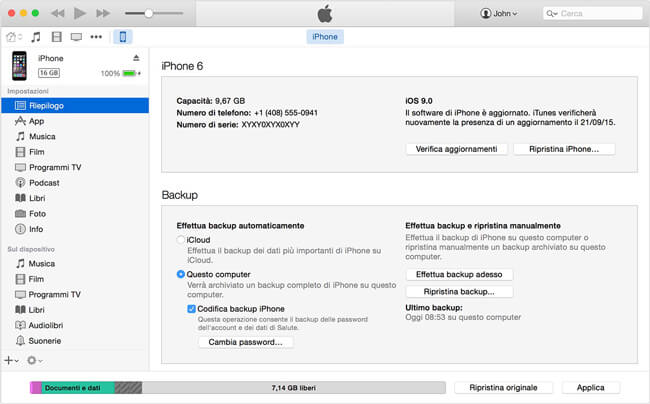 Step 1 Run the latest version of iTunes on your computer, click device icon when it detects your device.
Step 2Click Summary in the left pane, and then tick This computer in the Backups section under Automatically Back Up.
Step 3Tick the box next to Encrypt iPhone backup to enter a password to protect your personal information.
Step 4Click Sync at the bottom.
If you want to backup iPhone data to iTunes manually, find a button, which is named Back Up Now under Manually Back Up and Restore in the same section, tap on it. Then it will begin to backup iPhone data.
Please don't disconnect your device from computer during the progress.
Some iPhone users don't like to use computer, so you can choose iCloud to help you backup file.
Option 2. Backup iPhone Data with iCloud
Step 1 Go to Settings > Apple ID > iCloud > iCloud Backup.
Step 2Flip the switch next to iCloud Backup on.
Step 3Tap OK. Then iCloud will back up your iPhone data automatically when your iPhone is connecting to Wi-Fi and charge.
You might have found that there is a Back Up Now option after above-mentioned step 3, if you want to make an iCloud backup manually, you should continue to tap it.
You should keep in mind that above-mentioned methods would save all your data on iPhone at once.
There are some third-party backup tools, which can help you backup iPhone data selectively. Therefore, you can save storage space and time for it.
FoneLab iOS Data Backup & Restore is strongly recommended to you.
Option 3. Backup iPhone Message through FoneLab
FoneLab is a professional tool you can use to backup iPhone SMS safely and conveniently. It is no doubt that you can also use it to backup other iPhone data, such as videos, WhatsApp chat history, contacts, notes, etc.
What's more, it enables users to restore contacts and notes from iPhone backup file, which have been saved with FoneLab.
How to use FoneLab to backup iPhone data?
Keep reading…
Step 1Download and install the correct version of FoneLab on computer, and then launch it.
Step 2Choose iOS Data Backup & Restore on the interface, and connect your iPhone to the computer with USB cable.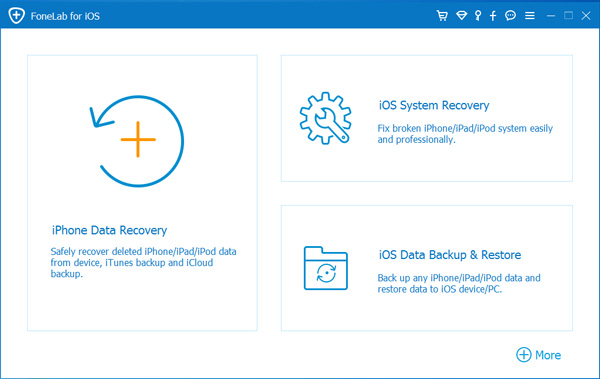 Step 3Select iOS Data Backup.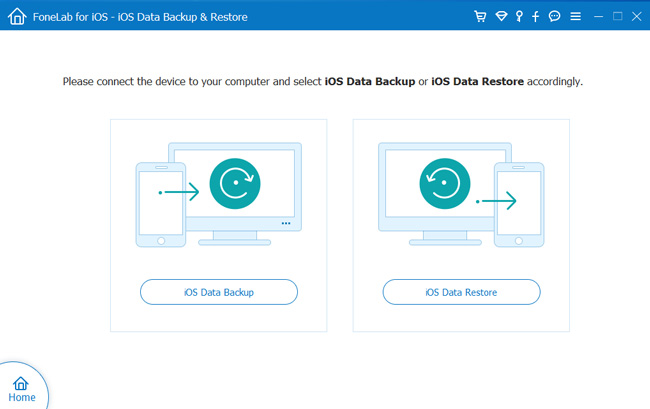 Step 4Choose whether you need to backup file with a password or not here, then click Start.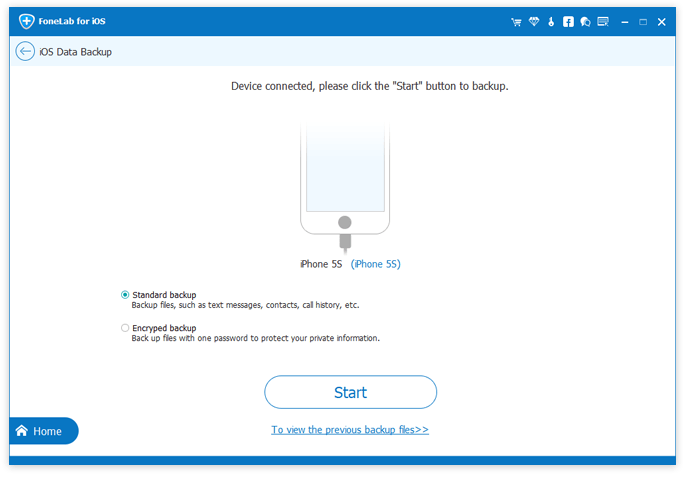 Step 5All types of data can be backed up are listed in the window, tick the boxes next to the data you want. You should uncheck Select All and tick the box next to Messages & Attachments, and then click Next.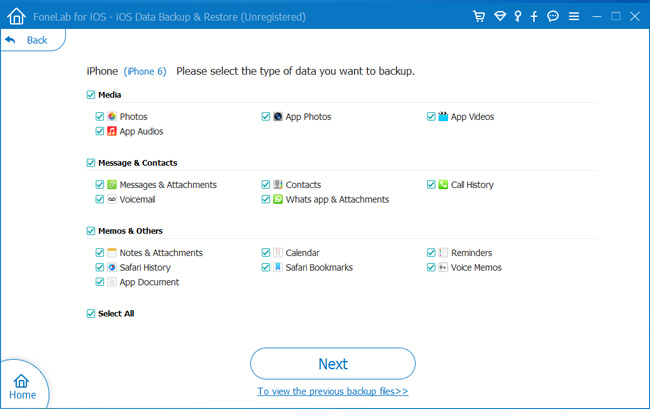 It will be finished quickly as it allows you to backup data selectively.
That's all.
So easy that you can save what you want within a few clicks.
Stop using the traditional tools, and then choose FoneLab and have a try now!