Convert Video Now
convert MPG/MPEG to MP4 with fast speed and high output image/sound quality.
How to Rotate a GIF in Proven Methods in 2021
I downloaded a GIF from internet and want to rotate GIF on computer. It makes me frustrating as I don't know how. Can anyone help?

The above-mentioned situation might have been encountered to you before, you should want to rotate a GIF as you want. In this post, we will show you 5 proven easy ways for you.
1. How to Rotate GIF with Paint on Windows
The easiest method you should try is using Paint app on Windows. It is a built-in tool on computer to help you edit images. You can also use it to rotate a GIF with ease.
Step 1Right-click the GIF, select Open with > Paint.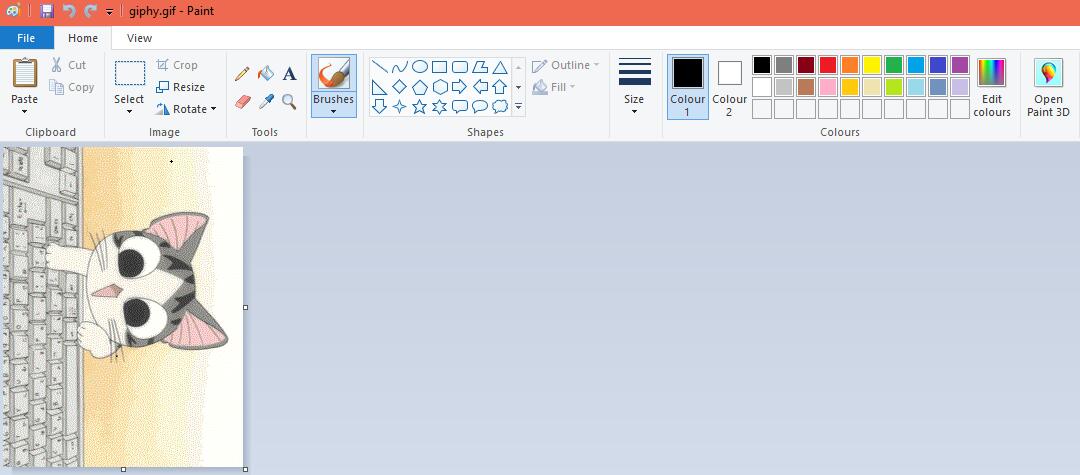 Step 2Click Rotate button on the upper-right corner until it shows the right direction you want.
Step 3Click Save button.
This tool might be too simple to satisfy some requirements of you guys. You can also find some more professional tools if you want.
2. How to Rotate GIF with Preview on Mac
You can open Preview app to rotate GIF on Mac as below.
Just need to open Preview app and choose your GIF, then click rotate icon to adjust it.
3. How to Rotate GIF in Photoshop
As a video and image editor brand, Adobe is famous for its professional features and powerful functions. Photoshop is one of its image editors which allows you to rotate a GIF on computer.
Option 1. Use the Rotate Feature
Step 1Import the file, then click Transform > Rotate.
Step 2Choose the degrees you want to rotate and save it.
Option 2. Use the Keyboard Combine Keys
Step 1Create a new project and import a file.
Step 2Press Ctrl and T buttons together to choose the GIF file until it is chosen.

Step 3Click and hold the file to rotate to the degrees you want.
As you can see, the procedure is a bit complicated for a fresh user. It might be suitable for people who are familiar with it before.
Don't worry, you can also get a professional tool, which is also easy-to-use in the next part.
4. Rotate GIF with FoneLab Video Converter Ultimate
FoneLab Video Converter Ultimate is a video editing software, which is highly recommended to you. No matter you want to convert video format, crop a video, merge video files, improve video quality, etc, it can help you solve all these problems with a few clicks.
Features of FoneLab Video Converter Ultimate
It is available for both Windows and Mac.
It is easy and safe to use.
It helps you convert audio format, remove audio from video, trim audio file, rotate YouTube video and more.
It can add subtitles to videos, add watermark to video, etc.
How to Rotate a GIF on Computer with FoneLab Video Converter Ultimate
Step 1Download and install FoneLab Video Converter Ultimate on computer, then it will be launched automatically. If it didn't, you can double-click the software to run it.
Step 2Import the GIF file. You can click the Add File button to select a file, or just drag and drop it from a folder.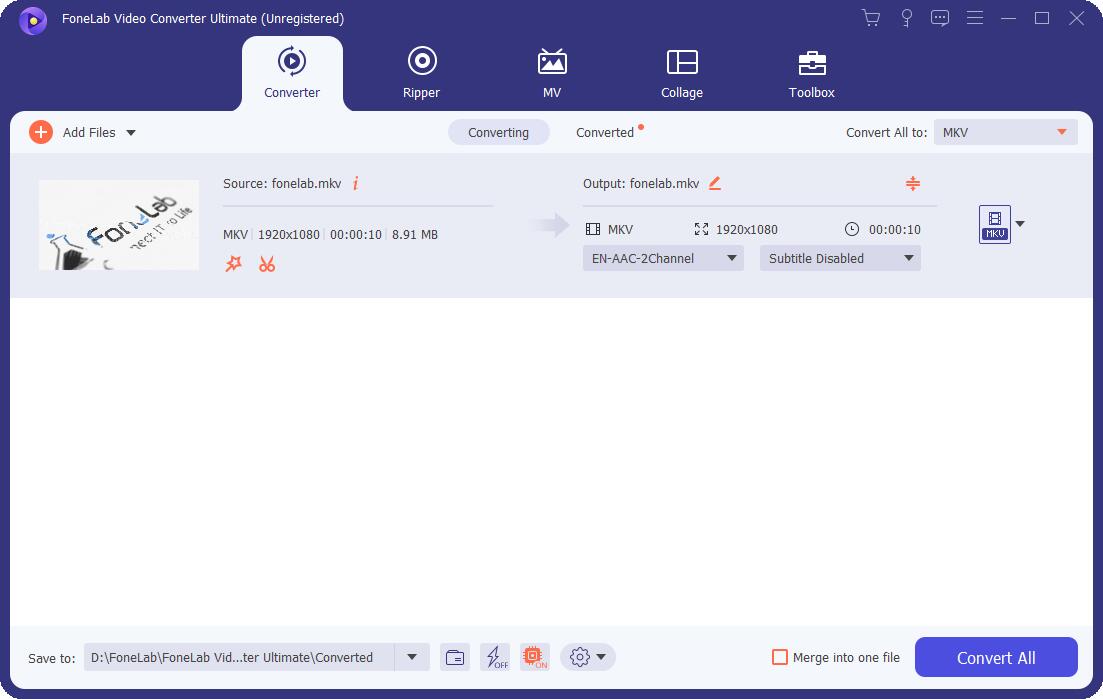 Step 3Click Edit > Rotate on the top of the window, then you can click the buttons on the right side to adjust the direction of the GIF, click Apply.
Step 4Click Convert.
So easy, right? In addition, you can easily use it to enhance video quality, remove video noise, etc.
While for people who don't want to download any program on computer at all, you can try some online GIF rotators.
5. Rotate GIF Online
Just open Google and search rotate GIF online, then all results will be listed on the page. You can choose one and open it. Upload the GIF file and follow the instructions to rotate a GIF.
Below are 3 recommendations for you.
Option 1. EZGIF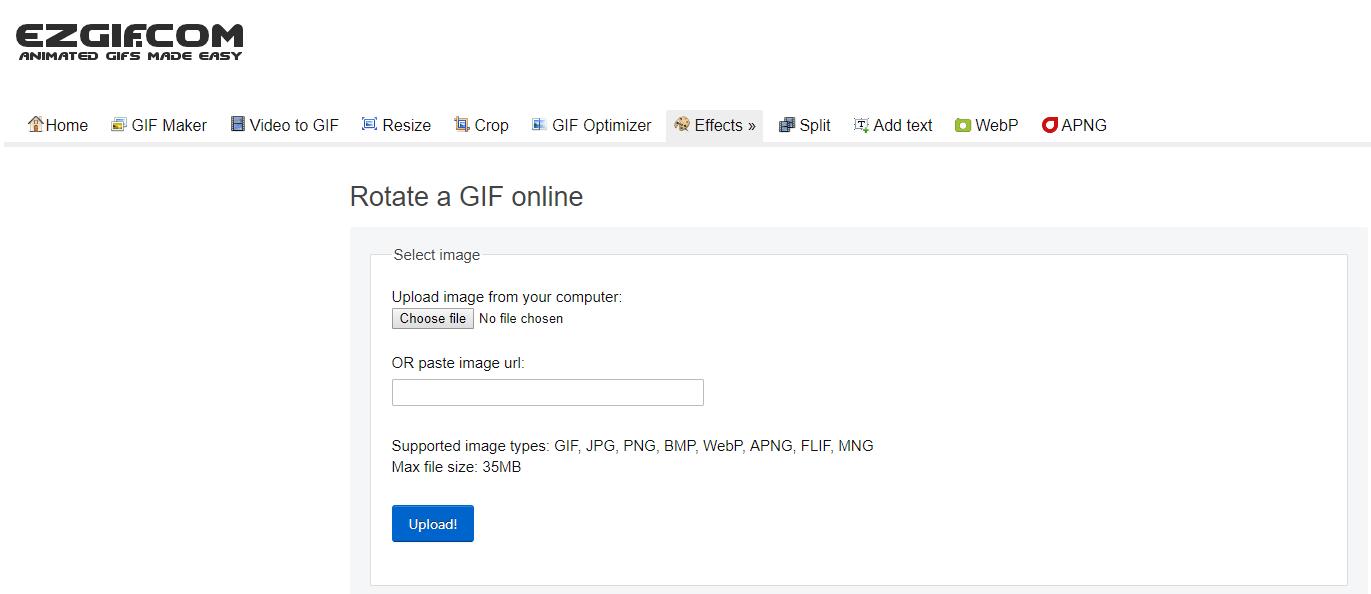 As you can see, it is an option specialized in editing GIF files. You can do what you want to a GIF file within simple clicks.
Option 2. Kapwing

It has a simple interface and you can enjoy more features like video converter, video cropper and more if you want.
Option 3. GIFGIFS

You can use it to rotate a GIF in 90 degrees, 270 degrees or customized one. You can not only rotate a GIF, but also resize a GIF, crop GIF, reverse a GIF and more if you want.
6. Rotate a GIF on iPhone
If you are a fan of iPhone, you can try to use it to rotate a GIF on iPhone with some iPhone rotators.
Step 1Download and install Kapwing rotate tool on iPhone, then run it.
Step 2Upload GIF from your phone, then tap the rotate buttons to rotate GIF on iPhone.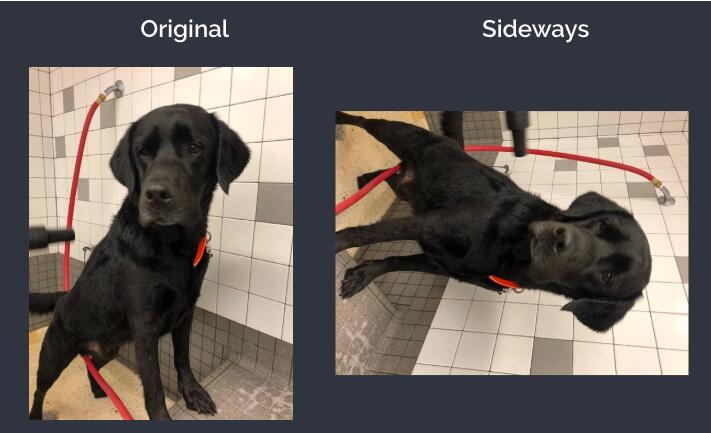 That's all about how to rotate a GIF on computer or iPhone with ease. FoneLab Video Converter Ultimate might be the best choice for you. Why not download and have a try now!