Recover iOS Data Now
Recover your data from iPhone to computer easily.
How to Restore Whatsapp from iCloud on iPad in 3 Ways
I usually chat with my friends via WhatsApp Web on my iPad. The other day when I open the WhatsApp Web, I found all conversations disappeared from my iPad. How to restore Whatsapp chat on iPad?
Connecting over one billion active users around the world every day, WhatsApp is an incredibly popular cross-platform application used for communication between smartphones. It lets you free send messages, pictures, audio files and video messages, over Wi-Fi or 4G.
We all know that the app is only available for mobile phones and there isn't one for iPad or tablets as of now. Still, that hasn't stopped iPad users from finding ways on how to use this application on iPad.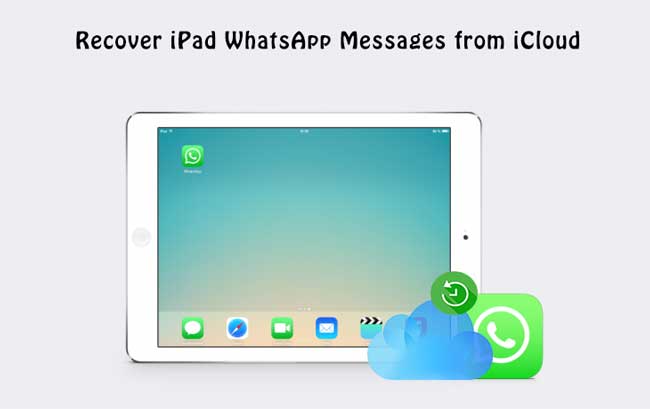 But WhatsApp on iPad cannot get away from data loss either, even worse, it is riskier because iPad uses the WhatsApp web version.
Luckily,
Both iPad and WhatsApp itself provide the feature to back up your data in WhatsApp, which gives you a chance to restore your WhatsApp messages anytime and anywhere.
Here, I'd like to share 3 ways for WhatsApp message recovery.
1. Restore Whatsapp Messages from WhatsApp Chat Backup
When you use WhatsApp Web to chat with others on your iPad, the conversation will simultaneously appear in the WhatsApp app on your device.
Thus, when encountering such situation that the conversations disappeared from WhatsApp Web, you can find them in the WhatsApp app .
Maybe you get some sneaky methods to download WhatsApp app on your iPad, and you accidentally deleted the data from WhatsApp app instead of Whatsapp Web.
Thankfully, WhatsApp makes backup automatically every day at 2:00 am. It also provides an option to manually back up the chat history. That unfortunate situation is easily rectified if you have a backup.
Now, check whether your lost data was backed up.
Step 1 Open WhatsApp app on your iPad.
Step 2 Go to Settings > Chat Settings > Chat Backup.
Step 3 Verify there is a backup made recently.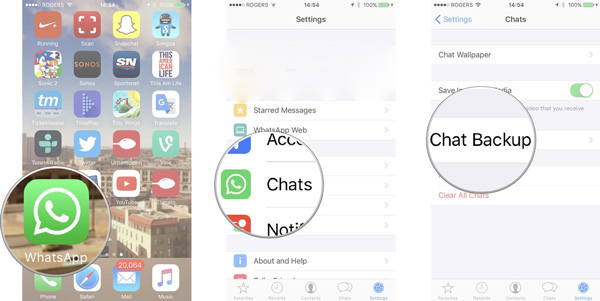 If there is a backup including your deleted messages, keep going this way. If not, turn to the other methods.
Step 1 Remove and reinstall the entire app.
Step 2 Verify your phone number.
Step 3Follow the prompts until reaching Restore from iCloud interface.
Step 4 Tap on Restore Chat History.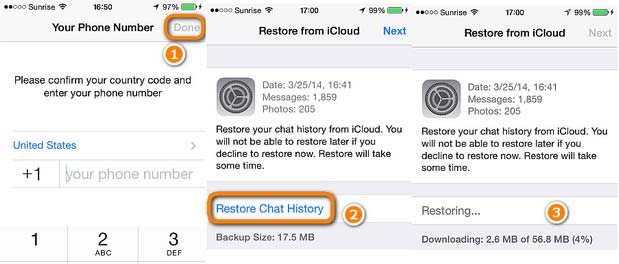 2. Restore Deleted WhatsApp Messages from iCloud on iPad
If you have backed up your iPad just before deleting the WhatsApp messages, you will stand a good chance of getting them back.
The only drawback is that you have to reset your iPad at the beginning of restoration. That will put you at the risk that you might lose the data currently on iPad.
Certainly, to ensure no data loss, you can back up the current data on iPad in advance.
Step 1 Open Settings on your iPad and tap General > Reset > Erase All Content and Settings.
Step 2 Tap Erase again on a prompt dialog box to confirm, then the iPad will get restarted automatically.
Step 3 Follow onscreen setup steps until you see the Apps & Data interface.
Step 4 Choose Restore from iCloud backup and log in your iCloud account.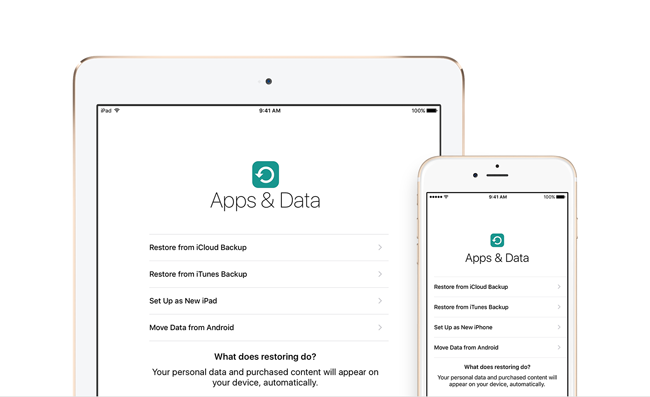 You can also learn how to check iCloud backup online.
Step 5 Your backup history will be listed here, pick the most relevant one to restore.
Step 6 It will take you a few minutes to an hour to complete the restoration process.
Maybe you refuse to reset your iPad and don't want to take the risk of losing other data. Then your only option is to extract certain specific data from iCloud with the help of a third-party tool.
Keep reading and see how to do.
3. Restore Whatsapp Chat History from iCloud with FoneLab
Perhaps, you want to get access to iCloud backup files and view the content to ensure your deleted WhatsApp data are contained in a backup file.
Why not try a safe third-party software -- FoneLab iPhone Data Recovery.
With the help of FoneLab, you can selectively recover various deleted files on iPad including WhatsApp messages and attachments.
Below is the user guide.
Step 1 Download and install the software on your PC or Mac with the above links. Then the software will run automatically.
Step 2 Choose iPhone Data Recovery > Recover from iCloud Backup File and enter your iCloud ID and password.
Step 3 You will be shown the list of your backup history, choose one to download and scan.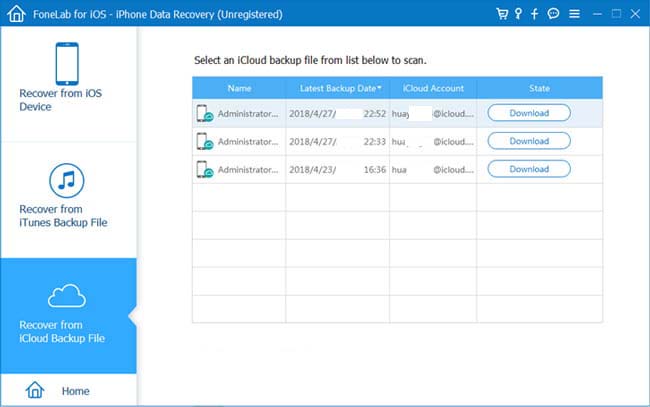 Step 4 After the scan process is completed, you will see the data directory on the left sidebar.
Step 5 Click WhatsApp or WhatsApp Attachments to preview details. Both deleted items and existing items will be displayed on the right.
Step 6 Mark your required items and click Recover.
You might have noticed that you can recover iOS data in three different modes. It is able to recover deleted WhatsApp messages by scanning your device or iTunes backup.
Don't hesitate to download the software to try the three recovery modes.