Recover iOS Data Now
Recover your data from iPhone to computer easily.
[Practical Tips] 5 Simple Ways to Recover iPad Calendars
I missed my mother's birthday yesterday. My iPad did not remind me either. I checked the calendar on iPad and all events were lost. Why did my calendar events disappear from my iPad? How to restore iPad calendar events?
Calendars, the built-in app of iOS device, is a useful program for someone busy or forgetful. You can create calendars to keep track of some important events such as parents' birthday, work plans, etc.
But such situation, as above case, that the calendars disappear suddenly is fairly common. What if you meet this problem?
No worries, let's go to in detail how to recover calendars on iPad.
Before diving into recovering calendars, you can restart your iPad device or refresh your calendars.
If they still don't come back, please try the following ways.
1. Find iPad Calendars from Files Synced Before
When the calendars sync function is open on iPad, calendar events will sync automatically between the iCloud and iPad. After turning off this function or in the offline state, changing the data on iPad will not update the data on iCloud.
If your data lose suddenly, whatever the reason, You can try this way to restore calendar from iCloud first.
Step 1Go to iCloud website.
Step 2Login to your iCloud account.
Step 3You will see some icons on the interface. Just click on the Calendar icon.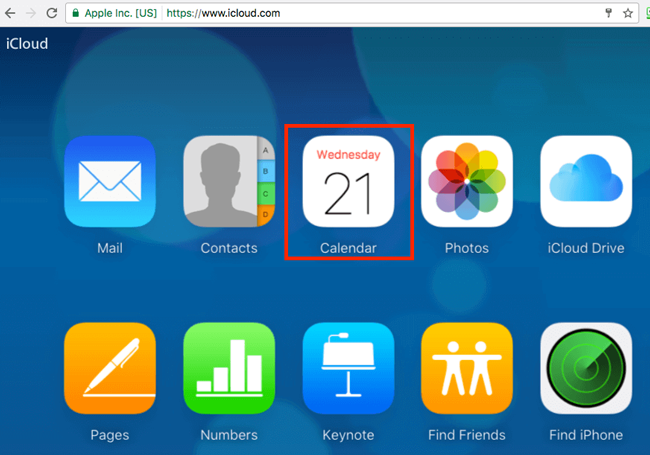 2. Restore iPad Calendars from iCloud Backup on iCloud Website
If you did not find back your calendars via above way, you can take the next step on the iCloud website directly.
Step 1 Click Settings on the interface.
Step 2Scroll down and click Restore Calendars and Reminders under Advanced.
Step 3 Look at the archive list and choose one to restore.
Step 4 Click Restore again to confirm.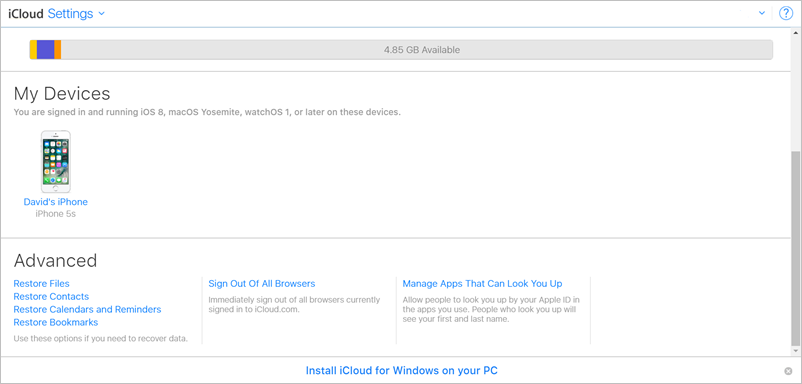 Several things will happen when you restore an earlier archive of your calendars and reminders:
Your sharing calendars will get erased. You can ask the owner to share them again, or you can share the calendars and reminders again.
The selected archive will replace the existing calendars and reminders on all your iOS device with the same ID. And the existing calendars and reminders will be archived here.
3. Restore Calendars from iCloud on iPad
Having a backup can save you a lot of trouble, especially when your iOS device is lost.
If you backed up your iPad with iCloud, please follow the steps.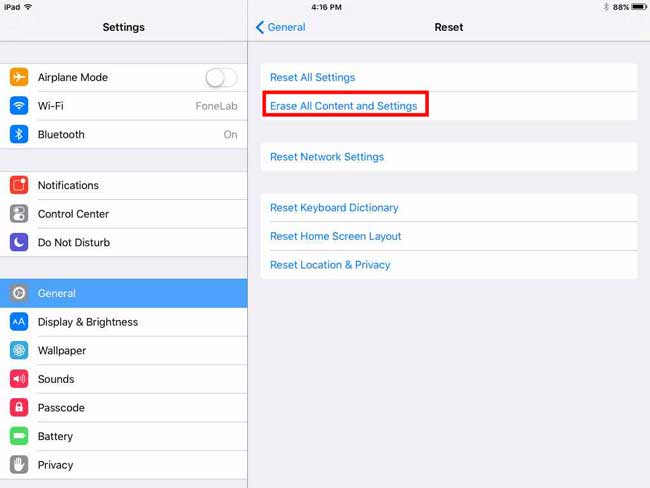 Step 1 On your iPad, tap Settings > General > Reset > Erase All Content and Settings.
Step 2 Click Erase again to confirm.
Step 3Then the iPad will restart automatically.
Step 4 Follow the onscreen steps until reaching the Apps & Data interface.
Step 5 Choose Restore from iCloud backup.
Step 6 Login to your iCloud account.
Step 7 Depending on the date and size of each backup, choose one from the backup list to recover.
4. Restore iPad Calendars from iTunes Backup
Also, recovering calendars from iTunes is another good option.
Step 1 Open iTunes on the computer which has the backup files.
Step 2 Connect your device to your computer with a USB cable.
Step 3 Click on the iPad icon on the left top of the iTunes interface when it appears.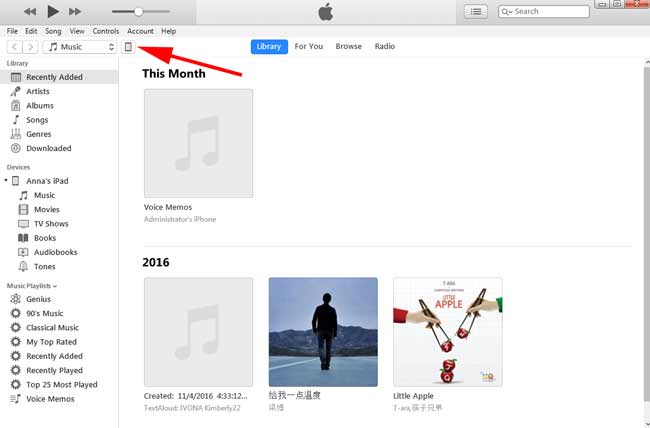 Step 4Click Summary on the left sidebar. Then go to the Backup section and click the Restore Backup.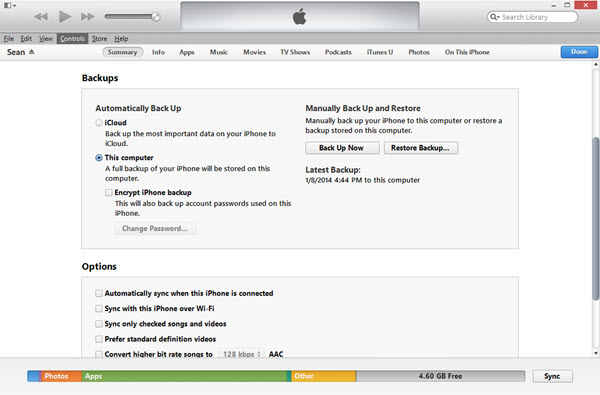 Step 5Depending on the date of each backup, choose one to restore.
Step 6 Wait for recovery to complete and your iPhone will restart automatically. Keep the device connected until the recovery finishes.
Alternatively, you can choose File > Device > Restore from Backup after connecting your iPad to computer.
All current data on iPad will be replaced by a backup you have chosen. Please back up your current data before using the above two ways.
5. Recover Calendars from iPad with FoneLab
Do not want to take the risk that current data on iPad are replaced? The FoneLab – iPhone Data Recovery can help you recover calendars electively from iPad device. You can also use this tool to recover calendar on iPhone.
What you need are only your iPad device and a USB cable.
Step 1 Free download and install the software on your computer with the above link accordingly. The software will launch automatically.
Step 2 Plug your iPad into the computer. Select iPhone Data Recovery > Recover from iOS Device > Start Scan.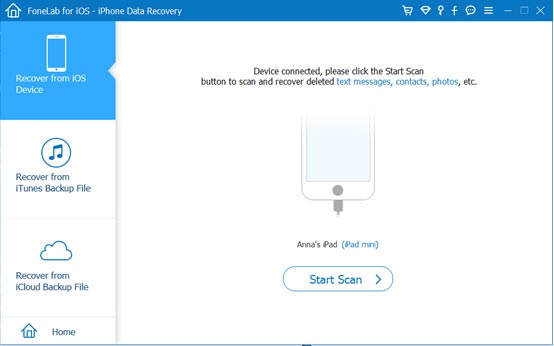 Step 3 Click Calendars at the file type list to preview the content. All the deleted (marked red) and existing (marked black) contacts appear on the right.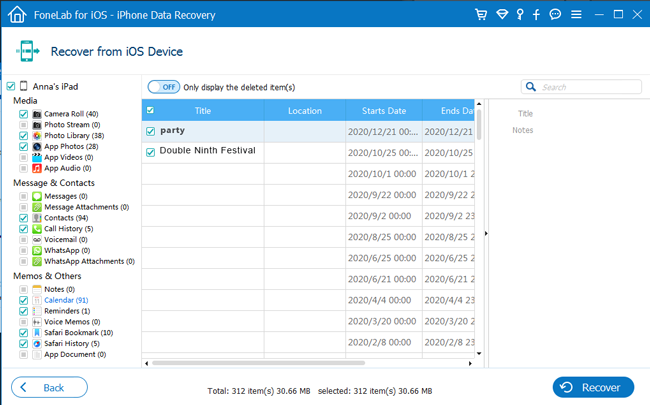 Step 4 Choose the desired calendars and click Recover. What you recovered will be saved to your computer.
It also supports:
Restoring iPad from backup Just click iPhone Data Recovery > Recover from iCloud Backup Files or iPhone Data Recovery > Recover from iTunes Backup Files.
Restoring iPhone or other iOS devices.
Recovering music, photos, contacts and other different types of data.
Both Mac and PC versions available for you.
Recovery for 19 different types of data including iPad photos recovery.
What do you think of this software? It seems so easy to use, right? Why not free download it and have a try now?